the world's most luxurious horseback escapes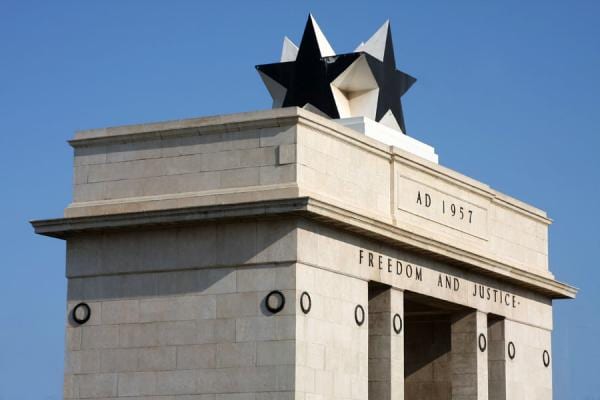 Seeing the world on horseback is a luxury and at these equestrian vacation destinations, horses and riders are treated like royalty as they discover diverse cultures, captivating traditions and posh accommodations in settings from Botswana to California. Read on world's most luxurious horseback escapes here
You don't have to be an expert equestrian to saddle up at stunning equestrian-friendly locations around the world. Many welcome beginners, children and more experienced riders to mount up and explore.
From an estancia in Uruguay offering polo lessons by the beach to an Irish castle where cross country jumps challenge even the most well-heeled horse lover, check out these luxury 
destinations
 where you can enjoy horseback riding… if you can bring yourself to leave the comfort of your room.
Romance meets rustic at Estancia Vik in Uruguay, set among 4,000 acres in the rolling hills of José Ignacio, outside of Punta del Este. This is where the elite of Argentina and Brazil come to play, as well as A-listers ranging from Leonardo DiCaprio to Mark Zuckerberg.
Travelers enjoy both beaches and countryside, galloping through the pampas along challenging horse trails on Criollo horses, a hardy South American breed that's synonymous with gauchos, South America's iconic cowboys.
Always wanted to try the Sport of Kings? Polo lessons are on offer here on professional polo fields with views of a tranquil lagoon and the Atlantic Ocean.
Nights are spent in the stylish, eco-friendly Spanish colonial style estancia, where murals from local artists evoke a true sense of place. Travelers can hop over to Jose Ignacio or Punta del Este to dine with chic locals or choose to stay super local and feast on gourmet fare amid the comfort of the ranch.
Estancia Vik, Camino Eugenio Saiz Martinez, 20402 Departamento de Maldonado, 
The Alisal Guest Ranch and Resort, California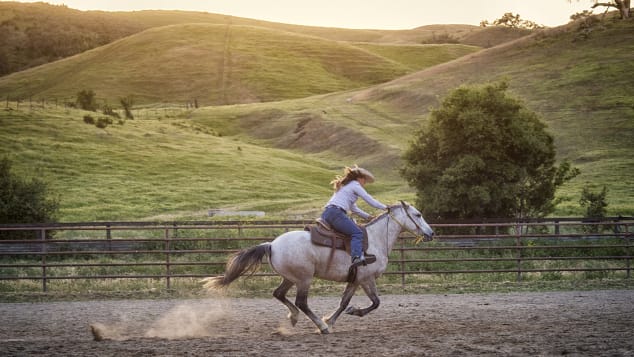 Alisal Guest Ranch
Located in charming and quirky Solvang, known for its Danish architecture and dozens of surrounding vineyards, The Alisal Guest Ranch and Resort combines upscale Western and California flair with Hollywood history.
This 10,000-acre working cattle ranch mixes cowboys and country club amenities, offering couples and families lessons in horseback riding, along with golf, fishing, archery, hiking and tennis.
Wranglers showcase rodeo styles of riding and invite adults to try their hand at cattle work. Kids, too, can learn to ride, including lessons on communicating with horses.
Sunrises and sunsets at Alisal are hard to beat, with light streaming between the branches of Alisal's old sycamores and Santa Ynez mountain views. It's this serene setting that attracted special guests throughout history, including "the King of Hollywood," Clark Gable, who married Lady Silvia here, and Hollywood's golden girl, Doris Day. Today, families and groups cozy up in suites with vintage artwork, wood burning fireplaces and authentic American charm.
Mountain Lodges of Peru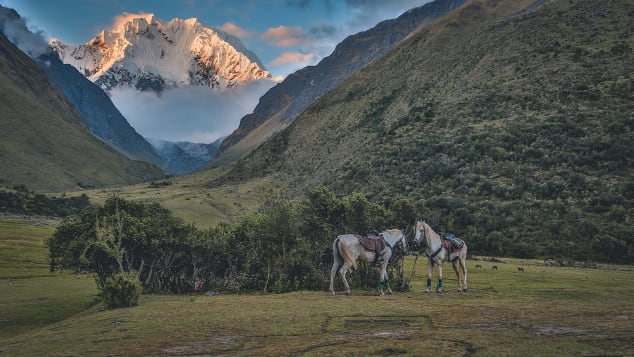 MLP
A once-in-a-lifetime horse riding adventure to Machu Picchu takes in stays at luxury, sustainable, mountain lodges in ultra-remote locations. Riders can soak in a hot tub with views of snow-capped peaks or enjoy a massage after a day on the trails.
Mountain Lodges of Peru's owner is passionate about horses and nature, going as far as using helicopters to bring in the appropriate materials to construct each individual lodge where travelers spend nights during their horse trekking adventure to the Inca citadel.
An equestrian himself, he also takes care of his hardy Quarter Horse type mounts, which are outfitted with comfortable Uruguayan and American endurance saddles. The horses are well adapted to the high altitudes on this difficult mountain trek, meaning riders have the opportunity to explore places that are lesser trod.
Though each lodge is secluded, marvelous amenities have not been forgotten. Travelers sleep on 400-threat count linens, soak in outdoor hot tubs and dine on Andean cuisine and organic coffees.
Days spent riding with views of the Mt. Salkantay, Soraypampa Valley and Mt. Humantay are worth the trip.
Travelers end their journey at the Belmond Sanctuary Lodge, a luxury hotel at the entrance to Machu Picchu.
C Lazy U Ranch, Colorado
This five-star dude ranch is a popular, family friendly luxury riding vacation and has been for over 100 years.
Located in Granby, Colorado, C Lazy U has collected numerous awards and accolades, but it's the clientele who return year after year that really speak volumes for this Colorado guest ranch.
While on their current ranch vacation, families sign up for next year, many returning to form bonds with the same families again and again. This bonding time amid everyone's hectic lives is a true statement of luxury these days.
From horseback riding to hatchet throwing, there are lots of activities on offer, but almost everyone is there to saddle up at least once, whether young or old.
An active kids' program teaches young longhorns the basics, while adults can enjoy trail rides together, before heading to the C Lazy U spa. Situated in a series of large tents over a flowing stream, the spa's atmosphere is serene and boutique Western, with large copper soaking tubs for bubble baths and personal or couples massage tents.
Meals are a special occasion, with world class wines on offer and hearty, yet gourmet main fare. The holidays are a special time to visit this ranch, which offers riding through the snow, as well as romantic sleigh rides.
Guests stay in distinctive rooms or private cabins, complete with cozy fireplaces and large porches with rocking chairs. Families can easily stay together and play together or choose time apart at this Colorado ranch.
Cuixmala, Mexico
Want to feel like you own a piece of paradise in Mexico? At Cuixmala's Pacific Coast retreat in Jalisco, travelers can ride on wild beaches, through tropical jungles and a wildlife sanctuary that's home to zebras and eland.
With 30,000 acres abutting three private beaches, equestrians have lots of room to roam, including exotic trails within a wildlife sanctuary. The stables were designed by renowned French architect, Robert Couturier, and are home to a range of horses to fit riders of varying abilities.
Bungalows, private villas with full staff, casitas, and suites in the opulent main home are individually decorated and invite guests to lounge in tranquil open air spaces. Organic cuisine and products, including soaps, honey, mango and cheese, are produced from the on-site farm, helping guests to enjoy a truly local experience.
The backdrop of the beaches allows guests to swim, snorkel, kayak, fish, visit sea turtle nesting grounds or just take in beautiful sunsets. A bamboo yoga center overlooks the oceanfront, where equestrians can saddle up for dreamy beach rides or ride with cowboys on nearby trails.
The Hideout Lodge & Guest Ranch, Wyoming
The Hideout Lodge & Guest Ranch
Wild western luxury is on offer at The Hideout Lodge & Guest Ranch at the foot of The Big Horn Mountains just an hour east of Cody and two hours from Yellowstone National Park in Wyoming.
Those seeking a truly quality equestrian experience will love this guest ranch, which is all about horses, horsemanship and working cattle. With less than thirty guests each week and more than one hundred horses, guests are spoiled by horse choices and small groups for riding.
Guests can saddle up on a stylish Quarter Horses, a Paint or Mustang to ride through great landscapes that seem straight out of an old cowboy movie.
They can have their photo snapped surrounded by the grandeur of rusty clay hills at Devil's Leap or flower-covered alpine meadows in The Big Horn National Forest. They can also take a ride to view wild mustangs and learn how these animals have adapted to a sometimes harsh environment.
Those not wanting to ride are not left out with other sporting pursuits being part of the adventure, including fly fishing, trapshooting and archery. Nights are spent in the comfortable main lodge, log cabins or larger log homes, complete with designer kitchens, private decks, outdoor fire pits and expansive views.
Germany Visa application for Ghanaians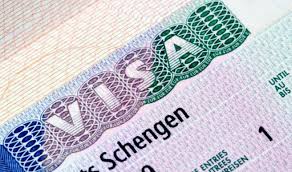 The German Embassy in Accra is responsible for processing visa applications of residents of
GHANA, LIBERIA and SIERRA LEONE.
The German Embassy in Accra processes Schengen visa applications on behalf of ESTONIA
for residents of GHANA.
Germany Visa application for Ghanaians
All applicants have to apply in person at the German Embassy in Ghana. Appointments can only be
booked through the Embassy's Online Appointment System.
The processing of Schengen visa applications in general takes 7 days. Applicants are
encouraged to submit their applications well in advance of their intended travel date to allow
sufficient time for processing. Applications can be submitted up to 3 months before the
intended travel date.
The visa fee is 60.00Euro, only payable in cash in Ghana Cedi at the current exchange
rate of the Embassy. The processing fee is not refundable in case of denial of the visa.
Visa application forms are free of charge and are available on the website of the Embassy
Documents handed in prior to the appointment date cannot be accepted.
in addition to the standard requirements, additional supporting documents may be required,
depending on the specific nature of your application. The Embassy does not return forms,
photos or any documents in case of refusal or if the application is withdrawn. Fraudulent
documents may be sent to the relevant authorities.
READ UK VISA APPLICATION PROCESS
In case of visa refusal, the applicant or an authorized third party may appeal in writing
against the refusal stating the file number and mailing address (P.O. Box) of the applicant.
Further supporting documents and background information should be provided with the
appeal letter. Please note that processing of appeals in general takes at least 4 weeks.
GENERAL REQUIREMENTS FOR
Germany Visa application for Ghanaians
Every applicant is asked to provide the following mandatory documents ie original plus 1 legible
copy of each document, unless otherwise specified at the appointment day, after having
booked an appointment via the Embassy's website: www.accra.diplo.de/appointment
completed and signed visa application form for Schengen visa
signed declaration according to Sec. 54 Par. 2 No. 8 of the German Residence Act
 1 recent passport picture with white background (please do not attach to form!)
 visa fee of 60.00 Euro, only payable in cash in Ghana Cedi
 valid passport and 1 copy of the passport data page
Validity of passport must exceed the duration of intended stay in Germany by at least 3
months. Passport must contain at least 2 blank pages and must have been issued within
the past 10 years.
 previous passports, if available
 original birth certificate of the applicant, based on the first registration
 if minors (below 18 years of age) are not accompanied by both parents: parental consent of
both parents and copies of their passport/photo ID. In case of sole parental custody,
adequate proof has to be provided (e.g. court order, death certificate of other parent).
 flight reservation for round-trip (no ticket required)
 travel health insurance, covering entire duration of stay and valid for all Schengen States
 proof of accommodation / hotel reservation
 proof of sufficient financial means for intended stay
Content on this website is protected by DMCA.  Dont waste your time copying because you would eventually remove it.