The Richest Pastor in The World 2021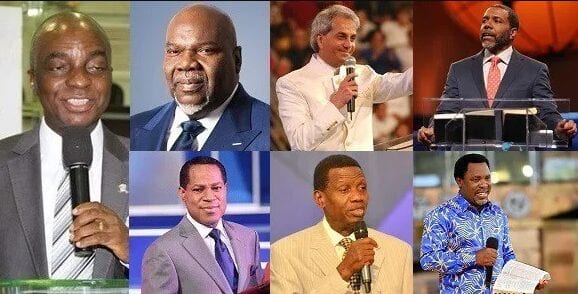 Richest Pastor in The World 2021: There are a lot of rich pastors in the world at the moment. With the introduction of prosperity Gospel, a lot of Pastors are now able to make a lot of money from their Ministries. Trust me in the list of the richest pastor in the world 2021, all the pastors in the list are Pentecostal pastors who have founded their own Churches with branches all around the world.
Read Also Richest Pastor in Ghana
The Richest Pastor in The World
Kenneth Copeland – $760 million
Ken Copeland is the richest pastor in the world 2021 with a net worth of $760 million.
Ken is an American televangelist and author. He is the founder of Ken Copeland Ministries based in Tarrant County, the 3rd most populous county in Texas and 15th in the United States.
Ken Copeland started out as a pilot before starting his own Ministry.
Ken is an ardent preacher of prosperity Gospel. Born December 6, 1936, Ken has made good fortunes as an Evangelist including a $3.6 million private jet, Mansions and luxurious vehicles.
During the the pandemic of COVID-19, Copeland repeatedly got attention for his comments and actions in response to the outbreak. On March 11, 2020, Copeland claimed to heal viewers of his TV show of the disease, asking them to touch the television set as he prayed for them.
Richest pastor in the world 2021 Number 2
David Oyedepo – $150 million
Bishop Oyedepo is the richest pastor on the African continent and the second richest pastor in the world 2020.
He is a Nigerian preacher, Christian author, businessman, architect and the founder and presiding Bishop of the megachurch Faith Tabernacle in Ota, Ogun State, Nigeria, and Living Faith Church Worldwide, also known as Winners' Chapel International.
he Winners' Chapel International network of churches is located in over 300 cities, in all states of Nigeria, and in several cities in 45 African nations, Dubai, the United Kingdom and the United States.
Oyedepo has been seen as one of the pioneers of the Christian charismatic movement in Africa and has been referred to as one of the most powerful preachers in Nigeria.
Read Richest Pastors in Africa
He is the Chancellor of Covenant University and Landmark University. He was named in 2011 by Forbes magazine as being the richest pastor in Nigeria
Richest pastor in the world 2021 Number 3
Pat Robertson – $ 100 million
Pat is an American media mogul, televangelist, political commentator, former Republican presidential candidate, and former Southern Baptist minister.
Robertson advocates a conservative Christian ideology and is known for his past activities in Republican party politics.
He is associated with the Charismatic Movement within Protestant evangelicalism. He serves as chancellor and CEO of Regent University and chairman of the Christian Broadcasting Network (CBN).
CBN is a global nonprofit ministry demonstrating the love of God and sharing the Gospel of Jesus Christ through media evangelism and humanitarian aid
Read More on Top 10 Richest Men in Africa
Pastor Benny Hinn – $ 70 million
Benny Hinn is an Israeli televangelist, best known for his regular "Miracle Crusades"—revival meeting or faith healing summits that are usually held in stadiums in major cities, which are later broadcast worldwide on his television program, This Is Your Day.
Born Toufik Benedictus on 3 December 1952, founded the Orlando Christian Center in 1983 in Orlando Florida.
His healing Crusades have seen many receive healing from various illnesses. Benny Hinn is the author of a number of Christian books.
His recent collaboration with Pastor Chris have seen the two take the Gospel to the next level. They Started a Television station LoveworldUSA, which airs 24 hours a day.
Richest pastor in the world 2021 Number
Richest pastor in the world 2021 Number

4

Pastor Chris – $ 60 million
Pastor Chris is the 5th richest pastor in the world.
Oyakhilome's ministry holds meetings in the United Kingdom and the United States, and has "healing school" sessions in South Africa and Canada.
He was also the first to pioneer a Christian-based television network from Africa to the rest of the world.
He also held the largest single night event held in Nigeria in 2005 with 3.5 million people in attendance "Good Friday Miracle Night".
Oyakhilome also hosts Higher Life conferences in Nigeria, Ghana, South Africa, UK, US and Canada.
Pastor Chris is the author of several books with Rhapsody of Realities, A daily devotional being the second most translated book in the world, aside the bible. Pastor Chris has sold more than 1 billion copies of Rhapsody.  His recent online meetings have seen billions of people attend from around the world.
 Joel Osteen -$50 million
 Joel Osteen is the fifth richest pastor in the world with a net worth of $50 million. oel Scott Osteen is an American pastor, televangelist, and author, based in Houston, Texas. As of 2018, Osteen's televised sermons were seen by approximately 10 million viewers in the US and several million more in over 100 countries weekly. Osteen has also written several best-selling books.
Osteen was born in Houston, Texas, and is one of six children of John Osteen and Dolores ("Dodie") Pilgrim. His father, a former Southern Baptist pastor, founded Lakewood Church (of which Osteen is the current senior pastor) in the back of an old feed store.
 He graduated from Humble High School, a public high school in the city of Humble, Texas, in 1981, and attended Oral Roberts University in Tulsa, Oklahoma, where he studied radio and television communications, but did not graduate; he did not receive a degree from a divinity school.
Creflo Dollar -$30 million
Creflo Dollar is the 6th richest pastor in the world on our list. Creflo Augustus Dollar, Jr., is an American pastor, televangelist, and the founder of the non-denominational Christian World Changers Church International based in College Park, Georgia, a suburb of Atlanta.
 Dollar also heads the Creflo Dollar Ministerial Association (formerly called International Covenant Ministries), Creflo Dollar Ministries, and Arrow Records.
Dollar began developing World Changers Ministries Christian Center in 1986. He held the church's first worship service in the cafeteria of Kathleen Mitchell Elementary School in College Park, with eight people in attendance.
He later renamed the ministry as World Changers Church International (WCCI), and the congregation moved from the cafeteria to a dedicated chapel.
Four services were held each Sunday, and Creflo added a weekly radio broadcast. On December 24, 1995, WCCI moved into its present location, the 8,500-seat facility known as the World Dome.
The church has said that the nearly $20,000,000 World Dome was built without any bank financing.
Rick Warren -$ 25 million
Richard Duane Warren is an American Baptist evangelical Christian pastor and author. He is the founder and senior pastor of Saddleback Church, an evangelical megachurch affiliated with the Southern Baptist Convention in Lake Forest, California.
Rick Warren is one of the richest Pastors in the world with a net worth of $25 million.
Jesse Duplants is the 8th richest pastor in the world. He has a net worth of $20 million. Jesse Duplantis was born on July 9, 1949 is a preacher from the  Christian Evangelical Charismatic tradition based in New Orleans, Louisiana, U.S., and the founder of Jesse Duplantis Ministries.
Duplantis was on the Board of Regents of Oral Roberts University, which awarded him an honorary doctorate, until late 2007, when he, fellow regent Creflo Dollar, and the President of the University Richard Roberts all resigned.
Bishop TD Jakes -$20 million
Bishop TD Jakes is on our list as the 9th richest pastor in the world. He has net worth of $20 million.
Thomas Dexter Jakes Sr.  known as T. D. Jakes, is an American bishop, author and filmmaker. He is the bishop of The Potter's House, a non-denominational American megachurch. Jakes's church services and Evangelistic sermons are broadcast on The Potter's Touch.
Top 10 Best Prediction sites in the world 2021
In this article, we bring to you The top 10 best prediction sites in the world 2021. Online gambling has grown in leaps and bounds over the last one decade. Predicting the outcome of games can be a very tedious task if you are a newbie to the game.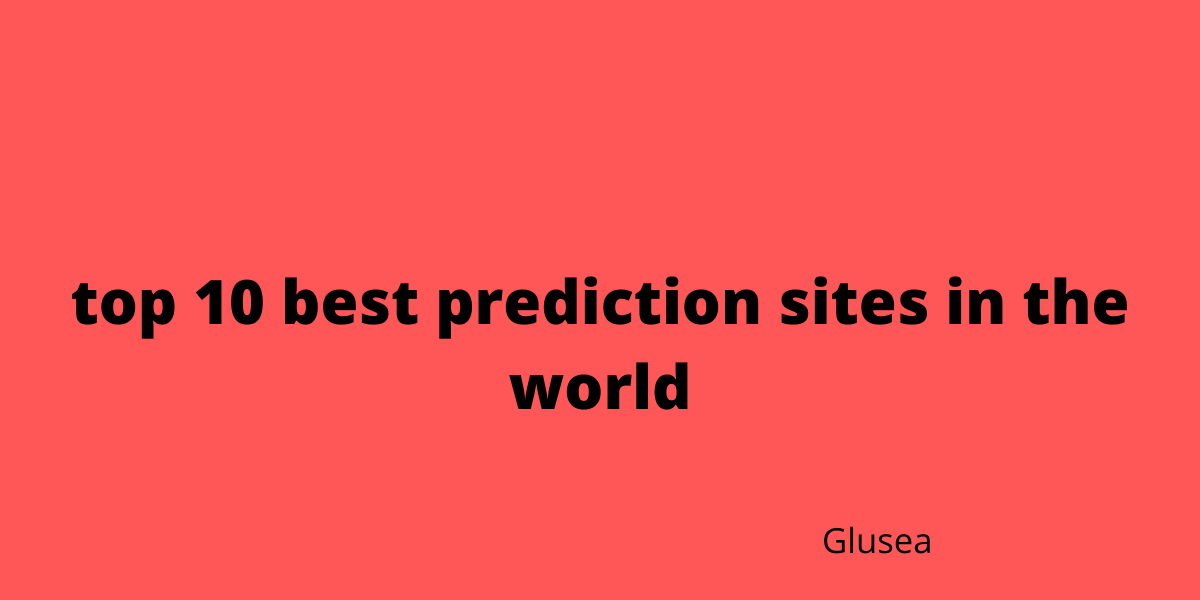 The top 10 best prediction sites in the world 2021: Online gambling has grown in leaps and bounds over the last one decade. Predicting the outcome of games can be a very tedious task if you are a newbie to the game. The top 10 best online prediction sites have industry experts who are able to analyze every single game and come out with likely suggestions that can increase your winning probability.
The Top 10 best prediction sites in the world
When it comes to excitement, no other sport comes close to Football. But if you really want to experience a shot of pure adrenaline then try online betting on a football match! From touching the highs after a winning goal to feeling the lows of a disastrous red card – each moment is amplified when you have a bet riding on a soccer match.
Read Top 10 best betting companies in Ghana
Now there is no doubt that with so many variables, betting on sport is risky business. But with the right soccer prediction app, you can be sure of making your bets based on more than just your gut feeling.
List of the Best Football prediction sites in the world
SportyTrader
SoccerVista
Victorspredict
Tips180
1960Tips
PredictZ
Betensured
Forebet
Confirmbets
StakeGains
Top 10 best prediction sites in the world
StakeGains
Stakegains, one of the top soccer/football prediction sites on the World Wide Web, provides the most updated and well-researched football betting tips, winning goal predictions and soccer team picks to its members.
Stakegains is not a betting site, but it can help you keep your winning streak going strong with accurate, and current soccer predictions.
As one of the world's largest online sports entertainment platform, they live and breathe the world of Football. Their love for the game is showcased in the form of the vast amount of information and services they constantly churn out for fans – blogs, news, predictions, betting tips for today, fixtures and a whole range of sport-related programs.
Confirmbets
Another one of the top 10 best prediction sites in the world is Confirmbets.
It connects the best experts and tipsters from around the world to punters and soccer lovers. All experts or guru as we like to call them make betting tips and soccer predictions on the website, their system checks their betting tips and football predictions with the match result and scores them.
You can easily compare experts based on their accuracy and make better soccer bets. For help and advice on where to place your bet, as well as the best betting sites in Nigeria , check out this article "
Our sole aim is to help millions of people make consistent profits using soccer predictions provided by our confirmed experts.
Forebet
Forebet offers football predictions for each round of the World's leading leagues generated by mathematical algorithms. The site has a huge database with the football data of more than 200 leagues for the past 15 years making it one of the best prediction sites in the world
All services of forebet.com are completely free. You get their unique football predictions, tips, picks, in-depth stats for free.
Betensured
Betensured team offer predictions mainly on top leagues and tournaments. It is among the top 10 best prediction sites in the world.
Betensured is a one stop shop solution for all your soccer betting concerns. It's the best Nigerian based online football prediction site that is incredible at soccer forecasting and tips. With its headquarters in Lekki, Lagos, Nigeria, it's the first football prediction company that works like stockbrokers in the stock exchange.
Betensured is a great website that solves the deepest concerns of soccer bettors. It not only offers highly accurate and reliable predictions for the outcome of all matches but they are backed with clearly defined and logical reasons for each football match prediction. Based on these predictions and reasoning shared, you need to make the best betting decision in order to gain profits.
PredictZ
PredictZ provides free football tips and predictions, free analysis, football form and statistics, the latest results and league tables
SoccerVista
Some SoccerVista alternatives give you match previews and analysis to make it easier for you to determine the possible outcome.
If you are a punter who is unsure what to pick in a bet, you can use SoccerVista as your guide to choosing the best bets of the day.
sportytrader
SportyTrader is a website that is dedicated to online sports betting. It was created in 2005 with the intention of giving valuable assistance to keen followers of betting and sports. SportyTrader has always recognized its founding values ​​in the services offered, The aim is to give the best possible help to bettors when they are using online bookmakers.
Analyzed, thought out and then written each day by our team of experts, SportyTrader's sports betting tips are there to support you in the best possible way. On a daily basis, you will read their editorial opinion on the best football, tennis, basketball and rugby competitions.
From Premier League to the Champions League, passing through the Europa League, the most beautiful competitions of the moment will be shown.
SportyTrader is one of the best prediction sites in the world that can help you make the best out of your online betting experience.
Victorspredict
Victorspredict provides Free football predictions, Tips of the day, Super Single Bets, 2 odds Predictions, e.t.c.. Victorspredict is the best source of free football tips and one of the top best football prediction site on the internet that provides sure soccer predictions.
They provide you with a wide range of accurate predictions you can rely on.
Their unique interface makes it easy for the users to browse easily both on desktop and mobile for online sports gambling.
If you are looking for sites that predict football matches correctly, Victorspredict is the Best Football Prediction Website.
soccer prediction site, site that predicts football matches correctly
Tips180
Tips180 is another one ofg the top 10 best prediction sites in the world.
Betting is a popular trend in the world of football. Although, it could turn out to be a risky task but when done sensibly, it could be fun and intriguing.
But how do you make the most of your bets? What's the best way to smash the bookmakers? Tips180 has proven strategies to ensure you always win more than you lose. No wonder, they are deemed as the best football prediction site of the year and one of the most accurate soccer prediction sites.
Thanks for reading about the top 10 best prediction sites in the world. Leave your reply in the comments below.
Source: Glusea
Content on this website is protected by DMCA.  Dont waste your time copying because you would eventually remove it.