The Richest Pastor in The World 2021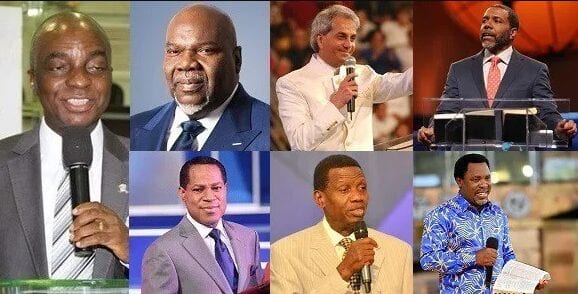 We bring to you the richest Pastor in the world 2021
There are a lot of rich pastors in the world at the moment. With the introduction of prosperity Gospel, a lot of Pastors are now able to make a  lot of money from their Ministries. Trust me in the list of the richest pastor in the world 2021, all the pastors in the list are Pentecostal pastors who have founded their own Churches with branches all around the world.
Read Also Richest Pastor in Ghana
The Richest Pastor in The World 2020
Kenneth Copeland – $760 million
Ken Copeland is the richest pastor in the world 2021 with a net worth of $760 million.
Ken is an American televangelist and author. He is the founder of Ken Copeland Ministries based in Tarrant County, the 3rd most populous county in Texas and 15th in the United States.
Ken Copeland started out as a pilot before starting his own Ministry.
Ken is an ardent preacher of prosperity Gospel. Born December 6, 1936, Ken has made good fortunes as an Evangelist including a $3.6 million private jet, Mansions and luxurious vehicles.
During the the pandemic of COVID-19, Copeland repeatedly got attention for his comments and actions in response to the outbreak. On March 11, 2020, Copeland claimed to heal viewers of his TV show of the disease, asking them to touch the television set as he prayed for them.
Do you know what God's will for you is? It's in His Word! Watch as Kenneth Copeland explains how the Word of God is His bond to us. pic.twitter.com/50Pam7Mcxq

— Kenneth Copeland (@CopelandNetwork) April 3, 2020
Richest pastor in the world 2021 Number 2
David Oyedepo – $150 million
Bishop Oyedepo is the richest pastor on the African continent and the second richest pastor in the world 2020.
He is a Nigerian preacher, Christian author, businessman, architect and the founder and presiding Bishop of the megachurch Faith Tabernacle in Ota, Ogun State, Nigeria, and Living Faith Church Worldwide, also known as Winners' Chapel International.
he Winners' Chapel International network of churches is located in over 300 cities, in all states of Nigeria, and in several cities in 45 African nations, Dubai, the United Kingdom and the United States.
Oyedepo has been seen as one of the pioneers of the Christian charismatic movement in Africa and has been referred to as one of the most powerful preachers in Nigeria.
Read Richest Pastors in Africa
He is the Chancellor of Covenant University and Landmark University. He was named in 2011 by Forbes magazine as being the richest pastor in Nigeria
Don't attend services on your bed, lying down. Stay connected!
See yourself in God's presence.
Stay connected.#Breakinglimits pic.twitter.com/g460ayXESH

— @davidoyedepomin (@DavidOyedepoMin) April 4, 2020
Richest pastor in the world 2021 Number 3
Pat Robertson - $ 100 million
Pat is an American media mogul, televangelist, political commentator, former Republican presidential candidate, and former Southern Baptist minister.
Robertson advocates a conservative Christian ideology and is known for his past activities in Republican party politics.
He is associated with the Charismatic Movement within Protestant evangelicalism. He serves as chancellor and CEO of Regent University and chairman of the Christian Broadcasting Network (CBN).
CBN is a global nonprofit ministry demonstrating the love of God and sharing the Gospel of Jesus Christ through media evangelism and humanitarian aid
Read More on Top 10 Richest Men in Africa
Let's just check in and see how the lefties are taking Trump's impeachment acquittal... https://t.co/2C81QbNeMR

— Steven Crowder (@scrowder) February 6, 2020
Pastor Benny Hinn - $ 70 million
Benny Hinn is an Israeli televangelist, best known for his regular "Miracle Crusades"—revival meeting or faith healing summits that are usually held in stadiums in major cities, which are later broadcast worldwide on his television program, This Is Your Day.
Born Toufik Benedictus on 3 December 1952, founded the Orlando Christian Center in 1983 in Orlando Florida.
His healing Crusades have seen many receive healing from various illnesses. Benny Hinn is the author of a number of Christian books.
His recent collaboration with Pastor Chris have seen the two take the Gospel to the next level. They Started a Television station LoveworldUSA, which airs 24 hours a day.
Richest pastor in the world 2021 Number
Join Pastor Benny Hinn in prayer as he prays during a Monday Night Service in Aliso Viejo, California.

To donate go to: https://t.co/zv9MoTJscV or Text BHM to 45777 pic.twitter.com/mwRU7ssZDO

— Benny Hinn (@Benny_Hinn) April 4, 2020
Richest pastor in the world 2021 Number

4

Pastor Chris - $ 60 million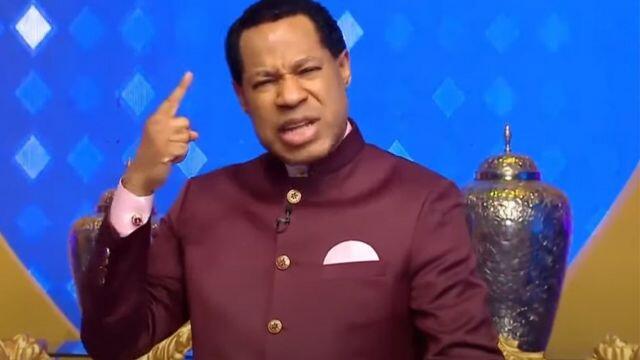 Pastor Chris is the 5th richest pastor in the world.
Oyakhilome's ministry holds meetings in the United Kingdom and the United States, and has "healing school" sessions in South Africa and Canada.
He was also the first to pioneer a Christian-based television network from Africa to the rest of the world.
He also held the largest single night event held in Nigeria in 2005 with 3.5 million people in attendance "Good Friday Miracle Night".
Oyakhilome also hosts Higher Life conferences in Nigeria, Ghana, South Africa, UK, US and Canada.
Pastor Chris is the author of several books with Rhapsody of Realities, A daily devotional being the second most translated book in the world, aside the bible. Pastor Chris has sold more than 1 billion copies of Rhapsody. His recent online meetings have seen billions of people attend from around the world.
Content on this website is protected by DMCA.  Dont waste your time copying because you would eventually remove it.