The Richest Pastor in The World 2020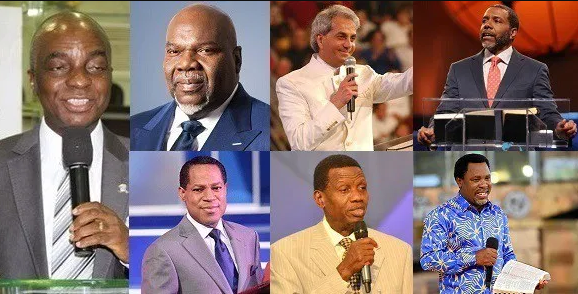 We bring to you the richest Pastor in the world 2020
There are a lot of rich pastors in the world at the moment. With the introduction of prosperity Gospel, a lot of Pastors are now able to make a  lot of money from their Ministries. Trust me in the list of the richest pastor in the world 2020, all the pastors in the list are Pentecostal pastors who have founded their own Churches with branches all around the world.
Read Also Richest Pastor in Ghana 2020
The Richest Pastor in The World 2020
Kenneth Copeland – $760 million
Ken Copeland is the richest pastor in the world 2020 with a net worth of $760 million.
Ken  is an American televangelist and author. He is the founder of Ken Copeland Ministries based in  Tarrant County, the 3rd most populous county in Texas and 15th in the United States.
Ken Copeland started out as a pilot before starting his own Ministry.
Ken is an ardent preacher of prosperity Gospel. Born December 6, 1936, Ken has made good fortunes as an Evangelist including a  $3.6 million  private jet, Mansions and luxurious vehicles.
During the the pandemic of COVID-19, Copeland repeatedly got attention for his comments and actions in response to the outbreak. On March 11, 2020, Copeland claimed to heal viewers of his TV show of the disease, asking them to touch the television set as he prayed for them.
Do you know what God's will for you is? It's in His Word! Watch as Kenneth Copeland explains how the Word of God is His bond to us. pic.twitter.com/50Pam7Mcxq

— Kenneth Copeland (@CopelandNetwork) April 3, 2020
David Oyedepo – $150 million
Bishop Oyedepo is the richest pastor on the African continent and the second richest pastor in the world 2020.
He is a Nigerian preacher, Christian author, businessman, architect and the founder and presiding Bishop of the megachurch Faith Tabernacle in Ota, Ogun State, Nigeria, and Living Faith Church Worldwide, also known as Winners' Chapel International.
he Winners' Chapel International network of churches is located in over 300 cities, in all states of Nigeria, and in several cities in 45 African nations, Dubai, the United Kingdom and the United States.
Oyedepo has been seen as one of the pioneers of the Christian charismatic movement in Africa and has been referred to as one of the most powerful preachers in Nigeria.
Read Richest Pastors in Africa
He is the Chancellor of Covenant University and Landmark University. He was named in 2011 by Forbes magazine as being the richest pastor in Nigeria
Don't attend services on your bed, lying down. Stay connected!
See yourself in God's presence.
Stay connected.#Breakinglimits pic.twitter.com/g460ayXESH

— @davidoyedepomin (@DavidOyedepoMin) April 4, 2020
Pat Robertson – $ 100 million
Pat is an American media mogul, televangelist, political commentator, former Republican presidential candidate, and former Southern Baptist minister.
Robertson advocates a conservative Christian ideology and is known for his past activities in Republican party politics.
He is associated with the Charismatic Movement within Protestant evangelicalism. He serves as chancellor and CEO of Regent University and chairman of the Christian Broadcasting Network (CBN).
CBN is a global nonprofit ministry demonstrating the love of God and sharing the Gospel of Jesus Christ through media evangelism and humanitarian aid
Read More on Top 10 Richest Men in Africa
Let's just check in and see how the lefties are taking Trump's impeachment acquittal… https://t.co/2C81QbNeMR

— Steven Crowder (@scrowder) February 6, 2020
Pastor Benny Hinn – $ 70 million
Benny Hinn is an Israeli televangelist, best known for his regular "Miracle Crusades"—revival meeting or faith healing summits that are usually held in stadiums in major cities, which are later broadcast worldwide on his television program, This Is Your Day.
Born Toufik Benedictus on 3 December 1952, founded the Orlando Christian Center in 1983 in Orlando Florida.
His healing Crusades have seen many receive healing from various illnesses. Benny Hinn is the author of a number of Christian books.
His recent collaboration with Pastor Chris have seen the two take the Gospel to the next level. They Started a Television station LoveworldUSA, which airs 24 hours a day.
Join Pastor Benny Hinn in prayer as he prays during a Monday Night Service in Aliso Viejo, California.

To donate go to: https://t.co/zv9MoTJscV or Text BHM to 45777 pic.twitter.com/mwRU7ssZDO

— Benny Hinn (@Benny_Hinn) April 4, 2020
The Richest Pastor in The World 2020
Pastor Chris – $ 60 million
Pastor Chris is the 5th richest pastor in the world.
Oyakhilome's ministry holds meetings in the United Kingdom and the United States, and has "healing school" sessions in South Africa and Canada.
He was also the first to pioneer a Christian-based television network from Africa to the rest of the world.
He also held the largest single night event held in Nigeria in 2005 with 3.5 million people in attendance "Good Friday Miracle Night".
Oyakhilome also hosts Higher Life conferences in Nigeria, Ghana, South Africa, UK, US and Canada.
Pastor Chris is the author of several books with Rhapsody of Realities, A daily devotional being the second most translated book in the world, aside the bible. Pastor Chris has sold more than 1 billion copies of Rhapsody.  His recent online meetings have seen billions of people attend from around the world.
How to Make Money on Quora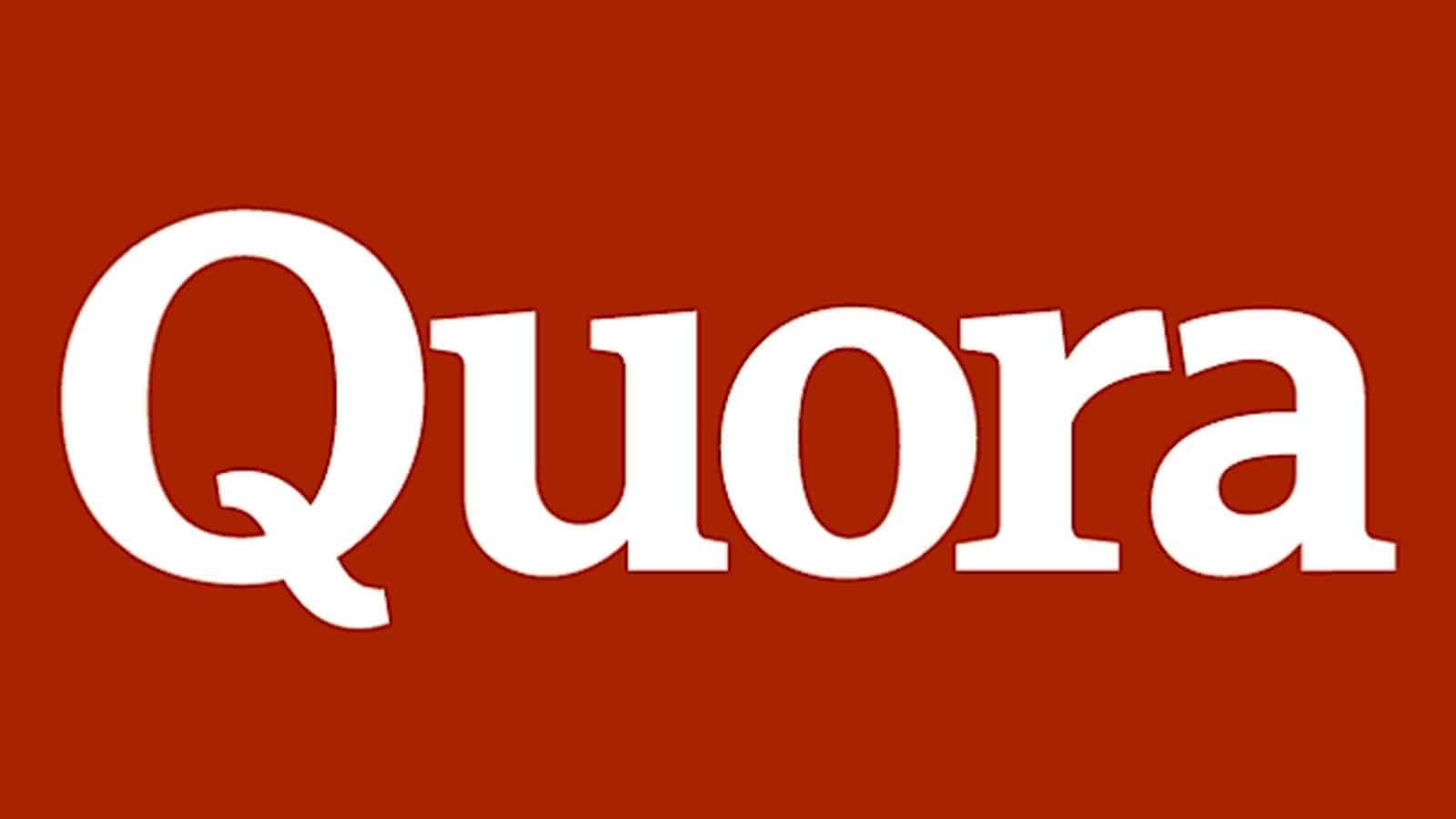 Learn how to make money by asking questions on quora
Did you know you can make money just by asking relevant questions or giving useful answers to questions online?
We are about to show you how.
What is Quora ?
Quora  is an American question-and-answer website where questions are asked, answered, followed, and edited by Internet users, either factually or in the form of opinions.
Today, the site gets almost 500 million views per month. this means the a great opportunity for anyone with an expertise in any field to make some real money.
There two main ways one can make money on the quora platform.
1 Quora's Partner Program
The Quora Partner program is an invite-only system that will pay you real money for asking questions on Quora. That's right- by just asking questions, you can potentially earn thousands of dollars every month. You don't have to provide answers either- users of Quora will happily provide answers to your questions-  you get paid based on the questions you ask. It sounds simple right? So how do you get an invite for this get-rich-quick scheme?
Unfortunately, Quora's partner program is invite-only. That means, you have to be asked by Quora themselves to participate. They usually only ask users of their site who have been active in the past.
The is no real statistics on how one can qualify for this program. However, spending more time on the platform by answering questions and asking relevant questions can work a trick.
You can also qualify by updating you bio, and filling your profile info.
You get paid for asking questions because, quora will place ads on the page where your questions appear. The more people see your questions, the more you get paid.
Why is the Quora Partner program invite-only? Good question. It's probably to help sustain the program. By allowing everyone to sign up to it, Quora's moderators will have a harder job at filtering through all the junk questions and the overall quality of Quora questions will slowly go down
how to make money on quora
2 Affiliate Marketing
We spoke about the Quora partner program which is an invite only program, now if you are on the Quora platform but you are not invited, how do you make money?
Well you can search for questions relating to particular products you are familiar with, provide accurate and relevant answers to those questions and providing a link to your affiliate product, in that way when someone purchase something through your link, you get a commission.
Create a Business Profile
If you are a business owner seeking to get more customers for your products, you might want to make good use of the Quora business profile.
You can earn money this way by answering questions from your customers and linking them to your products. Also quora will place your business bio next to answers you provide on the platform thereby giving your business more exposure.
To create a business profile on quora, you can visit this link
Top 10 Best Forex Brokers in 2020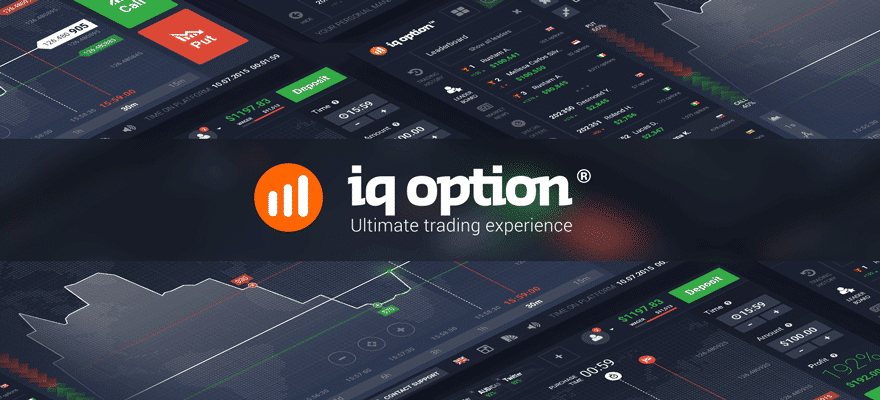 We bring to you the best Forex Brokers in the world in 2020.
Striving to find a Forex Broker which is a perfect match for your trading style and goals? 
We have gathered information from Dailytrading, Investopedia and other reputed online sites about the best Forex Brokers .
Read through to choose the best one for you.
Top 10 Best Forex Brokers in the world 2020
XM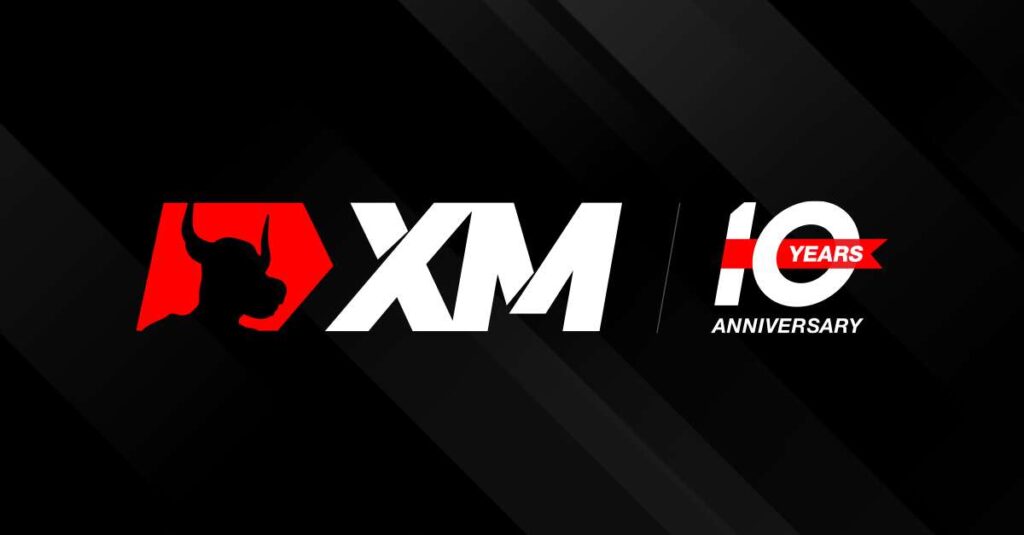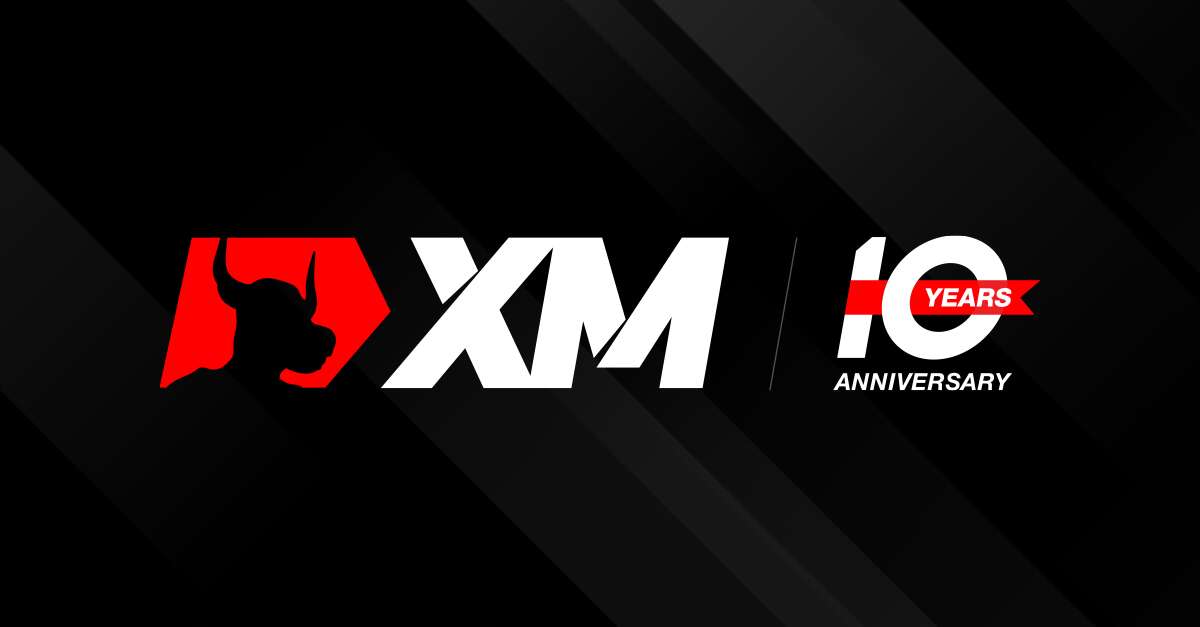 XM.com deliver ultra low spreads across a huge range of Forex markets. Flexible lot sizes, and Micro and XM Zero accounts accommodate every level of trader.
Visit their website here
IQ Option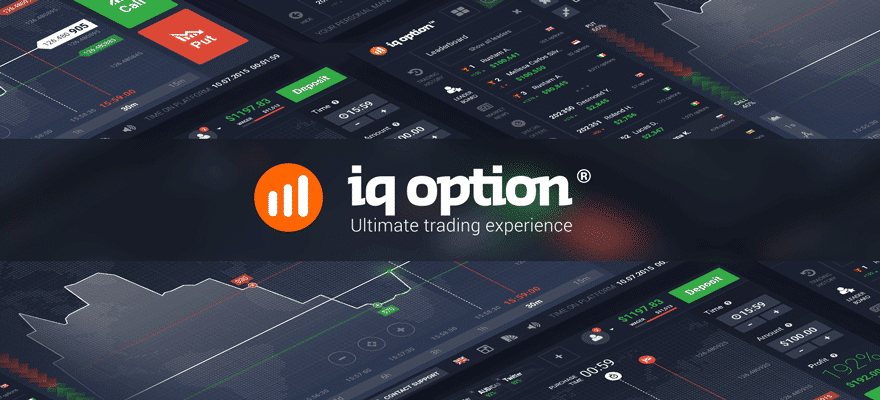 Another best forext broker on our list is IQ option. IQ Option platform provides clients with an opportunity to trade 500+ assets: including currencies, indices, commodities and stocks. With IQ Option, shares of Tesla, Netflix, Spotify, Alibaba, Microsoft, Disney, oil, gold and many more assets can be traded on the same platform.
best Forex Brokers
Plus500
Plus500 Offer forex trading via CFDs with tight variable spreads and a range of well over 70 currency pairs. Free Unlimited Demo Account.
Trading 212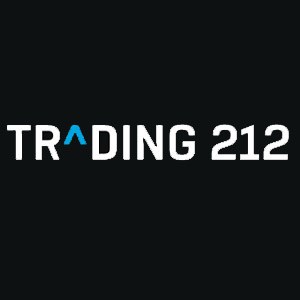 Trading 212 is a London based fintech company that democratises the financial markets with free, smart and easy to use apps, enabling anyone to trade equities, Forex, commodities and more.
best Forex Brokers
Since 2016 they've been the UK's #1 trading app, and in 2017 we reached the #1 spot in Germany.
XTB
XTB is a solid choice for traders that want to minimize their costs, whether it be the inherent cost of placing a trade (bid/ask spread) or not having to be burdened with extraneous costs, such as wire fees. XTB offers maximum leverage of up to 500:1 for non-U.K. accounts while U.K. accounts get up to 30:1 leverage. The firm places an emphasis on customer support and offers relevant educational tools and research amenities that would be well-suited to a novice trader. This company is ranked as the winner of Investopedia's Best Forex Broker for Low Costs in 2020.
Pepperstone
Pepperstone offers spreads from 0.0 pips on the Razor account and have almost 61+ pairs available to trade. Lots start at 0.01.
Read Best Investments in Ghana
Markets.com
Among the list of best Forex brokers in 2020 in terms of safety is Markets.com. It is an advanced for of trading that is recommended for people with some level of experience in trading.
best Forex Brokers
Binary.com
Binary.com is one of the oldest and most respected names in online binary trading.
customers can trade currencies, stock indices, commodities, and synthetic indices 24/7. 
Read Highest Paid Jobs in the world
best Forex Brokers
IG
With IG there's no minimum balance to open an account, it takes less than five minutes, and there's no obligation to fund or trade.
FXTM
FXTM offers a range of trading platforms. Desktop or laptop users can choose from Metatrader 4 or Metatrader 5.
FXTM offers multiple deposits and withdrawals methods, all geared towards inclusive trading.
Read Highest Paying Companies in Ghana
FXTM offers a high-grade demo account which enables individuals to hone their trading skills before investing their hard-earned cash. Forex is traditionally seen as a risky form of trading, so making sure that you have the correct skills before beginning to "trade for real" is essential.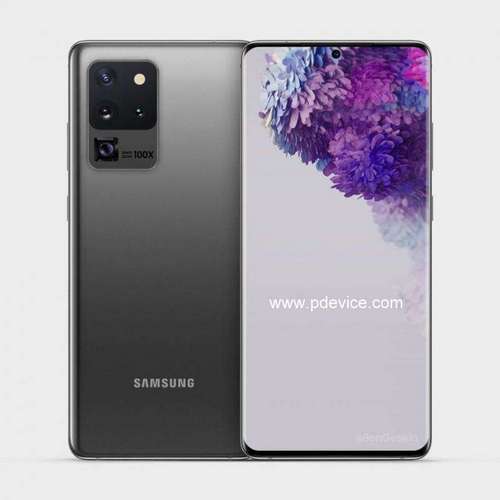 The use of mobile phones has become part of everyday life. Research shows there are over 5.6 billion phone users in the world as of early 2020. Finding the best phone in the world is very helpful. In this article, we will be sharing with you the best phone in the world
Best Phone in the World
Galaxy S20 5G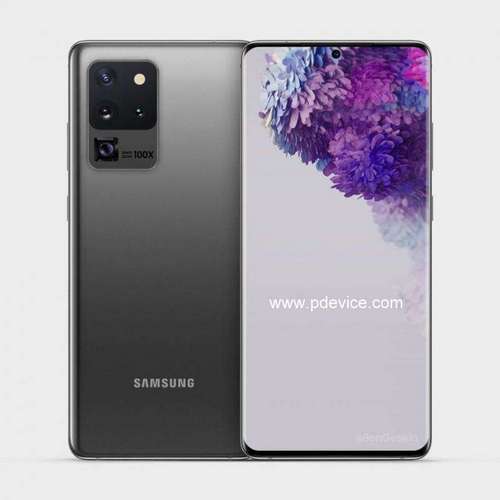 Galaxy S20 5G is the best phone in the world. The smartphone released in February 2020.
The smartphone dimension is 151.7 x 69.1 x 7.9 mm and it weighs 163 grams. The screen is a Dynamic AMOLED 2X capacitive touchscreen, which has a size of 6.2 inches.
While the screen is protected with Corning Gorilla Glass 6, it provides additional features such as HDR10+, Always-on display, and 120Hz (up to FHD resolution). There is no 3.5 mm jack.
The device is IP68 dust/water resistant (up to 1.5m for 30 mins) and has Samsung Pay (Visa, MasterCard certified).
Read Also Most Expensive cars in the world
The rear camera of the smartphone consists of a 12 MP, (wide) + 64 MP, (telephoto) 3x hybrid optical zoom + 12 MP (ultrawide), AF Super Steady video.
While on the front there is a 10 MP camera for shooting selfies and features options such as Dual video call and Auto-HDR.
The Samsung Galaxy S20 5G is powered by the Exynos 990 – Global Octa-core Qualcomm Snapdragon 865 – USA processor.
Read Most expensive thing in the world
The smartphone is fueled with Non-removable Li-Po 4000 mAh battery + Fast battery charging 25W + USB Power Delivery 3.0 + Fast Qi/PMA wireless charging 15W + Power bank/Reverse wireless charging 9W.
Read on the list of Most Expensive mobile phones
The focus on the S20 line this year is universal 5G and improved camera experiences. This makes it the best phone in the world
An argument can be made that the S20 series isn't the best smartphone available today, but in terms of 5G and the latest technology, they are tough to beat. The price makes them a bit tougher to justify, but when you realize how this tool is used constantly the price for the value is easier to comprehend.
More on Best phone in the world