The Most Popular Sports In The World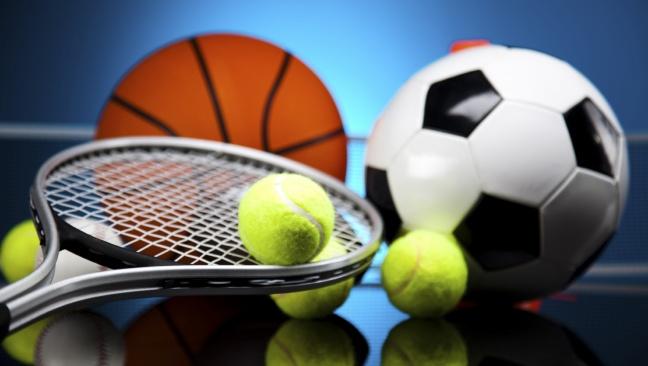 what are the most popular sports in the world?
It is estimated that more than half of the global population consider themselves association football (soccer) followers.
A shared love for association football (soccer) is a common bond between more than half of the earth's population.
Sports are played all over the world, whether as hobbies, careers, or as a part of fitness regimens. Various games have grown in popularity to amass a huge following across the world. The rules and characteristics of these games are dynamic and are governed by international bodies.
Most of these sports are included in the Olympic Games, where different countries from all around the world compete against each other. The sports are also lucrative industries, generating billions of dollars in revenues, especially in developed countries.
10. Golf – 450 Million Fans
Golf has an estimated global following of 450 Million people, and its primary influence is in Western Europe, East Asia, and North America. Golf is played by use of different clubs to hit a ball, over a determined course, using the fewest possible amount of strokes. The modern sport was first played in Scotland from where it spread to the UK and to the rest of the world.
9. Rugby – 475 Million Fans
Rugby has its primary sphere of influence in the United Kingdom and Commonwealth, and an estimated global following of 475 Million people. The foundation of the modern day sport was laid out in medieval England. From the UK, it spread to British colonies such as Australia and New Zealand. The sport is played by two teams of 15 players each, who carry, kick or pass a ball across the end line to score points.
8. Baseball – 500 Million Fans
Baseball has an estimated 500 million global followers and enjoys its highest levels of popularity in the United States, the Caribbean, and Japan. The sport is a bat and ball sport involving two teams of nine players each, who participate in batting and fielding to earn points. Different versions of the sport were played in the US before it gained nationwide popularity in the 19th Century. From the US, the sport spread to other parts of the world and evolved to the modern game as played today.
7. Basketball – 825 Million Fans
Basketball boasts of having an estimated 825 million followers worldwide, and a global sphere of influence. The sport was invented by Dr. James Naismith in 1891 in Massachusetts, United States. He created it as an alternative to football since the sport could be played indoors and had less potential to cause accidents. The sport is played by two teams of five players each, where the goal is to successfully shoot the ball through a hoop elevated 10 feet from the ground.
6. Table Tennis – 875 Million Fans
Table Tennis enjoys a global sphere of influence and has an estimated 875 million followers worldwide. The sport began in the 19th Century in England as a miniature version of the sports lawn tennis. The sport became widely referred to as "Ping Pong". The modern sport involves two teams of between two to four players, hitting a lightweight ball over a net on a hard table, by use of rackets. Formidable global countries in the sport include South Korea, Sweden, and China.
5. Volleyball – 900 Million Fans
The primary influence of volleyball is seen in Western Europe and North America, and the sport has an estimated global following of 900 million fans. The sport was invented in the US by William G. Morgan in 1895. He was part of the Young Men's Christian Association as an instructor, and he borrowed from basketball, tennis, handball and baseball's elements. The sport has evolved over the years to the modern day sport, characterized by two teams of 6 players each who throw a ball over a net.
4. Tennis – 1 Billion Fans
Tennis has an estimated global following of 1 billion fans and a global sphere of influence. Different versions of the sport are believed to have been played by the Egyptians, Romans and the Greeks, although the modern sport was first popularized in France. From France, it spread to other parts of Europe and eventually to the whole world. The sport is played by two teams of either one or two players each and involves bouncing a ball over a net by use of tennis rackets. Points are earned when the opponent does not throw back the ball in the predetermined dimensions of the rectangular court.
3. Field Hockey – 2 Billion Fans
Field hockey has an estimated global following of 2 billion fans and sees its primary sphere of influence in Europe, Africa, Asia, and Australia. The contemporary field hockey sport was first played in England in the 1800s. The game is mostly similar to soccer except that the players use sticks to drive the ball instead of feet. The sport is widely played in India, Australia, and Pakistan, whose teams are formidable on the in the sport.
2. Cricket – 2.5 Billion Fans
Cricket has a 2.5 billion person estimated global following, and its primary sphere of influence is in the United Kingdom and Commonwealth countries. The cradle of the sport was the 16th Century England and it was made a national sport in the 18th Century in the country. The sport is characterized by two teams of eleven players each, where each team attempts to score the most runs. The sport is overwhelmingly popular in former British colonies such as India, Sri Lanka, Bangladesh, Pakistan, and Australia.
1. Association Football (Soccer) – 4 Billion Fans
Association football, or soccer, is the most popular sport in the world. It is estimated that more than half of the world's population consider themselves to be association football (soccer) fans. The sport enjoys an estimated 4.0 billion person following, and a global sphere of influence. Ancient soccer has been traced to China, as early as the 2nd Century. The Romans, Greeks, and Japanese have also been thought as possible first players of the sport. Contemporary soccer began in England, where it amassed considerable interest and spread to other parts of the world. The sport is more popular in Europe and Americas than in any other continent. The sport is characterized by two teams of eleven player and two goals. The objective of the sport is to drive a ball into the goal defended by the opponent team.
READ RICHEST OLYMPIANS IN THE WORLD
The Best Liverpool Players of All Time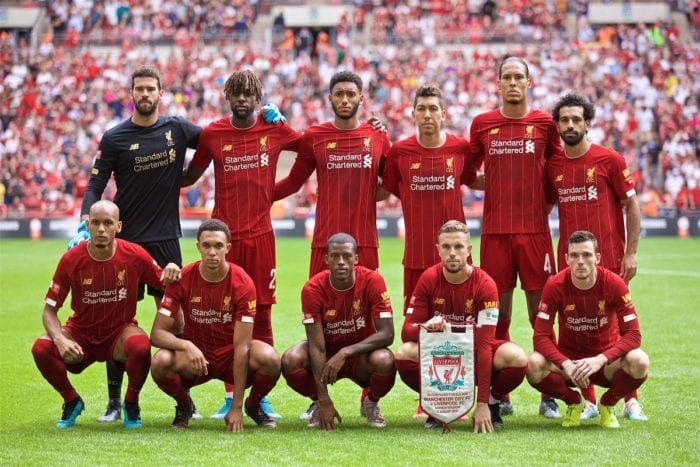 Since its inception in 1892, Liverpool FC have been one of the greatest clubs in English football history. In fact, many will argue based on the club's domestic and European successes, that Liverpool is England's greatest club. With 18 league titles and 5 European cups, along with a slew of FA Cup and League Cup victories, Liverpool is easily in the conversation. With the club's great success, it has needed great players. Some of soccer's greatest players have suited up for the Reds. Whether they were local lads or shrewd transfer purchases, the best players in Liverpool history are international icons due to the club's popularity.
If you were to ask Liverpool fans who were the greatest players to shake the Kop, opinions would be split. One thing you can agree on is that Kenny Dalglish is Liverpool fans' king. between his stint as a player and manager, he oversaw one of the most successful periods in club history. As for this generation's icon, no one can question Steven Gerrard's commitment and his list of accolades. While many players have come and gone, Gerrard, for nearly two decades, has been Anfield's most consistent performer. Not only is he one of Liverpool's favorite sons, but is a proven winner.
This is the list of the greatest soccer players in Liverpool's history. If you see someone who isn't on this list, feel free to add him. Vote or re-rank this list according to who you think is the best Liverpool player ever. Who is the greatest Liverpool player of all time? That's up to you to decide.
Steven Gerrard
Steven George Gerrard, MBE was an English footballer who plays for and captains Premier League club Liverpool. He has played much of his career as a central midfielder, but he has also been used as a second striker, holding midfielder, attacking midfielder, right back and right winger. Gerrard has spent his entire career at Anfield, making his debut in 1998, cementing his place in the first team in 2000, and succeeding Sami Hyypiä as team captain in 2003. His honours include two FA Cups, three League Cups, one UEFA Champions League, one UEFA Cup, and two UEFA Super Cups.
Kenny Dalglish
Kenneth Mathieson "Kenny" Dalglish MBE is a Scottish former footballer and manager. In a career spanning 22 years, he played for Celtic and Liverpool, winning numerous honours with both. He is Scotland's most capped player of all time with 102 appearances, and also Scotland's joint-leading goal scorer, with 30 goals. Dalglish won the Ballon d'Or Silver Award in 1983, the PFA Player of the Year in 1983, and the FWA Footballer of the Year in 1979 and 1983. In 2009 FourFourTwo named Dalglish as the greatest striker in post-war British football, and in 2006 he topped a Liverpool fans' poll of "100 Players Who Shook the Kop".
Ian Rush
Ian James Rush, MBE, is a Welsh former footballer. Rush played for Liverpool F.C. from 1980-1987 and 1988-1996, and is the club's all-time leading goalscorer, having scored a total of 346 goals in all competitions during his two spells at the club. Regarded as one of the greatest ever Liverpool players, Rush came 3rd in the "|100 Players Who Shook The Kop" – an official Liverpool fan poll. Rush also had short spells playing at Chester City, Juventus, Leeds United, Newcastle United, Sheffield United, Wrexham and Sydney Olympic. He made 73 appearances for the Wales national football team and he remains the record goalscorer for Wales with 28 goals between 1980 and 1996
Robbie Fowler
Robert Bernard "Robbie" Fowler is an English former professional footballer and manager who played as a striker from 1993 to 2012. Fowler was known for being a natural scorer with an instinctive goal-poaching ability. Fowler is best remembered for his time at Liverpool and is the sixth-highest goalscorer in the history of the Premier League. He scored 183 goals in total for Liverpool, 128 of which were scored in the Premier League. He earned the nickname "God" from the Anfield crowd, becoming a club legend due to his ruthlessness in front of goal and his cheeky personality
Luis Suárez
In January 2011, Suárez transferred to Liverpool, and won the League Cup in his first full season. In 2014, he was named the PFA Players' Player of the Year and the FWA Footballer of the Year as well as winning the Premier League Golden Boot, and sharing the European Golden Shoe with Cristiano Ronaldo before moving to Barcelona in a transfer worth €82.3 million (£64.98 million), making him one of the most expensive players in football history.
Xabi Alonso
He moved to Liverpool in August 2004 for £10.5 million and won the UEFA Champions League in his first season, under manager Rafael Benítez, scoring the equalizing goal in the Final against Milan. The following season, he won the FA Cup and the FA Community Shield.
Fernando Torres
Torres joined Premier League club Liverpool in 2007, after signing for a club record transfer fee. He marked his first season at Anfield by being Liverpool's first player since Robbie Fowler in the 1995–96 season to score more than 20 league goals in a season. The most prolific goalscoring spell of his career, he became the fastest player in Liverpool history to score 50 league goals. He was named in the FIFA World XI in 2008 and 2009. Torres left the club in January 2011 to join Chelsea for a British record transfer fee of £50 million,
Content on this website is protected by DMCA.  Dont waste your time copying because you would eventually remove it.