The Manipulative, Little Known Billionaire Who Nearly Ruined The Country's Richest Black Person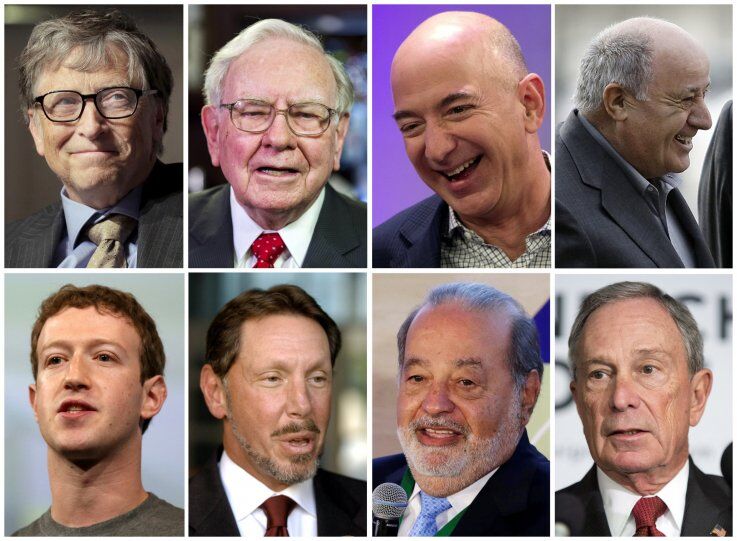 ver since Ford Motor Company began selling its Model T in 1908, few pieces of technology have been as important to car dealer profit margins as the DocuPad.
The 45-by-29-inch flat screen sits atop a salesman's desk, giving him the ability to quickly coax customers through what would normally be mountains of paperwork. By enabling car buyers to check boxes with a stylus and sign contracts on the interactive screen, the DocuPad takes the friction out of a car salesman's stock in trade—the upsell.
In a 2019 court deposition, the secretive Robert Brockman, 79, whose enterprise software company, Reynolds and Reynolds, sells DocuPad, offered a rare peek into the microeconomics of car sales. Brockman said the DocuPad enabled finance managers to upsell by at least $200 per transaction in a business where margins on every car sold or leased are typically razor-thin. "You recover the initial cost of DocuPad very, very quickly," Brockman said, alluding to the $10,000 startup fee, plus an ongoing $1,000 monthly license. "And then, from that point on, it is a massive generator of profits." 
Naturally, a dealer can get the DocuPad only if he's also a licensee of one of Brockman's integrated dealer management systems—digital platforms for everything from parts inventory and service scheduling to the machines that secure the thousands of keys at an average dealership. When you have thousands of captive dealers locked into multiyear contracts, those fees turn into $1 billion, with annual income estimated to be $300 million. And Brockman controls 98% of it through an offshore trust, a stake worth at least $3 billion.
Brockman's ability to quietly pile up billions came to a crashing halt in October 2020, when he was charged with masterminding the largest tax-evasion case in American history, accused of hiding some $2 billion in income from the Internal Revenue Service over the last two decades. Brockman has pleaded not guilty to all charges and is free on a $1 million bond. Neither Brockman nor his attorneys have responded to Forbes' requests for interviews. 
Brockman's alleged scheme helped hide profits gushing from one of the nation's most successful private equity firms, Austin, Texas–based Vista Equity Partners, founded by the nation's richest Black person, Robert F. Smith. Last October, Smith signed a nonprosecution agreement with the Department of Justice and confessed to what would have been a host of tax felonies tied to secret offshore accounts set up at Brockman's behest. Starting in 2000, Brockman committed $1 billion in capital to Vista's first fund and taught Smith the ins and outs of running an enterprise software business. He continues to hold small interests in several of Vista's $73 billion in private equity funds. Smith has already paid a record $139 million to get the IRS off his back and agreed to cooperate with investigators in the case against his onetime benefactor and mentor.
The saga has all the drama and intrigue of a crime novel, involving a Playboy model, a network of offshore accounts and an encrypted email system in which Brockman referred to Smith as "Steelhead." Brockman's attorney, an Australian named Evatt Tamine, who functioned as the billionaire's nominal trustee, was known as "Redfish." The IRS was "the House," and Brockman, the tip of the pyramid, was "Permit." 
A months-long investigation by Forbes reveals that the alleged tax evasion is not the first, or only, sin Brockman may have committed during his impressive career. On his way to amassing a net worth estimated to be $6 billion, the Houston-based entrepreneur has left a trail of hundreds of arbitrations and lawsuits from auto dealers who are his core customers, claiming that his underhanded tactics cheated them, too, out of hundreds of millions. 
Source : Forbes