The Manipulative, Little Known Billionaire Who Nearly Ruined The Country's Richest Black Person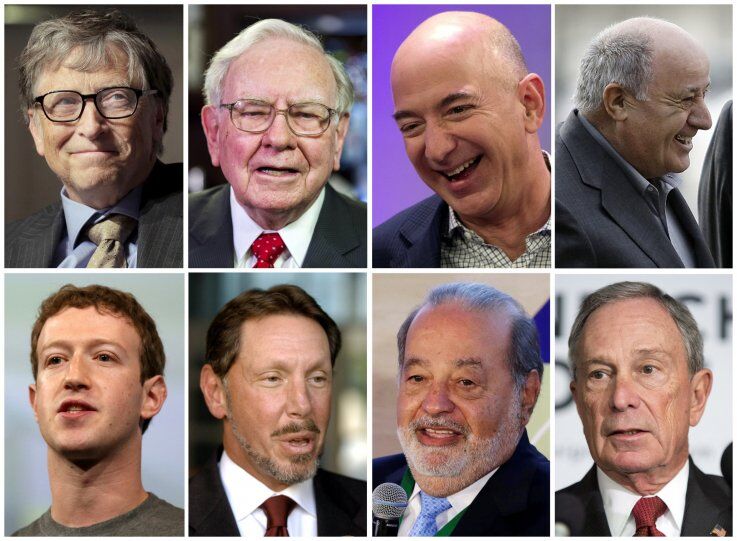 ver since Ford Motor Company began selling its Model T in 1908, few pieces of technology have been as important to car dealer profit margins as the DocuPad.
The 45-by-29-inch flat screen sits atop a salesman's desk, giving him the ability to quickly coax customers through what would normally be mountains of paperwork. By enabling car buyers to check boxes with a stylus and sign contracts on the interactive screen, the DocuPad takes the friction out of a car salesman's stock in trade—the upsell.
In a 2019 court deposition, the secretive Robert Brockman, 79, whose enterprise software company, Reynolds and Reynolds, sells DocuPad, offered a rare peek into the microeconomics of car sales. Brockman said the DocuPad enabled finance managers to upsell by at least $200 per transaction in a business where margins on every car sold or leased are typically razor-thin. "You recover the initial cost of DocuPad very, very quickly," Brockman said, alluding to the $10,000 startup fee, plus an ongoing $1,000 monthly license. "And then, from that point on, it is a massive generator of profits." 
Naturally, a dealer can get the DocuPad only if he's also a licensee of one of Brockman's integrated dealer management systems—digital platforms for everything from parts inventory and service scheduling to the machines that secure the thousands of keys at an average dealership. When you have thousands of captive dealers locked into multiyear contracts, those fees turn into $1 billion, with annual income estimated to be $300 million. And Brockman controls 98% of it through an offshore trust, a stake worth at least $3 billion.
Brockman's ability to quietly pile up billions came to a crashing halt in October 2020, when he was charged with masterminding the largest tax-evasion case in American history, accused of hiding some $2 billion in income from the Internal Revenue Service over the last two decades. Brockman has pleaded not guilty to all charges and is free on a $1 million bond. Neither Brockman nor his attorneys have responded to Forbes' requests for interviews. 
Brockman's alleged scheme helped hide profits gushing from one of the nation's most successful private equity firms, Austin, Texas–based Vista Equity Partners, founded by the nation's richest Black person, Robert F. Smith. Last October, Smith signed a nonprosecution agreement with the Department of Justice and confessed to what would have been a host of tax felonies tied to secret offshore accounts set up at Brockman's behest. Starting in 2000, Brockman committed $1 billion in capital to Vista's first fund and taught Smith the ins and outs of running an enterprise software business. He continues to hold small interests in several of Vista's $73 billion in private equity funds. Smith has already paid a record $139 million to get the IRS off his back and agreed to cooperate with investigators in the case against his onetime benefactor and mentor.
The saga has all the drama and intrigue of a crime novel, involving a Playboy model, a network of offshore accounts and an encrypted email system in which Brockman referred to Smith as "Steelhead." Brockman's attorney, an Australian named Evatt Tamine, who functioned as the billionaire's nominal trustee, was known as "Redfish." The IRS was "the House," and Brockman, the tip of the pyramid, was "Permit." 
A months-long investigation by Forbes reveals that the alleged tax evasion is not the first, or only, sin Brockman may have committed during his impressive career. On his way to amassing a net worth estimated to be $6 billion, the Houston-based entrepreneur has left a trail of hundreds of arbitrations and lawsuits from auto dealers who are his core customers, claiming that his underhanded tactics cheated them, too, out of hundreds of millions. 
Source : Forbes
Dwayne Johnson Cars and Houses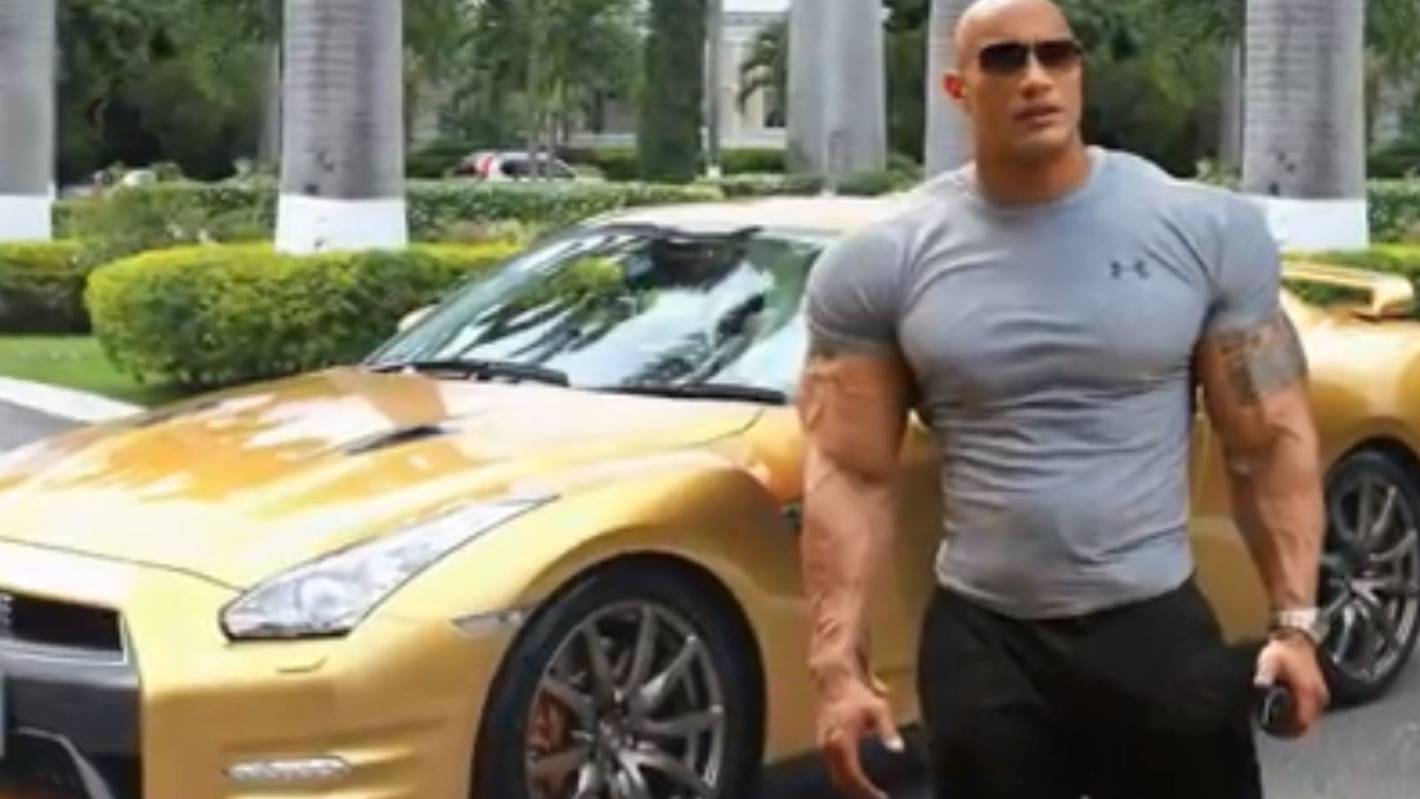 Dwayne Johnson cars and houses: Dwayne Johnson who is known popularly by his ring name, The Rock, is a former wrestler and currently one of the most successful Hollywood actors.
With over two decades of experience both in acting and wrestling, Dwayne Johnson has garnered a lot of plaudits and has established himself as a fan favorite both during his wrestling days and in his acting career.
Born on May 2, 1972, Dwayne Johnson, prior to becoming a professional wrestler was a former Canadian and American football player. 
Dwayne Johnson was on the wrestling ring for eight years before switching his career focus to acting. Since he began acting, Dwayne Johnson's movies have recorded a commercial success, grossing over $3.5 billion in North America alone, and $10.5 billion globally. 
Read
You wouldn't be wrong to co aider him one of the most successful and most prominent Hollywood actors in history. Dwayne Johnson also charges about $20 million per movie which explains why he is one of the richest and highest-paid Hollywood actors in the world. 
With so many awards to his name, both in wrestling and acting, Dwayne Johnson has used part of his millions to acquire some of the most expensive cars and houses to afford him the life of luxury worthy of someone of his status.
This article will be considering some of the expensive and luxury Dwayne Johnson cars. The Hollywood star also owns several houses. 
Dwayne Johnson Cars
Pagani Huayra-$2.6 million
One of the best of its kind, the Pagani Huayra is one of the fastest sports cars owned by Dwayne Johnson. It is also the most expensive ride in Dwayne Johnson cars collection. 
The Pagani Huayra is built with a Twin-Turbo 6.0L V12 engine type, capable of reaching a top speed of 236 mph with a 730hp power. These features explain why it is regarded as one of the most expensive cars in the world. 
It has the ability to accelerate from 0-60 mph in 2.2 seconds little owned than that it is also ranked one of the fastest sports cars in the world. 
Ferrari LaFerrari-$1,416,362
It is no longer a doubt that the famous wrestler and actor has a great taste for Superfast cars as he has also included the Ferrari LaFerrari in his car collection. 
A luxury car with a sleek design and very portable in size, the Ferrari model is built with a 6.3L V12 Hybrid engine along with a 7-speed automatic transmission. 
The luxury has the ability to produce a power output of 950hp and can accelerate from 0-60 mph in 2.5 seconds at a top speed of 217mph. 
Ford GT 2017-$450,000
The love Dwayne Johnson has for the Ford model is unmatched. Produced by Henry Ford, the Ford GT is built with a 3.5L twin-turbocharged V6 engine mates with a 7-speed automatic transmission along with a power output of 450hp.
The Ford GT is also similar to its counterpart, the Ford F50 which is designed with a Carbon Fibre body. 
Lamborghini Huracan-$261,274
The Lamborghini Huracan with a price tag of $261,274 is another expensive ride among Dwaynwe Johnson cars.
Being a fan of fast and furious rides, Dwayne Johnson sure cannot ignore the Lamborghini Huraycan and that's why he has acquired the luxury sports car to add to his collection. 
The Lamborghini Huracan is an exceptionally comfortable ride for a luxury car with an amazing sound from its 5.2L V10 engine capable of producing 572.6hp power output. 
Rolls Royce Wraith-$300,000
If you are a celebrity and do not have the Rolls Royce Wraith in your collection then there is something wrong. "The Rock", as he is often called, has made sure to include the luxury car for kings in his collection. 
The Rolls-Royce Wraith is a two-door Coupe ride built with a 6.6L V12 twin-turbocharged 8-speed transmission. 
The Rolls Royce Wraith is also another one of Dwayne Johnson cars, it has a price of $300,000
Plymouth Prowler-$43,000
The Plymouth Prowler car is powered by a 4-speed automatic transmission with a V6 engine which is capable of moving at a maximum speed of 115 mph. It can accelerate from 0-60 mph in 7.1 seconds. 
Chevy Chevelle 1971-$72,900
Dwayne Johnson also owns the luxury ride along with his fellow actor Vin Diesel. Built with a V6 engine capable of producing a power output of 155hp.
It is capable of moving at a top speed of 162 mph and accelerates from 0-60mph in 6.1 seconds.
Cadillac Escalade- $76,195
The luxury SUV is also among the collection of the Hollywood star Dwayne Johnson. It comes with a Cool-looking digital cockpit interface along with a large rear cargo space and with fascinating in-cabin storage. 
Ford F-150-$56,190
For someone like the rock, you can expect him to acquire the gigantic ride to suit his nature. Designed with a 2.7L twin-turbocharged V6 engine, The F50 is capable of producing a power of 325hp and is one of the cars he usually drives around with. 
Dwayne Johnson Houses
Dwayne Johnson reportedly owns a $27.8 million mansion situated in Beverly Park, Los Angeles' most exclusive neighborhood which also houses other famous Hollywood stars. 
He previously owned a $5 million mansion located at Hidden Hills in California which he later sold in 2012.
Thanks for reading about Dwayne Johnson cars and houses , leave your reply in the comments below.
Source: Glusea
Content on this website is protected by DMCA.  Dont waste your time copying because you would eventually remove it.