The Main Reasons For Using VPN In Digital Marketing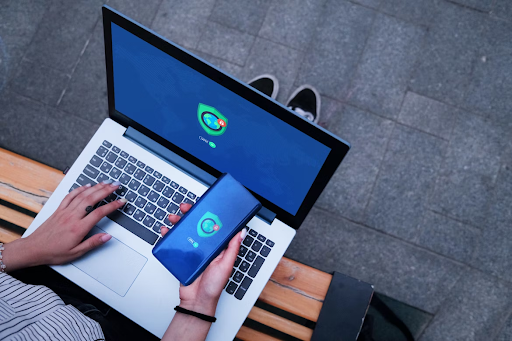 The advantages of VPN applications are endless. Aside from providing users the possibility to get access to any online access without restrictions, they also guarantee a secure connection. Not only ordinary users but also marketing agencies can benefit from virtual private networks. Let's consider why one should utilize virtual private networks in digital marketing.
Rely on the Best VPN App
Nowadays, the popularity of virtual private networks is increasing only. A lot of VPN apps have occurred to provide services to users. If you decide to try virtual private networks and add VPN to Chrome, the need to define the best provider will appear. Fortunately, we have a good option to offer you.

VeePN is considered one of the top representatives of virtual private network providers. It is easy to install, offers a free trial, and brings a lot of useful features for its users. Marketers can likewise download this virtual private network and utilize its services.
What is the utility of virtual private networks for those who work in digital marketing? Let's sort out the way VPN applications can be applied by marketers.
Improvements in SEO
Those themes that are in trends and search keywords may vary around the world. But virtual private networks can assist to get access to the Internet as if marketers were located in a specified country or region. This means search engines will depict the results pages according to the selected location for a marketing agency.
Having an idea of what dominates organic search in the selected country is useful. The reason is that those companies that are listed on the first page of search engine results receive 92 percent of organic traffic. Read
Search Engine Marketing
Economic Impact Study of Google suggests that companies get $2 revenue for each dollar deposited in Google Ads. This makes paid advertisements significant on the same level as organic reach. In order to get the most out of it, marketing agencies should be aware of who offers the biggest bids in certain locations and analyze their advertisements in detail.
There is no need to rely on statistics and metrics. Instead, it would be a better idea to use virtual private networks for studying the digital marketing landscape as it is seen by customers.
Advertising on YouTube
The number of video platforms is boundless. However, YouTube is known in every corner of the world and is considered the second most popular website. If ordinary users do not have access to Youtube, they can simply change their IP address with the help of virtual private networks and enjoy Youtube content.
Marketing agencies, in their turn, receive the possibility to browse YouTube advertisements as if they are shown in other regions. This can be useful in the case of changing a company's strategy and content.
Analysis of Competitors
By changing the IP address, a marketer is able to browse websites, blogs, keywords, advertisements, etc. of competitors without them knowing the origin of web traffic. Regular monitoring of the competition assists to discover SEO backlink opportunities or find negative testimonials from customers.
Safe Connection
Virtual private networks can be used for different purposes. One of them is ensuring a secure connection to the internet. A safe connection is important for both ordinary users and marketers. No matter whether a marketer works at home and uses personal wi-fi or a marketer is a freelancer who utilizes public wi-fi, a private and reliable connection is a must-have.

Hackers are always waiting for the possibility to use unprotected networks and get access to confidential data of users. There is no need to remind that the number of sensitive data on devices of marketers may be endless. For instance, if cyber criminals expose a few environment config files of a certain marketing agency, this can put at risk the confidential data of customers of this agency.

In order to fix this vulnerability, VeePN as the most reliable virtual private network provider can be utilized. It enables marketers to operate safely by encrypting their entire web sessions.
Today, many marketing agencies work under constant threats from hackers and in a world of ruthless competition. This makes virtual private networks not an optional extra but rather a full-fledged element of an overall security strategy. Moreover, virtual private networks can be likewise used as a well-planned marketing operation.
Conclusion
To sum up, we can say that every user can benefit from utilizing virtual private networks. There is no need to be an IT specialist in order to install the chosen virtual private network and use its features. If you are not sure virtual private networks are useful for you, there is the possibility to use the free trial offered by many virtual private network providers.
Thus, a lot of marketers are utilizing virtual private networks in their work. Aside from ensuring private and safe connections, virtual private networks also allow marketers to benefit from using their worldwide server infrastructure.