The Easiest Way To Start A Company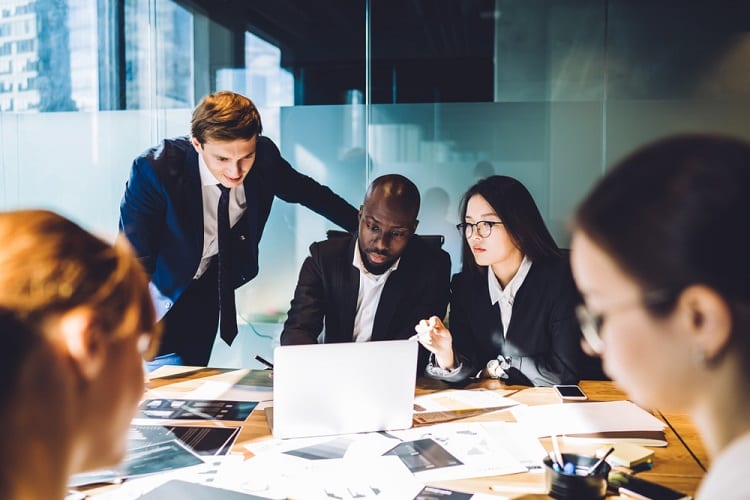 There's nothing like being in the right place at the right time. Smart companies spend big money on research and development to ensure that their offerings are up to date and to make sure they don't miss out on lucrative new opportunities. Traditionally, this practice has been the sole stomping ground of qualitative and quantitative research firms, but not anymore. After all, nobody anticipated that trend-spotting itself would become a trend. Of course, forecasting and analyzing trends is not new. What is new is the emergence and widespread adoption of trend-spotting by organizations as part of their innovation processes and as a way to anticipate what their customers will want in the future.
Why is this happening now? Many business leaders have lost confidence in traditional consumer research methodologies, especially when applied to innovation. Did Borders see Amazon coming? Why not? Why didn't Blockbuster react to the early emergence of Netflix? Why didn't Gillette see Dollar Shave Club? How did Nikon miss the "GoPro" social media trend? How did the entire entertainment industry miss digital music? What's happening now is the convergence of technology and the increasing acceleration of business and this is driving senior executive's quest for certainty and security in an unsure business world. The problem is they are so focused on their everyday business, they might not see a disruptive trend coming.
READ 10 Richest Women In The World
That's where you come in. If you want to become a brand and marketing expert or perhaps start a company, you better be able to understand what is happening today and how that might impact tomorrow. Here are some tips to perhaps become a better trend spotter:
Become a better reader. Regularly read the leading publications and websites affecting your business. This could include industry publications, trade association sites, major newspapers, key business magazines, thought leaders and influential bloggers. So many trends start overseas (London, Paris, Tokyo) or on the coasts (Los Angeles, Miami, San Francisco, New York), so make sure you read about what's going on in those cities. At first, scan information from a wide variety of sources from international news on down to niche bloggers focused on specific aspects of your industry. Obviously, there's a tsunami of information available. Use technology tools like RSS feeds, e-mail newsletters, Google Alerts or Twitter to keep on top of it all and get the info you want delivered to you when you want it. You'll quickly learn which sources are valuable and which you can jettison.
Talk trends with people. Talking to people is an equally important trend-spotting tactic. Start by getting involved in your industry's trade associations and attending events both online and offline. Network with other marketers, both in and out of your industry. (I promise, you'll gain some of your most valuable trend insights by talking to people in completely different industries.) Take advantage of social networking tools like LinkedIn and Instagram. Start or join groups on the networks and see what people are buzzing about. Pose questions about trends you're seeing and ask for feedback or comments. Also, watch your competition to see what they are doing.
READ Best Business Ideas in Ghana For Start Ups
Watching trends. There's no substitute for getting out in the marketplace. Make it a point to regularly go where your target customers hang out. If your customers are teenagers, that might be the local mall. Well maybe not considering what's happening to malls right now but even that is a trend. If they're businesspeople, it might be the region's "power lunch" restaurant or office park restaurant center. Spend some time simply watching and observing. What are people eating, doing, wearing, using? What stores or restaurants draw crowds and which sit empty? Trade shows are a great place to get trend ideas, even if you're not looking to buy anything it's worth attending select trade shows to simply to see what might be next.
READ HOW TO START A BUSINESS IN GHANA
Think about trends. As you begin regularly gathering all this information, you'll start to develop a "trend-spotter mind." As you absorb and mull about what you've read, heard and observed, you'll start to make connections and observations that will lead to business-boosting insights. The news about rising interest in plant based food, the growth of free shipping and delivery services, the Millennial population which wants it now, spawns a new industry of food delivery to work or home.
Paraphrasing Steve Jobs, he once said in order to look forward you need to look backwards (perhaps the last ten years) to see what has happened in an industry and then create and connect the "future" dots. Well, be more aware and collect a lot of dots. Perhaps you can connect them and you'll be able to look forward. One thing you can definitely do that is fairly easy: be more curious. Pay special attention to two large population groups, Gen Z and Millennials and watch what they are doing and consuming.
Follow us for more updates
Top business skills to learn from poker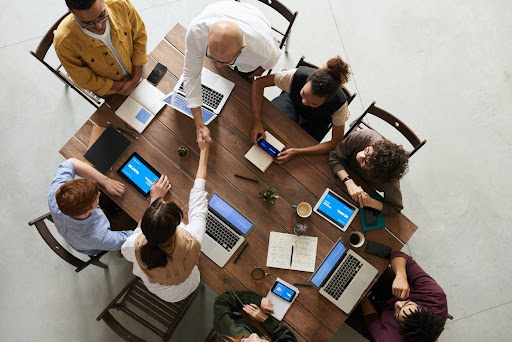 Poker is incredibly popular across the globe, with (according to World Poker Tour) more than 100 million online poker players. There are many millions more that play in land-based casinos, and the same number again that play it informally with friends and family.
Poker has been popular for centuries, as it is easy to learn, yet difficult to master. There are different variations of the game, and it has expanded to include tournaments, casual games, and high rollers tables, providing something for everyone. 888 Poker provides a vast range of options for players of all abilities and budgets.
Poker Skills
Playing poker requires a number of skills, many of which can be beneficial in other areas of life, in particular business and entrepreneurship. Players must be self-aware, mentally strong, and resilient, entrepreneurs must be able to analyze incomplete information, read others, and take on new information quickly.
When learning the game, players need to take on a great deal of information very quickly. They need to do some basic research on the rules, the different winning hands, and the probability of getting these hands. They also need to practice, practice, practice before heading out into the real world, and will often practice the game with friends, all striving to improve their own game.
In business, it is important to be able to take on new information and adapt to new situations. As in poker, to be successful in business individuals need to be adaptable and knowledgeable.
As well as being able to take on new (and changing) information, poker players need to be able to make decisions. Be it raising, calling, or folding, knowing what the appropriate action to take and when to take it is key to success at the table. In business, it is not dissimilar: knowing when to move forward, when to challenge, when to invest, and when to quit, are very important skills for any entrepreneur.
Extrapolating from incomplete data
In poker, players will know what cards they hold and the communal cards but won't know what their opponents are holding. They will be able to make deductions based on the information in front of them, and the behaviour of their opponents. Players won't be able to have 100% of the information to be able to make their decisions and have to hope that their powers of deduction will lead to success.
In the world of business, if individuals waited until they had all the information it would be too late to take actions. They will need to get as much information as possible from different sources and make a decision balancing the level or risk. Resume provides a guide on crucial decision making for career development.
When playing poker players shouldn't gamble more than they can afford to lose; they should stick within their limits and play wisely to build up their pot of winnings. In business, it is similar. Entrepreneurs should ensure that their money is managed and invested appropriately. The higher the pay out, the higher the risk, and whilst sometimes in business it pays off to be risky, there needs to be a balance to ensure the business will survive. Fiscal mismanagement is one of the biggest reasons that new businesses fail.
When playing poker, players have to not only look at their cards and the communal cards, but identify how their opponents are playing, checking to see if they have any tells. It is vital to analyze the chances of winning, considering a number of different variables. Entrepreneurs have to analyze market conditions, their competitors, and be able to collect and interpret data accordingly.
Alongside mental acuity is mental strength: in poker, players can have periods where they win every hand, or lose every and, and it is important to know when to stop and when to change approach. In business, entrepreneurs need to know how to manage the ups and downs that inevitably come with being in business.
The top poker players are driven by a love of the game, not money. By being passionate about poker they learn the ins and outs of the game, learn about the psychology behind it, learn the tricks of the trade and invest in bettering themselves every step of the way. Money is a secondary consideration; apart from some of the top players in the world, there are easier and more dependable ways to make money.
Entrepreneurs should always be aware of the financial potential of their endeavours, but the success of the business will depend on the passion and dedication of its people. Yopreneur explains how entrepreneurs should be passionate and focus on doing what they love. Entrepreneurs should start out wanting to create something and enjoy the journey.
Even the most talented and experience poker players can fail. They can make a silly mistake that costs them the game, be trumped by a better player, or simply run out of luck. All players will lose some of the time; winning more than losing is a definite perk, but by no means guaranteed, especially when a player is starting out.
Estimates indicate that over 85% of start-ups fail, and it is important for entrepreneurs to remain resilient, pick themselves back up, and get back on the horse. They can learn from their mistakes and do better the next time.
Content on this website is protected by DMCA.  Dont waste your time copying because you would eventually remove it.