The Biggest Red Flags In A New Relationship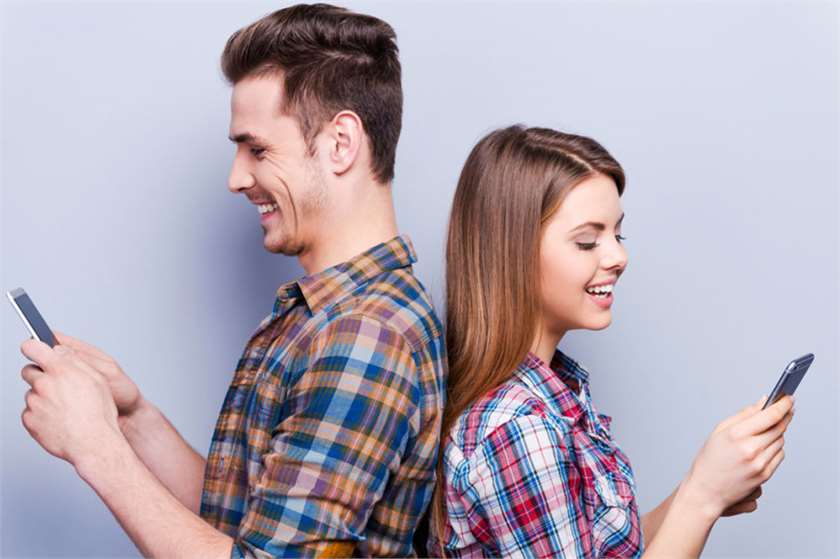 Dating is hard. Maintaining your various dating profiles on The Apps is practically a full-time job in itself, and even once you meet somebody, hit it off, and make it past the first date, there's no guarantee that it will be plain sailing. In a thread on Reddit, men and women have been sharing the warning signs that something isn't right in a new romance, from minor quibbles to major red flags.
READ How to Get Out of the Comparison Trap
1. Jealousy
It can feel flattering, at first, that your new partner wants to keep you all to themselves — but jealousy often leads to controlling behavior. If your boyfriend or girlfriend acts annoyed every time your attention isn't on them, if they insist on knowing where you are, who you're spending time with, even who you're texting, then you're in an unhealthy relationship.
Another commenter cites: "When they start complaining about other people in your life and trying to get you to see how 'bad' these people are for you." If the person you're seeing starts making disparaging or "concerned" remarks about your friends and family, and suggests you'd be better off spending time with just them, well, that's textbook abuser behavior. Abusive partners will often separate their partner from their support network in order to make them dependent on them. Here's how to spot the signs that you're being manipulated by your partner.
2. Flakiness
It's disappointing if the person you're seeing texts you to cancel a date, and extra disheartening if they do it more than once. As one commenter puts it: "To an extent life can and will get in the way, but there's a certain level of enthusiasm you want to see from a potential partner and if they can't muster it during the honeymoon stage of dating, it's probably not going to improve later."
Here's the thing: we're all busy. But if somebody really wants to see you, they'll likely be able to carve out enough time in their busy schedule for a quick coffee date in between their other commitments. Remember, you deserve to be with somebody who knows you're worth the effort.
READ Most Romantic Ways to Propose
3. The way they interact with other people
Watch out for how your date talks about other people. Do they make harsh judgements about people they hardly know? Are they rude to waiters? Even if they're being perfectly courteous to you in that moment, this behavior is an indicator of how they treat other people in general and shows you that it's possible they'll act this way towards you at some point.
See also: people who only ever seem to talk about themselves on dates and don't ask you any questions. "Take note of how many times they'll say or start a sentence with my/I/me/personally," advises one commenter, as a time-saver.
4. The way they talk about previous partners
Look, when you're on a first or second date, the best thing to do is simply not bring up your past relationships. If the conversation ends up going there, be brief. And if somebody talks about their ex in detail, you should listen carefully: it's entirely possible that they are not over that person, and you might find yourself cast in the role of rebound fling.
READ How to Make A Good First Impression
Equally concerning is if the person you're seeing says that their ex is "crazy": this often translates to "they behaved in a way I found inconvenient," or even "I cheated and they responded emotionally." And if they insist that all their exes are assholes? Well, you know what the common denominator there is. "If ALL their exes are jerks, it most likely means that they are the jerk," says one commenter. "The two crazies I dated both spoke this way about ALL their former relationships."
Dwayne Johnson Cars and Houses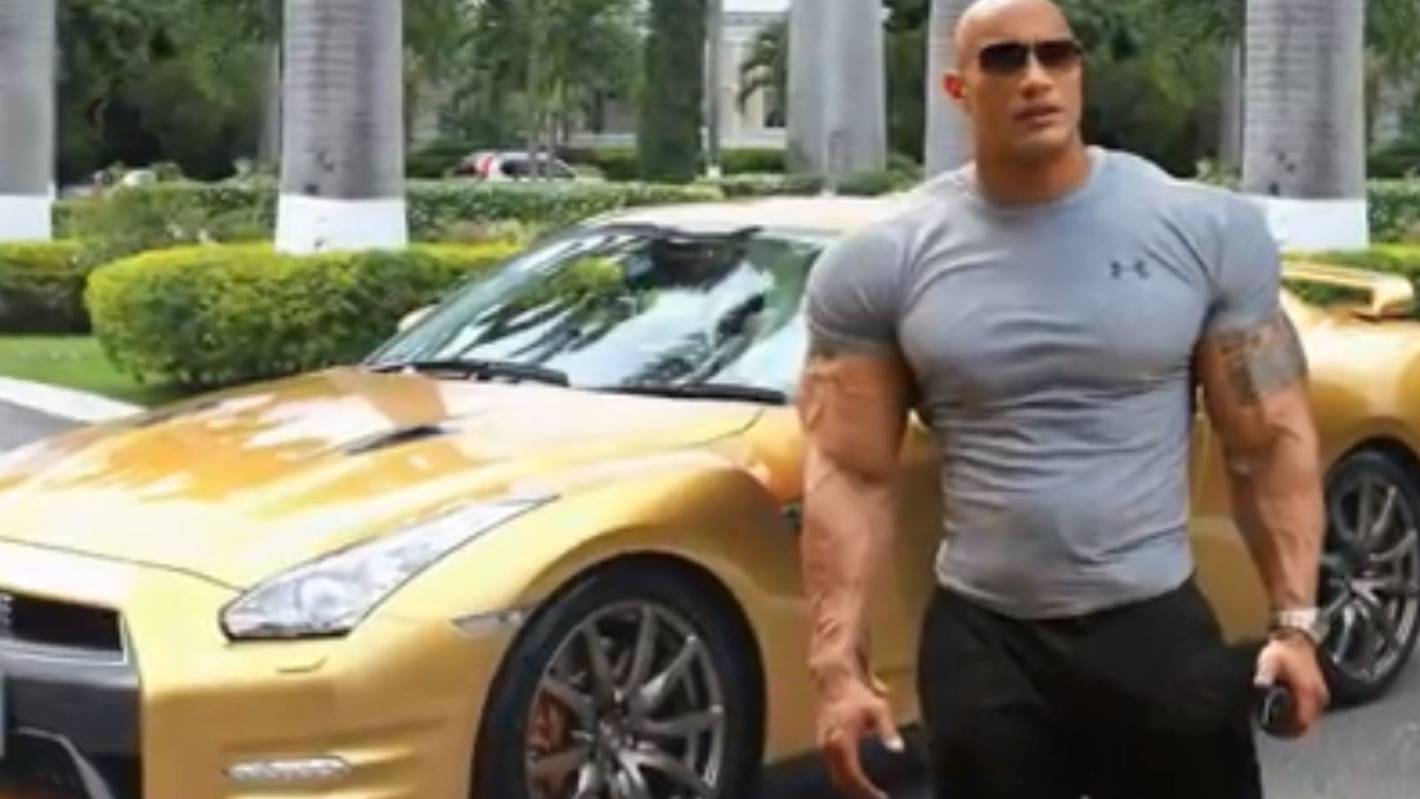 Dwayne Johnson cars and houses: Dwayne Johnson who is known popularly by his ring name, The Rock, is a former wrestler and currently one of the most successful Hollywood actors.
With over two decades of experience both in acting and wrestling, Dwayne Johnson has garnered a lot of plaudits and has established himself as a fan favorite both during his wrestling days and in his acting career.
Born on May 2, 1972, Dwayne Johnson, prior to becoming a professional wrestler was a former Canadian and American football player. 
Dwayne Johnson was on the wrestling ring for eight years before switching his career focus to acting. Since he began acting, Dwayne Johnson's movies have recorded a commercial success, grossing over $3.5 billion in North America alone, and $10.5 billion globally. 
Read
You wouldn't be wrong to co aider him one of the most successful and most prominent Hollywood actors in history. Dwayne Johnson also charges about $20 million per movie which explains why he is one of the richest and highest-paid Hollywood actors in the world. 
With so many awards to his name, both in wrestling and acting, Dwayne Johnson has used part of his millions to acquire some of the most expensive cars and houses to afford him the life of luxury worthy of someone of his status.
This article will be considering some of the expensive and luxury Dwayne Johnson cars. The Hollywood star also owns several houses. 
Dwayne Johnson Cars
Pagani Huayra-$2.6 million
One of the best of its kind, the Pagani Huayra is one of the fastest sports cars owned by Dwayne Johnson. It is also the most expensive ride in Dwayne Johnson cars collection. 
The Pagani Huayra is built with a Twin-Turbo 6.0L V12 engine type, capable of reaching a top speed of 236 mph with a 730hp power. These features explain why it is regarded as one of the most expensive cars in the world. 
It has the ability to accelerate from 0-60 mph in 2.2 seconds little owned than that it is also ranked one of the fastest sports cars in the world. 
Ferrari LaFerrari-$1,416,362
It is no longer a doubt that the famous wrestler and actor has a great taste for Superfast cars as he has also included the Ferrari LaFerrari in his car collection. 
A luxury car with a sleek design and very portable in size, the Ferrari model is built with a 6.3L V12 Hybrid engine along with a 7-speed automatic transmission. 
The luxury has the ability to produce a power output of 950hp and can accelerate from 0-60 mph in 2.5 seconds at a top speed of 217mph. 
Ford GT 2017-$450,000
The love Dwayne Johnson has for the Ford model is unmatched. Produced by Henry Ford, the Ford GT is built with a 3.5L twin-turbocharged V6 engine mates with a 7-speed automatic transmission along with a power output of 450hp.
The Ford GT is also similar to its counterpart, the Ford F50 which is designed with a Carbon Fibre body. 
Lamborghini Huracan-$261,274
The Lamborghini Huracan with a price tag of $261,274 is another expensive ride among Dwaynwe Johnson cars.
Being a fan of fast and furious rides, Dwayne Johnson sure cannot ignore the Lamborghini Huraycan and that's why he has acquired the luxury sports car to add to his collection. 
The Lamborghini Huracan is an exceptionally comfortable ride for a luxury car with an amazing sound from its 5.2L V10 engine capable of producing 572.6hp power output. 
Rolls Royce Wraith-$300,000
If you are a celebrity and do not have the Rolls Royce Wraith in your collection then there is something wrong. "The Rock", as he is often called, has made sure to include the luxury car for kings in his collection. 
The Rolls-Royce Wraith is a two-door Coupe ride built with a 6.6L V12 twin-turbocharged 8-speed transmission. 
The Rolls Royce Wraith is also another one of Dwayne Johnson cars, it has a price of $300,000
Plymouth Prowler-$43,000
The Plymouth Prowler car is powered by a 4-speed automatic transmission with a V6 engine which is capable of moving at a maximum speed of 115 mph. It can accelerate from 0-60 mph in 7.1 seconds. 
Chevy Chevelle 1971-$72,900
Dwayne Johnson also owns the luxury ride along with his fellow actor Vin Diesel. Built with a V6 engine capable of producing a power output of 155hp.
It is capable of moving at a top speed of 162 mph and accelerates from 0-60mph in 6.1 seconds.
Cadillac Escalade- $76,195
The luxury SUV is also among the collection of the Hollywood star Dwayne Johnson. It comes with a Cool-looking digital cockpit interface along with a large rear cargo space and with fascinating in-cabin storage. 
Ford F-150-$56,190
For someone like the rock, you can expect him to acquire the gigantic ride to suit his nature. Designed with a 2.7L twin-turbocharged V6 engine, The F50 is capable of producing a power of 325hp and is one of the cars he usually drives around with. 
Dwayne Johnson Houses
Dwayne Johnson reportedly owns a $27.8 million mansion situated in Beverly Park, Los Angeles' most exclusive neighborhood which also houses other famous Hollywood stars. 
He previously owned a $5 million mansion located at Hidden Hills in California which he later sold in 2012.
Thanks for reading about Dwayne Johnson cars and houses , leave your reply in the comments below.
Source: Glusea
Content on this website is protected by DMCA.  Dont waste your time copying because you would eventually remove it.