The Best Liverpool Players of All Time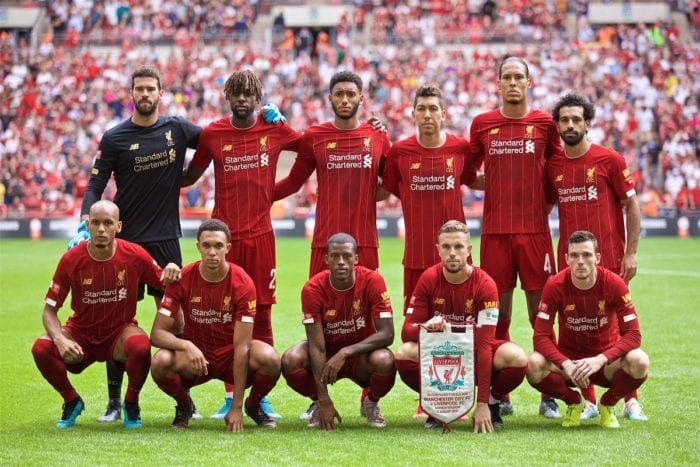 Since its inception in 1892, Liverpool FC have been one of the greatest clubs in English football history. In fact, many will argue based on the club's domestic and European successes, that Liverpool is England's greatest club. With 18 league titles and 5 European cups, along with a slew of FA Cup and League Cup victories, Liverpool is easily in the conversation. With the club's great success, it has needed great players. Some of soccer's greatest players have suited up for the Reds. Whether they were local lads or shrewd transfer purchases, the best players in Liverpool history are international icons due to the club's popularity.
If you were to ask Liverpool fans who were the greatest players to shake the Kop, opinions would be split. One thing you can agree on is that Kenny Dalglish is Liverpool fans' king. between his stint as a player and manager, he oversaw one of the most successful periods in club history. As for this generation's icon, no one can question Steven Gerrard's commitment and his list of accolades. While many players have come and gone, Gerrard, for nearly two decades, has been Anfield's most consistent performer. Not only is he one of Liverpool's favorite sons, but is a proven winner.
This is the list of the greatest soccer players in Liverpool's history. If you see someone who isn't on this list, feel free to add him. Vote or re-rank this list according to who you think is the best Liverpool player ever. Who is the greatest Liverpool player of all time? That's up to you to decide.
Steven Gerrard
Steven George Gerrard, MBE was an English footballer who plays for and captains Premier League club Liverpool. He has played much of his career as a central midfielder, but he has also been used as a second striker, holding midfielder, attacking midfielder, right back and right winger. Gerrard has spent his entire career at Anfield, making his debut in 1998, cementing his place in the first team in 2000, and succeeding Sami Hyypiä as team captain in 2003. His honours include two FA Cups, three League Cups, one UEFA Champions League, one UEFA Cup, and two UEFA Super Cups.
Kenny Dalglish
Kenneth Mathieson "Kenny" Dalglish MBE is a Scottish former footballer and manager. In a career spanning 22 years, he played for Celtic and Liverpool, winning numerous honours with both. He is Scotland's most capped player of all time with 102 appearances, and also Scotland's joint-leading goal scorer, with 30 goals. Dalglish won the Ballon d'Or Silver Award in 1983, the PFA Player of the Year in 1983, and the FWA Footballer of the Year in 1979 and 1983. In 2009 FourFourTwo named Dalglish as the greatest striker in post-war British football, and in 2006 he topped a Liverpool fans' poll of "100 Players Who Shook the Kop".
Ian Rush
Ian James Rush, MBE, is a Welsh former footballer. Rush played for Liverpool F.C. from 1980-1987 and 1988-1996, and is the club's all-time leading goalscorer, having scored a total of 346 goals in all competitions during his two spells at the club. Regarded as one of the greatest ever Liverpool players, Rush came 3rd in the "|100 Players Who Shook The Kop" – an official Liverpool fan poll. Rush also had short spells playing at Chester City, Juventus, Leeds United, Newcastle United, Sheffield United, Wrexham and Sydney Olympic. He made 73 appearances for the Wales national football team and he remains the record goalscorer for Wales with 28 goals between 1980 and 1996
Robbie Fowler
Robert Bernard "Robbie" Fowler is an English former professional footballer and manager who played as a striker from 1993 to 2012. Fowler was known for being a natural scorer with an instinctive goal-poaching ability. Fowler is best remembered for his time at Liverpool and is the sixth-highest goalscorer in the history of the Premier League. He scored 183 goals in total for Liverpool, 128 of which were scored in the Premier League. He earned the nickname "God" from the Anfield crowd, becoming a club legend due to his ruthlessness in front of goal and his cheeky personality
Luis Suárez
In January 2011, Suárez transferred to Liverpool, and won the League Cup in his first full season. In 2014, he was named the PFA Players' Player of the Year and the FWA Footballer of the Year as well as winning the Premier League Golden Boot, and sharing the European Golden Shoe with Cristiano Ronaldo before moving to Barcelona in a transfer worth €82.3 million (£64.98 million), making him one of the most expensive players in football history.
Xabi Alonso
He moved to Liverpool in August 2004 for £10.5 million and won the UEFA Champions League in his first season, under manager Rafael Benítez, scoring the equalizing goal in the Final against Milan. The following season, he won the FA Cup and the FA Community Shield.
Fernando Torres
Torres joined Premier League club Liverpool in 2007, after signing for a club record transfer fee. He marked his first season at Anfield by being Liverpool's first player since Robbie Fowler in the 1995–96 season to score more than 20 league goals in a season. The most prolific goalscoring spell of his career, he became the fastest player in Liverpool history to score 50 league goals. He was named in the FIFA World XI in 2008 and 2009. Torres left the club in January 2011 to join Chelsea for a British record transfer fee of £50 million,
Amazon Net Worth 2021 and Assets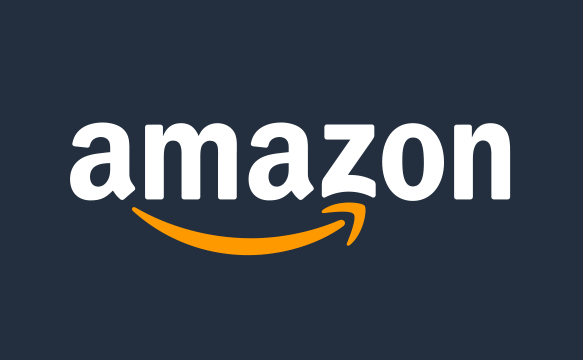 | | |
| --- | --- |
| Revenue | US$386.064 billion (2020) |
| Operating income | US$22.9 billion (2020) |
| Net income | US$21.331 billion (2020) |
| Total assets | US$321.2 billion (2020) |
| Total equity | US$93.404 billion (2020) |
| Number of employees | 1,298,000 (Dec. 2020) |
Glusea brings to you Amazon net worth 2021. Amazon.com, Inc is an American multinational technology company based in Seattle, Washington, which focuses on e-commerce, cloud computing, digital streaming, and artificial intelligence. Amazon Net Worth, the company currently has a market cap up to $1.7 trillion.
 It is one of the Big Five companies in the U.S. information technology industry, along with Google, Apple, Microsoft, and Facebook.
Founder
Jeff Bezos founded Amazon from his garage in Bellevue, Washington, on July 5, 1994. It started as an online marketplace for books but expanded to sell electronics, software, video games, apparel, furniture, food, toys, and jewelry. In 2015, Amazon surpassed Walmart as the most valuable retailer in the United States by market capitalization.
 In 2017, Amazon acquired Whole Foods Market for US$13.4 billion, which substantially increased its footprint as a physical retailer. In 2018, its two-day delivery service, Amazon Prime, surpassed 100 million subscribers worldwide.
Success Story
Amazon is known for its disruption of well-established industries through technological innovation and mass scale. It is the world's largest online marketplace, AI assistant provider, live-streaming platform and cloud computing platform as measured by revenue and market capitalization.
 Amazon is the largest Internet company by revenue in the world. It is the second largest private employer in the United States and one of the world's most valuable companies. As of 2020, Amazon has the highest global brand valuation.
Richest Countries in the world
Amazon distributes downloads and streaming of video, music, and audiobooks through its Prime Video, Amazon Music, Twitch, and Audible subsidiaries. Amazon also has a publishing arm, Amazon Publishing, a film and television studio, Amazon Studios, and a cloud computing subsidiary, Amazon Web Services.
It produces consumer electronics including Kindle e-readers, Fire tablets, Fire TV, and Echo devices. Its acquisitions over the years include Ring, Twitch, Whole Foods Market, and IMDb.
Amazon has been criticized for practices including technological surveillance overreach, a hyper-competitive and demanding work culture, tax avoidance, and anti-competitive behavior.
Supply chain
Amazon first launched its distribution network in 1997 with two fulfillment centers in Seattle and New Castle, Delaware. Amazon has several types of distribution facilities consisting of crossdock centers, fulfillment centers, sortation centers, delivery stations, Prime now hubs, and Prime air hubs. There are 75 fulfillment centers and 25 sortation centers with over 125,000 employees.
 Employees are responsible for five basic tasks: unpacking and inspecting incoming goods; placing goods in storage and recording their location; picking goods from their computer recorded locations to make up an individual shipment; sorting and packing orders; and shipping.
A computer that records the location of goods and maps out routes for pickers plays a key role: employees carry hand-held computers which communicate with the central computer and monitor their rate of progress. Some warehouses are partially automated with systems built by Amazon Robotics.
Amazon Net Worth
Amazon Net Worth, the company currently has a market cap up to $1.7 trillion.
Amazon.com is primarily a retail site with a sales revenue model; Amazon takes a small percentage of the sale price of each item that is sold through its website while also allowing companies to advertise their products by paying to be listed as featured products.
As of 2018, Amazon.com was ranked 8th on the Fortune 500 rankings of the largest United States corporations by total revenue.
For the fiscal year 2018, Amazon reported earnings of US$10.07 billion, with an annual revenue of US$232.887 billion, an increase of 30.9% over the previous fiscal cycle. Since 2007 sales increased from 14.835 billion to 232.887 billion, thanks to continued business expansion.
Amazon's market capitalization went over US$1 trillion again in early February 2020 after the announcement of the fourth quarter 2019 results. Amazon's total employees now number over 1,298,000
Content on this website is protected by DMCA.  Dont waste your time copying because you would eventually remove it.