Tesla Notches 122% Gain In Quarterly Vehicle Deliveries, But Analysts Wanted More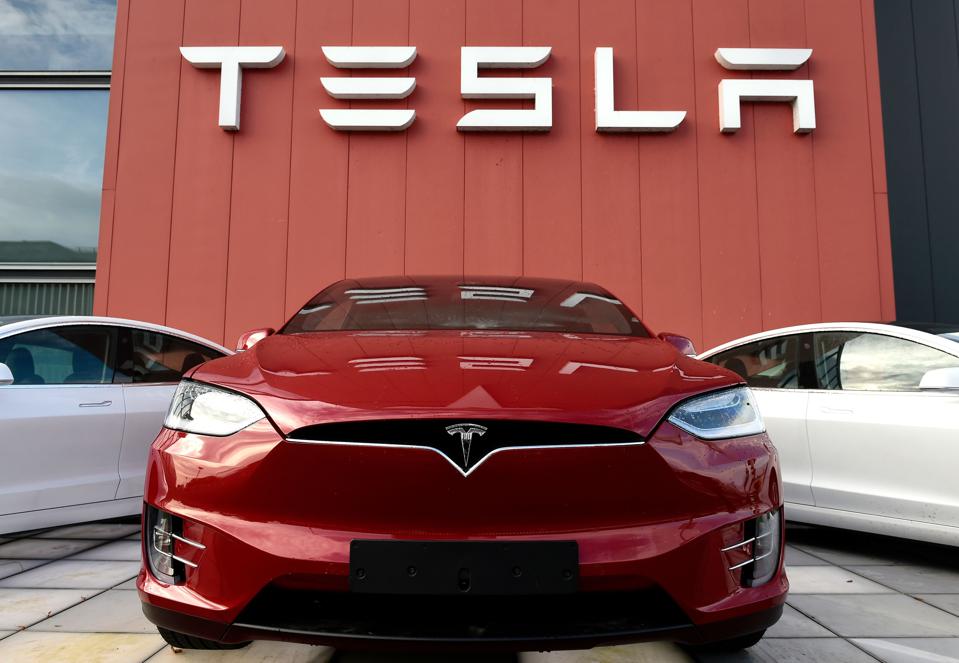 Tesla Inc., the electric vehicle company led by Elon Musk, said deliveries of its battery-powered cars and crossovers jumped 122% to a new quarterly record as sales and production were aided by continued growth in China. Still, analysts expected an even bigger increase.  
The  Palo Alto, California-based manufacturer reported deliveries of 201,250 vehicles worldwide in 2021's second quarter, up from 90,650 a year ago. That was short of an expected 207,000 deliveries, the average estimate of analysts surveyed by FactSet. (Analysts polled by Bloomberg expected 204,160 deliveries.) It also topped the 184,877 Tesla reported in the first quarter, its previous quarterly record. 
The comparison from a year ago was fairly easy, given production disruptions triggered by the Covid-19 pandemic in the first half of 2020 and the ongoing expansion of production in China. The opening of a plant in Shanghai early last year has powered the carmaker's growth in recent quarters as local production there allows Tesla to sell vehicles to Chinese customers without steep import tariffs.
"Overall this quarter was an impressive performance from Musk & Co. and now with a strong second-half performance (Tesla) should be able to hit ~900k vehicles for the year, which was a major stretch goal to kick off this year," Wedbush equity analyst Dan Ives said in a research note.
Deliveries of Model 3 sedans and Model Y hatchbacks totaled 199,360, while just 1,890 got pricier Model S sedans and X crossovers, vehicles that cost more than $100,000.
Production in the quarter was 206,421, up from 82,272 a year ago.
"The company stated that its teams have done an outstanding job navigating through global supply chain and logistics challenges, which we concur with, as TSLA has been relatively immune from the shortages of semiconductors and other parts which have plagued other automakers," CFRA analyst Garrett Nelson said in a research note. "We think this is likely due to early supply procurement, as the company entered 2021 with plans for a significant volume ramp."
Tesla doesn't provide geographic details in its quarterly release, so it's unclear how much sales in the U.S. increased from a year ago. The company's financial results for the quarter are due in a few weeks.
Tesla shares were little changed for the day, gaining just 98 cents to close at $678.90 on Friday.
Amazon Net Worth 2021 and Assets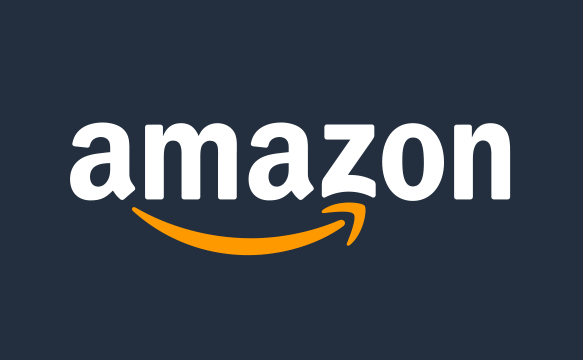 | | |
| --- | --- |
| Revenue | US$386.064 billion (2020) |
| Operating income | US$22.9 billion (2020) |
| Net income | US$21.331 billion (2020) |
| Total assets | US$321.2 billion (2020) |
| Total equity | US$93.404 billion (2020) |
| Number of employees | 1,298,000 (Dec. 2020) |
Glusea brings to you Amazon net worth 2021. Amazon.com, Inc is an American multinational technology company based in Seattle, Washington, which focuses on e-commerce, cloud computing, digital streaming, and artificial intelligence. Amazon Net Worth, the company currently has a market cap up to $1.7 trillion.
 It is one of the Big Five companies in the U.S. information technology industry, along with Google, Apple, Microsoft, and Facebook.
Founder
Jeff Bezos founded Amazon from his garage in Bellevue, Washington, on July 5, 1994. It started as an online marketplace for books but expanded to sell electronics, software, video games, apparel, furniture, food, toys, and jewelry. In 2015, Amazon surpassed Walmart as the most valuable retailer in the United States by market capitalization.
 In 2017, Amazon acquired Whole Foods Market for US$13.4 billion, which substantially increased its footprint as a physical retailer. In 2018, its two-day delivery service, Amazon Prime, surpassed 100 million subscribers worldwide.
Success Story
Amazon is known for its disruption of well-established industries through technological innovation and mass scale. It is the world's largest online marketplace, AI assistant provider, live-streaming platform and cloud computing platform as measured by revenue and market capitalization.
 Amazon is the largest Internet company by revenue in the world. It is the second largest private employer in the United States and one of the world's most valuable companies. As of 2020, Amazon has the highest global brand valuation.
Richest Countries in the world
Amazon distributes downloads and streaming of video, music, and audiobooks through its Prime Video, Amazon Music, Twitch, and Audible subsidiaries. Amazon also has a publishing arm, Amazon Publishing, a film and television studio, Amazon Studios, and a cloud computing subsidiary, Amazon Web Services.
It produces consumer electronics including Kindle e-readers, Fire tablets, Fire TV, and Echo devices. Its acquisitions over the years include Ring, Twitch, Whole Foods Market, and IMDb.
Amazon has been criticized for practices including technological surveillance overreach, a hyper-competitive and demanding work culture, tax avoidance, and anti-competitive behavior.
Supply chain
Amazon first launched its distribution network in 1997 with two fulfillment centers in Seattle and New Castle, Delaware. Amazon has several types of distribution facilities consisting of crossdock centers, fulfillment centers, sortation centers, delivery stations, Prime now hubs, and Prime air hubs. There are 75 fulfillment centers and 25 sortation centers with over 125,000 employees.
 Employees are responsible for five basic tasks: unpacking and inspecting incoming goods; placing goods in storage and recording their location; picking goods from their computer recorded locations to make up an individual shipment; sorting and packing orders; and shipping.
A computer that records the location of goods and maps out routes for pickers plays a key role: employees carry hand-held computers which communicate with the central computer and monitor their rate of progress. Some warehouses are partially automated with systems built by Amazon Robotics.
Amazon Net Worth
Amazon Net Worth, the company currently has a market cap up to $1.7 trillion.
Amazon.com is primarily a retail site with a sales revenue model; Amazon takes a small percentage of the sale price of each item that is sold through its website while also allowing companies to advertise their products by paying to be listed as featured products.
As of 2018, Amazon.com was ranked 8th on the Fortune 500 rankings of the largest United States corporations by total revenue.
For the fiscal year 2018, Amazon reported earnings of US$10.07 billion, with an annual revenue of US$232.887 billion, an increase of 30.9% over the previous fiscal cycle. Since 2007 sales increased from 14.835 billion to 232.887 billion, thanks to continued business expansion.
Amazon's market capitalization went over US$1 trillion again in early February 2020 after the announcement of the fourth quarter 2019 results. Amazon's total employees now number over 1,298,000
Content on this website is protected by DMCA.  Dont waste your time copying because you would eventually remove it.