Strive Masiyiwa Net Worth 2023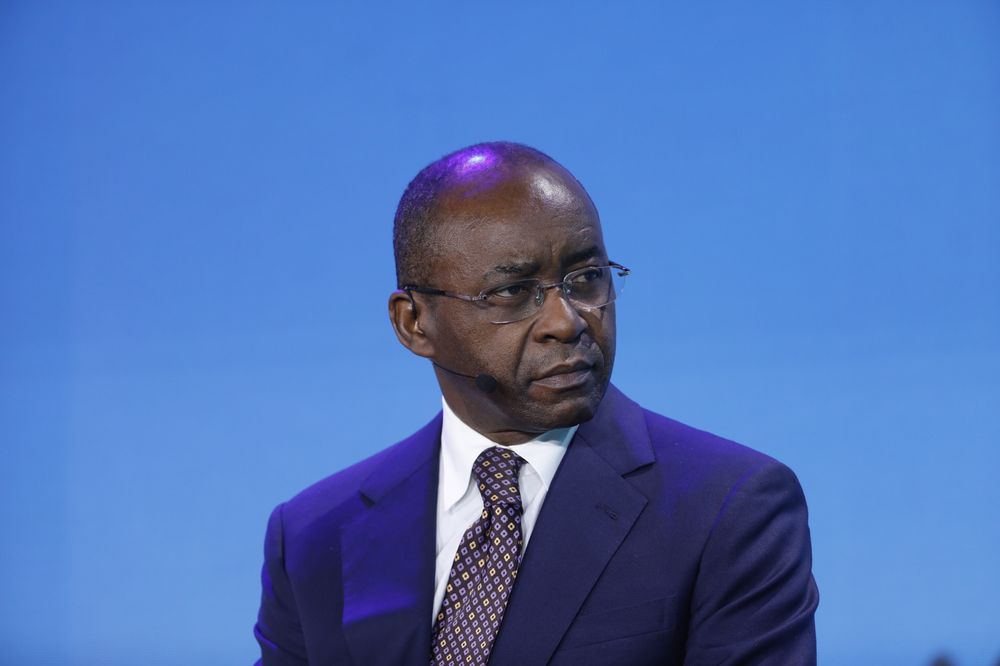 Strive Masiyiwa net worth 2023: Strive Masiyiwa is a London-based Zimbabwean businessman and philanthropist. He is the founder and executive chairman of the international technology group Econet Global.
| | |
| --- | --- |
| Net Worth | $1.3 billion |
| Date of birth | 29 January 1961 |
| Full name | Strive Masiyiwa |
| Occupation | Businessman |
| Nationality | Zimbabwean |
As of 2023, Strive Masiyiwa net worth is valued at $1.3 billion making him the richest man in Zimbabwe and one of the richest men in Africa.
Strive Masiyiwa Biography
Strive Masiyiwa was born in Zimbabwe on 29 January 1961. He attended primary school in Zambia before completing his secondary education in Scotland.
When he was seven, his family fled the country after Ian Smith's government declared independence from Britain.
The family settled in Kitwe, a city in north-central Zambia known for its copper mines. Masiyiwa's mother was an entrepreneur.
Strive Masiyiwa net worth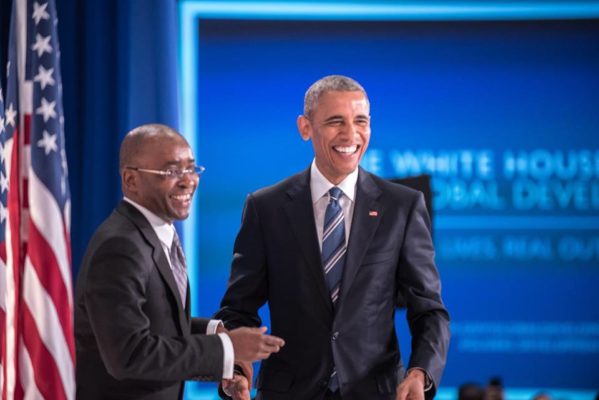 As of 2023, Strive Masiyiwa net worth is $ 1.3 billion
His father worked at first in one of the nearby mines but later joined the family business. By the time Masiyiwa was 12 years old, his parents could afford to provide him with a coveted European education.
He has gained international recognition for his business expertise and philanthropy, and is considered one of Africa's most generous humanitarians.
Masiyiwa has provided scholarships to over 250,000 young Africans over the past 20 years through his family foundation. He supports more than 40,000 orphans with educational initiatives and sponsors students at universities in America, The United Kingdom, and China.
Over the last few years, Masiyiwa has devoted his time to mentoring the next generation of African entrepreneurs on Facebook.
Facebook has identified his platform as having the most engaged following of any business leader in the world.
Masiyiwa also funds initiatives in public health and agriculture across the African continent
Strive Masiyiwa net worth is $ 1.3 billion
Business career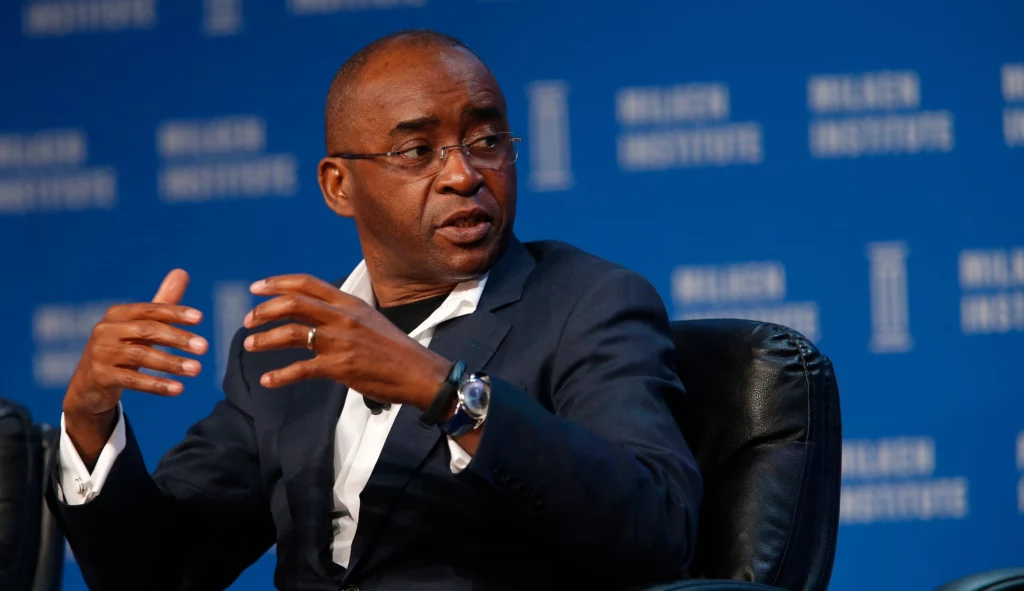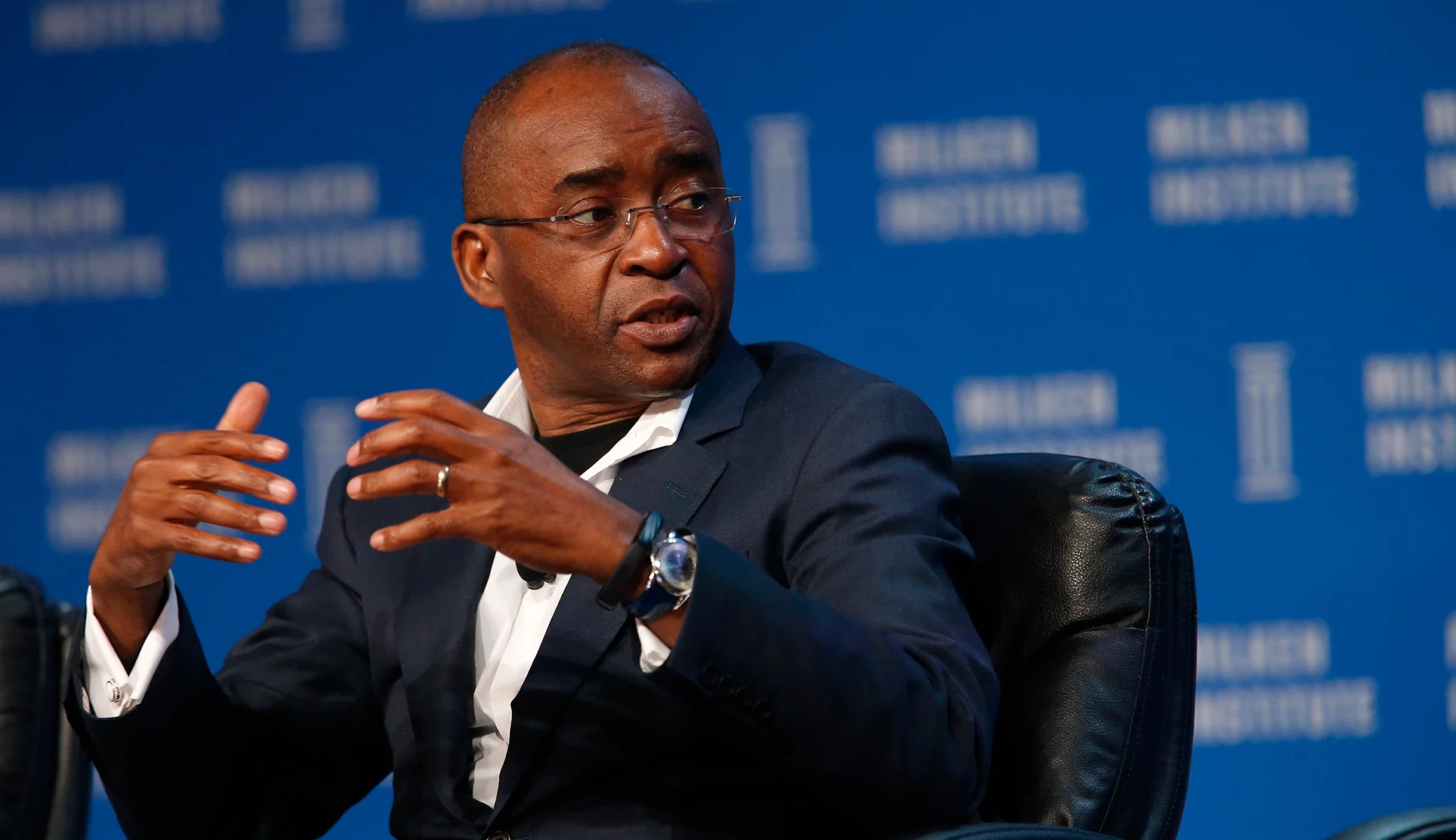 After working briefly as a telecoms engineer for the state-owned telephone company, he quit his job and set up his own company with the equivalent of US$75.
In five years, he had emerged as one of the country's leading industrialists, having built a large electrical engineering business.
The emergence of mobile cellular telephony led him to diversify into telecoms, but he soon ran into major problems when the Zimbabwean government of Robert Mugabe refused to give him a license to operate his business, known as Econet Wireless.
Masiyiwa listed Econet Wireless Zimbabwe in July 1998 on the local stock exchange as a gesture of thanks to reward the thousands of ordinary people who supported him during his long legal battles against the Zimbabwean government.
Strive Masiyiwa net worth is $ 1.3 billion
Today, Econet Wireless Zimbabwe has gone on to become a major business that dominates the Zimbabwe economy.
It is currently the second-largest company in Zimbabwe by market capitalisation with presence in more than 20 countries in Africa, Latin America, The United Kingdom, Europe, China, United Arab Emirates (UAE), and New Zealand.
Strive Masiyiwa net worth
Strive Masiyiwa net worth 2023 is $1.3 billion according to Forbes Magazine. he is the richest person in Zimbabwe and one of the richest black people.
Strive Masiyiwa owns over 50% of publicly traded Econet Wireless Zimbabwe
He also has interests in the United States of America (USA). He has partnered with one of America's leading telecoms entrepreneurs, John Stanton, in a venture called Trilogy International Partners.
One of Masiyiwa's most successful ventures is the London-based privately held Liquid Telecom Group, Africa's largest satellite and fibre optic business spanning over 14 countries
Masiyiwa also has a controlling interest in a company based in Vermont USA, that manufacturers nano fibre carbon products, called Seldon Technologies.
Strive Masiyiwa net worth is valued at $1.3 billion.