Strive Masiyiwa Net Worth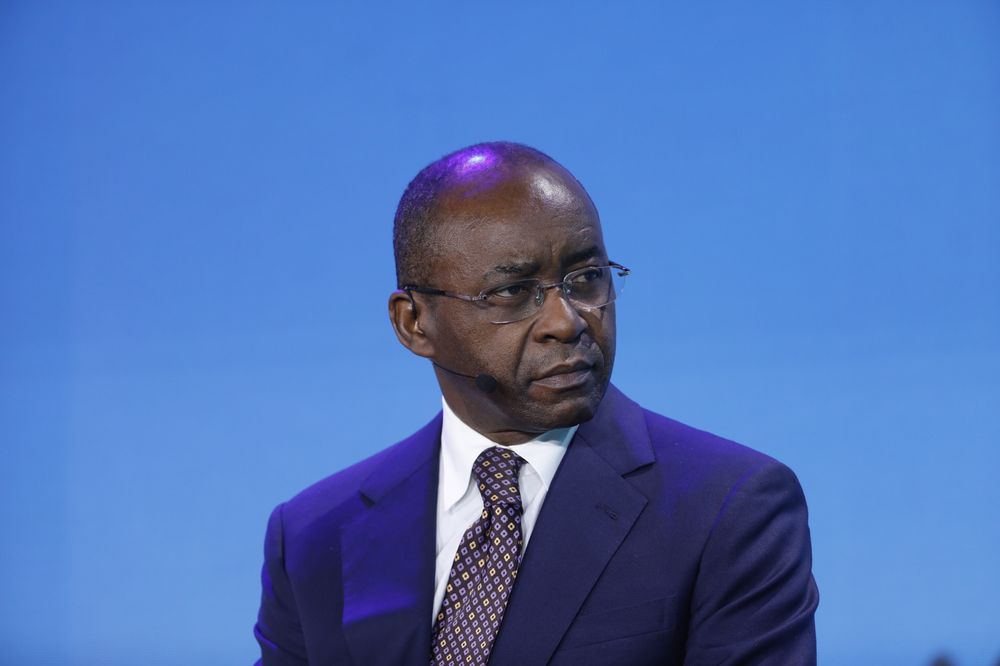 Glusea brings to you Strive Masiyiwa net worth
Strive Masiyiwa is a London-based Zimbabwean businessman and philanthropist. He is the founder and executive chairman of the international technology group Econet Global.
As of 2021, Strive Masiyiwa net worth is $ 1.3 billion
Strive Masiyiwa Profile
Strive Masiyiwa was born in Zimbabwe on 29 January 1961. He attended primary school in Zambia before completing his secondary education in Scotland.
When he was seven, his family fled the country after Ian Smith's government declared independence from Britain.
The family settled in Kitwe, a city in north central Zambia known for its copper mines. Masiyiwa's mother was an entrepreneur.
Strive Masiyiwa net worth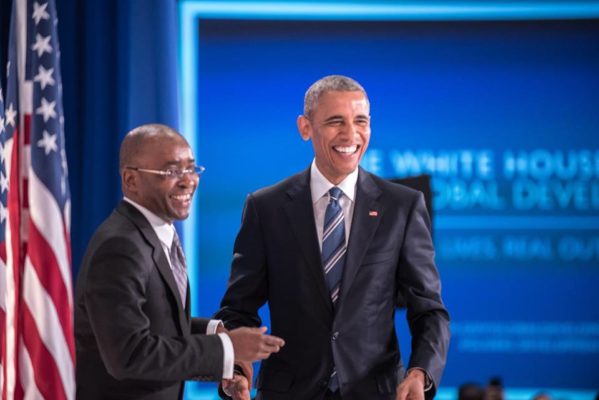 His father worked at first in one of the nearby mines but later joined the family business. By the time Masiyiwa was 12 years old, his parents could afford to provide him with a coveted European education.
He has gained international recognition for his business expertise and philanthropy, and is considered one of Africa's most generous humanitarians.
Masiyiwa has provided scholarships to over 250,000 young Africans over the past 20 years through his family foundation. He supports more than 40,000 orphans with educational initiatives and sponsors students at universities in America, The United Kingdom, and China.
Over the last few years, Masiyiwa has devoted his time to mentoring the next generation of African entrepreneurs on Facebook.
Facebook has identified his platform as having the most engaged following of any business leader in the world.
Masiyiwa also funds initiatives in public health and agriculture across the African continent
Business career
After working briefly as a telecoms engineer for the state-owned telephone company, he quit his job and set up his own company with the equivalent of US$75.
In five years, he had emerged as one of the country's leading industrialists, having built a large electrical engineering business.
The emergence of mobile cellular telephony led him to diversify into telecoms, but he soon ran into major problems when the Zimbabwean government of Robert Mugabe refused to give him a license to operate his business, known as Econet Wireless.
Masiyiwa listed Econet Wireless Zimbabwe in July 1998 on the local stock exchange as a gesture of thanks to reward the thousands of ordinary people who supported him during his long legal battles against the Zimbabwean government.
Today, Econet Wireless Zimbabwe has gone on to become a major business that dominates the Zimbabwe economy.
It is currently the second-largest company in Zimbabwe by market capitalisation with presence in more than 20 countries in Africa, Latin America, The United Kingdom, Europe, China, United Arab Emirates (UAE), and New Zealand.
Strive Masiyiwa net worth
Strive Masiyiwa net worth is $1.3 billion according to Forbes Magazine. he is the richest person in Zimbabwe and one of the richest black people.
Strive Masiyiwa owns over 50% of publicly traded Econet Wireless Zimbabwe
He also has interests in the United States of America (USA). He has partnered with one of America's leading telecoms entrepreneurs, John Stanton, in a venture called Trilogy International Partners.
One of Masiyiwa's most successful ventures is the London-based privately held Liquid Telecom Group, Africa's largest satellite and fibre optic business spanning over 14 countries
Masiyiwa also has a controlling interest in a company based in Vermont USA, that manufacturers nano fibre carbon products, called Seldon Technologies.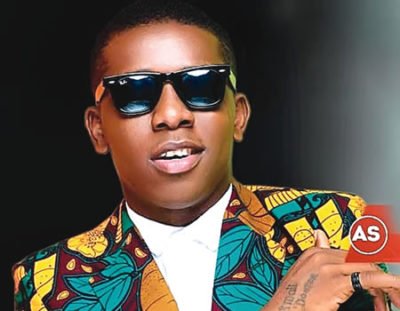 Glusesa brings to you Small Doctor net worth and biography
Adekunle Temitope known by the stage name Small Dcotor is a  Nigerian Fuji, afro-pop recording artist and performer. He is one of the youngest artiste in Nigeria to watch out for. Keep reading to find Small Doctor net worth and his biography.
Biography
Temitope was born on 27th May, 1996 in Dopemu, Lagos but hail from Ondo State. He took a strong interest in music at a young age. He attended Ain't Orosan Nursery and Primary School and attended Secondary at Oniwaya Secondary School. Due to his interest in music, he dropped out of University of Lagos to concentrate on full time music.
Read Top 10 Richest Musicians in Nigeria
In 2012, his music career kicked off. He released singles like Gbagaun, Anobi, Penalty and Mosquito Killer. Small Doctor released his debut studio album "Street Ambassador" in 2015.
Small Doctor was arrested for alleged possession of firearms and for allegedly threatening to shoot a police officer who was on traffic duty along Oshodi, Lagos. Barely 24 hours, a magistrate court in Ebute cleared all charges against him and he was released
Small Doctor Net Worth
Small Doctor net worth is estimated to be $2 million. Winners Golden Bet unveiled Small Doctor as their brand ambassador.
Small Doctor Career Highlights
2015: "Skit"
2015: "Oh My God"
2015: "E No Sabi"
2015: "Gyration"
2015: "Magician"
2015: "Amuludun"
2015: "Say Baba"
2015: "Oyinbo"
2015: "Eleda Mi"
2015: "God the Bless"
2015: "Street Bus Stop"
2015: "Arrest"
2015: "Small Doctor"
2015: "Omo Iya Teacher"
2015: "Ile Ijo"
2015: "Story"
2015: "Gbera"
2015: "Gbagaun"
2015: "Iya Teacher"
2015: "You Know"
2015: "Anobi"
2015: "Mosquito Killer"
2015: "Uzobu"
2015: "Anobi"
2016: "Penalty"
2016: "Sobotone"
2016: "Forever"
2016: "Pakurumo"
2018: "My People"
2018: "Slay Mama"
Sophie Ndaba Biography and Net Worth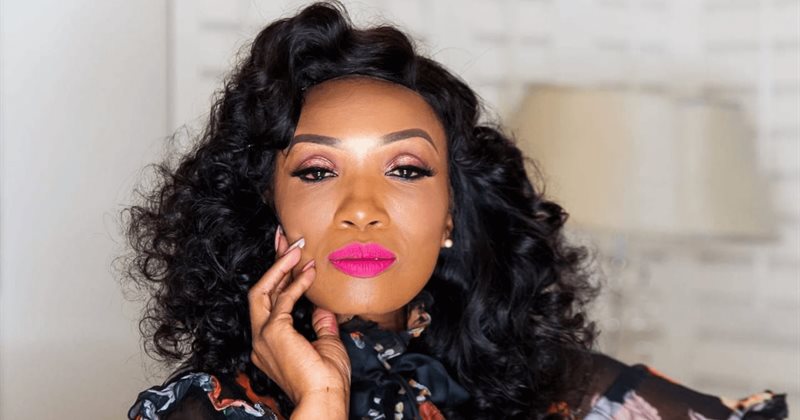 Sophie Lichaba Mphasane, formerly Sophie Ndaba, is a South African actress. She played Queen Moroka in the soapGenerations. In 2016, she was guest judge in the final Miss South Africa 2016 beauty pageant.
Read Vinette Ebrahim net worth
Education
She completed high school in Zimbabwe, after which she pursued her modeling career. Her mother sent her to an orphanage in Eastlea, Harare, Zimbabwe so she could get a better education than what was available in apartheid South Africa.
Lichaba's father, Solly Mphasane, died in 2016. She suffers from diabetes. With her former husband, Themba Ndaba, she has two children, Rudo and Lwandle. She adopted her niece, Shallon Ndaba, following the death of her sister, Tiny Mphasane. She married Max Lichaba in 2017. In late 2018, Lichaba was the victim of a rumour, which claimed that she had died
Awards
Duku Duku Award for "Best Soap Actress" in 2003
Golden Horn Award for "Best Comic Actor" in 2009
Woman Of Inspiration Award
Sophie Ndaba Net Worth
Sophie Ndaba net worth is estimated at $5million
Oseikrom Sikani Net Worth and Biography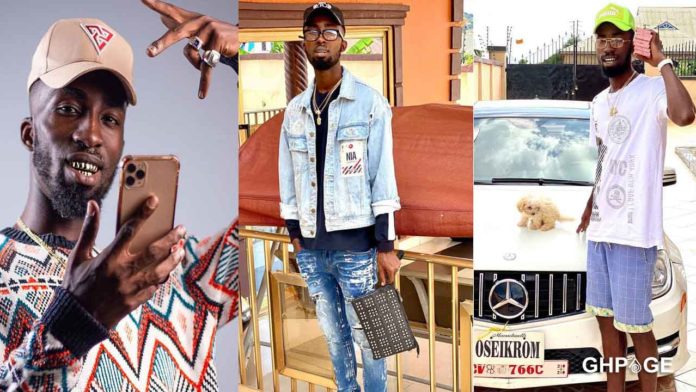 Glusea brings to you Oseikrom Sikani net worth and Biography
Ransford Brefo known on stage as Oseikrom Sikani is a Ghanaian musician and rapper based in Kumasi in the Ashanti region of Ghana.
Oseikrom Sikani ( translated Kumasi's richest) is known in showbiz  for his love for display of his wealth.  What is Osekrom Sikani net worth? Is he really the richest person in Kumasi? Keep reading as we bring to you every   information you need to know about the "Kumerican" rapper.
Biography
Ransford was born in Kumasi. Not much is known about his beginnings. He started singing in Church at an early age. According to Ransford, all his family members live abroad; he is the only one living in Ghana. His father is called sika gari (translated to mean he has money like gari)
Read Top 10 Richest Musicians in Ghana
Oseikrom Sikani  is an alumini of Sunyani Technical University. He started his music career in 2013 but did not show much seriousness in it. He only did music as a hobby.
Oseikrome Sikani Net Worth

Oseikrome Sikani believes he is the richest person in Kumasi, Ashanti  region.  He boast of several properties he owns including a 12 bed room house, 3 cars including a range rover, a benz which cost Ghc100,000 and a Corolla which cost Ghc 50,000. He also owns a quad bike which cost Ghc 30,000.
As a way of making people know he is wealthy, he has gold teeth which cost Ghc 15,000.
According to Oseikrom Sikani, he once spent about Ghc20,000 at a club just to proof to people he is wealthy.
He also stated  in an interview with Zionfelix, his source of income includes gift from his family members abroad, remittances from friends who receive money  abroad through his bank account.