20 Snoop Dogg Quotes to Life Your Spirit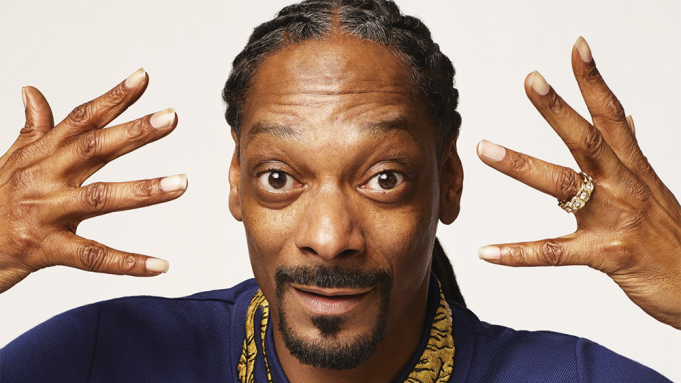 Snoop Dogg quotes : If you are a lover of hip-hop and rap music and you don't know who snoop Dogg is, then you are not in this world. Snoop Dogg is a legendary rap star, actor who has been in the American music industry since 1992.
He hails from Long Beach, IN California. His real name is Calvin Cordozar Broadus Jr. since he stepped in to spotlight in 1992,Snoop Dogg has so far sold more than 23 million copies of his recordings in just USA alone and 35 million in total globally. He was inducted into the celebrity wing of the WWE Hall of Fame. The 20 Quotes of Snoop Dogg about life, music etc presented in this article, will lift your spirit.
Snoop Dogg Quotes
"Well, hip-hop is what makes the world go around." – Snoop Dogg
"If the ride is more fly, then you must buy." – Snoop Dogg
"It's so easy for a kid to join a gang, to do drugs… we should make it that easy to be involved in football and academics." – Snoop Dogg
"When I'm no longer rapping, I want to open up an ice cream parlor and call myself Scoop Dogg." – Snoop Dogg
"To me, the Seventies were very inspirational and very influential… With my whole persona as Snoop Dogg, as a person, as a rapper. I just love the Seventies style, the way all the players dressed nice, you know, kept their hair looking good, drove sharp cars and they talked real slick." – Snoop Dogg
Snoop Dogg Quotes "You've got to always go back in time if you want to move forward."
"It's hard to say goodbye to the streets. It's all how you do it. You can pass by and say, 'What's happening?' and keep it moving, but it's a certain element that'll never be able to roll with you once you get to this level, because that's the separation of it all." – Snoop Dogg
"It's hard to say goodbye to the streets. It's all how you do it. You can pass by and say, 'What's happening?' and keep it moving, but it's a certain element that'll never be able to roll with you once you get to this level, because that's the separation of it all." – Snoop Dogg
Snoop Dogg Quotes "If you stop at general math, you're only going to make general math money."
"Look at music for what it's worth around the world and not just America. In other countries, people are still buying CDs and going to record stores. But in America, it's all about digital. The game is breaking down. But, look at me, you need to know how to play the game the right way." – Snoop Dogg
"There's so much that I want to do. I feel like I'm the Magic Johnson of rap. You know, Magic was great on the basketball court, but he's bigger as a businessman." – Snoop Dogg
Snoop Dogg Quotes "I just change with the times. I really don't have a say in what's going on. Music was here before me." – Snoop Dogg
"I used to get stressed out all the time when I thought winning was important. I wanted to try to win and help my kids win. Once I figured out it wasn't about winning or losing, it was about teaching these kids about being men, that's when I started to relax." – Snoop Dogg
Read
"The most important decision I've made in business? The choices of people I have around me. When I first started I brought everybody with me, my homies from the neighborhood, criminals. I just said, 'Come on everybody, we made it.' Then I had to realize we didn't make it. I made it." – Snoop Dogg
"I used to be focused on being the dopest rapper in the game, and then once that became what I was, I wanted something different, and I wanted to become the best businessman in the game. I wanted to learn how to master the business like I mastered the rap." – Snoop Dogg
Snoop Dogg Quotes "I like going to areas where the murder rate is high and dropping it."
"An older guy, he's going to show you things that a young man can't show you. He's going to show you how to stay alive. He's going to show you how to turn corners where your young friends will show you how to turn right into that wall, you know what I'm saying?" – Snoop Dogg
Read about the richest musicians in the world
 "On 'Old School,' I was not an actor, I was Snoop Dogg, so I came to the set with a whole different vibe, and a different crew of people. And on 'Starsky and Hutch,' I was more of an actor. I wasn't Snoop Dogg, the rapper." – Snoop Dogg
"My liberty is about living. It's about spreading more love. Even though I was always a peaceful, loving individual, my music sometimes didn't reflect that. But now it's different. My music is reflecting the way I feel." – Snoop Dogg
Snoop Dogg Quotes "Sometimes a loss is the best thing that can happen. It teaches you what you should have done next time."
Snoop Dogg Social media handles
Source: www.glusea.com