Six ways breaking relationship rules can make yours stronger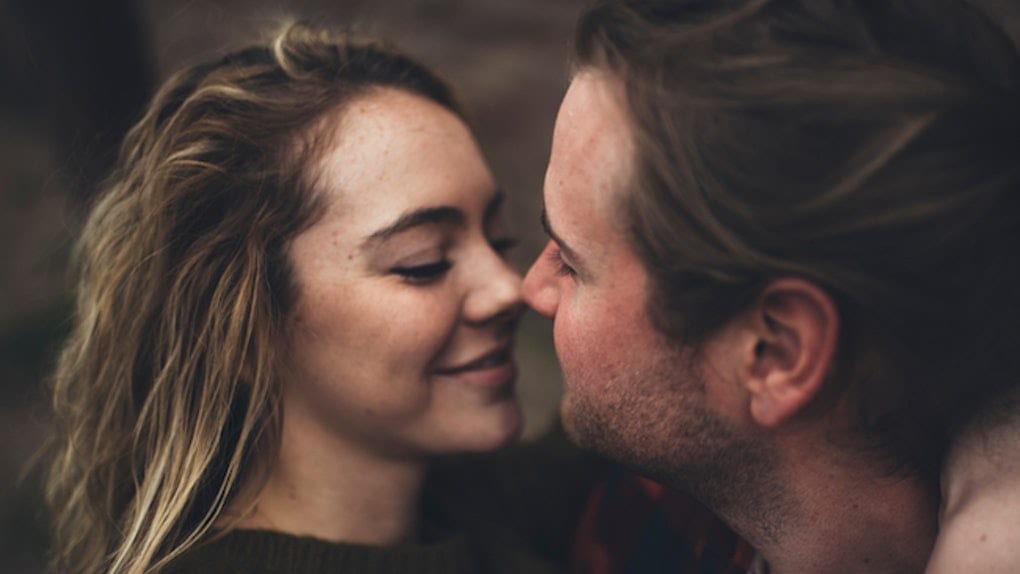 I learned the term "relationship anarchy" (RA) many years ago and did not think much of it, although it became very relevant to me later on.
About two years ago, I tried this concept on myself after an intense breakup and after coming out as bisexual for the first time, realizing that I might not be cut out for hetero-normative monogamy after all (though I am certain I knew this all along).
READ MORE UPDATES HERE
But what is relationship anarchy, and how do you know if you should apply this relationship advice to your life?
Relationship anarchy is defined as "…the belief that relationships should not be bound by rules aside from what the people involved mutually agree upon."
To me, relationship anarchy means releasing the rules, and structures, of relationships that society instills in you. It is about customizing your relationships to meet your needs and those of the people you're in a relationship with — whether it's romantic, platonic, sexual, or any combination of the above.
It means that there's no "hierarchy" of these relationships. It means there are no benchmarks you have to hit for your relationships to feel "successful" or "real." It means that your independence is not a threat to your relationships and that you can put your needs first.
Simply put, relationship anarchy means that I get to dictate who my important people are, and how we exist in each other's lives.
RA has helped me attain a level of stability and security, in my relationships that I never thought possible.
I believe that connection and community save us. Relationships are how you survive the most difficult parts of being human. If you're able to create strong, authentic connections that hold you best, you become the most resilient, powerful version of yourself.
While RA is not for everyone, I do believe it holds lessons every relationship can benefit from.
Here are 6 lessons you can learn from relationship anarchy and apply to your own relationships — including the one with yourself:
1. You realize love is abundant.
When you love from a place of abundance, everything feels more attainable. You're no longer held back by constraints, rules, or a poverty mindset. Love moves freely from you into others, and vice versa.
When you believe the love you possess is finite, you come from a place of fear. Fear that you don't have enough, that you cannot be enough, that you cannot love enough to keep someone.
This creates power imbalances, creates toxic patterns, and causes people to disconnect from their friends when they find themselves in a new relationship. But if you approach your relationships knowing that love is infinite, you understand you can love all your people equally, without taking anything away from someone else.
2. You can use jealousy for self-reflection
Even if you fully believe that love is abundant and that all relationships are valid and important, you'll still experience jealousy. It's a human emotion that even those in the most stable relationship will experience.
I find myself jealous in some of my friendships more often than I care to admit.
The important piece is to notice your jealousy and to explore it. Instead of immediately jumping to anger, ask yourself where the jealousy is coming from.
Are you not getting a need met? Have you hit on an insecurity? How can you communicate this emotion without being accusatory?
READ How to Make A Good First Impression
The people you choose to engage in relationships with do not owe you anything. The sooner you realize that and can discuss your insecurities, the stronger your relationships will become.
3. You learn to let go of ownership and entitlement
We can all agree that you do not "own" any other person, no matter the relationship. But once in a while when jealousy rears its head, it can feel like you owe your time, your body, and your heart to your partner.
One of my favorite parts of relationship anarchy is that I am constantly reminded that my life, my body, my heart, and my time are mine, and mine alone. I get to make decisions that put my needs first.
And I know that when I value myself, and my needs, my relationships benefit.
4. Values can guide your relationships
Knowing what you value most highly allows you to live as your most authentic self. It also allows you to attract people into your life who match you energetically and build you up.
When you are guided by your values, you're able to let go of societal norms and expectations of you, and of your relationships. You are also far less likely to lose ourselves in a relationship, as you are intimately connected to who you are, and what drives you.
It's easy to get carried away with the narrative "love is enough," and you forget about compatibility, similar goals, values, and being able to enjoy each other on a daily basis.
Getting to know yourself first is a key piece of building long-lasting relationships.
5. You can create "intentional" relationships
Don't let society, or other people, tell you what your relationships are supposed to look or feel like.
You are responsible for creating your own relationships. You are responsible for getting your needs met, both in your relationships with others and yourself.
When you create intentional relationships, you fill your life with people who support and hold you. You create a life that feels solid, even when it gets hard.
You make more room for self-discovery, and for adventure and play.
6. You can be spontaneous and live your life.
As soon as I was able to let go of the narratives around relationships, I freed myself up to listen to what I truly wanted. I found a life that fit me and discovered that the people who would engage in a relationship with me would respect my choices.
With no trajectory to follow, relationship anarchy allows individuals to find their flow in relationships. To discover what makes their relationship come alive.
When you set clear boundaries, and show up as your true self, you make room to explore, have an open dialogue, and be honest about what is going to create the very best relationships you could ask for.
Relationship anarchy asks you to put aside the expectations you put on yourself. It demands that you get to know yourself and create solid boundaries.
It requires you to shake off the layers of societal pressure so that you are able to figure out what you truly, authentically, want and need in order to make you, and your partners and friends, shine the brightest.
Discovering a label that fits you well will give you the freedom to date how you want, make your friendships stronger, and connect with yourself in a new way. It will allow you to truly come alive and learn to love.
Dwayne Johnson Cars and Houses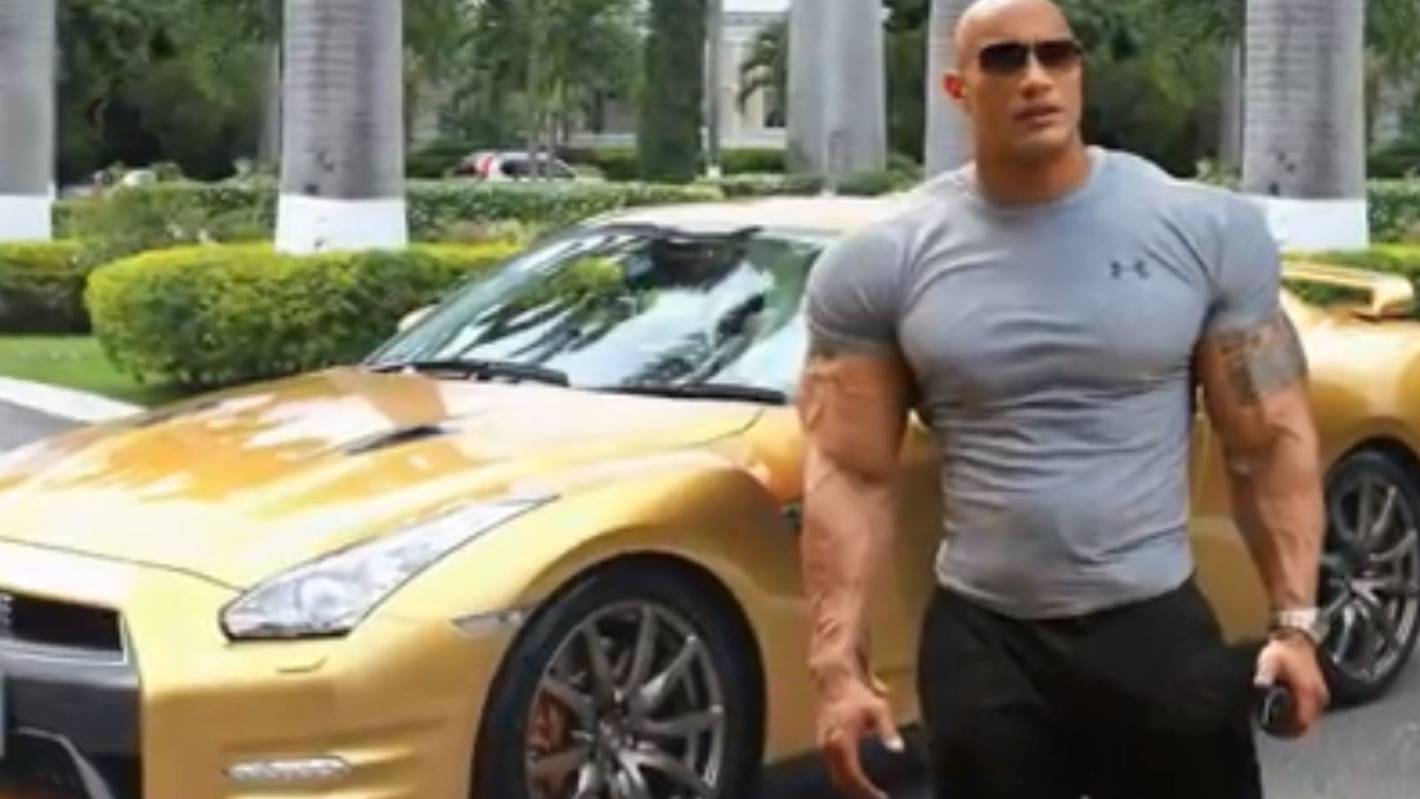 Dwayne Johnson cars and houses: Dwayne Johnson who is known popularly by his ring name, The Rock, is a former wrestler and currently one of the most successful Hollywood actors.
With over two decades of experience both in acting and wrestling, Dwayne Johnson has garnered a lot of plaudits and has established himself as a fan favorite both during his wrestling days and in his acting career.
Born on May 2, 1972, Dwayne Johnson, prior to becoming a professional wrestler was a former Canadian and American football player. 
Dwayne Johnson was on the wrestling ring for eight years before switching his career focus to acting. Since he began acting, Dwayne Johnson's movies have recorded a commercial success, grossing over $3.5 billion in North America alone, and $10.5 billion globally. 
Read
You wouldn't be wrong to co aider him one of the most successful and most prominent Hollywood actors in history. Dwayne Johnson also charges about $20 million per movie which explains why he is one of the richest and highest-paid Hollywood actors in the world. 
With so many awards to his name, both in wrestling and acting, Dwayne Johnson has used part of his millions to acquire some of the most expensive cars and houses to afford him the life of luxury worthy of someone of his status.
This article will be considering some of the expensive and luxury Dwayne Johnson cars. The Hollywood star also owns several houses. 
Dwayne Johnson Cars
Pagani Huayra-$2.6 million
One of the best of its kind, the Pagani Huayra is one of the fastest sports cars owned by Dwayne Johnson. It is also the most expensive ride in Dwayne Johnson cars collection. 
The Pagani Huayra is built with a Twin-Turbo 6.0L V12 engine type, capable of reaching a top speed of 236 mph with a 730hp power. These features explain why it is regarded as one of the most expensive cars in the world. 
It has the ability to accelerate from 0-60 mph in 2.2 seconds little owned than that it is also ranked one of the fastest sports cars in the world. 
Ferrari LaFerrari-$1,416,362
It is no longer a doubt that the famous wrestler and actor has a great taste for Superfast cars as he has also included the Ferrari LaFerrari in his car collection. 
A luxury car with a sleek design and very portable in size, the Ferrari model is built with a 6.3L V12 Hybrid engine along with a 7-speed automatic transmission. 
The luxury has the ability to produce a power output of 950hp and can accelerate from 0-60 mph in 2.5 seconds at a top speed of 217mph. 
Ford GT 2017-$450,000
The love Dwayne Johnson has for the Ford model is unmatched. Produced by Henry Ford, the Ford GT is built with a 3.5L twin-turbocharged V6 engine mates with a 7-speed automatic transmission along with a power output of 450hp.
The Ford GT is also similar to its counterpart, the Ford F50 which is designed with a Carbon Fibre body. 
Lamborghini Huracan-$261,274
The Lamborghini Huracan with a price tag of $261,274 is another expensive ride among Dwaynwe Johnson cars.
Being a fan of fast and furious rides, Dwayne Johnson sure cannot ignore the Lamborghini Huraycan and that's why he has acquired the luxury sports car to add to his collection. 
The Lamborghini Huracan is an exceptionally comfortable ride for a luxury car with an amazing sound from its 5.2L V10 engine capable of producing 572.6hp power output. 
Rolls Royce Wraith-$300,000
If you are a celebrity and do not have the Rolls Royce Wraith in your collection then there is something wrong. "The Rock", as he is often called, has made sure to include the luxury car for kings in his collection. 
The Rolls-Royce Wraith is a two-door Coupe ride built with a 6.6L V12 twin-turbocharged 8-speed transmission. 
The Rolls Royce Wraith is also another one of Dwayne Johnson cars, it has a price of $300,000
Plymouth Prowler-$43,000
The Plymouth Prowler car is powered by a 4-speed automatic transmission with a V6 engine which is capable of moving at a maximum speed of 115 mph. It can accelerate from 0-60 mph in 7.1 seconds. 
Chevy Chevelle 1971-$72,900
Dwayne Johnson also owns the luxury ride along with his fellow actor Vin Diesel. Built with a V6 engine capable of producing a power output of 155hp.
It is capable of moving at a top speed of 162 mph and accelerates from 0-60mph in 6.1 seconds.
Cadillac Escalade- $76,195
The luxury SUV is also among the collection of the Hollywood star Dwayne Johnson. It comes with a Cool-looking digital cockpit interface along with a large rear cargo space and with fascinating in-cabin storage. 
Ford F-150-$56,190
For someone like the rock, you can expect him to acquire the gigantic ride to suit his nature. Designed with a 2.7L twin-turbocharged V6 engine, The F50 is capable of producing a power of 325hp and is one of the cars he usually drives around with. 
Dwayne Johnson Houses
Dwayne Johnson reportedly owns a $27.8 million mansion situated in Beverly Park, Los Angeles' most exclusive neighborhood which also houses other famous Hollywood stars. 
He previously owned a $5 million mansion located at Hidden Hills in California which he later sold in 2012.
Thanks for reading about Dwayne Johnson cars and houses , leave your reply in the comments below.
Source: Glusea
Content on this website is protected by DMCA.  Dont waste your time copying because you would eventually remove it.