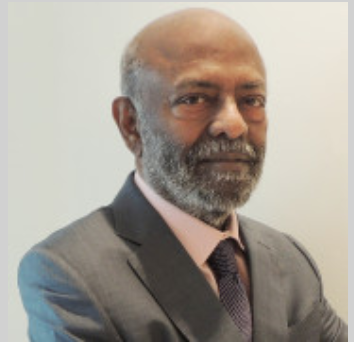 Shiv Nadar net worth 2021: We bring you exciting facts about the life, career, and net worth of one of India's top billionaires. 
Shiv Nadar, who is fondly called magus (meaning "wizard" in Persian language) is an Indian billionaire and also the founder of HCL Technologies. HCL is an Information Technology hardware company that has been transformed and restructured by Shiv Nadar for many years and has recorded immense success and progress over the years. He is also the founder of Shiv Nadar Foundation which aims at enhancing the level of education in India. 
Shiv Nadar is a recipient of Padma Bhushan award by the Indian Government. 
Shiv Nadar Net Worth
Shiv Nadar net worth is $26 billion. He is one of the top richest men in India. He is the founder and chairman Emeritus of HCL Technologies Limited and the Shiv Nadar Foundation. Nadar founded HCL in the mid-1970s and transformed the IT hardware company into an IT Enterprise over the next three decades by constantly reinventing his company's focus.
Shiv Nadar Profile
Net worth: $25.3 billion
Full Name: Shiv Nadar
Date of Birth: July 14, 1945
Place of Birth: Moolaipozhi, Thoothukudi, Tamil Nadu, India
Nationality: Indian
Occupation: Founder of HCL Technologies, Founder of SSN College of Engineering, Founder of Shiv Nadar University.
Marital Status: Married
Background
Shiv Nadar was born Sivasubramaniya Nadar (father), and Vamasundari Devi (mother) on July 14, 1945 in Moolaipozhi, Thoothukudi, Tamil Nadu, India. He got his Secondary education at Town Higher Secondary school, Kumbakonam before moving to Elango Corporation Higher Secondary School in Madurai. He has a degree in Electrical and Electronics Engineering which he obtained from PSG College of Technology, Coimbatore. 
Career
Shiv Nadar's career began at Cooper Engineering Ltd. In Pune, 1967. He later resigned to start his own company in partnership with some friends and colleagues. Some of his partners were Arjun Malhotra (Chairman of Headstrong), Yogesh Vaidya, Mahendra Pratrap, Ajai Chowdrhry (Former chairman, HCL) and DS Puri. The company is called Microcomp, which focuses on the sales of Tele digital calculators in the market of India. 
In 1976, Nadar-owned HCL was founded. The company later opened East Computers in Singapore where it majored in the sales of IT hardware in the international market. Without retaining any management control, Shiv Nadar still holds the largest shares in the company. 
Read Richest people in the world
Shiv Nadar later stepped down as the Chairman of HCL Technologies, for his daughter Roshni Nadar, who took over as the new Chair person of HCL Technologies in 2020. By this appointment, Roshni became the first woman to lead a listed Indian IT Company as a Chairperson. Later in 2021,precisely on the 19th of July, Nadar also Stepped down as the Managing Director of HCL Technologies and was taken over by CVijay Kumar who was appointed the new Managing Director of HCL Technologies for 5 years, by the board of the company.
Philanthropy
Shiv Nadar like most of his contemporaries, loves to give back to humanity through certain humanitarian movements. One way he did this was by improving the level of education in India through the establishment of SSN College Of Engineering in Chennai, Tamil Nadu. This college was established in his father's name, Sivasubramaniya Nadar. Nadar was actively involved in college's activities by donating HCL shares worth Rs. 1 million to the college. 
Shiv Nadar, in 2006 announced that the college will promote research apart from making sure of the fact that the college students are beneficiaries of foreign universities tie-up. He also joined the executive board of Indian School OF Business in 2005. Shiv Nadar, through his SSN Trust, announced that two Vidyagyan Schools in UP were setup for students in the rural areas where free scholarships will be given to 300 students from 50 districts of Uttar Predesh. He served as chairman of the board of governors, Indian Institute of Technology Kharagpur (IIT Kharagpur or IIT-KGP), a technical institute until 2014
Awards
For his immense contribution to the development of Indian education and Healthcare facilities, Shiv Nadar surely deserved an award. Below are a list of his awards,
Shiv Nadar was presented with an honorary doctorate degree by Madras University in 2007. He was also recognized as the E&Y Entrepreneur of the year.
In 2011 he was counted amongst Forbes' 48 Heroes of Philanthropy in Asia Pacific
According to Indian Today magazine, Shiv Nadar ranked number 16 on the list of 50 most powerful people in India as of 2017.
He was also presented with the title Padma Bhushan by the Indian Government in 2008.
Personal Life
Shiv Nadar is married to his lovely wife who bore him a daughter by name Roshni Nadar, who is the current chairman of HCL Technologies. 
Shiv Nadar Net Worth Summary
What is Shiv Nadar business?
Nadar founded HCL in the mid-1970s and transformed the IT hardware company into an IT enterprise over the next three decades by constantly reinventing his company's focus.
Is Shiv Nadar University a good college?

the very good quality of teaching is very good and the faculty at shiv Nadar are are PhD graduated from top iits in india. the curriculum at shiv Nadar is updated and very different .
Recommended Reads
Jennifer Lawrence Net worth 2021 Forbes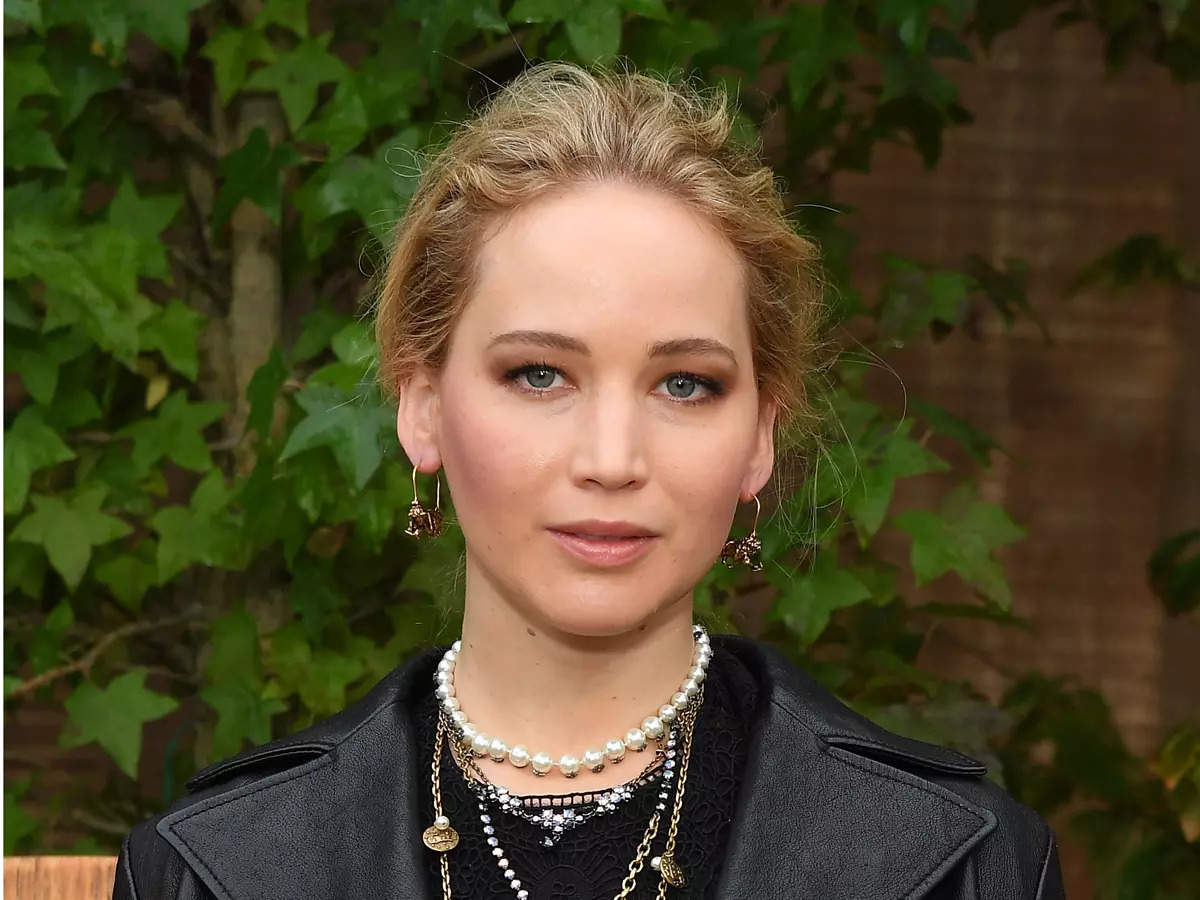 Read Jennifer Lawrence Net worth here
Jennifer Shrader Lawrence popularly is an American actress who hails from Indian Hills, Kentucky in USA . She has been ranked the highest paid actress twice in 2015 and 2016 consecutively , with her films grossing over $6 billion globally to date. She was listed in Time's 100 most influential people in the world list in 2013 and in the Forbes Celebrity 100 list from 2013 to 2016.
Jennifer Lawrence is famous for her roles in the films 'Winters Bone', 'The Hunger Games' and 'X-Men: First Class'. In the X-men series, she portrayed the character "Mystique", a role she played extremely well and also propelled her to prominence.
We will be taking a look at some of Jennifer Lawrence' career highlights, achievements, net worth and early life.
Profile
Net worth: $130 million
Full Name: Jennifer Shrader Lawrence
Date of Birth: August 15,1990
Nationality: American
Source of Wealth: Acting
Early Life
Jennifer Shrader Lawrence is the third and youngest child born to her parents on August 15, 1990 in Indian Hills, Kentucky. She was raised by her parents Gary, a construction company owner, and Karen (née Koch), a summer camp manager.
She attended the Kammerer Middle School where she had to battle with low self esteem as a result of hyperactivity (a health problem she was experiencing).
According to her, she overcame her anxieties after performing on stage during her school days and that alone gave her feel accomplishment and also boosted her self confidence. Some of her extra curricular activities included softball, basketball, cheerleading, and field hockey, series of sports she played on a boys' team that was handled by her father Gary.
Lawrence had her first acting role at the age of 9. For the next few years, she continued to take parts in church plays and school musicals.
Lawrence was fourteen and on a family vacation in New York City when she was discovered on the street by a talent scout, who made arrangements for her to audition for talent agents.
Career
After making steady progress jn acting, Jennifer Lawrence made her film debut in 2006 where she was cast in the television show "Company Town". In subsequent years, she was cast in the movie "Winter's Bone" and she performed exceptionally well which lead to her being nominated for an Oscar award for Best Actress.
After her breakthrough , she was given more challenging roles in films like "Like Crazy", "The Beaver" and "X-Men: First Class". Her performance in X-Men was outstanding, so much so that she continued to play the role of Mystique for the rest of the franchise. She later portrayed the character Katniss Everdeen in the movie "The Hunger Games" and was also a massive hit at the box office.
She received awards for her exceptional acting skills and the way she played her role in "X-Men" and "The Hunger Games", which led to her being featured in other films such as "Silver Linings Playbook" and "American Hustle". Her performance in "American Hustle" earned her many awards in the supporting actress category, including a nomination at the Oscars
With her performance in "Joy" in 2015, she was very popular as an actress. Lawrence received an Oscar nomination for this and has been named the youngest female artist to ever receive multiple Academy Awards nominations. From 2017 to 2018 Lawrence starred in a rousing performance in the film "Mother". She also played the role of a spy in "Red Sparrow," which also became a popular film around the world.
With her five star performances in various blockbuster movies, Jennifer Williams was named the "ideal screen actress" by Todd McCarthy of The Hollywood Reporter who believed that she was and embodiment of the Everdeen of the novel, adding that she "anchors (the film) with impressive gravity and presence".
With a global revenue of more than $690 million, The Hunger Games ranked as a top grossing movie starring a female lead, thereby making Jennifer Lawrence the highest-grossing action heroine in history. The success of the film cemented her place her a worldwide star.
Career Highlights
Some of the best highlights of Jennifer Lawrence career are presented below;
X-Men First Class
The Hunger Games
Winter's Bone
Joy
Golden Globes (Best Performance, 2016) – Won
Mother!
American Hustle
Red Sparrow
Dark Phoenix
Jennifer Lawrence Quotes
"I think that people are built the way that they're built. There's that Kate Moss quote that's like 'Nothing tastes as good as skinny feels' and I can name a lot of things that taste better than skinny feels: bread, potatoes … a Philly cheesesteak and fries." – Jennifer Lawrence
"I remember during Oscar season, the thing I hated most was being talked to differently; people treat you differently. And then I suddenly understood why celebrities can be so weird; it's hard to act normal when no-one treats you normally." – Jennifer Lawrence
"As soon as somebody farts around me, I think it's hilarious. This is something my brothers did that now the boys at work are obsessed with. You cup it, and then you throw it in someone's face and say, 'Take a bite out of that cheeseburger!" – Jennifer Lawrence
"Be strong. Don't be a follower, and always do the right thing. If you have a choice between the right thing and the wrong thing, the right way is always the less stressful." – Jennifer Lawrence
Achievements
Jennifer Lawrence won the Golden Globe and BAFTA Award for Best Supporting Actress, and received her third Screen Actors Guild Award and Academy Award nominations, her first in the supporting category. This made her the youngest actor to accrue three Oscar nominations.
Personal Life
Lawrence is an outspoken feminist and an advocate for Planned Parenthood. In 2015, she established the Jennifer Lawrence Foundation, which advocates for the Boys & Girls Clubs of America and the Special Olympics. She formed the production company Excellent Cadaver in 2018.
Controversies
There have been several controversies surrounding the Hollywood star. In 2014, She was one of the victims of the celebrity nude photo leak, in which various self-photographed nude pictures of her were leaked online. The actress accentuated that the photos were never intended to go public, calling the hack a "sex crime" and a "sexual violation".
Net worth
Currently Jennifer Lawrence Net worth is estimated to be $130 million making her one of the richest young actresses in Hollywood.
Thanks for reading Jennifer Lawrence Net worth here.
Source: Glusea
Content on this website is protected by DMCA.  Dont waste your time copying because you would eventually remove it.