Inspiring Story of Sheila Hollins, Baroness Hollins Daughter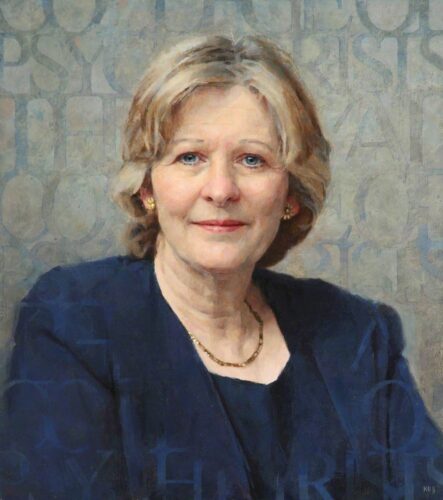 Sheila Clare Hollins, Baroness Hollins,  is a professor of the psychiatry of learning disability at St George's, University of London, and was created a crossbench life peer in the House of Lords on 15 November 2010 taking the title Baroness Hollins, of Wimbledon in the London Borough of Merton and of Grenoside in the County of South Yorkshire.
She was President of the Royal College of Psychiatrists from 2005 to 2008, succeeded by Dinesh Bhugra.From 2012 to 2013 she was president of the British Medical Association and was formerly chair of the BMA Board of Science.
 In 2014 Pope Francis appointed her a member of the newly created Pontifical Commission for the Protection of Minors. The Baroness is also a member of the Scientific Advisory Board of the Centre for Child Protection and is President of the Royal Medical Benevolent Fund.
Summary
Husband
Hollins is married to Martin, the couple have two children
Children
She is the mother of Abigail Witchalls, who was stabbed and left paralysed in 2005, and has a son, Nigel. She is a Roman Catholic.
Abigail Witchalls
Abigail was walking her 21-month son Joseph in his pushchair along a country lane from nursery to their home in Little Bookham, Surrey, when a maniac pounced and stabbed her in the neck in April 2005. Ten weeks pregnant, the young mum was left for dead.
Once in hospital doctors discovered her spinal chord was severed. Her injuries were so severe she was read her last rites and it was feared her unborn baby might not survive.
But the devout Roman Catholic defied medical opinion and fought back.
During the seven weeks in intensive care she began to write poetry by blinking out each letter to her father at her bedside.
Among them was one stating that despite her injuries her "spirit sings" – encouraging her family of her determination to survive.
Still paralysed from the neck down but able to breathe on her own, speak and move her right arm slightly, Abigail was discharged from the Royal