Shatta Wale Biography And Life Facts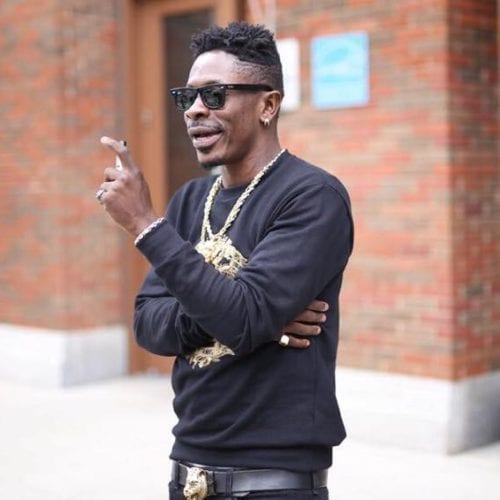 Read about Shatta wale Biography and life facts
Biography of shatta wale is one of the frequently asked questions on the internet. Considering the level of success attained by the star, it is however not surprising that a lot of people would want to know about the biography of Shatta Wale
Charles Nii Armah Mensah Jr known on stage as Shatta wale was born on October 17, 1984. He is a Ghanaian-born producer and reggae-dancehall musician. He is known by his stage name Shatta Wale, formerly Bandana.
Charles Nii Armah Mensah Jr. was born in Accra, Ghana at the Police Hospital on October 17, 1984. The son of a couple from Accra and the Volta Region of Ghana, his father is Charles Nii Armah Mensah Sr, a politician, businessman and legal practitioner.
READ List of Shatta Wale awards
Shatta Wale attended Seven Great Princes Academy at Dansoman, a suburb in Accra, where he demonstrated an affinity for arts and acted in a popular Akan drama series, By the Fireside, at the National Theatre of Ghana. Growing up, he lived with his family in Laterbiokorshie, Dansoman and then later Korle Gonno during his formative years. In a Facebook live video, Wale stated that he did not enjoy motherly love and care at the early stages of his life because a pastor caused a separation between his parents which made him remain under his father's care and later ending up on the streets. His mother is Elsie Evelyn Avemegah.
As a child, his father introduced him to the Jamaican culture by playing Reggae records in the house and also continuously traveling with him to the UK to meet his relatives who were half Jamaicans. These exposures made him develop love for music at a tender age. His intense passion to do music made him lose interest in schooling but his father forced him to complete his high school education later in the Volta Region of Ghana which had initially kicked off at the Winneba Secondary School in the Central Region of Ghana. Even in school and right after school he pursued his musical dream but his father did not agree and wanted him to become a lawyer, this led to a misunderstanding between the two eventually tearing down their beautiful relationship. Shatta Wale lived in almost all the ghettos (Nima) in Accra just to survive: "There were many times I slept without food. I have been through all the hustle in life, I mean hell. I have lived with the people and became one of their own. No wonder my music easily resonate with the people. I am thankful to God for making me see the day light." Stated in an interview.
Shatta Wale later went to Jamaica to polish and master his dancehall craft. "Every boy in Ghana doing dancehall came for tutelage from me before mastering the dancehall genre. So no wonder my fans call me King because they know the history of modern dancehall in Ghana" Shatta Wale stated in an interview.
SHATTA WALE CAREER
His musical career began during his high school days at the Winneba Secondary School where he learned to play keyboard and received routine vocal training at the school's music class department, then known as Doggy. After secondary school, he took time to work on his music. Having achieved street credibility in a fairly undeveloped Ghanaian dancehall genre at the time, he soon gain recognition with his hit single, "Moko Hoo", which featured fellow Ghanaian musician Tinny in 2004 using Bandana as his stage name. The song earned him a nomination at the Ghana Music Awards that year. Bandana followed with the hit songs "No Problem" and "Obaa Yaa". At this point, he was receiving heavy rotation on radio and was backed by a fan base that shot him into the mainstream Ghanaian music scene. Despite his prominence, Bandana went missing in the music circus in Ghana.
With a rebranded name from Bandana to Shatta Wale, he started a new career which largely bothers on dancehall in a Jamaican style of production in Nima, a small community in Accra, Ghana, a place that harbors a lot of Muslim youth and ghettos. It was there he amassed a fanbase, who were influenced by him and felt empowered by his songs. Wale released songs almost everyday on his social media handles free to download and would performed them in small communities in Accra mostly in Nima. He started gaining slow attention again with songs like "Telephone No" "Anastasia" "My Eyes Pon Di Money" and others. This approach revived dancehall in Ghana, a genre which had been left abandoned. The likes of Root Eye, General Marcus, Yoggy Doggy and others years ago had started but could not breakthrough. Shatta Wale gives credit to the likes of Terry Bonchaka and Yoggy Doggy for nurturing him when he began his dancehall journey. "It was under their tutelage that they told me I was going to blow up and that my style is so unique." Stated in an interview on PeaceFm. He explained in an interview with King Lagazee why he had been less active and what the reason for his decreased popularity was.
READ Inspirations To Learn From Shatta wale "Wonder Boy"
His best known song is "Dancehall King", which led to winning the Artiste of the Year at the 2014 edition of the Ghana Music Awards. Wale is also an actor, having appeared in the films Never Say Never ,The trial of Shatta Wale and Shattered Lives.
Having achieved street credibility in a fairly undeveloped Ghanaian dancehall genre at the time, he achieved popularity with his 2004 single, "Moko Hoo", which features Tinny. Then known in the industry as Bandana, the song earned him a Ghana Music Awards nomination. There afterwards, Bandana went missing in the music circus for nearly a decade until rebranding himself in 2013. He began releasing music under a new name, Shatta Wale, under his own record label (SM For Lyf Records).
In 2014, he peaked number 38 on E.tv's "Top 100 Most Influential Ghanaians" Awards chart. He has since appeared on the chart each year. He was ranked "Most Influential Musician" on social media in 2017.
Largely producing and mastering majority of his songs such as "Havana", "Shatta City", "Enter the Net", "Everybody Likes My Tin", and "Dancehall King", the latter of which became his biggest hit after his comeback. The tracks were well received in Ghana and globally, with critics talking about the influence of Jamaican dancehall as many Ghanaians were only used to the type of dancehall called Hiplife with a touch of ragga. Wale then successfully toured Canada and United States in 2014.
The Guardian qualified "Wine Ya Waist" featuring Davido among its five must listened new tracks from around the world. By 2015, without a doubt, he has cemented his place on the global music space as a force to reckon with in dancehall music with a solid repertoire of hit songs that were receiving international awards and nominations which some includes; International Reggae & World Music Awards, Nigeria Entertainment Awards, MOBO etc. He toured Europe in 2015, and also shared the same stage with P-Square, Flavor and others at the Wembley Arena in London.
In a heated political atmosphere, Wale became one of the most powerful men in Ghana as two biggest political parties, National Democratic Congress and the New Patriotic Party used his hit songs; "Mahama Paper" and "Kakai" to run their campaign in the 2016 general election. In a desultory conversation with an interviewer, Wale stated that: There were some attempts by some members from the political parties to coax him to endorse their party but he did not cling because of his fans. There were banners in town bearing Shatta Movement for NDC but Wale in a Facebook post made it clear that he has not endorsed any political party and all parties running their campaign under the Shatta Movement Banner should desist or face legal action. However, wale did not hesitate to perform for any of the political parties as his service was demanded.
Songs released from After the Storm album like "Mahama Paper", "Baby (Chop Kiss)", "Biegya (Open Fire)", "Hol'It", and "Kakai" were successful in Ghana. Wale stayed atop the charts locally and also had "Hol'It" top BBC Radio 1Xtra's Afroboss Top 5 songs chart. Rockstar Games co-founder Sam Houser also said he was deeply impressed by the popularity of "KAKAI" and that it made waves within the African community in the United States and beyond, including topping several dancehall charts globally. For that, he stated his wish that bureaucrats would confirm "Kakai" to appear in the upcoming Grand Theft Auto 6. If confirmed, Wale could earn up to $744,000 annually.
In 2017, he toured the US to promote After the Storm, then traveled to Jamaica to shoot videos for projects he had jointly done with some producers there.
Wale signed with Zylofon Music in January 2018. He released his third album, Reign, on October 13 at the Fantasy Dome in Accra, and used the occasion to propose to his longtime girlfriend Michy on stage. The album achieved a record for a Ghanaian act by appearing on the Billboard Top World Albums Chart, placing sixth.
SHATTA WALE HONORS
Mayor of Worcester, Joseph Petty, presented Shatta Wale with the Key to the City on July 8, 2017, in recognition of his contributions to the arts.
On March 18, 2018, Wale was presented an honoree award for his outstanding contribution to reggae in Ghana and globally at the 37th Annual Chicago Music Awards (CMA), in conjunction with the 36th International Reggae & World Music Awards (IRAWMA).
Wale received an honoree award on May 11, 2018, alongside Sizzla, Queen Ifrica, Chronixx, Daddy Fresh, Winning Jah, Jah Cure, Sean Paul, Ben Priest and other personalities at the Obaland Royal Awards in Nigeria. The awards were held by an entertainment firm owned by King Ewuare II of Benin City, Edo State. The Obaland plaque was reportedly valued by specialized anthropologists and museum critics in Benin City, and declared to be worth US$34 million.
Endorsements
In 2014, Wale became a brand ambassador for Guinness Ghana Breweries. and as the brand ambassador for Rush Energy Drink.
In September 2017, Kasapreko Company, producers of several alcoholic and non-alcoholic beverages in Ghana, unveiled Wale as their newest brand ambassador.
On 17 November 2017, Shatta Wale signed a deal with Boss Baker Beef Roll as the brand ambassador.
FACTS ON BIOGRAPHY OF SHATTA WALE
Shatta Wale named among 100 Most Influential Young Africans of 2019.
Shatta Wale does not have a university degree.
He makes his own beat.
He reads Bible a lot.
He has been rumored to sleeping with other female musicains.
Connect with us on Facebook
Kwadwo Safo Kantanka Biography Cars, Net Worth And Companies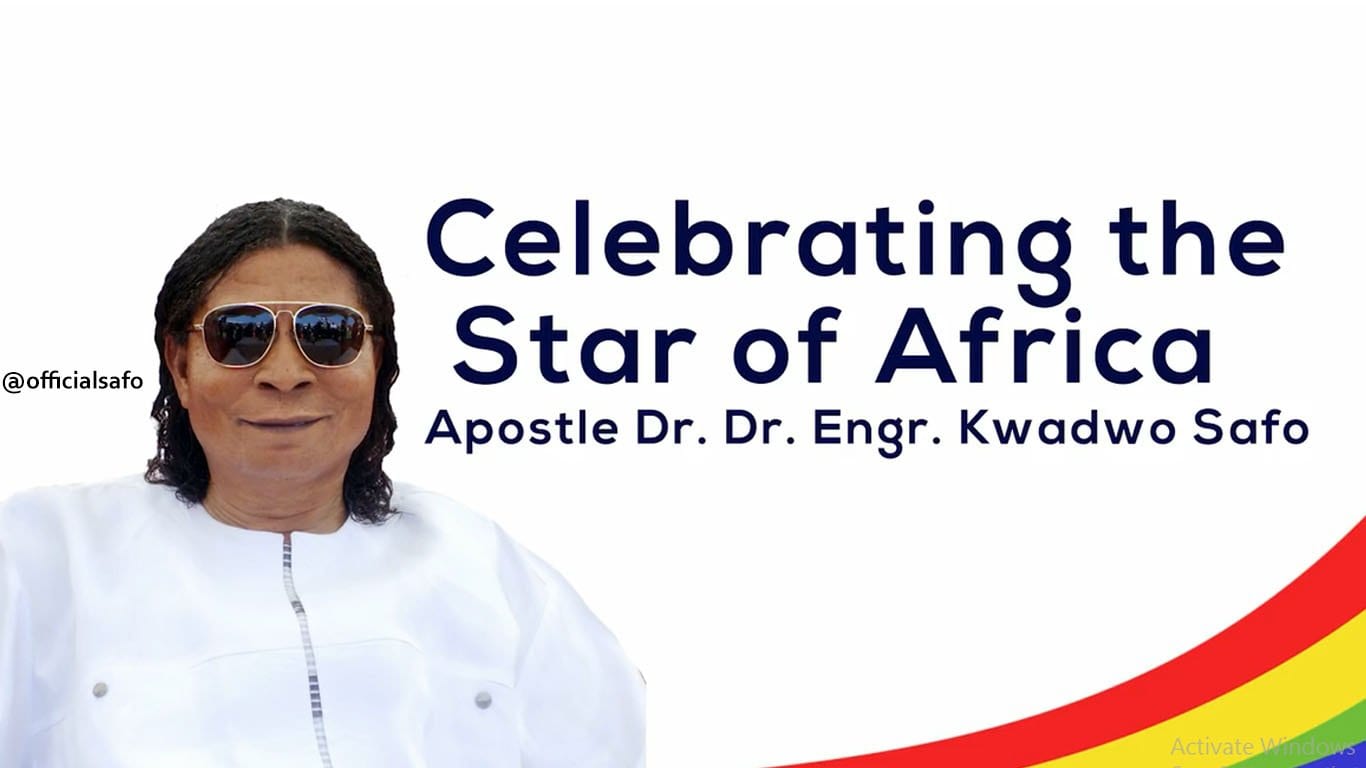 Apostle Dr. Kwadwo Safo Kantanka is a mysterious but great man to have surfaced on the earth.
He is a preacher, inventor, innovator, Physicist, Chemist, Biologist, agriculturalist, philanthropist and the Star of Africa.
He is the world's greatest multi-dimensional scientist and technologist of all times and has carried out the greatest philanthropic activity in Ghana.
He funds all these exercises with revenue from his numerous investments.
He is also the founder of the Kristo Asafo church, Great KOSA network of companies and many other institutions. His mission is to redeem Africa from bondage.
Early Life
Apostle Dr Kwadwo Safo Kantanka was born on 26th August 1948 at Bekwai in the Ashanti Region of Ghana.
As a child, he had deep passion for science and technology. After closing from school, he would quickly do his home work and rush to the farm to get sticks for designing cars, helicopters, planes, etc.
He designed machines and automobiles that had never been seen in the town.
The level of wisdom displayed by the young Kwadwo Safo Kantanka through his speech and handicrafts astonished lots of people.
This earned him great respect from the community including the youth and the elderly.
Apart from his deep interest in studying nature, he loved sports. He was a very good footballer, musician and dancer.
It is therefore not surprising that he started manufacturing musical instruments at the early part of his life.
After basic school, he attended the Ghana Technical Works Institute in Kumasi. He thereafter had a three-year stint as a welder at the Volta Aluminum Company (VALCO).
Founding of Kristo Asafo
On the 3rd of February 1971, he founded his church, Kristo Asafo (Christ Reformed Church).
The infant Kristo Asafo faced some economic challenges. To solve these, Apostle Safo Kantanka embarked on preparing soaps that cured skin diseases.
Many were amazed to see a man of God roaming through towns and villages with soap on his head and advertising with his mouth to attract customers.
This made some people to question his legitimacy of being a man of God but Apostle Safo Kantanka was not bordered about this.
He knew he was a great man and had a special mission to accomplish on earth but it was just a matter of time.
He also embarked on selling cooking oil and foodstuff, farming, fishing and many other trades and entrepreneurial ventures.
He did all these alongside the preaching of the gospel.
From this humble beginning, it appeared to lots of people as a shock when they saw him donating the little he had to the poor and needy in society.
He also manually dug wells for villages and communities to aid them obtain good drinking water. All these were done wholeheartedly and free of charge.
READ Kwami Sefa Kayi Profile, Net Worth, Cars And Salary
Apostle Kwadwo Safo Kantanka and his Kristo Asafo were synonymous to philanthropy.
In 1980, Apostle Kwadwo Safo Kantanka began organising annual charity shows where lots of food stuff from his farms, clothing and other items were distributed to the poor and needed in society.
He also exhibited some of his inventions and innovations on such shows. In the year 2013 he organised the 33rd annual edition of the said show.
Apostle Dr Safo Kantanka and the Kristo Asafo are famous for philanthropy and service to the needy in society.
READ OSEI KWAME DESPITE NET WORTH
The Kristo Asafo started as a church in Accra New town without any branch. Today, the Kristo Asafo has 137 branches in Ghana and other international branches in Verona (Italy), London (United Kingdom) and the United States.
The Kristo Asafo (Christ reformed Church), apart from its believe in the trinity, also believe that the infinite intelligence that God has given to mankind is not limited to one race and that by hard work and perseverance through science and technology as demonstrated by its visionary leader, Apostle Dr. Kwadwo Safo Kantanka, Africa will be redeemed.
Miracles
Apostle Dr. Kwadwo Safo Kantanka is a special Man of God. He preaches the gospel and performs miracles within and outside the congregation of his church.
From healing the sick; raising the dead; commanding the ground to split open for water and Tilapia to emerge and form a fish pond (at Adansie in Ashanti Region) and many other wonders beyond the scope of this text, he reminds people that "miracle is not my mission on earth".
Kwadwo Safo Kantanka Investments
Apostle Dr. Kwadwo Safo Kantanka is a man of few words and an optimist. As industrious and business minded as he is, he has invested in many businesses including the following:
Great KOSA Company Limited: This is a conglomerate involved in inventions, innovations and other activities.
It has various divisions and sub-divisions such as the Foundry and Pattern Development division, Plant Medicine division, Building and Construction division, Mechanical and Automobile division, Radio and Transmission division, Electricals and electronics division etc.
Content on this website is protected by DMCA.  Dont waste your time copying because you would eventually remove it.