Seth MacFarlane Net worth 2023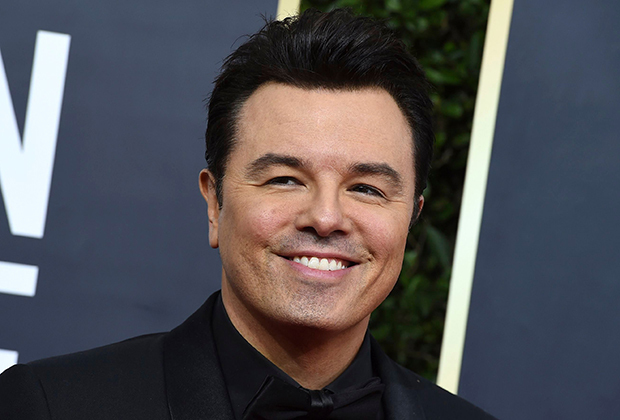 Seth MacFarlane net worth 2023: Seth Woodbury MacFarlane is an American comedian, screenwriter, singer, producer and director. He is the creator of the popular animated series Family Guy, The Orville, American Dad and The Cleveland Show. He has also written and directed as well as starred in several movies like Ted 1 and Ted 2, A Million ways to die in the West etc. MacFarlane has received several honors awards and recognitions for his work in the movie industry including twenty-three nominations for the Primetime Emmy Awards for his work on Family Guy. Continue reading to get more fascinating information about his life, career and Seth MacFarlane net worth . 
Seth MacFarlane net worth Profile
Net worth: $300 million
Full Name: Seth Woodbury MacFarlane
Date of Birth: October 26,1973
Nationality: American
Occupation: Screenwriter, Voice actor, Singer, Producer and director
Marital Status: Single
Years Active: 1991-present
Early Life
Seth MacFarlane was born to Ronald Milton MacFarlane and Ann Perry on October 26,1973 in Connecticut. His father worked as a school teacher while his mother was an admission officer. He has a sister who is also a voice actress by name Rachel Ann MacFarlane.
MacFarlane attended Kent School which he graduated from in 1991 before proceeding to Rhode Island School of Design where he studied animation and filming and later graduated with a degree in fine arts.
Career
During his final year at Rhode Island School of Design, Seth MacFarlane created a film with the titled The Life of Larry which impressed Hanna-Barbera who later employed him to work as an animator and writer for several TV series such as Cow and Chicken, Larry & Steve, Johnny Bravo, Dexter's Laboratory.
While working with Hanna-Barbera, MacFarlane worked on several TV series on Cartoon Network where he was assigned to the roles of storyboard artist and writer. He later worked with Walt Disney Television Animation, Nelvana Limited as a freelancer before he subsequently produced the sequel to The Life of Larry titled Larry & Steve.
MacFarlane rose to prominence when he created the series Family Guy. At the time he pitched the Family Guy TV series, MacFarlane was just 24 years old, making him the youngest executive producer to ever pitch a TV series at that age. The TV series was later bought by Fox Broadcasting Company in 1998.
Read Greg Abott net worth
So far MacFarlane is one of the most successful animators in history.
Legal Case
On October 3,2007, a lawsuit was filed against Family Guy by Bourne Co. Music Publishers due to copyright infringement. The suit listed other notable companies like 20th Century Fox, Walter Murphy, Fox Broadcasting Co., Cartoon Network, and Film Corp. The suit sought to end program's distribution and asked for unspecified damages.
Famous MacFarlane Quotes
"There were two things that became apparent, pretty quickly into the process. One was that the muscles didn't take as much reconditioning as I thought they would. It was more like voice acting than I thought it would be. You're using your whole body, and some things are different, but when you are doing a character, even in the booth, nobody is watching, but my face will do different things when I do different characters." – Seth MacFarlane
"I always thought it would be funny to have the Parents Television Council write an episode of 'Family Guy' and give them full creative control. Then see how good the episode is. That's something we've actually discussed in the writers' room. We haven't proposed it yet, but if somebody from the PTC reads this, it might be worth discussing." – Seth MacFarlane
"I do not believe in God. I'm an atheist. I consider myself a critical thinker, and it fascinates me that in the 21st century, most people still believe in, as George Carlin puts it, 'the invisible man living in the sky'" – Seth MacFarlane
Seth MacFarlane net worth
Seth MacFarlane net worth 2023 is $300 million, a wealth he has acquired from his numerous workers over the years. 
Read Richest Actors in the world
Richest Journalist in the world