Scrum Master Certification Cost In 2022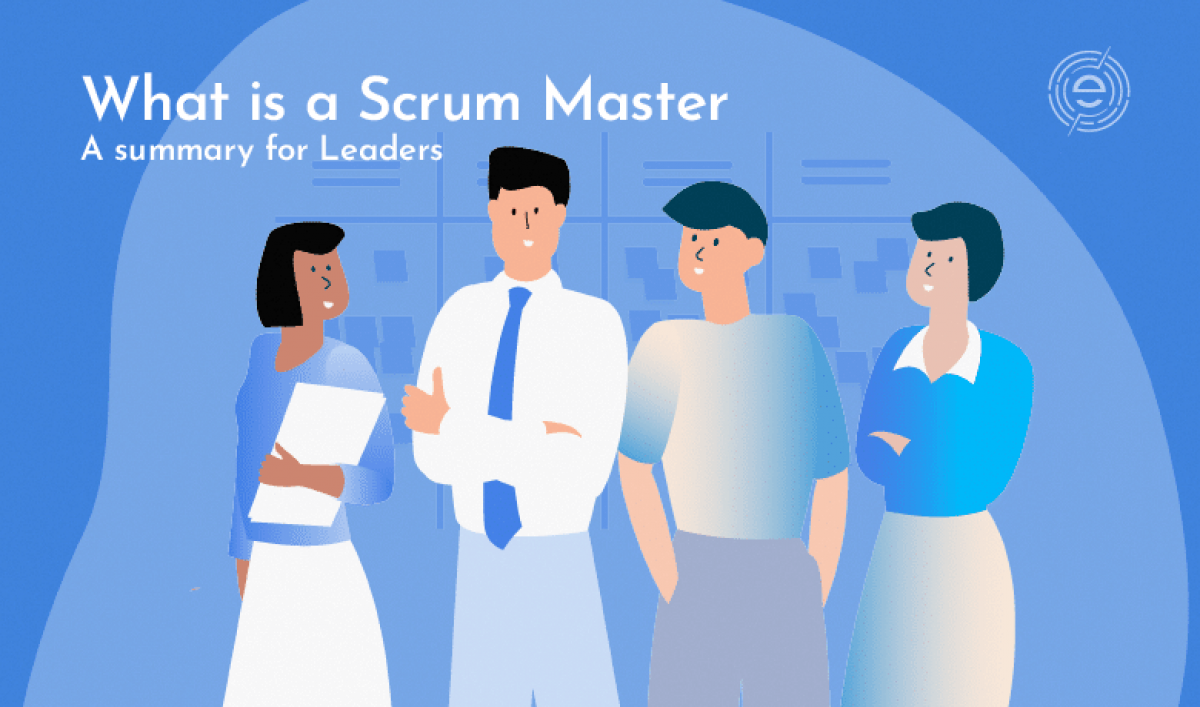 If you want to acquire the scrum master certification cost and wish to pursue this course to expand your proficiency and skills, then you are at the right place. Scrum is an agile project management system that is commonly used in software development. To effectively manage their agile teams, professionals must have solid Scrum capabilities. Professionals can expand their knowledge of the Scrum Framework by taking one of our Scrum certification courses. Individuals with the knowledge and capacity to successfully deploy the Scrum framework in an organization can assist their employees be more empowered and overcome current organizational difficulties.
Scrum Certification can help you unlock the potential of your team, support your career and discover your dream job, boost your rank in the organization, and increase project pace by splitting it into easily manageable sprints.
Scrum Master professionals have seen an exponential increase in demand over the last few years on the employment market. Scrum Master was named one of the top ten most promising occupations in 2019 by LinkedIN. After two years, the demand for Scrum and Agile-related jobs has reached an all-time high.
Obtaining a certification to verify your abilities can assist you in reaching professional milestones as a Scrum Master. As a certified professional, you can improve your employability, advance your career, and make more money.
Scrum Master credentials are offered from a variety of reputable certifying organizations throughout the world. These credentials are recognised all around the world, and they provide you with the benefits that come with having such a prestigious accreditation.
You'll be able to: As a certified Scrum Master, you'll be able to:
Demonstrate your dedication to Scrum's continuous excellence and quality.
Demonstrate a thorough understanding of Scrum's ideals, concepts, and tools.
With confidence, advance your Scrum career.
Make an impression during interviews and take advantage of job advancement prospects.
Earn more than your non-certified counterparts who have more experience.
Become a member of the international Scrum and Agile community.
Connect with industry leaders and Scrum experts, and take the next step in your Scrum journey with each certification.
What Are The Different Types Of Scrum Master Certification And Their Cost?
Let's discuss in brief about the different types of scrum master certification courses and their cost:
Certified Scrum Master
This Certified ScrumMaster® (CSM) certification training course covers the Scrum framework for Agile Project Management and will prepare you to become a Certified ScrumMaster®. This is a two-day course that leads to a range of job prospects in a variety of industries. The 2-day Certified ScrumMaster (CSM) course costs roughly $1295 depending on where you acquire your training. The following expenses are covered by this fee:
A 2-day live instructor-led programme / 16-hour online instructor-led course
Certification during the first two years
There will be two chances to take the exam (within 90 days of attending the course)
The instructor in the class will give course materials.
Scrum Alliance community membership for two years
Professional Scrum Master Certification
This course is perfect for those who desire to manage more efficient and successful teams. This two-day training covers the Scrum framework's concepts and methods, as well as the advanced thinking underlying servant leadership and empiricism. Anyone who wants to demonstrate their foundational level of Scrum expertise can take the Professional Scrum MasterTM assessment.
Taking the course is optional if you believe you have a strong understanding of Scrum, understand the Scrum Guide, and know how to apply Scrum inside Scrum Teams. You can directly take the PSM I assessment for $150 each attempt.
However, if you opt for the 2-day training, the exam fee is included in the course fee, which ranges from $1299 to $1499 depending on the training provider. If you choose to take the training, you will have two chances to pass the exam, as compared to the one chance you will have if you attempt the exam without it.
Safe Scrum Master Certification
SAFe® is a framework for scaling agile across the company. The SAFe® Scrum Master credential verifies a person's ability to work as an effective Scrum Master in a SAFe context. You may master the roles of a Scrum Master in a SAFe® environment, discover how to successfully execute the Program Increment, and learn proven methodologies to being a servant leader and coach in order to establish high-performing Agile teams by attending the 2-day course. The certification costs around $1099, which includes the required training price.
Disciplined Agile Scrum Master
The DASM is a perfect certification for people who wish to be effective Scrum Masters, improve procedures, and drive results using the Disciplined Agile toolbox. It is offered by the world known PMI®. By successfully meeting goals and combining enterprise architecture, portfolio management, vendor management, and finance together, you can ensure business outcomes and build a reputation in your organization.
Through this blog, we hope you are able to gain deep in-sight about the scrum master certification cost and variou types of scrum courses.
Ques-1: Do the certification names have trademarks?
Ans-1: Yes
Ques-2: Is Knowledgehut mentioned in the third person?
Ans-2: Yes
Ques-3: Are sources cited wherever statistics are included?
Ans-2: Yes
Ques-4: Is there a clear flow of content across the blog?
Ans-4: Yes
Ques-5: Is there any introductory paragraph?
Ans-5: Yes
Ques-6: Is there a closing paragraph?
Ans-6: Yes
Ques-7: Are all headings in title case?
Ans-7: Yes
Ques-8: Are all the sentences grammatically correct?
Ans-8: Yes
Ques-9: Is all the information provided accurate?
Ans-9: Yes
Source: Glusea