Savings and Loans Companies in Ghana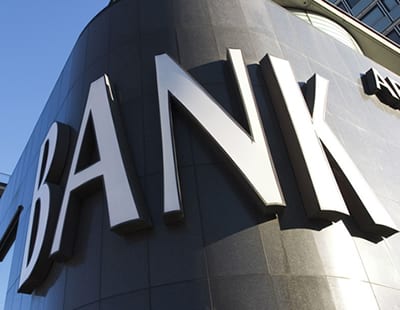 There are currently about 25 savings and loans companies in Ghana. Savings and loan companies provide a secure and flexible way to save money. If you are looking for a way to manage your income as a small business owner, a government worker seeking a loan or investing your money, your best bet could be a savings and loans company.
How many savings and loan companies are in Ghana?
There are 25 registered companies listed by bank of Ghana
Do savings and loans still exist?
Yes
Read Best Banks in Ghana
Savings and Loans Companies in Ghana
ABii National Savings and Loans Ltd
ABii National is a Savings and Loans Company founded in 2011 and licensed under the Non- Bank Financial Institutions Law, 2008, (Act 774) to provide financial services to the public.
As a financial institution supervised by Bank of Ghana, it is authorized to take deposits from the general public and institutions, give out loans and offer other financial services like any other bank. ABii National however undertakes clearing, direct foreign transfers and other forms of international trade through our partnering banks.
Adehyeman Savings and Loans Company Ltd.
Adehyeman Savings and Loans Company Ltd. (Adehyeman) was licensed by the Bank of Ghana on 11th January 2005 under the Non-Bank Financial Institutions Law (PNDCL 328) as a Non-Bank Financial Institution (NBFI). Consequently, the company has the legal and regulatory mandate to receive deposits and as well offer loan products.
Today, Adehyeman has 6 branches scattered all over Accra, Kumasi and Swedru maintaining a focus on individuals, groups, small and medium scale enterprises within our catchment zones.
Advans Ghana Savings and Loans Ltd.
As the Ghanaian economy evolves, Advans Ghana continues to update its products and services to meet customers' new financial requirements. The dynamism of the company has over the years attracted young and motivated employees. Today, there are more than 650 welcoming staff members ready to serve you in the 18 Advans Ghana offices.
Asa Savings and Loans Company Limited
Savings and Loans Companies in Ghana
Assurance Savings and Loans Ltd
Assurance Savings and Loans Company Ltd has been consistent in building a differentiating brand through its superior services and irresistible customer support. As a customer-centered institution, Assurance Savings and Loans cherishes the service of providing broad range of accessible financial solutions to its customers in a timely manner and at optimum convenience.
Best Point Savings and Loans Ltd
Best Point Savings and Loans Ltd (BPSL) is a wholly owned Ghanaian Company incorporated under the Companies Act 1963 (Act 179) on September 4th 2012. It was originally incorporated as Lucky Savings and Loans Limited but had the name changed on January 29th, 2013. It was issued with a Certificate to Commence Business on October 8th 2013.The sole business of BPSL is the provision of savings and loans services.
Bond Savings and Loans Ltd
As a Savings and Loans Company licensed and supervised by Bank of Ghana, it is an establishment authorized to collect deposits and give loans like any other bank. Bond specializes in delivering an array financing solutions that best serves the exact needs of the client.
Bayport Savings and Loans Plc
Bayport Savings and Loans Ghana opened for business in 2003. It was the second Bayport Savings and Loans operation.
Guided by an experienced board and a talented management team, Bayport Ghana has come to understand the needs and attitudes that drive the Ghanaian people's relationship with credit. As a result, it is one of the country's leading credit providers with a presence in each of the regional capitals.
Direct Savings and Loans Limited
Direct Savings and Loans Ltd is an indigenous second tier banking institution, licensed by the Bank of Ghana. Until 6th June, 2017, the company operated as Express Capital Microfinance Ltd which was incorporated on 19th June 2012, and in operation since July 2012. The Company's business is to provide banking services to micro, small and medium enterprises (MSMEs), traders and market women, salaried workers and the self-employed.
Equity Savings and Loans Ltd.
Equity Savings & Loans (ESL) is a limited liability company registered at the Registrar General's Department. They are licensed by the Bank of Ghana to operate as a Savings and Loans Company in Ghana. Equity is one of the strongest and fastest-growing companies in the Ghanaian financial industry.
Golden Link Savings & Loans Ltd
The company has a clientele base of over ten thousand persons living in Ghana who use the platform to collect their transmitted funds from the following Money Transfer Operators: Unity Group in the UK, the Netherlands, Germany, Ireland and the United States, Money Express (Senegal), and Western Union International.
The GOLDEN LINK currently operates from three locations in Ghana:
Tesano, Accra, (Head Office)
Circle, Accra, (Near the Overhead Bridge)
Adum, Kumasi (Next to GRA)
Golden Pride Savings and Loans Ltd
Golden Pride is a Savings and Loans institution licensed under the Non-Bank Financial Institutions Act 2008, Act 774 and Golden Pride Savings and Loans Limited (GPSL) is 100% owned by Ghana Mineworkers' Union (GMWU) of Trade Union Congress (TUC).
Izwe Savings and Loans Ltd.
Izwe is a financial solutions company primarily offering personal loans to the government and selected parastatal employees, secured lending products to individuals and SMEs, as well as fixed-term investments, savings and transactional accounts for both businesses and individuals.
Jins Savings and Loans Ltd.
Letshego Savings and Loans Plc
Multi Credit Savings & Loans Co.
Ltd.
Multi Credit Savings and Loans Ltd is a savings and loan banking entity fully licensed by the Bank of Ghana to accept deposits and grant loans and offer other credit facilities to customers.
The bank has been in operation since 1999, formerly trading as Garden City Savings and Loans Ltd.
They have 52 branches across the country still growing!
Opportunity International Savings and Loans Co. Ltd
Opportunity International Savings and Loans Limited, (Opportunity International) is a leading savings and loans institution in Ghana. Opportunity International is at the forefront of delivering transformational financial services to help transform the lives of clients. It was licensed by the Bank of Ghana in June 2004. Opportunity International Savings and Loans Limited is a subsidiary of Opportunity International – A global institution dedicated to helping clients transform out of poverty.
Pacific Savings & Loans Co. Ltd
PSL Company was established to provide an alternative low cost access of choice to the unbanked public that had hitherto lacked access and attention from the traditional banks. It is thus expected to mobilize idle or surplus funds and channel these funds to deficit holders to promote economic activities. PSL is thus to engage in the ordinary business of banking through the mobilization of deposits and investing these funds through its customers to support viable and profitable economic ventures and activities.
Pan – African Savings and Loans Company Limited
Pan-African is recognized for excellence as a leading Savings and Loans institution in Ghana.
Within the 11 years of operation, the Pan-African Savings and Loans Company Ltd has successfully delivered innovative products and services to the market and has won several awards, including: Best Microfinance Project/Institution of the year – 2011 (African Bankers' Award), Innovative use of Technology – 2011 (Hanson Wade Awards), Member of Ghana Club 100 (GC100) 2015 edition and Financial Inclusion in Africa 2016 for the Ecobank Microfinance Team.
Progress Savings and Loans Limited
The company has its head office at the Zion House, Shiashie Road, East Legon. Its first branch is located at the ground floor of the Zion house.
 services provided to clients include:
· Business Advisory Services
· Business Planning
· Financial Planning
· Stock Management and
· Cash Flow Forecasts
Savings and Loans Companies in Ghana
Services Integrity Savings and Loans Ltd.
Services Integrity Savings & Loans Ltd serves the public and business community with special focus on the Officers, Men and Civilian Employees of the Ghana Armed Forces (GAF) and their immediate families.
SIC Life Savings and Loans Ltd.
SIC Life S & L is a wholly owned subsidiary of SIC Life Company Limited, one of Ghana's leading Life Insurance Company. In the short to medium term, the strategic priority of the company is to become a highly profitable non-bank financial institution that is able to deliver sustainable returns to our shareholders by offering high quality and innovative products and services with competitive interest.
Savings and Loans Companies in Ghana
Sinapi Aba Savings and Loans Company Ltd
Sinapi Aba Savings and Loans is a new company born out of Sinapi Aba Trust. It is a Non-Banking Financial Institution licensed under the Non-Bank Financial institutions Act 2008(Act 774), authorized to carry on the business of Savings and Loans on the 28th of March, 2013 in Ghana. All loan and savings activities that were previously managed by the Trust are new under the care of the savings and loans company. Sinapi Aba Savings and Loans offer a variety of loan and savings products.
The Seed Funds Savings and Loans Ltd
Utrak Savings and Loans Ltd
After establishing a strong presence in the hire purchase industry, UTRAK financial services now UTRAK Savings and Loans Limited applied for a license from Bank of Ghana to operate a Financial company under financial institution (Non-Banking) Law (PNDC 328) of 1993. 
How to Make Money on Quora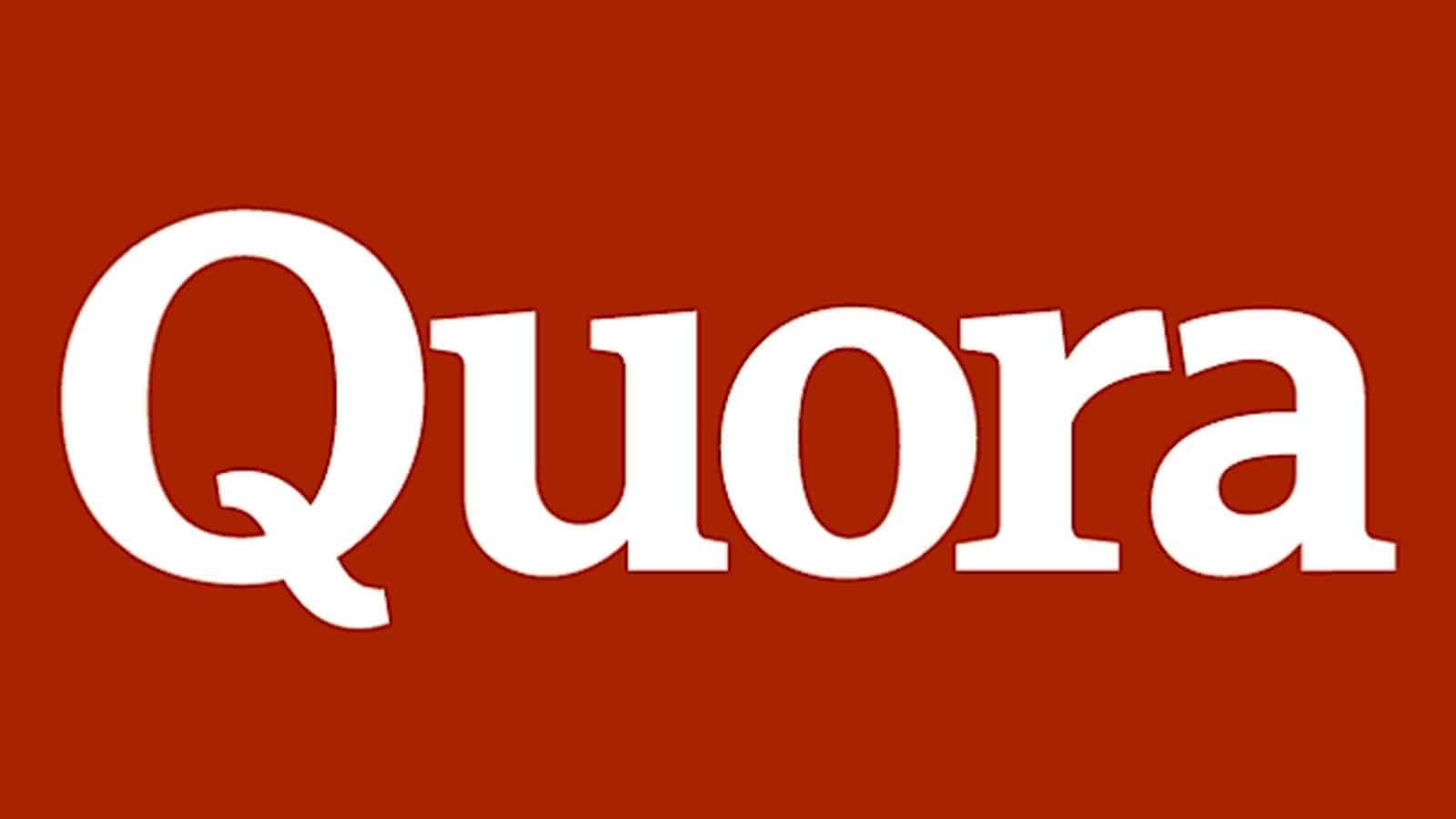 Learn how to make money by asking questions on quora
Did you know you can make money just by asking relevant questions or giving useful answers to questions online?
We are about to show you how.
What is Quora ?
Quora  is an American question-and-answer website where questions are asked, answered, followed, and edited by Internet users, either factually or in the form of opinions.
Today, the site gets almost 500 million views per month. this means the a great opportunity for anyone with an expertise in any field to make some real money.
There two main ways one can make money on the quora platform.
1 Quora's Partner Program
The Quora Partner program is an invite-only system that will pay you real money for asking questions on Quora. That's right- by just asking questions, you can potentially earn thousands of dollars every month. You don't have to provide answers either- users of Quora will happily provide answers to your questions-  you get paid based on the questions you ask. It sounds simple right? So how do you get an invite for this get-rich-quick scheme?
Unfortunately, Quora's partner program is invite-only. That means, you have to be asked by Quora themselves to participate. They usually only ask users of their site who have been active in the past.
The is no real statistics on how one can qualify for this program. However, spending more time on the platform by answering questions and asking relevant questions can work a trick.
You can also qualify by updating you bio, and filling your profile info.
You get paid for asking questions because, quora will place ads on the page where your questions appear. The more people see your questions, the more you get paid.
Why is the Quora Partner program invite-only? Good question. It's probably to help sustain the program. By allowing everyone to sign up to it, Quora's moderators will have a harder job at filtering through all the junk questions and the overall quality of Quora questions will slowly go down
how to make money on quora
2 Affiliate Marketing
We spoke about the Quora partner program which is an invite only program, now if you are on the Quora platform but you are not invited, how do you make money?
Well you can search for questions relating to particular products you are familiar with, provide accurate and relevant answers to those questions and providing a link to your affiliate product, in that way when someone purchase something through your link, you get a commission.
Create a Business Profile
If you are a business owner seeking to get more customers for your products, you might want to make good use of the Quora business profile.
You can earn money this way by answering questions from your customers and linking them to your products. Also quora will place your business bio next to answers you provide on the platform thereby giving your business more exposure.
To create a business profile on quora, you can visit this link
Top 10 Best Forex Brokers in 2020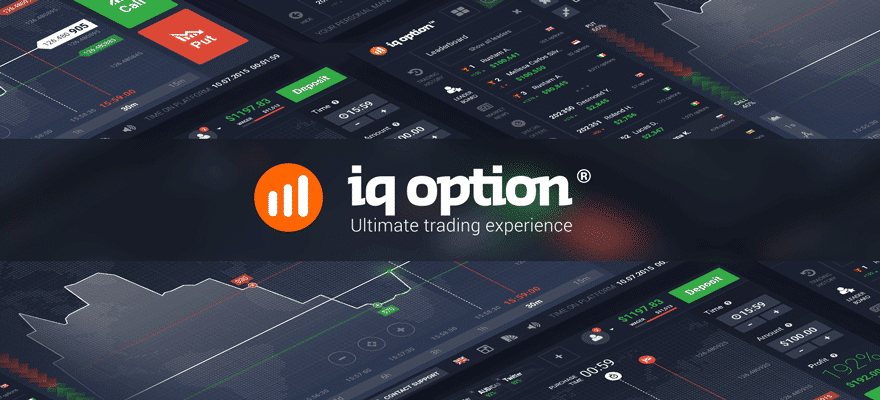 We bring to you the best Forex Brokers in the world in 2020.
Striving to find a Forex Broker which is a perfect match for your trading style and goals? 
We have gathered information from Dailytrading, Investopedia and other reputed online sites about the best Forex Brokers .
Read through to choose the best one for you.
Top 10 Best Forex Brokers in the world 2020
XM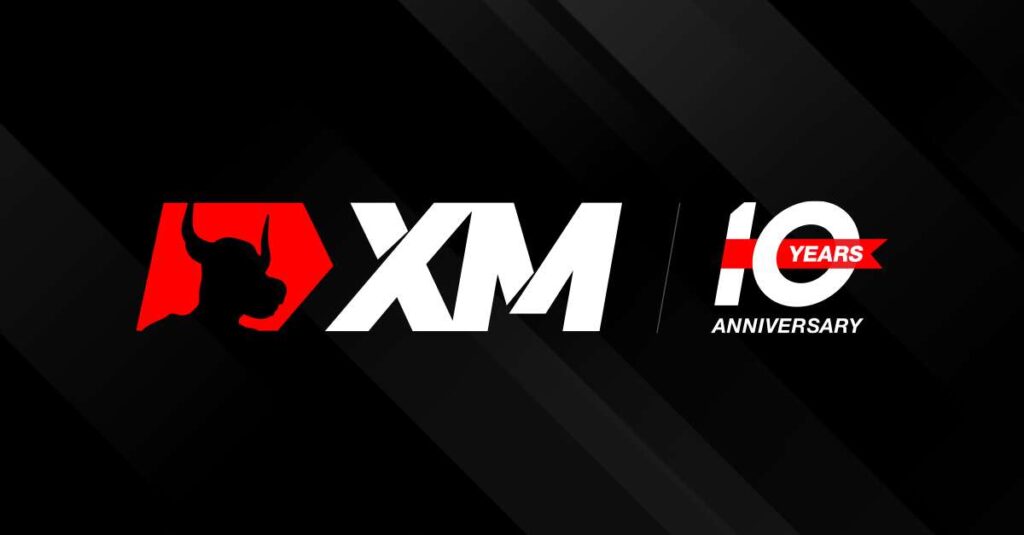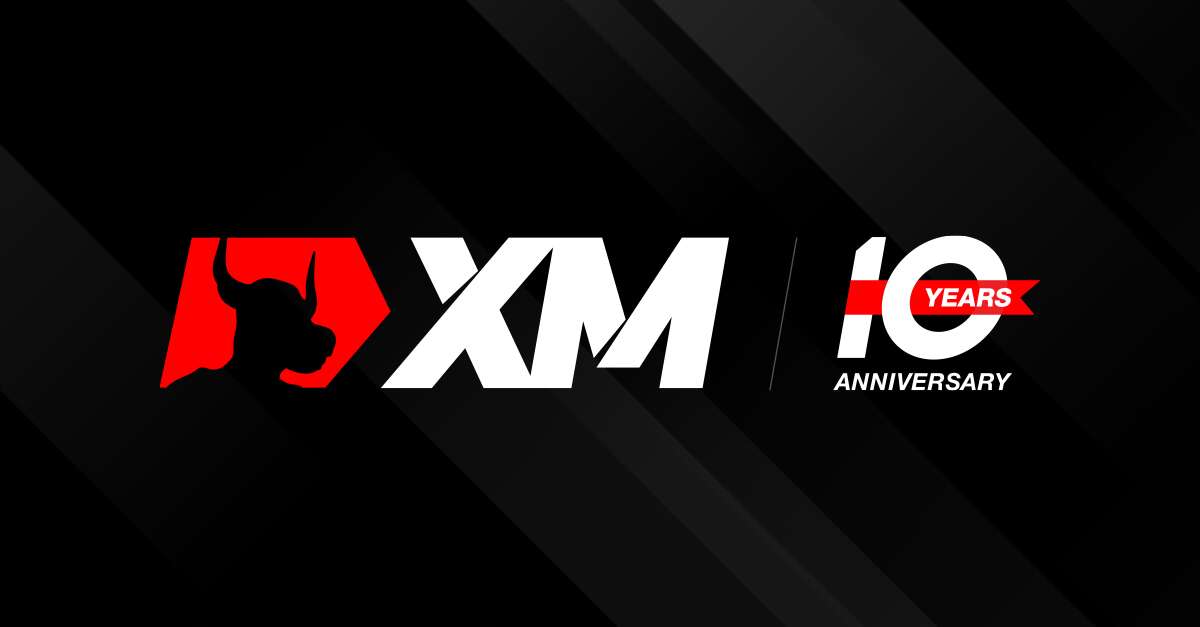 XM.com deliver ultra low spreads across a huge range of Forex markets. Flexible lot sizes, and Micro and XM Zero accounts accommodate every level of trader.
Visit their website here
IQ Option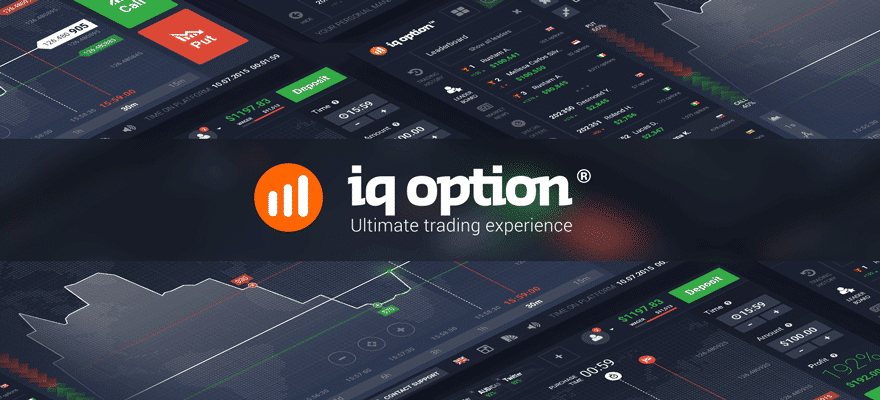 Another best forext broker on our list is IQ option. IQ Option platform provides clients with an opportunity to trade 500+ assets: including currencies, indices, commodities and stocks. With IQ Option, shares of Tesla, Netflix, Spotify, Alibaba, Microsoft, Disney, oil, gold and many more assets can be traded on the same platform.
best Forex Brokers
Plus500
Plus500 Offer forex trading via CFDs with tight variable spreads and a range of well over 70 currency pairs. Free Unlimited Demo Account.
Trading 212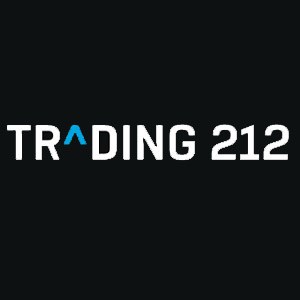 Trading 212 is a London based fintech company that democratises the financial markets with free, smart and easy to use apps, enabling anyone to trade equities, Forex, commodities and more.
best Forex Brokers
Since 2016 they've been the UK's #1 trading app, and in 2017 we reached the #1 spot in Germany.
XTB
XTB is a solid choice for traders that want to minimize their costs, whether it be the inherent cost of placing a trade (bid/ask spread) or not having to be burdened with extraneous costs, such as wire fees. XTB offers maximum leverage of up to 500:1 for non-U.K. accounts while U.K. accounts get up to 30:1 leverage. The firm places an emphasis on customer support and offers relevant educational tools and research amenities that would be well-suited to a novice trader. This company is ranked as the winner of Investopedia's Best Forex Broker for Low Costs in 2020.
Pepperstone
Pepperstone offers spreads from 0.0 pips on the Razor account and have almost 61+ pairs available to trade. Lots start at 0.01.
Read Best Investments in Ghana
Markets.com
Among the list of best Forex brokers in 2020 in terms of safety is Markets.com. It is an advanced for of trading that is recommended for people with some level of experience in trading.
best Forex Brokers
Binary.com
Binary.com is one of the oldest and most respected names in online binary trading.
customers can trade currencies, stock indices, commodities, and synthetic indices 24/7. 
Read Highest Paid Jobs in the world
best Forex Brokers
IG
With IG there's no minimum balance to open an account, it takes less than five minutes, and there's no obligation to fund or trade.
FXTM
FXTM offers a range of trading platforms. Desktop or laptop users can choose from Metatrader 4 or Metatrader 5.
FXTM offers multiple deposits and withdrawals methods, all geared towards inclusive trading.
Read Highest Paying Companies in Ghana
FXTM offers a high-grade demo account which enables individuals to hone their trading skills before investing their hard-earned cash. Forex is traditionally seen as a risky form of trading, so making sure that you have the correct skills before beginning to "trade for real" is essential.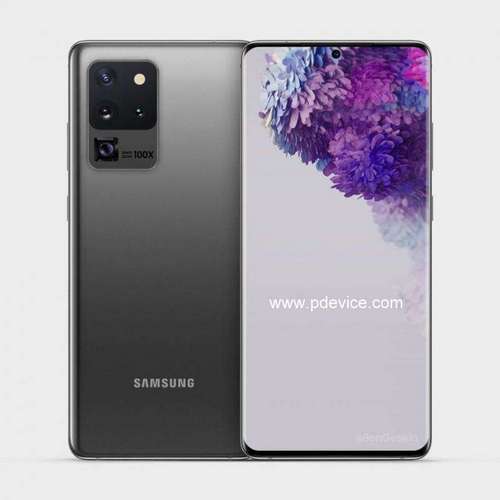 The use of mobile phones has become part of everyday life. Research shows there are over 5.6 billion phone users in the world as of early 2020. Finding the best phone in the world is very helpful. In this article, we will be sharing with you the best phone in the world
Best Phone in the World
Galaxy S20 5G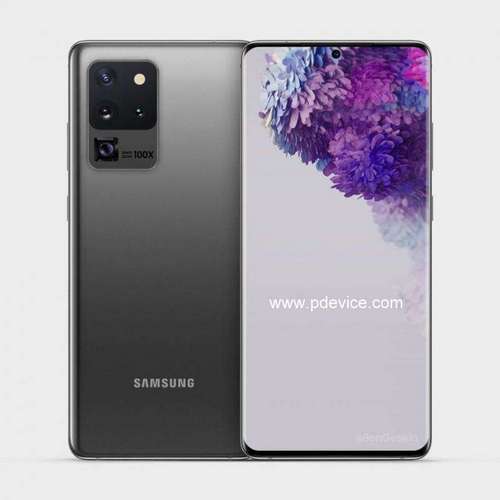 Galaxy S20 5G is the best phone in the world. The smartphone released in February 2020.
The smartphone dimension is 151.7 x 69.1 x 7.9 mm and it weighs 163 grams. The screen is a Dynamic AMOLED 2X capacitive touchscreen, which has a size of 6.2 inches.
While the screen is protected with Corning Gorilla Glass 6, it provides additional features such as HDR10+, Always-on display, and 120Hz (up to FHD resolution). There is no 3.5 mm jack.
The device is IP68 dust/water resistant (up to 1.5m for 30 mins) and has Samsung Pay (Visa, MasterCard certified).
Read Also Most Expensive cars in the world
The rear camera of the smartphone consists of a 12 MP, (wide) + 64 MP, (telephoto) 3x hybrid optical zoom + 12 MP (ultrawide), AF Super Steady video.
While on the front there is a 10 MP camera for shooting selfies and features options such as Dual video call and Auto-HDR.
The Samsung Galaxy S20 5G is powered by the Exynos 990 – Global Octa-core Qualcomm Snapdragon 865 – USA processor.
Read Most expensive thing in the world
The smartphone is fueled with Non-removable Li-Po 4000 mAh battery + Fast battery charging 25W + USB Power Delivery 3.0 + Fast Qi/PMA wireless charging 15W + Power bank/Reverse wireless charging 9W.
Read on the list of Most Expensive mobile phones
The focus on the S20 line this year is universal 5G and improved camera experiences. This makes it the best phone in the world
An argument can be made that the S20 series isn't the best smartphone available today, but in terms of 5G and the latest technology, they are tough to beat. The price makes them a bit tougher to justify, but when you realize how this tool is used constantly the price for the value is easier to comprehend.
More on Best phone in the world