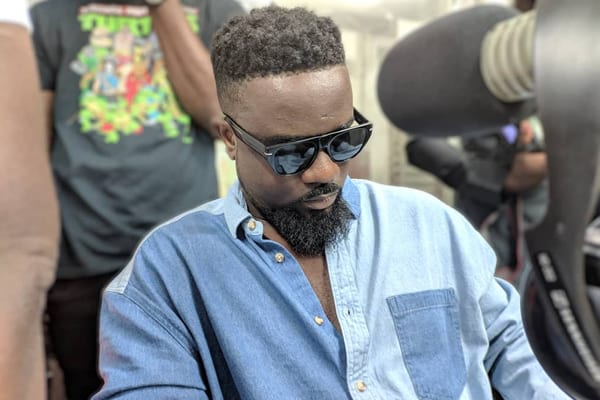 Michael Owusu Addo, known professionally as Sarkodie, is a Ghanaian rapper and entrepreneur from Tema. His contributions to the Ghanaian music industry have earned him numerous accolades, including the Vodafone Ghana Music Award for Artiste of the Decade. In 2015, Sarkodie was ranked the 19th most Influential Ghanaian by e.tv Ghana. He is considered one of the major proponents of the Azonto genre and dance.
Early life and career beginnings
Sarkodie was born and raised in Tema, and is the fourth born of five children. He attended Tema Methodist Day Senior High School and proceeded to IPMC, where he earned a degree in graphic design. Sarkodie began his music career as an underground rapper, participating in Adom FM's popular rap competition Kasahare Level. He met his former manager Duncan Williams of Duncwills Entertainment while participating in the aforementioned competition. He also met musicians Edem and Castro, who introduced him to Hammer of The Last Two, an established record producer. Impressed by his rap flows, Hammer allowed Sarkodie to record two tracks for his album Volta Regime.
2009-12: Makye and Rapperholic
Following his collaboration with Hammer, Sarkodie recorded his debut album Makye. Its production was primarily handled by Killbeatz and Jayso. The album features guest appearances from Kwaw Kese, J-Town, Sway and Paedae of R2Bees. Makye received positive reviews from critics and fans. It was supported by a concert held at Holy City Gardens in Accra.  On 16 September 2009, Sarkodie performed alongside Busta Rhymes at the Busta Rhymes Live in Ghana concert. In 2010, his "Push" and "Baby" songs were ranked ninth and thirteenth on Joy FM's Top 50 songs of 2009, respectively. The album's lead single "Baby" became an instant hit and gave Sarkodie exposure.
Sarkodie's second studio album Rapperholic was released in 2012. It features guest appearances from Efya, Chidynma, Mugeez of R2Bees, Obrafour, Jayso and EL. The album was supported by five singles: "Good Bye", "One Time For Your Mind", "You Go Kill Me", "Living Legend", and "Onyame Nhyira". It received positive reviews from music critics. Sarkodie went on a nationwide tour to support the album. Rapperholic earned Sarkodie his first BET nomination and subsequent win. Sarkodie was also featured on the BET Hip Hop Awards cypher alongside Talib Kweli, Jean Grae and Ab-Soul. He was the only African act featured on the cypher.
On 7 July 2012, Sarkodie kicked off his tour of Canada.  He toured the United States in August 2012, performing in cities and states such as New York City, Ohio, New Jersey, Maryland, Atlanta, Chicago, Texas and Massachusetts. After releasing Rapperholic, Sarkodie embarked on a tour to promote the album.  On 27 August 2012, he performed alongside R2Bees, Fally Ipupa and Iyanya at the Africa Unplugged Music Festival. In 2012, Sarkodie performed "How Low" with Ludacris at the 020 Live concert.
2013–14: Sarkology, Sarkcess Music and Africa Rising Campaign
On October 30, 2013, Sarkodie released the official remix of "You Go Kill Me". The song peaked at number 1 on various charts in Ghana. Its remix features vocals from Wizkid, Ice Prince, Navio and EL.In January 2014, Sarkodie released his third studio album Sarkology. Primarily recorded in Twi, the album features guest appearances from Fuse ODG, Davido, Tiwa Savage, Banky W., Timaya, 2 Face Idibia, Efya, Mugeez, Obrafour, Burna Boy, Vivian Chidid, Vector, Silvastone, Sk Blinks, Stonebwoy, Joey B, J Town, Lil Shaker, Raquel, Sian, Kofi B and AKA. Its production was handled by Magnom, Hammer, Killbeatz, Masterkraft and Silvastone, among others. The album's launch concert was held at the Accra Sports Stadium in December.
Sarkodie released the official remix of "Adonai". It features vocals from Castro and appeared on Capital Xtra's list of the Top 35 Afrobeats Songs. Sarkodie launched the Sarkcess Music record label in 2014. As part of the launch, he premiered the video for "Adonai" (Remix) and "Special Someone". Sarkodie also released the songs "Megye Wo Girl", "Love Rocks", "Chingum", and "Whine Fi Me" under the label.
On 3 May 2014, Sarkodie performed at the 15th edition of the Ghana Music Awards. On 7 June 2014, he joined Miguel on stage to perform the latter's single "How Many Drinks?" at the MTV Africa Music Awards.  In June 2014, Sarkodie collaborated with Mi Casa, Lola Rae, Davido, Diamond Platnumz and Tiwa Savage to record "Africa Rising", a song for DSTV's campaign of the same name. The campaign was designed to inspire Africans to partake in community-based social investment projects. The music video for "Africa Rising" was released on June 24, 2014. It was shot and directed by South African production house Callback Dream.
2015–18: Mary and Highest
On 10 June 2015, Sarkodie released the Ace Hood-assisted "New Guy". It was released for digital consumption on 10 June 2015 through Sarkcess Music and Ivy League Records. Written by the two artists and produced by CedSolo, "New Guy" is an African hip hop and hip hop song that contains alternating rap verses, while its lyrics deal with Sarkodie's desire and motivation for success. Development for "New Guy" began in early 2015 when Sarkodie paid a total of $25,000 to cover the production fees associated with recording. He also wanted Ace Hood to appear on the track because he considered him "one of the world's most powerful rappers".
On 12 September 2015, Sarkodie released Mary, a live album named after his grandmother who died in 2012. "Mewu" was released as the lead single from the album two months prior. An autograph session for the album was held at the West Hills Mall in Accra. Sarkodie sold nearly 4,000 copies of the album on the first day of its release. In February 2016, he spoke to a group of Harvard Business School students. Themed "The Art of the Hustle", his speech was primarily about the challenges associated with being an African musician. Sarkodie also performed at the event following his speech.
Sarkodie held the fourth edition of his Rapperholic concert on Christmas Day. Tickets for the event sold out within 72 hours of its release. The concert featured additional performances from Fuse ODG, R2Bees, Wizkid, Samini, VVIP, Efya and Shatta Wale.  On 11 March 2016, Sarkodie performed with the music band The Composers at the O2's Indigo venue. The event was hosted by DJ Abrantee.
Sarkodie released his fifth studio album Highest on 8 September 2017. It comprises 19 songs, including 3 interludes and a bonus track.  Released through Sarkcess Music and Dice Recordings, the album features guest appearances from Jesse Jagz, Moelogo, Flavour, Korede Bello, Victoria Kimani and Big Narstie. Highest was primarily produced by Jayso, with additional production from Masterkraft, TSpize, Ced Solo, Nova and Guilty Beatz.
Recognition
Sarkodie often raps in his native language Twi and is considered a "multifaceted rapper" due to the various musical styles he possess. Sarkodie is often named as one of Africa's greatest hip hop artists. MTV Base ranked him sixth on its list of the Hottest African MC's in 2014. In 2013, Lynx TV ranked him first on its list of the "Top 10 Ghanaian Rappers of All Time".  In 2015, AfricaRanking.com ranked him third on its list of the "Top 10 African Rappers of 2015". In 2015, The Guardian listed him as one of its top five hip hop acts on the African continent. He was ranked 8th on Forbes and Channel O's 2013 and 2015 list of the Top 10 Richest/Bankable African Artistes.
Philanthropy
On July 13, 2013, Sarkodie launched The Sarkodie Foundation, a non-profit dedicated to supporting underprivileged children. He made generous donations to the Royal Seed Home Orphanage in Kasoa. On December 25, 2014, The Sarkodie Foundation embarked on a feed the kids campaign in Tema, where they provided thousands of kids with eight sacks of rice, yogurt and beverage cans. They also gave away school bags, water bottles, hats and other items. Roshi Motman, the CEO of Tigo Telecommunications, was also in attendance to support the campaign.
Business career and endorsements
Sarkodie owns the Sark by Yas clothing line, which was launched on April 27, 2013.  The clothing line has accessories for men, women and children.  In 2012, he was officially unveiled as the Brand Ambassador for Samsung Electronics at the University of Ghana, Legon. As part of the event, Samsung unveiled the Samsung Galaxy Pocket and Chief Hero Phones that had customized wallpapers of Sarkodie and his signature; users had the opportunity to download exclusive tracks of Sarkodie. He also launched the Obidi Chief headphones and signed an endorsement deal with FanMilk Ghana in 2013.Sarkodie is currently in partnership with Tigo Telecommunications Ghana, a brand that sponsored his 2013 Rapperholic tour. On 30 October 2019, he was appointed as an ambassador for the Year of Return campaign; the honor was conferred on him at the Creative Arts Industry Forum.
Sarkodie Personal life
Sarkodie married Tracy in a private wedding ceremony held in Tema on 17 July 2018. They have a daughter, Adalyn Owusu Addo.
Trix Vivier Biography and Net Worth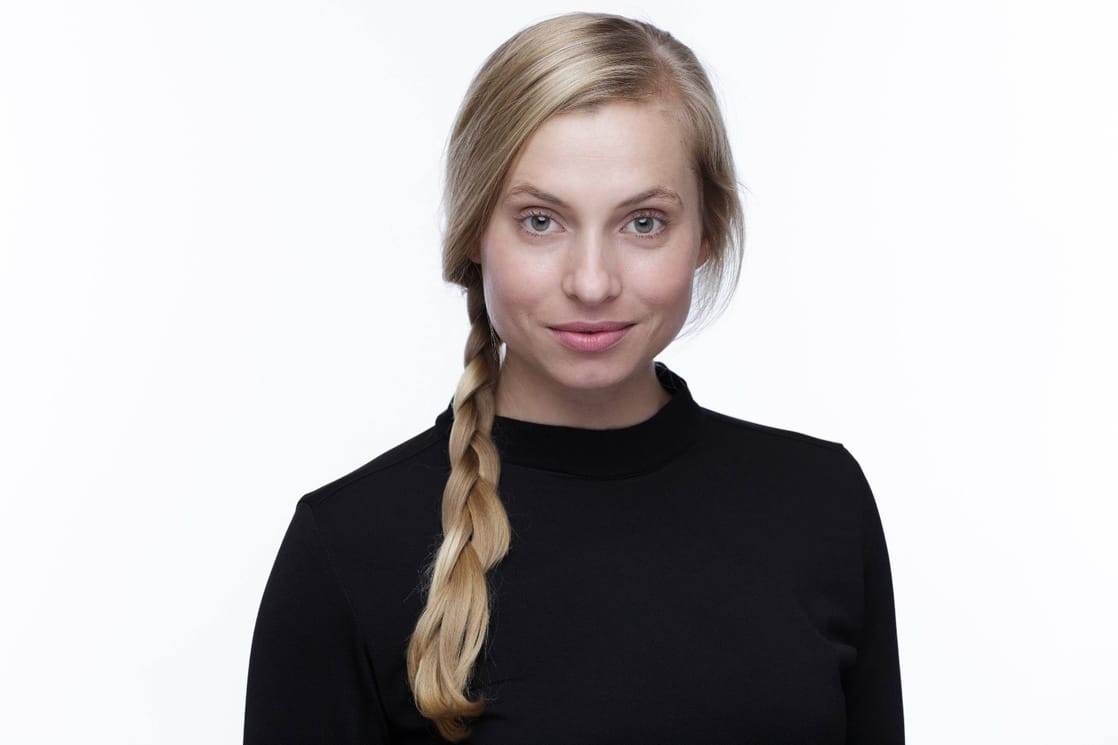 rix Vivier born on 28 June 1988 is a South African film, television and theatre actor, who is known for portraying the role of Flea van Jaarsveld in the 2020 Cinemax original television series Trackers for which she gained prominence and international recognition.
She is renowned for her role as Kate Myburgh in kykNET and Showmax's co-production of Waterfront, a role that laid the foundation of her consistent and diverse television career to date. She is a series regular on Legacy, a new and first of its kind South African Telenovela.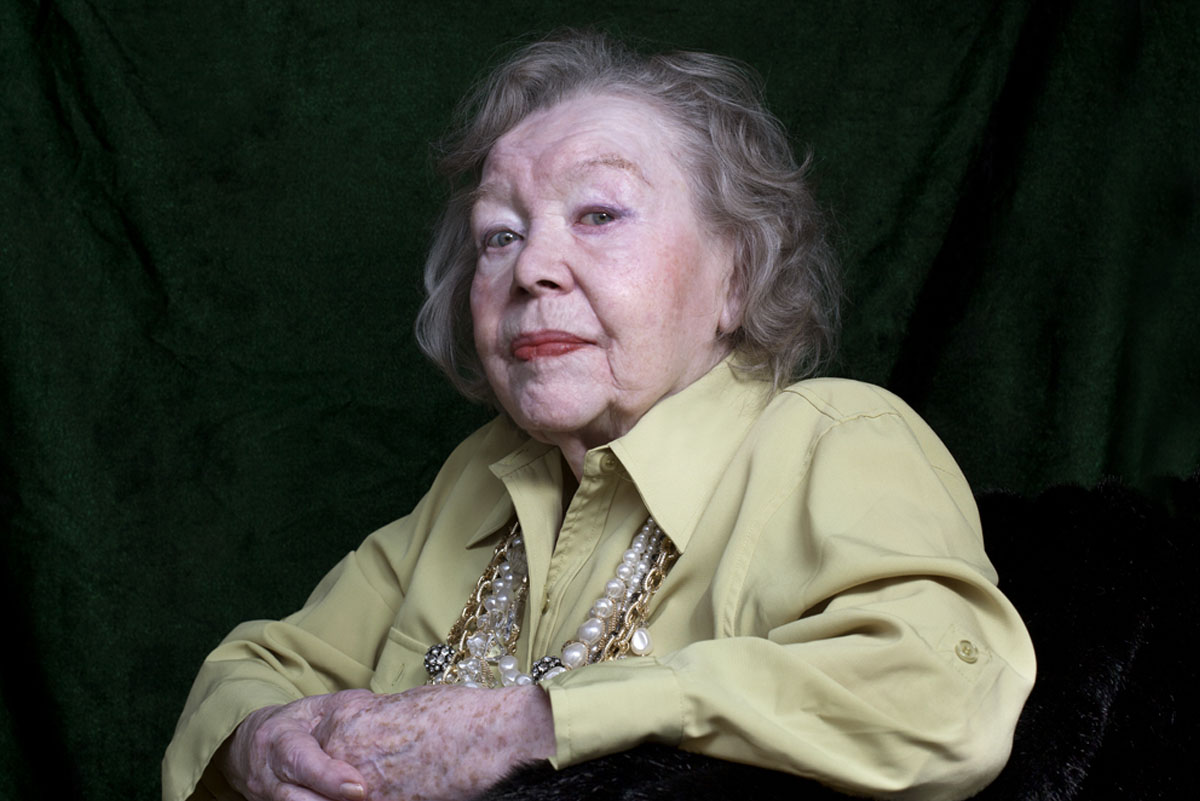 Glynis Johns biography
Glynis Johns was born on 5th October 1923 in Pretoria, South Africa, while her parents were on tour, she is best known for creating the role of Desiree Armfeldt in A Little Night Music on Broadway, for which she won a Tony Award, and for playing Winifred Banks in Walt Disney's musical motion picture Mary Poppins. In both roles she sang songs written specifically for her, including "Send In the Clowns", composed by Stephen Sondheim, and "Sister Suffragette", written by the Sherman Brothers.
She was nominated for the Academy Award for Best Supporting Actress for her work in the 1960 film The Sundowners and, upon the death of Olivia de Havilland in 2020, became the oldest living Academy Award nominee in an acting category. She is one of the last surviving stars from the Golden Age of Hollywood cinema. She is known for the breathy quality of her husky voice and her upbeat persona.
career
Johns made her first stage appearance in Buckie's Bears as a child ballerina at the Garrick Theatre in 1935. She later became a qualified ballet teacher. She was spotted dancing in a children's play during the Christmas holidays and cast in her first notable stage production, St Helena, at the Old Vic in 1936. That year she was also in productions of The Children's Hour and The Melody That Got Lost. She followed this with Judgement Day (1937) and A Kiss for Cinderella (1937)
She made her screen debut in 1938 in the film version of Winifred Holtby's novel South Riding. She had small roles in Murder in the Family (1938), Prison Without Bars (1939), On the Night of the Fire (1940), Under Your Hat (1940) and The Briggs Family (1940). On stage she was in Quiet Wedding (1938).
Johns' scene in The Prime Minister (1941) did not make the final cut, but she had a role in 49th Parallel (1941) as "Anna", replacing Elisabeth Bergner at the last minute. She was in Quiet Weekend (1941–43) on stage, which ran for two years.
Johns had roles in The Adventures of Tartu (1943) and The Halfway House (1944). On stage she appeared in Peter Pan (1943), I'll See You Again (1944) and Fools Rush In (1946).
Johns received good reviews for her performance as Deborah Kerr's best friend in Perfect Strangers (1945) (also titled Vacation from Marriage).
She continued in supporting roles: This Man Is Mine (1946), Frieda (1947) and An Ideal Husband (1947).
Stardom
Johns played the title role in Miranda (1948), a mermaid who causes havoc in a London household, directed by Ken Annakin.
She starred in Third Time Lucky (1949), Dear Mr. Prohack (1949) and State Secret (1950). On stage Johns was in Fools Rush In and The Way Things Go.
Johns supported Richard Todd in Flesh and Blood (1951) and also appeared in the Hollywood-financed No Highway in the Sky (1951). She co-starred with David Niven in Appointment with Venus (1951) for director Ralph Thomas and was one of several names in Encore (1951) and The Magic Box (1951).
Read Top 10 Richest Celebrities in South Africa
Johns was one of Alec Guinness' love interests in The Card (1952). On Broadway she played the title role in Gertie. She was voted by British exhibitors the tenth most popular local star at the box office in 1951 and 1952.
She was reunited with Richard Todd for two swashbucklers made for Walt Disney: The Sword and the Rose (1953) (directed by Annakin) and Rob Roy, the Highland Rogue (1953). In between she made Personal Affair (1953) supporting Gene Tierney.
Johns had the starring role in The Weak and the Wicked (1954) about women in prison, which was a big hit.
She did another for Annakin, The Seekers (1954) with Jack Hawkins, then co-starred with Robert Newton in The Beachcomber (1954). For both these films she was paid £12,500 a picture.
Mad About Men (1954) was a sequel to Miranda, directed by Thomas.
Johns starred in a comedy Josephine and Men (1955) and supported Danny Kaye in The Court Jester (1956). Annakin used her again in Loser Takes All (1956) and she was one of the many actors who made cameos in Around the World in 80 Days (1956).
She returned to Broadway to play the title role in a production of Major Barbara (1956). Johns stayed in America to make the melodrama All Mine to Give (1956).
Personal life
Johns has been married four times. Her first husband was Anthony Forwood (m. 1942–48), with whom she had her only child, actor Gareth Forwood (1945–2007).
Read Top 10 Richest Musicians in Africa
 She was married to David Foster, a Royal Navy officer and later president of Colgate-Palmolive. She married Cecil Henderson, a businessman, in 1960. She married Elliott Arnold, a writer, in 1964
Mark Krok Biography and Net Worth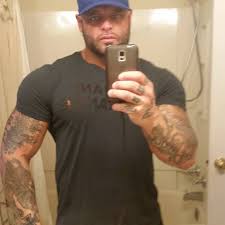 Glusea brings to you Mark Krok Biography and Net Worth
Krok was born in Johannesburg, South Africa. Mark Krok immigrated to Australia in 2002, then to the United Kingdom in 2008, and finally back to Cape Town, South Africa, where he currently resides.
Mark Krok is the son of the late cosmetics and gaming businessman Abraham Krok and his father's second wife Brenda Krok. He has one brother (Dovid Krok) and one sister (Simone Krok), as well as two half-sisters (Elana Pincus (nee Krok) and Shelly Crook (nee Krok) and one half-brother (Maxim Krok) from Abraham Krok's previous marriage. Mark Krok is married to South African Janine Krok.
After his return to South Africa, the South African Revenue Service (SARS) also charged Krok for tax evasion on two counts. The precedent was set by the 1999 agreement for avoidance of double taxation and fiscal evasion between Australia and South Africa.
Read Vusi Thembekwayo net worth
After being found guilty in the case filed against him in RSA on 31 January 2014, Krok appealed to the Supreme Court of South Africa that same year. Krok's appeal was ultimately rejected by the court, and his cases are now closed.
In its ruling against Krok on 20 August 2015, the Supreme Court cited the following:
"The saga began when he (Krok) immigrated to Australia in April 2002. Prior his departure, he had sought professional advice on the tax implications relating to his assets which eventually led to him setting up an elaborate scheme to avoid adverse exchange control implications.
The scheme involved him, inter alia, vesting the beneficial interests in both the assets and the income in a British Virgin Islands company through a series of agreements. In consequence to all his transactional activity, according to Mr Krok, he ceded all his South African income and assets to a company except for the bare ownership thereof, and he had no income or capital gains on which he could be taxed by the ATO under the agreements.
On 29 December 2008, Mr Krok again emigrated from Australia to the United Kingdom. He set up a similar tax avoidance scheme in respect of which he purported to transfer to the second appellant, Jucool Enterprises Inc. (Jucool), a company incorporated in the British Virgin Islands, his assets situated in South Africa.
In 2009, the ATO launched an audit of Mr Krok's taxation affairs as part of a government initiative investigating participation by Australians in internationally promoted tax arrangements to identify taxpayers involved in significant offshore transactions or large transfers of funds to or from Australia. Resultant, the ATO held Mr Krok liable for $25 361 875.79 plus interest."
 The ATO's investigation also revealed Krok's illegal use of funds while his assets were frozen, noting that Krok used South African credit cards from blocked assets for purchases ranging from the purchasing and renovation of multiple holiday homes, private payments to his mother and the purchasing of 2010 FIFA World Cup tickets.
Mark Krok Net Worth
Mark Krok net worth is still under review and will be made public soon