Sarkodie Career So Far- All You Need To Know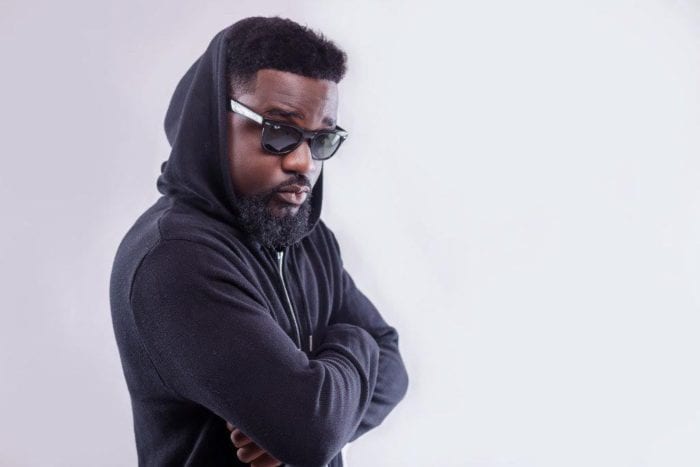 Sarkodie has risen to become the most successful rapper in Ghana and probably Africa. He describes the journey as tough just as every other successful person says. In this post we tried to summarize the career path of Sarkodie to you.
Sarkodie began his music career as an underground rapper.
His first single "Baby", featuring Mugeez of the duo R2Bees, became an instant hit and made Sarkodie a household name within the Ghanaian music industry. Sarkodie released his 2009 debut album Makye, with production from Killbeatz and Jayso as well as guest appearances from Kwaw Kese, J-Town, Sway and Paedae of R2Bees.
On 16 September 2009, Sarkodie performed alongside Busta Rhymes at the Busta Rhymes Live in Ghana concert.
In 2011, Sarkodie released "Good Bye", "One Time For Your Mind", "You Go Kill Me", "Living Legend", and "Onyame Nhyira" as lead singles off the Rapperholic album. "You Go kill Me", which features EL, was well-received throughout Ghana. Sulley Muntari, Castro, Deborah Owusu-Bonsu, X.O Senovoe, DJ Mensah and Funny Face made cameo appearances in the video.
In 2012, Sarkodie launched the Rapperholic album, which received positive reviews from music critics. The album features guest appearances from Efya, Chidynma, Mugeez of R2Bees, Obrafour, Jayso, EL and others. Sarkodie went on a nationwide tour to support the album. The Rapperholic album earned Sarkodie his first BET nomination and subsequent win. Sarkodie was also featured on the BET Hip Hop Awards cypher alongside Talib Kweli, Jean Grae and Ab-Soul. He was the only African act featured on the cypher.
READ Sarkodie Photos that Proves He is a King
In August 2012, Sarkodie toured the United States. He performed in several different cities and states, including New York City, Ohio, New Jersey, Maryland, Atlanta, Chicago, Texas and Massachusetts .After releasing his Rapperholic album, Sarkodie performed in five different regions in Ghana as part of his Rapperholic nationwide tour. On 27 August 2012, Sarkodie performed at the Africa Unplugged Music Festival, which was held at the Wembley Arena in London. He performed alongside R2Bees, Fally Ipupa and Iyanya.
On December 21, 2013, a concert was put together to launch the Sarkology album, which was released on January 2, 2014. The launch was held at the Accra Sports Stadium. The album features guest appearances from Fuse ODG, AKA, Davido, Tiwa Savage, Banky W, 2 Face Idibia, Joey B and Efya, among others.
After releasing the Sarkology album, Sarkodie released the official remix for "Adonai". The remix became an instant hit across Africa, and was featured in BBC's Capital Xtra Top 35 Afrobeats Songs Sarkodie launched his own record label, Sarkcess Music, in 2014. As part of the launch, he premiered the video for "Adonai" remix and "Special Someone", both of which features Castro and AKA, respectively. Sarkodie also released the songs "Megye Wo Girl", "Love Rocks", "Chingum", and "Whine Fi Me" under the label.
On 3 May 2014, Sarkodie performed at the 15th Edition of the Ghana Music Awards.[23] On 7 June 2014, Sarkodie joined Miguel on stage to perform the latter's single "How Many Drinks?", at the MTV Africa Music Awards. In June 2014, Sarkodie collaborated with Mi Casa, Lola Rae, Davido, Diamond Platnumz and Tiwa Savage on a song for DSTV's Africa Rising campaign, which was designed to inspire Africans to partake in community-based social investment projects. The music video for the song, released on June 24, 2014, was shot and directed by South African production house Callback Dream.
On 8 August 2015, Sarkodie performed at the Sarkodie History In The Making concert, which was held at New York City's iconic Apollo Theatre. The sold out concert was supported by EL, Kwaw Kese, Banky W., The Composers, Bisa Kdei and John Dumelo, among others. Sarkodie has also performed in several African countries, including Nigeria, South Africa, Gabon, Kenya, Benin and Liberia. On 10 October 2015, Sarkodie started his European tour in Modena, Italy. As part of the tour, Sarkodie performed four times in Paris. He also performed in Bordeaux, France, as well as in Frankfurt and Dortmund
On December 30, 2015, Sarkodie announced the release of his fourth album titled Mary. The album is named after his late grandmother who died in 2012. The live recorded album was released on September 12, 2015. On July 10, 2015, Sarkodie released "Mewu" as the lead single off the album. On September 12, 2015, an autograph session was held at the West Hills Mall, which is the biggest mall in West Africa. Sarkodie sold nearly 4,000 copies of the album on the first day of its release
On February 27, 2016, Sarkodie spoke to a group of Harvard Business School students. Themed "The Art of the Hustle", his speech was primarily about the challenges associated with being an African musician. Sarkodie also performed at the event following his speech.
Sarkodie held the fourth edition of his Rapperholic concert on Christmas Day; tickets for the event were sold out within 72 hours of its release. He was joined on stage by Fuse ODG, R2Bees, Wizkid, Samini, VVIP, Efya and Shatta Wale. On 11 March 2016, Sarkodie performed with The Composers music band at the Indigo 02 arena. The event was hosted by DJ Abrantee. Sarkodie was also supported by rapper Fuse ODG.
READ WHO IS THE RICHEST MUSICIAN IN GHANA
Sarkodie's fifth studio album, Highest, was released on September 8, 2017. It comprises 19 songs, including 3 interludes and a bonus track. Released through Sarkcess Music and Dice Recordings, the album features guest appearances from Jesse Jagz, Moelogo, Flavour, Korede Bello, Victoria Kimani and Big Narstie. Highest was primarily produced by Jayso, with additional production from Masterkraft, TSpize, Ced Solo, Nova and Guilty Beatz.
SARKODIE AWARDS AND NOMINATIONS
Sarkodie has received 81 awards from 148 nominations, including 22 Ghana Music Awards. Makye, his debut studio album, won him three awards at both the 4syte TV Music Video Awards and Ghana Music Awards. The album also earned him a nomination at the 2010 MTV Africa Music Awards. Rapperholic, his second studio album, earned him accolades at the 2012 editions of the BET Awards, The Headies, Ghana Music Awards, National Youth Achievement Awards, MOBO Awards, and Channel O Music Video Awards.
READ Richest Musicians in Ghana 2019
Sarkodie career and endorsements
Sarkodie owned the Sark by Yas clothing line, which was launched on April 27, 2013. The clothing line had accessories for men, women and children.In 2012, he was officially unveiled as the Brand Ambassador for Samsung Electronics at the University of Ghana, Legon. As part of the event, Samsung unveiled the Samsung Galaxy Pocket and Chief Hero Phones that had customized wallpapers of Sarkodie and his signature; users had the opportunity to download exclusive tracks of Sarkodie. Sarkodie also launched the Obidi Chief headphones.In 2013, he signed an endorsement deal with FanMilk Ghana. Sarkodie came into partnership with Tigo Telecommunications Ghana, a brand that sponsored the 2013 Rapperholic tour.
SARKODIE PERSONAL LIFE
Sarkodie got married to Tracy on 17 July 2018 in a private ceremony held in Tema. They have a daughter, Adalyn Owusu Addo.
SARKODIE RECORDS
Sarkodie holds the following records in Ghana's music industry
First Ghanaian to win BET award
Artiste to win artiste of the year twice (tie)
Most number of nominations (148) and awards (81
Jeff Bezos Cars and Houses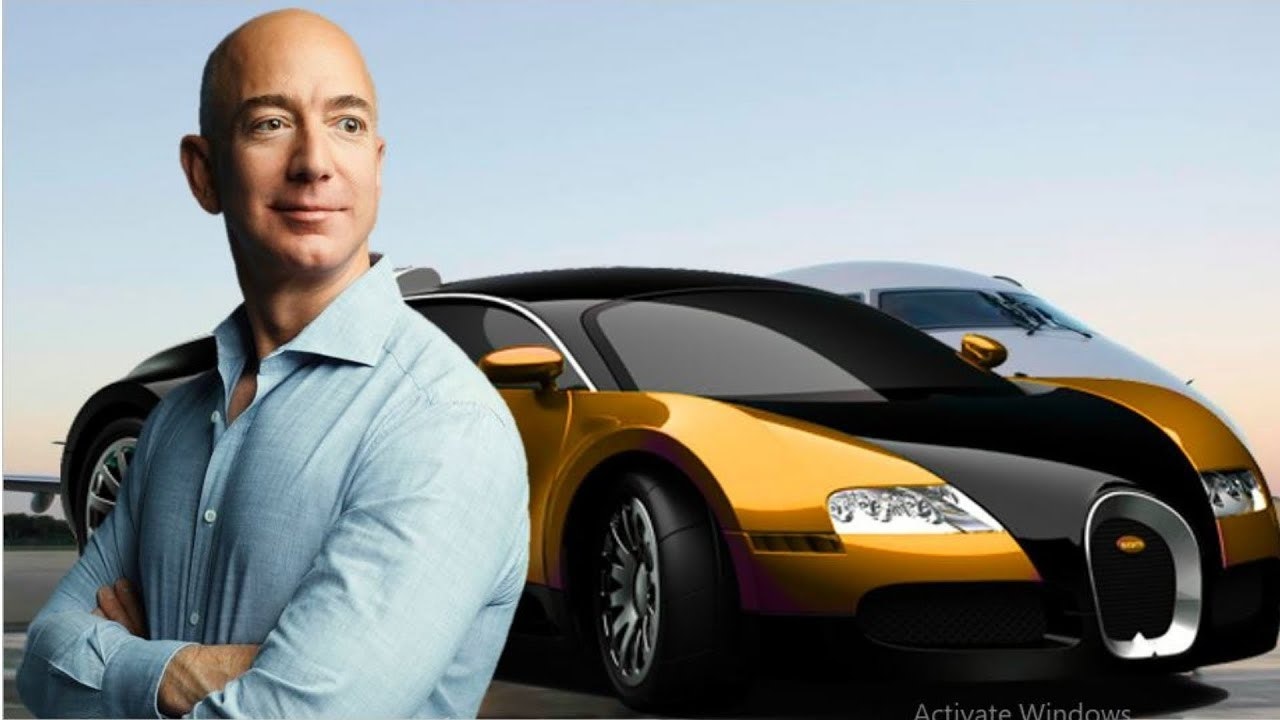 Jeff Bezos cars and houses: Jeff Bezos is undoubtedly the richest person in the world currently. He is the giant of E-commerce and the CEO and founder of Amazon, the world's largest online market. Despite the fact that he is a public figure and his wealth knows no bounds, Jeff Bezos still maintains a high level of humility and low profile. 
Jeff Bezos established Amazon in 1994. Initially, Amazon started as an online bookstore before it later expanded to online sakes of videos and music as well as other products. It is no doubt that Jeff Bezos cars over the years have increased as a result of the success of his company
Jeff Bezos began also went on to  establish  the aerospace manufacturer and sub-orbital spaceflight services company Blue Origin in 2000. 
Editor's Picks
Through the Amazon Web Services branch, Amazon has become the largest Internet company by revenue, as well as the largest provider of virtual assistants and cloud infrastructure services in the world.
Jeff Bezos also established the biotechnology company known as Altos Labs with Yuri Milner, the founder of Mail. Ru.
He was named by Forbes wealth index as the first centibillionaire and in 2018 he was named the richest man in modern history immediately after his net worth skyrocketed to $150 billion.
Jeff Bezos later stepped down  as the CEO of Amazon and took up the role of an Executive Chairman, and the chief of Amazon's cloud computing division, Andy Jassy took over as the new CEO of Amazon in 2021. On the 20th of July 2021, Jeff Bezos, along with his brother Mark Bezos traveled to space through their suborbital flight which lasted for more than 10 minutes at a peak of 107.0km.
Jeff Bezos Cars
Jeff Bezos cars includes the following;
Lamborghini Veneno Roadster-$5 million 
Koenigsegg CCXR Trevita-$4.8 million
Bugatti Veyron Mansory-$3.4 million 
Ferrari Pininfarina Sergio-$3 million 
Lykan HyperSport-$3.4 million 
Although he is know for his humility despite his status, Jeff Bezos also owns some of the expensive and luxurious assets like cars. Jeff Bezos has spent a pinch of his wealth acquiring the most expensive cars in the world, and we will be taking a look at some of these exotic cars in his possession, in the segment that talks about Jeff Bezos Cars.
Jeff Bezos Cars
This segment brings you a compilation of the most expensive cars parked in the garage of the world richest person, Jeff Bezos. 
Lamborghini Veneno Roadster-$5 million
The Lamborghini Veneno Roadster is the most expensive car in Jeff Bezo's car collection. The Lamborghini is valued at $ 5 million. The chassis of the Lamborghini veneno car is monocoque (integrated into the body) made of carbon fiber, the exterior is also made of carbon fiber.
The Veneno Roadster comes with a 6.5 liter V12 engine with 60 ° MPI (Multi-Point Injection). Powerful max. Power of 750 CV (552 kW) at 8,400 rpm and maximum torque of 690 Nm (507 lb.-ft.) at 5,500 rpm.
Koenigsegg CCXR Trevita-$4.8 million
The CCXR Trevita is a limited edition of the Koenigsegg CCXR with a diamond-woven carbon fiber finish. The Trevita is the fastest car in Jeff Bezos collection. Only two of Trevita exist in the world, which makes it one of the rarest vehicles from Koenigsegg.
The price of $4.8 million Koenigsegg CCXR Trevita. Which in the world of expensive cars still isn't the most expensive car in Jeff Bezos' car collection.
The car is equipped with a 4.8 liter twin-compressor DOHC 4-valve V8 engine. The engine achieves a maximum output of 1018 hp at 7000 rpm and a torque of 1080 Nm at 5600 rpm. This Koenigsegg Trevita can go from 0-100 in 2.9 seconds with a top speed of more than 400 km / h
Bugatti Veyron Mansory-$3.4 million
The Bugatti Veyron offers not only a really fast driving experience, but also giving refined luxury impression . MANSORY knows how to combine luxury and design with the exclusive limited edition vehicle in a pleasant way. Conventional craftsmanship, hand-picked materials and a perfect design come together and make the interior of a vehicle in a class of its own.
 The Bugatti Veyron Mansory costs $ 3.4 million, making it one of the most expensive cars in the world. The 8.0-liter W16 engine has been increased to 1,110 output (827 kilowatts) over the 1,001 hp (746 kW) that you would find on the production version when new. This should allow the Mansory Veyron to effortlessly run to 60 miles per hour (96 kilometers per hour) in less than 2.5 seconds.
The Bugatti Veyron is another one of Jeff Bezos cars
Ferrari Pininfarina Sergio-$3 million
Ferrari and Pininfarina, the two draftsmen of the Sergio concept. Produced six serial models of the extremist supercar, each of which cost $3 million. Each of the six Ferrari Sergio was customized by its manufacturers in a workshop in Maranello, colors, materials and finishes were available in their varieties to suit their own preferences.
The result is without mistake, a vehicle that is fast, excellent and absolutely unique. The center console, dashboard, and steering wheel are the same as on Ferrari 458 Spider, With changes made so that all parts fit properly.
A characteristic element of the different vehicles of this extraordinary Ferrari are the headrests. They are not part of the seats, but drift with the body, associate with the sliding bar and prove to be more essential for the outside than for the inside
Lykan HyperSport-$3.4 million
The Lykan HyperSport is the first hypercar manufactured by W Motors. Made the company gained a global fame when it became the focus of Universal Studios' Furious 7. It was presented as the hero car in the film and is the most expensive vehicle ever to be featured in The Fast and The Furious franchise.
 The  Lykan HyperSport  which has just Seven units left, is probably the most exclusive car in the world. But that's not all, the Lykan stages the world's first holographic mid-air show with intelligent motion control. And it has 440 jewels lined in the LED headlights.
The car has a 3756 cc Flat 6 engine with a twin turbocharger that can bring the car to a top speed of 395 km / h. The Lykan Hypersport costs $ 3.4 million and is among the list of Jeff Bezos cars.
how many cars does Jeff Bezos have?
Jeff Bezos does have over a dozen cars, however, our article has been limited to only the luxurious cars the business mogul owns
Jeff Bezos Houses
Jeff Bezos reportedly owns the most expensive homes sale in California worth $165 million called Warner Estate, which he acquired in 2020. He also acquired a mansion worth $10 million, adjacent to the Warner Estate in July, 2021. The mansion is situated in Beverly Hills on a 13,600 square foot mansion with two guesthouses, a tennis court and many others. 
Thanks for reading about Jeff Bezos Cars and Houses. Leave your reply in the comments below.
Source: Glusea
Content on this website is protected by DMCA.  Dont waste your time copying because you would eventually remove it.