Sarkodie Career So Far- All You Need To Know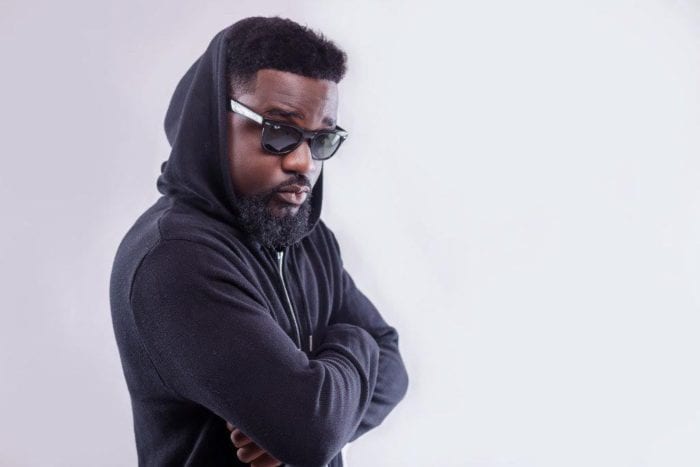 Sarkodie has risen to become the most successful rapper in Ghana and probably Africa. He describes the journey as tough just as every other successful person says. In this post we tried to summarize the career path of Sarkodie to you.
Sarkodie began his music career as an underground rapper.
His first single "Baby", featuring Mugeez of the duo R2Bees, became an instant hit and made Sarkodie a household name within the Ghanaian music industry. Sarkodie released his 2009 debut album Makye, with production from Killbeatz and Jayso as well as guest appearances from Kwaw Kese, J-Town, Sway and Paedae of R2Bees.
On 16 September 2009, Sarkodie performed alongside Busta Rhymes at the Busta Rhymes Live in Ghana concert.
In 2011, Sarkodie released "Good Bye", "One Time For Your Mind", "You Go Kill Me", "Living Legend", and "Onyame Nhyira" as lead singles off the Rapperholic album. "You Go kill Me", which features EL, was well-received throughout Ghana. Sulley Muntari, Castro, Deborah Owusu-Bonsu, X.O Senovoe, DJ Mensah and Funny Face made cameo appearances in the video.
In 2012, Sarkodie launched the Rapperholic album, which received positive reviews from music critics. The album features guest appearances from Efya, Chidynma, Mugeez of R2Bees, Obrafour, Jayso, EL and others. Sarkodie went on a nationwide tour to support the album. The Rapperholic album earned Sarkodie his first BET nomination and subsequent win. Sarkodie was also featured on the BET Hip Hop Awards cypher alongside Talib Kweli, Jean Grae and Ab-Soul. He was the only African act featured on the cypher.
READ Sarkodie Photos that Proves He is a King
In August 2012, Sarkodie toured the United States. He performed in several different cities and states, including New York City, Ohio, New Jersey, Maryland, Atlanta, Chicago, Texas and Massachusetts .After releasing his Rapperholic album, Sarkodie performed in five different regions in Ghana as part of his Rapperholic nationwide tour.  On 27 August 2012, Sarkodie performed at the Africa Unplugged Music Festival, which was held at the Wembley Arena in London. He performed alongside R2Bees, Fally Ipupa and Iyanya.
On December 21, 2013, a concert was put together to launch the Sarkology album, which was released on January 2, 2014. The launch was held at the Accra Sports Stadium. The album features guest appearances from Fuse ODG, AKA, Davido, Tiwa Savage, Banky W, 2 Face Idibia, Joey B and Efya, among others.
After releasing the Sarkology album, Sarkodie released the official remix for "Adonai". The remix became an instant hit across Africa, and was featured in BBC's Capital Xtra Top 35 Afrobeats Songs Sarkodie launched his own record label, Sarkcess Music, in 2014. As part of the launch, he premiered the video for "Adonai" remix and "Special Someone", both of which features Castro and AKA, respectively. Sarkodie also released the songs "Megye Wo Girl", "Love Rocks", "Chingum", and "Whine Fi Me" under the label.
On 3 May 2014, Sarkodie performed at the 15th Edition of the Ghana Music Awards.[23] On 7 June 2014, Sarkodie joined Miguel on stage to perform the latter's single "How Many Drinks?", at the MTV Africa Music Awards. In June 2014, Sarkodie collaborated with Mi Casa, Lola Rae, Davido, Diamond Platnumz and Tiwa Savage on a song for DSTV's Africa Rising campaign, which was designed to inspire Africans to partake in community-based social investment projects. The music video for the song, released on June 24, 2014, was shot and directed by South African production house Callback Dream.
On 8 August 2015, Sarkodie performed at the Sarkodie History In The Making concert, which was held at New York City's iconic Apollo Theatre. The sold out concert was supported by EL, Kwaw Kese, Banky W., The Composers, Bisa Kdei and John Dumelo, among others.  Sarkodie has also performed in several African countries, including Nigeria, South Africa, Gabon, Kenya, Benin and Liberia. On 10 October 2015, Sarkodie started his European tour in Modena, Italy. As part of the tour, Sarkodie performed four times in Paris. He also performed in Bordeaux, France, as well as in Frankfurt and Dortmund
On December 30, 2015, Sarkodie announced the release of his fourth album titled Mary. The album is named after his late grandmother who died in 2012. The live recorded album was released on September 12, 2015.  On July 10, 2015, Sarkodie released "Mewu" as the lead single off the album.  On September 12, 2015, an autograph session was held at the West Hills Mall, which is the biggest mall in West Africa. Sarkodie sold nearly 4,000 copies of the album on the first day of its release
On February 27, 2016, Sarkodie spoke to a group of Harvard Business School students. Themed "The Art of the Hustle", his speech was primarily about the challenges associated with being an African musician. Sarkodie also performed at the event following his speech.
Sarkodie held the fourth edition of his Rapperholic concert on Christmas Day; tickets for the event were sold out within 72 hours of its release. He was joined on stage by Fuse ODG, R2Bees, Wizkid, Samini, VVIP, Efya and Shatta Wale.  On 11 March 2016, Sarkodie performed with The Composers music band at the Indigo 02 arena. The event was hosted by DJ Abrantee. Sarkodie was also supported by rapper Fuse ODG.
READ WHO IS THE RICHEST MUSICIAN IN GHANA
Sarkodie's fifth studio album, Highest, was released on September 8, 2017. It comprises 19 songs, including 3 interludes and a bonus track. Released through Sarkcess Music and Dice Recordings, the album features guest appearances from Jesse Jagz, Moelogo, Flavour, Korede Bello, Victoria Kimani and Big Narstie. Highest was primarily produced by Jayso, with additional production from Masterkraft, TSpize, Ced Solo, Nova and Guilty Beatz.
SARKODIE AWARDS AND NOMINATIONS
Sarkodie has received 81 awards from 148 nominations, including 22 Ghana Music Awards. Makye, his debut studio album, won him three awards at both the 4syte TV Music Video Awards and Ghana Music Awards. The album also earned him a nomination at the 2010 MTV Africa Music Awards. Rapperholic, his second studio album, earned him accolades at the 2012 editions of the BET Awards, The Headies, Ghana Music Awards, National Youth Achievement Awards, MOBO Awards, and Channel O Music Video Awards.
READ Richest Musicians in Ghana 2019
Sarkodie  career and endorsements
Sarkodie owned the Sark by Yas clothing line, which was launched on April 27, 2013. The clothing line had accessories for men, women and children.In 2012, he was officially unveiled as the Brand Ambassador for Samsung Electronics at the University of Ghana, Legon. As part of the event, Samsung unveiled the Samsung Galaxy Pocket and Chief Hero Phones that had customized wallpapers of Sarkodie and his signature; users had the opportunity to download exclusive tracks of Sarkodie. Sarkodie also launched the Obidi Chief headphones.In 2013, he signed an endorsement deal with FanMilk Ghana. Sarkodie came  into partnership with Tigo Telecommunications Ghana, a brand that sponsored the 2013 Rapperholic tour.
SARKODIE PERSONAL LIFE
Sarkodie got married to Tracy on 17 July 2018 in a private ceremony held in Tema. They have a daughter, Adalyn Owusu Addo.
SARKODIE RECORDS
Sarkodie holds the following records in Ghana's music industry
First Ghanaian to win BET award
Artiste to win artiste of the year twice (tie)
Most number of nominations (148) and awards (81
How to Renew NHIS on Mobile Phone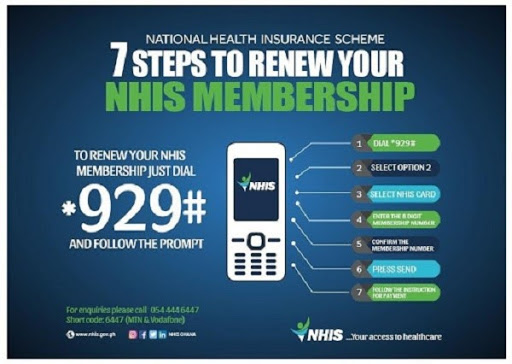 Learn how to check or renew your NHIS card on any phone using these simple steps;
The National Health Insurance Scheme membership has introduced the mobile renewal service that allows members to renew their membership without any much hassle. This is because the government has successfully deployed the NHIS Mobile Renewal Service in all districts across the country. You can access it and renew your NHIS membership just by dialing *929# from any phone network. The Mobile Renewal Service takes away the time-wasting periods and other inconveniences at NHIS District Offices when going for renewals.
Steps to renew your NHIS Membership
Dial *929#
Select Option 2
Select NHIS Card
Enter the 8 Digit Membership Number
Press Send
Follow the instruction for payment
Steps to check your NHIS Membership Validity
Dial *929# – All Networks
Choose Option 1
Select NHIS Card
Enter Your Membership Number
If you are uncertain of anything, kindly call the NHIS Call Centre on 054-444-6447 or 030-274-6447. You can also contact the office via the shortcode 6447 on the MTN and Vodafone networks.
Five Essential Elements Of A Marketing Plan For A Small Business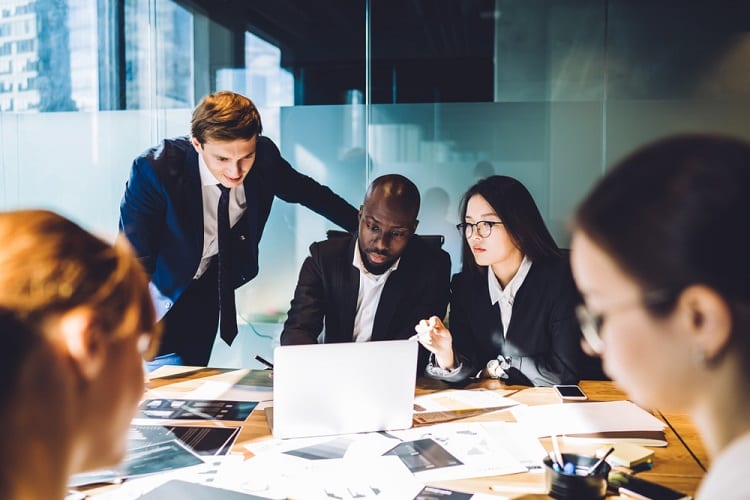 If you are planning to open your own small business, the first step is to develop a business plan. The next step is to develop a marketing plan, as all business plans should be paired with a strategy for marketing your products or services. Marketing strategies vary in format, but they all have the common goal of attracting and building relationships with customers. The style is up to you, but it should include the following elements.
1. Marketing Goals and Objectives
You will need to develop realistic and measurable marketing goals that cover a full calendar year and are aligned with your business plan. Common goals in a marketing strategy include a targeted increase in products sold and a growth in customers. Your strategy will help you achieve your goals. As you develop it, you should factor in the type of products or services you are selling, how and where you sell them, and the level of consumer awareness surrounding your business. 
Read Inspiring story of Sheila Hollins
2. Define Your Target Audience
Fully describe the characteristics of your potential customers, as well as their media viewing habits. For example, some restaurants target gourmets with an average income of over $100,000, while others focus on providing affordable meals to individuals on a fixed income. Take the time to define your audience and customers for your products or services, along with their unique demographic characteristics, such as age range, marital status, gender, race, income level, or education. This will also help you lay out your plan for distinguishing yourself from your competition.
3. Research Marketing Tactics
There are more marketing tactics available today than ever before and trying to determine which one is best for your business can be overwhelming. Take the time to research all marketing vehicles, which range from traditional (billboard, television, radio, newspaper, and magazine) to digital (pay-per-click ads with Google, social media efforts with Facebook and Twitter, etc.). A full understanding of these tactics will make you more comfortable in selecting which ones are best for your business. 
4. Plan Your Marketing Tactics
Once you have completed the research, select the tactics and channels you will use to accomplish your goals and reach your target audience. This could be determined by customer habits and should align with your sales strategy. Be sure to also monitor your competition and stay current with new tactics and channels that your target audience is using.
5. Develop Your Timeline and Budget
Establish a timeline and budget for your marketing strategy that reaches your audience throughout the year. It should include all scheduled promotions for the entire year and a complete breakdown of their cost. Examples of items in a marketing timeline include increased advertising during the holiday season and a month-long promotion to boost sales.
Roman Abramovic companies and cars
It is also important to remember that a marketing strategy is not set in stone. As your business grows and evolves, so will your marketing strategy. Be on the lookout for courses, webinars, and articles to help stay up-to-date with current trends.
Female Mps in the 8th Parliament of Ghana 2021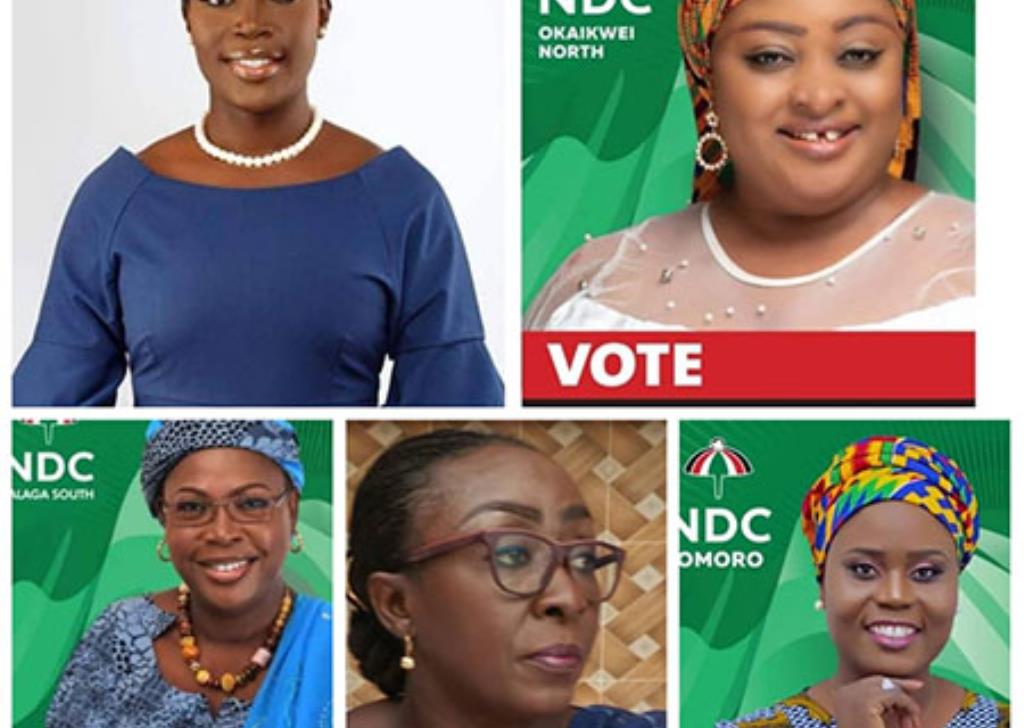 The number of female parliamentarian keeps rising as gender activist push for affirmative action. There are a number of new female Mp's in parliament. Some of the most renowned female parliamentarians and Ministers of state such as Elizabeth Afoley Quaye,Hajia Alima Mahama,Barbara Asher Ayisi and Barbara Oteng Gyasi.There are a total of 13 new female MP's in parliament.Seven of them are NDC members.Below are the list of the new female Mp's in the 8 th parliament.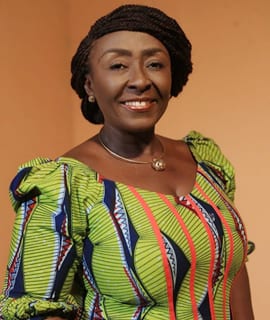 Dzifa Gomashie is a Ghanaian veteran actress,producer, screen sriptwriter and a politician.She was the deputy Minister of Tourism in 2013 to 2017 when Mahama was president.She represent Ketu South Constituency in parliament.
Theresa Lardi Awuni – Okaikei North Constituency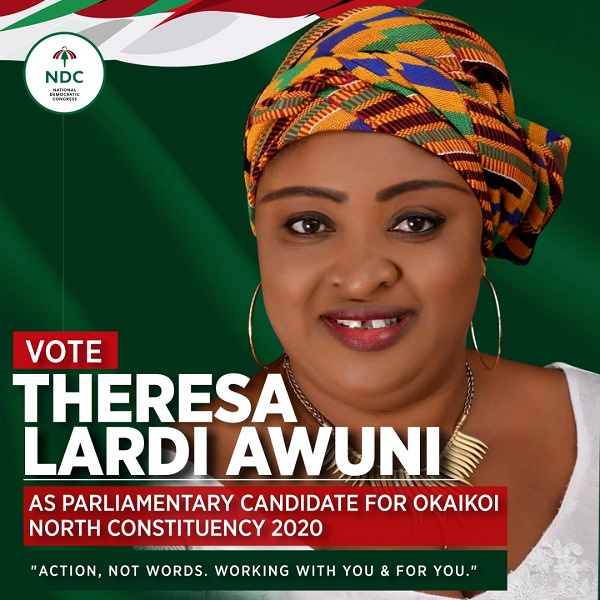 Theresa Lardi Awuni is a Ghanaian politician who is a member of the National Democratic Congress (NDC). She is the member of parliament for the Okaikwei North Constituency in the Greater Accra region of Ghana.
Awuni is a former Ghana Institute of Management and Public Administration (GIMPA) TEIN Women Commissioner, the tertiary wing of the NDC.
Gizella Tetteh Agbotui – Awutu Senya West Constituency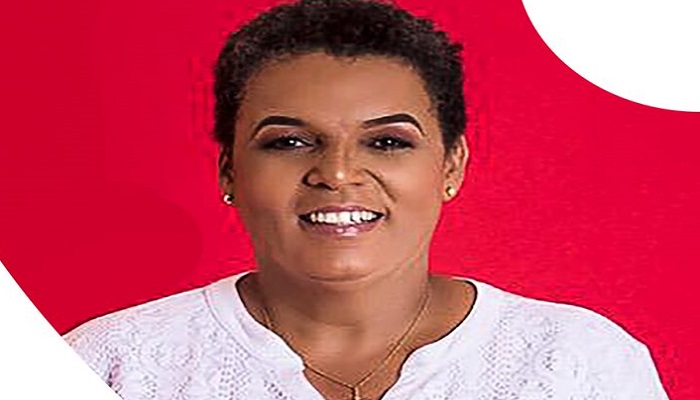 Gizella Tetteh Agbotui is a Ghanaian architect and politician. She contested in the 2020 Ghanaian General Election and won the parliamentary seat for the Awutu Senya West Constituency. She is the sister of Hannah Tetteh who served as member of parliament for Awutu Senya West Constituency and Minister for Foreign Affairs.
Elizabeth Ofusu Adjare – Techiman North Constituency
Elizabeth Ofosu-Adjare is a Ghanaian lawyer and politician who served as Minister for Tourism, Culture and Creative Arts. She was appointed to this position by President John Mahama in 2013 when he formed his first substantive government. She is a member of the National Democratic Congress
Dorcas Affo Toffey – Jomoro constituency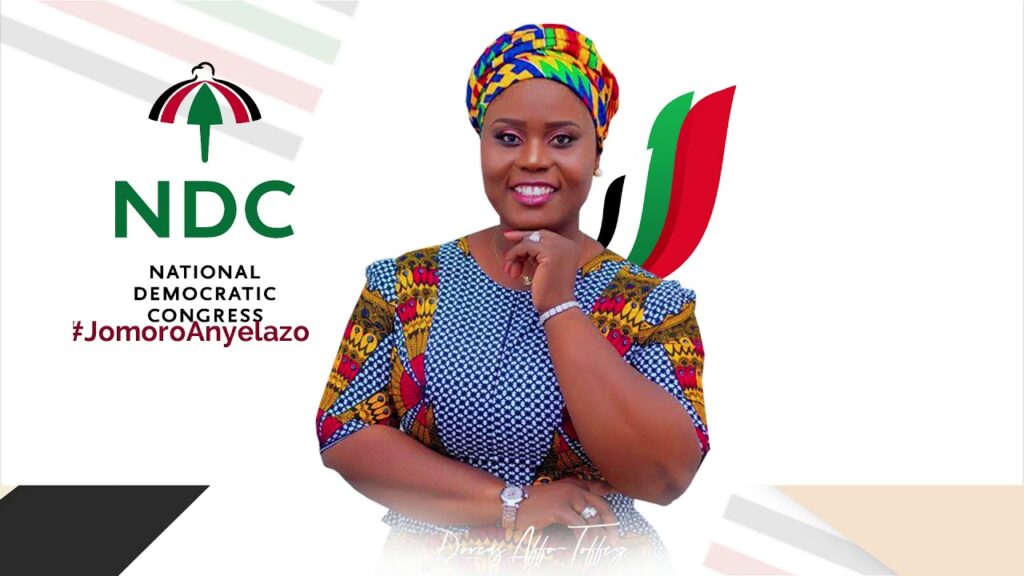 She is a Ghanaian entrepreneur, philanthropist, and politician and a Member of Parliament for Jomoro constituency on the ticket of the NDC.
Affo-Toffey won the 2020 parliamentary elections for Jomoro constituency after polling 24,356 votes representing 55.5% against an incumbent member of parliament Paul Essien of the New Patriotic who had 19,889 votes representing 44.95%.
Lydia Akanvariva Lamisi –Tempane (NDC)
Lydia Akanvariva Lamisi is a Ghanaian nurse and a politician who contested for the parliamentary seat for the Tempane constituency on the ticket of the NDC and won after the demise of her husband, David Adakudugu.
The late Adakudugu was the NDC candidate for Tempane in the Upper East Region.
The 47-year-old nurse polled 20,939 votes which represent 56.0% of the total votes cast as against Joseph Dindiok Kpemka of the NPP who polled 16,462 votes which translates to 44.0%.
Sheila Bartels –Ablekuma North (NPP)
Sheila Bartels, daughter of Ghanaian politician, Kwamena Bartels is a Ghanaian entrepreneur and politician.
She contested in 2020 and won the parliamentary seat for Ablekuma North Constituency with votes of 54,821 which represents 64.26% over Ashley Mensah Winifred of NDC 29,772 representing 34.0%.
Rita Naa Odoley Sowah – La Dade Kotopon (NDC)
Rita Naa Odoley Sowah is a Ghanaian politician and a member of the National Democratic Congres (NDC).
She made history as the first female to win the La Dade-Kotopon seat in 2020 by obtaining 47,606 representing 53.67% whilst her closest challenger, Joseph Gerald Tetteh Nyanyofio of the NPP polled 41,101 votes representing 46.33%. She was a former MCE for La Dade Kotopon
Agnes Naa Momo Lartey-Krowor (NDC)
Agnes Naa Momo Lartey is a Ghanaian politician who contested in 2020 and won the parliamentary seat for Krowor constituency with 41,850 votes representing 55.80% as against the incumbent MP and Fisheries Minister, Elizabeth Afoley Quaye of the NPP who polled 32,604 votes representing 43.47%.
Ms Lartey began her political career in 2000 since then, she has served as an assemblywoman and a presiding member of the Krowor Municipal Assembly.
Ophelia Hayford – Mfanteman (NPP)
Ophelia Hayford, a cop turned politician is a member of the New Patriotic Party who contested for the parliamentary seat for the Mfantsiman Constituency and won with votes of 36,091 which represents 51.83% against James Essuon of the NDC who polled votes of 32,379 representing 46.76%.
She is the wife of the late Mfantiman MP, Ekow Quansah Hayford.
Hajia Lariba Zuwera Abudu- Walewale (NPP)
Hajia Lariba Zuwera Abudu is said to be the sister of Vice President, Dr. Mahamudu Bawumia, who polled 32,294 votes to beat her closest contender Abdallah Abubakar of the NDC who polled 30,615 votes.
Dakoa Newman – Okaikwei South (NPP)
Dakoa Newman is a Ghanaian politician who is a member of the New Patriotic Party. She won Okaikwei South Constituency seat by getting 40,393 votes representing 60.82% against her closest contender Abraham Kotei of the NDC who obtained 26,019 votes representing 39.18%.
Zuwera Mohammed Ibrahim
Zuwera Mohammed Ibrahim is a member of parliament for the National Democratic Congress and represented the people of Salaga south constituency in the Savannah Region.
She won after polling votes of 20,525 representing 49.5% against the incumbent Member of Parliament and Savannah regional minister, Salifu Adam Braimah of the NPP who had 19,086 representing 45.90%.