Sarah Adwoa Safo Biography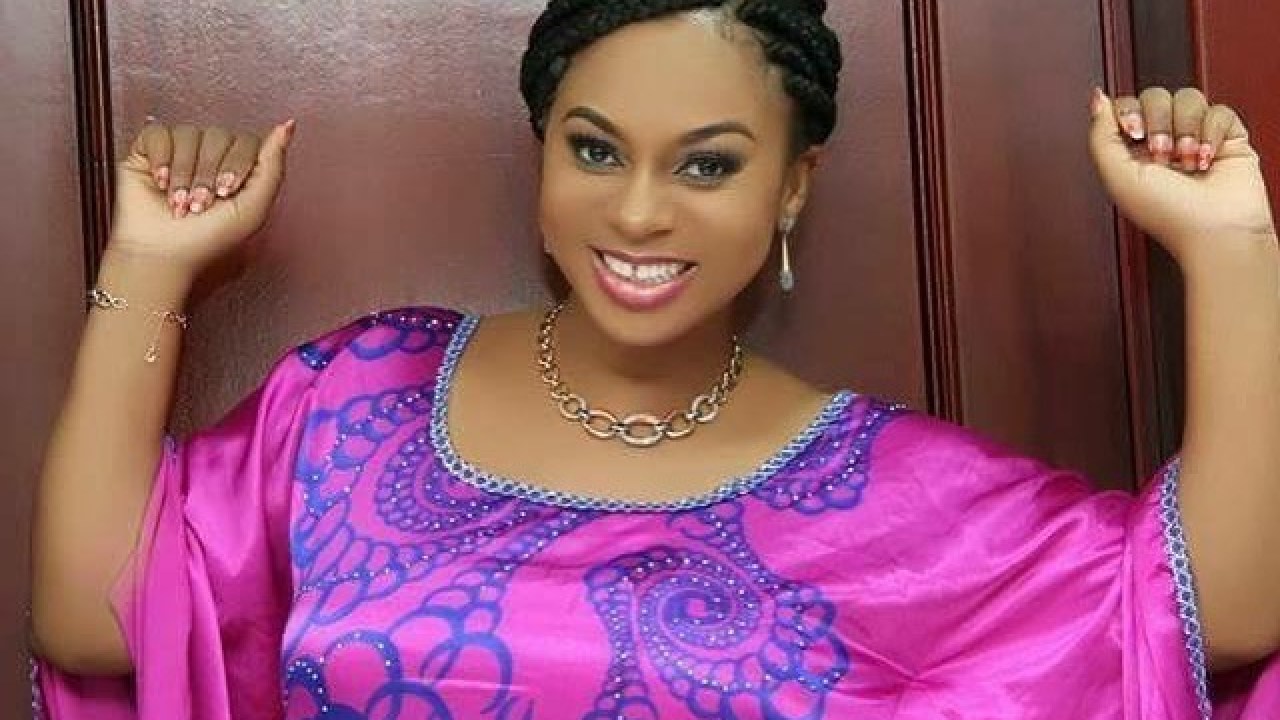 Read Sarah Adwoa Safo biography here
Sarah Adwoa Safo biography is a Ghanaian lawyer and politician. She is the New Patriotic Party Member of Parliament (2013–2020) for the Dome Kwabenya Constituency of the Greater Accra Region of Ghana.
She was born on 28th December, 1981 to Ghanaian industrialist and pastor, Apostle Kwadwo Sarfo Kantanka.
She was home-tutored and wrote and passed her GCE A' Level in 1998. At age 17, she entered the University of Ghana Faculty of Law where she obtained Bachelor of Law (L.L.B.) degree in 2002. Safo was the Vice-President of the Law Students Union (LSU) in her final year. She then continued to the Ghana School of Law and was called to the Bar in October 2004 at the age of 22. She holds an LLM from George Washington University.
Career
She worked briefly with the Office of the Attorney General for the District of Colombia, Washington DC in the United States and thereafter returned to Ghana to serve her nation. On her return back home in late 2005, she joined the law firm Kulendu @ law, then Zoe, Akyea & Co, as a private legal practitioner and concurrently served on the Mediation Committee of the Legal Aid Board of Ghana as a Mediator.
Read Osei Kyei Mensah Bonsu Biography
She worked as the first legal officer of the Public Procurement Authority (PPA) for two (2) years and was very instrumental in the formulation of the proposals that formed the basis for the creation of the Appeals and Complaint Panel of PPA and the change of the name Public Procurement Board to Public Procurement Authority.
Sarah was first elected as the member of parliament for Dome Kwabenya in 2012. And she has been re-elected in 2016 and 2020. She was deputy majority leader of the 7th Parliament of the Republic of Ghaan and is the only female MP in Ghana to ascend to the number 2 position of the Majority front.
She was appointed Minister of State in charge of Government Procurement in 2017, serving till 2021; under Nana Addo Dankwa Akufo-Addo, 5th president of the Republic of Ghana.
Read Kennedy Agyapong net worth
Husband
It has been reported that the Sarah Adwoa Safo married Hanny Mouhtiseb in 2019. The couple has a child.
Kwadwo Safo Kantanka Biography Cars, Net Worth And Companies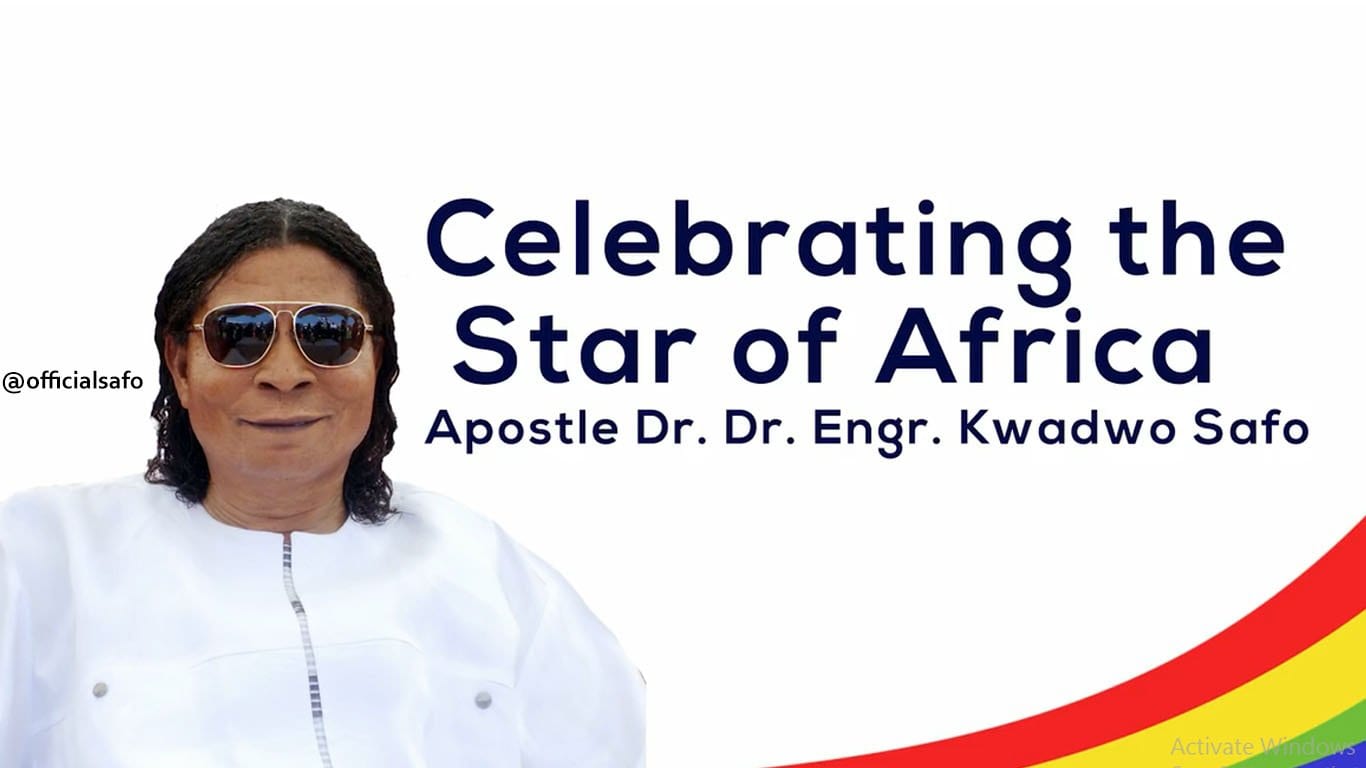 Apostle Dr. Kwadwo Safo Kantanka is a mysterious but great man to have surfaced on the earth.
He is a preacher, inventor, innovator, Physicist, Chemist, Biologist, agriculturalist, philanthropist and the Star of Africa.
He is the world's greatest multi-dimensional scientist and technologist of all times and has carried out the greatest philanthropic activity in Ghana.
He funds all these exercises with revenue from his numerous investments.
He is also the founder of the Kristo Asafo church, Great KOSA network of companies and many other institutions. His mission is to redeem Africa from bondage.
Early Life
Apostle Dr Kwadwo Safo Kantanka was born on 26th August 1948 at Bekwai in the Ashanti Region of Ghana.
As a child, he had deep passion for science and technology. After closing from school, he would quickly do his home work and rush to the farm to get sticks for designing cars, helicopters, planes, etc.
He designed machines and automobiles that had never been seen in the town.
The level of wisdom displayed by the young Kwadwo Safo Kantanka through his speech and handicrafts astonished lots of people.
This earned him great respect from the community including the youth and the elderly.
Apart from his deep interest in studying nature, he loved sports. He was a very good footballer, musician and dancer.
It is therefore not surprising that he started manufacturing musical instruments at the early part of his life.
After basic school, he attended the Ghana Technical Works Institute in Kumasi. He thereafter had a three-year stint as a welder at the Volta Aluminum Company (VALCO).
Founding of Kristo Asafo
On the 3rd of February 1971, he founded his church, Kristo Asafo (Christ Reformed Church).
The infant Kristo Asafo faced some economic challenges. To solve these, Apostle Safo Kantanka embarked on preparing soaps that cured skin diseases.
Many were amazed to see a man of God roaming through towns and villages with soap on his head and advertising with his mouth to attract customers.
This made some people to question his legitimacy of being a man of God but Apostle Safo Kantanka was not bordered about this.
He knew he was a great man and had a special mission to accomplish on earth but it was just a matter of time.
He also embarked on selling cooking oil and foodstuff, farming, fishing and many other trades and entrepreneurial ventures.
He did all these alongside the preaching of the gospel.
From this humble beginning, it appeared to lots of people as a shock when they saw him donating the little he had to the poor and needy in society.
He also manually dug wells for villages and communities to aid them obtain good drinking water. All these were done wholeheartedly and free of charge.
READ Kwami Sefa Kayi Profile, Net Worth, Cars And Salary
Apostle Kwadwo Safo Kantanka and his Kristo Asafo were synonymous to philanthropy.
In 1980, Apostle Kwadwo Safo Kantanka began organising annual charity shows where lots of food stuff from his farms, clothing and other items were distributed to the poor and needed in society.
He also exhibited some of his inventions and innovations on such shows. In the year 2013 he organised the 33rd annual edition of the said show.
Apostle Dr Safo Kantanka and the Kristo Asafo are famous for philanthropy and service to the needy in society.
READ OSEI KWAME DESPITE NET WORTH
The Kristo Asafo started as a church in Accra New town without any branch. Today, the Kristo Asafo has 137 branches in Ghana and other international branches in Verona (Italy), London (United Kingdom) and the United States.
The Kristo Asafo (Christ reformed Church), apart from its believe in the trinity, also believe that the infinite intelligence that God has given to mankind is not limited to one race and that by hard work and perseverance through science and technology as demonstrated by its visionary leader, Apostle Dr. Kwadwo Safo Kantanka, Africa will be redeemed.
Miracles
Apostle Dr. Kwadwo Safo Kantanka is a special Man of God. He preaches the gospel and performs miracles within and outside the congregation of his church.
From healing the sick; raising the dead; commanding the ground to split open for water and Tilapia to emerge and form a fish pond (at Adansie in Ashanti Region) and many other wonders beyond the scope of this text, he reminds people that "miracle is not my mission on earth".
Kwadwo Safo Kantanka Investments
Apostle Dr. Kwadwo Safo Kantanka is a man of few words and an optimist. As industrious and business minded as he is, he has invested in many businesses including the following:
Great KOSA Company Limited: This is a conglomerate involved in inventions, innovations and other activities.
It has various divisions and sub-divisions such as the Foundry and Pattern Development division, Plant Medicine division, Building and Construction division, Mechanical and Automobile division, Radio and Transmission division, Electricals and electronics division etc.
Content on this website is protected by DMCA.  Dont waste your time copying because you would eventually remove it.