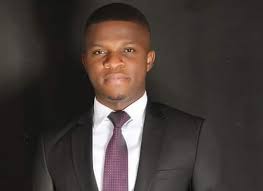 Glusea brings to you Sammy Gyamfi biography
Samuel Adu Gyamfi popularly known as Sammy Gyamfi is a Ghanaian politician and a lawyer. he is the current communications officer for the Opposition National Democratic Congress(NDC).
He hails from wamfie in the Bono region but has spent all his life in Kumasi in the Ashanti region of Ghana.
Sammy Gyamfi biography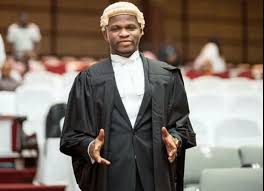 The vibrant politician was born on 28th March, 1989. Not much is known about the early years of Sammy Gyamfi.
Sammy became popular while attending his university education at Kwame Nkrumah University of Science and Technology (KNUST).
The outspoken politician and lawyer was not politically conscious growing up, he fell in love with politics during his first year at KNUST.
Read Also Haruna Iddrisu Biography
While in school, Sammy was always around members of the New Patriotic Party (NPP) until he experienced discrimination and intolerance by members of the TESCON group. This made the NPP became unattractive to him.
He then joined the NDC tertiary group TEIN. Sammy won the heart of several TEIN-NDC KNUST members due to his outspoken, smartness and in-depth knowledge in politics. He was highly hailed by all
Sammy Gyamfi rose to become the President of TEIN-NDC KNUST between 2011-2012. His name was all over Ashanti region and this made the then Mayor of Kumasi Mr Kojo Bonsu appoint him as the spokesperson and public relations officer for the Kumasi Metropolitan Assembly (KMA) between 2012-2016.
Mr Gyamfi has been an active member of the Communications Team of the NDC over the last ten years and has played various roles for the NDC in both the Ashanti and Brong-Ahafo Regions. He was the Communications Director of Ibrahim Mahama's Exton Cubic Mining Group.
Sammy attended the Ghana Law School where he was elected as the SRC President. He was called to the bar on 5th October, 2018.
Sammy Gyamfi contested for the National Democratic Congress (NDC) position of National Communication Officer in November 2018 where he won massively beating his contender Fred Agbenyo.
The outspoken Sammy's research-based, cutting-edge, and firebrand communication style has earned him the praises of many party members who see him as an antidote to the weak communication machinery of the National Democratic Congress (NDC).
He has been a key voice and the main new face who has propelled the communications machinery of the NDC. His style of communication and vociferous nature puts fear into any person who comes to debate him. Sammy Gyamfi is currently the Convenor of the Coalition for Social Justice (CSJ).
Sammy Gyamfi biography