Samira Bawumia Fashion Photos You have never seen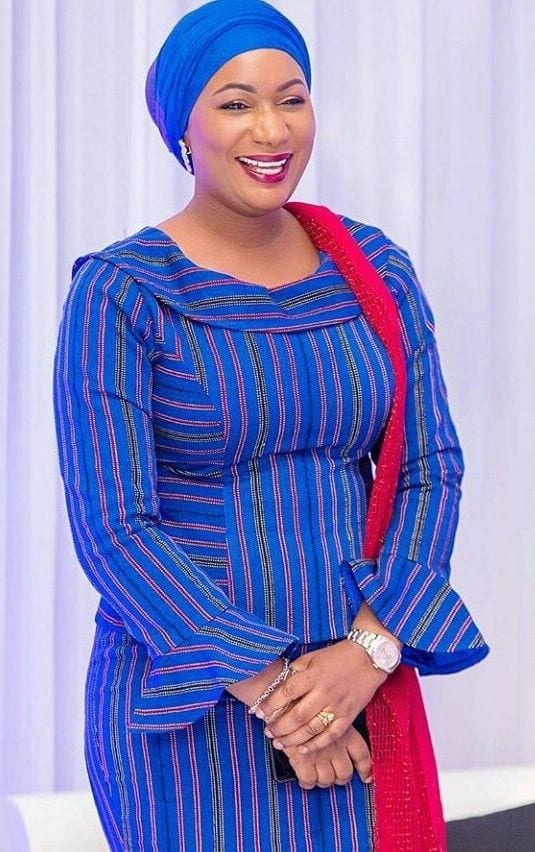 Samira Bawumia (born 20 August 1980) is a Ghanaian politician and the Second Lady of the Republic of Ghana. She is married to the Vice President of Ghana, Mahamudu Bawumia.
Samira Bawumia is a beauty contestant, lifestyle TV presenter now turned politician. She shot to prominence in the 2016 Ghanaian Parliamentary and Presidential electioneering period. She boldly campaigned against corruption and inefficient management of state resources. She quickly became a role model for many Ghanaian young women.
READ LATEST FASHION DRESSES FOR LADIES
She holds a Bachelor of Arts (Social Science) Degree from the Kwame Nkrumah University of Science and Technology and a Master of Business Administration (Project Management) from the Ghana Institute of Management and Public Administration, where she graduated top of her class. She is the Founder and CEO of Samira Empowerment and Humanitarian Projects, a non-profit organisation that focuses on Health, Education, Gender Parity and Women Empowerment, as well as Entrepreneurial Development.
Samira is known for her style of dressing which many adore her for. We have brought to you some of the adorable photos of the fashion queen you may have never seen before.
Samira was born to a politician, Alhaji Ahmed Ramadan, the former National Chairman of the People's National Convention (PNC) and Hajia Ayesha Ramadan. She is their only daughter. Samira is married to H.E Dr. Alhaji Mahamudu Bawumia, the Vice President of the Republic of Ghana, with whom she has four children.