Rupert Murdoch net worth 2023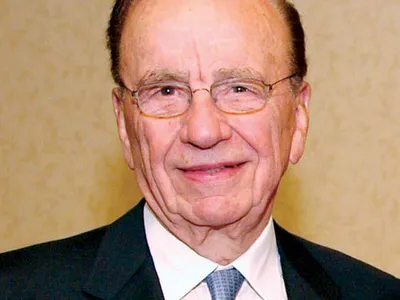 Rupert Murdoch net worth 2023: Keith Rupert Murdoch is an Australian-born American businessman, media tycoon, and investor. Through his company News Corp, he is the owner of hundreds of local, national, and international publishing outlets around the world, including in the UK (The Sun and The Times), in Australia (The Daily Telegraph, Herald Sun, and The Australian), in the US (The Wall Street Journal and the New York Post),
Rupert Murdoch net worth
| | |
| --- | --- |
| Net worth | $22 billion |
| Date of birth | 11 March 1931 |
| Occupation | Businessman |
| Nationality | American |
As of 2023, Rupert Murdoch net worth is valued at $22 billion making him one of the richest people in the world. Rupert made his wealth from his various media outlets.
Biography
Murdoch was born on 11 March 1931 in Melbourne, Victoria, Australia.
He attended Geelong Grammar School, where he was co-editor of the school's official journal The Corian and editor of the student journal If Revived. He took his school's cricket team to the National Junior Finals. Murdoch worked part-time at the Melbourne Herald and was groomed by his father to take over the family business.
Murdoch studied Philosophy, Politics and Economics at Worcester College, Oxford in England, where he kept a bust of Lenin in his rooms and came to be known as "Red Rupert". He was a member of the Oxford University Labour Party, stood for Secretary of the Labour Club and managed Oxford Student Publications Limited, the publishing house of Cherwell.
Murdoch completed an MA before working as a sub-editor with the Daily Express for two years.
Career
After his father's death in 1952, Murdoch took over the running of The News, a small Adelaide newspaper owned by his father. In the 1950s and 1960s, Murdoch acquired a number of newspapers in Australia and New Zealand before expanding into the United Kingdom in 1969, taking over the News of the World, followed closely by The Sun.
In 1974, Murdoch moved to New York City, to expand into the US market; however, he retained interests in Australia and Britain. In 1981, Murdoch bought The Times, his first British broadsheet, and, in 1985, became a naturalized US citizen, giving up his Australian citizenship, to satisfy the legal requirement for US television network ownership.
In 1986, keen to adopt newer electronic publishing technologies, Murdoch consolidated his UK printing operations in London, causing bitter industrial disputes. His holding company News Corporation acquired Twentieth Century Fox (1985), HarperCollins (1989), and The Wall Street Journal (2007). Murdoch formed the British broadcaster BSkyB in 1990 and, during the 1990s, expanded into Asian networks and South American television. By 2000, Murdoch's News Corporation owned over 800 companies in more than 50 countries, with a net worth of over $5 billion.
In November 1986, News Corporation purchased a 35% stake in the South China Morning Post group for about US$105 million. At that time, SCMP group was a stock-listed company, and was owned by HSBC, Hutchison Whampoa and Dow Jones & Company.
In 2019, Murdoch and his new wife Jerry Hall purchased Holmwood, an 18th-century house and estate in the English village of Binfield Heath, some 4 miles (6.4 km) north-east of Reading.
Rupert Murdoch net worth
Rupert Murdoch net worth
As of 2023, Rupert Murdoch net worth is valued at $22 billion