Roman Abramovich, House, Cars, Children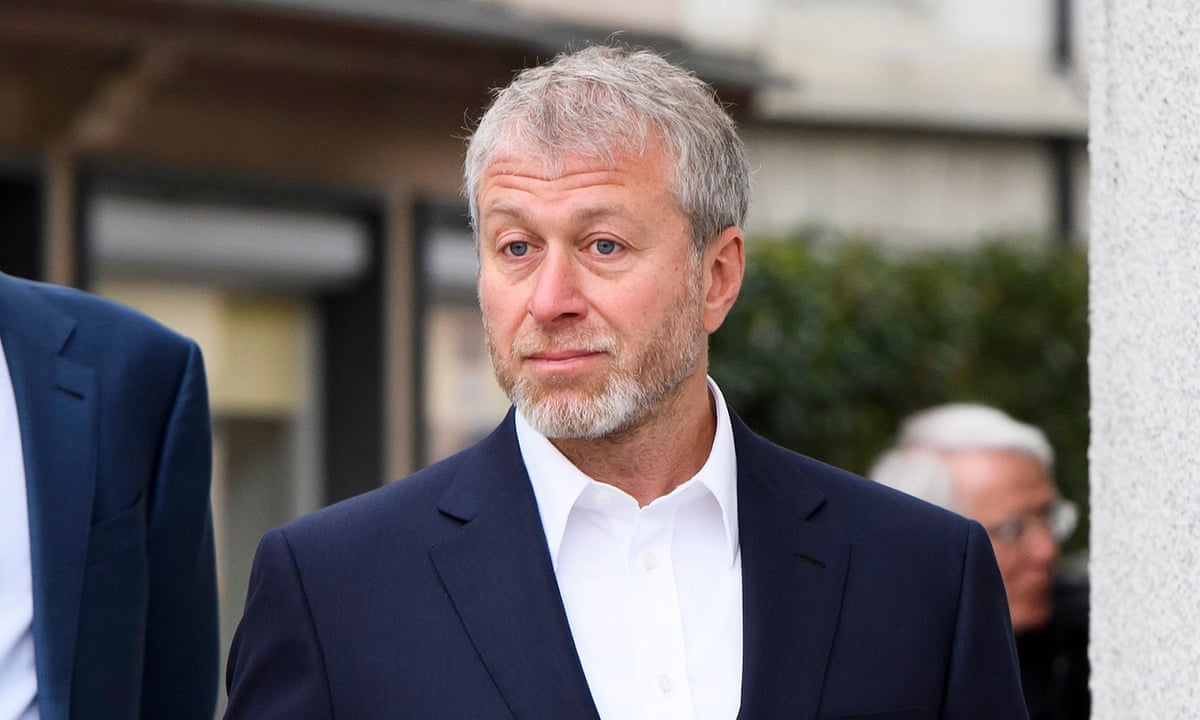 Roman Abramovich best known in the public domain as the owner of Chelsea, however, the Israeli- Rusian is more than that. He is a successful businessman and a politician. Roman is also a philanthropist. He has given more than any living Russian towards the building of hospitals, schools and other infrastructure.
Businesses
Abramovich is the main owner of the private investment company Millhouse LLC and owner of Chelsea Football Club, an English Premier League football team.
Millhouse Capital's shareholders sold their 26 percent holding in OAO Aeroflot in 2003 and a 50 percent stake in OAO Russian Aluminum , now the world's largest aluminum producer, in two deals spanning 2003 and 2004. 
Abramovich invested and led a $30 million round of funding with businessman OD Kobo Chairman of PIR Equities.
 Other partners include several well-known people from the music industry, among them David Guetta, Nicki Minaj, Tiësto, Avicii, will.i.am, Benny Andersson, Dave Holmes manager of Coldplay and others.
Abramovich has invested in other startups in various fields. Among them is BrainQ, an Israeli startup which develops artificial intelligence-powered technologies to treat neurological disorders, such as stroke, spinal cord injury and traumatic brain injury.
Also StoreDot, founded by Doron Myersdorf, where Abramovich has invested over $30 million
Roman Abramovich House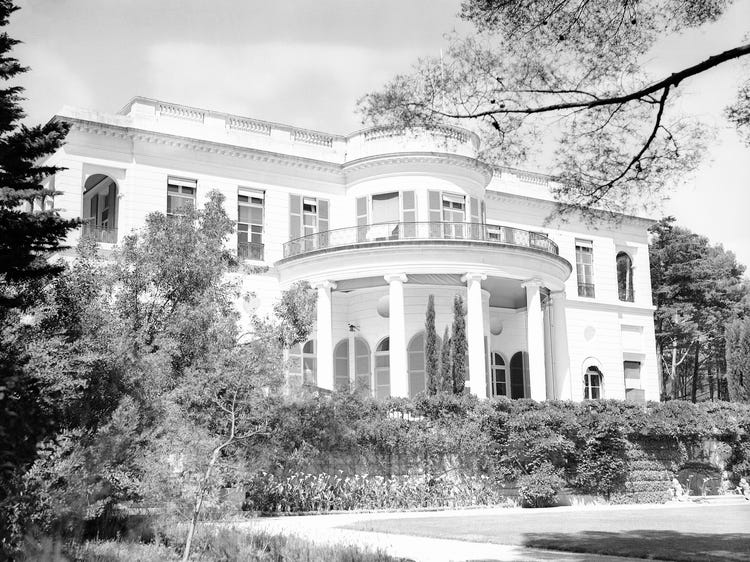 Roman owns a mansion which cost about $300 million. Part of Abramovich's wealth includes a Code d'Azur mansion which was lived in by King Edward, who abdicated the British throne in 1936.
There's the massive mansion at Kensington Palace Gardens — dubbed 'billionaires' row' — and the three-storey penthouse he's taken at exclusive tower block Chelsea Waterfront.
Not to mention his properties across the rest of the world including a bond style ski lodge and ranch in the US, his Caribbean retreat and a Chateau in the south of France.
Abramovich bought the cream 15-bedroom mansion on 'billionaires' row' for £90m in 2009.
Kensington Palace Gardens is one of the most desirable addresses in the world, with business magnates such as Laksmi Mittal and Wang Jianlin living on the road.
It sits behind Kensington Palace, the home of the Duke and Duchess of Cambridge, in a road protected by armed police, retractable bollards and CCTV.
As property prices in central London have ballooned, the pad is now worth at least £125m, according to local estate agents – and very soon it'll be worth even more.
That's because plans were approved in 2016 for the oligarch to increase the size of the Grade II listed building from 16,000sq/ft to 20,000sq/ft.
The building was formerly the Russian embassy but is now fit for a king.
https://www.instagram.com/p/B1bmg22FbJ5/
The main renovation work is to replace a swimming pool described as "miserable" by architects designing the upgrades.
The current underground swimming pool will be filled in and replaced with staff accommodation, while the new indoor pool will be at ground level and be lit by skylights.
The dining room and the playroom on the lower ground floor will be made bigger, while there will also be a widening of the outside terrace.
Roman Abramovich Yacht
It cost just shy of £300million when he ordered it in 2010 – and at the time it was the biggest private yacht in the world.
But by the time the Russian billionaire finally got the keys, the luxury extras and security measures had trebled costs to close to £1billion.
It is probably the most extravagant boy's toy ever imagined, with upgrades and maintenance taking the cost to somewhere close to £400million.
Built by renowned German shipbuilder Blohm & Voss in the Hamburg shipyards that built the Bismarck, Eclipse was launched after five years of design, development and testing.
For starters it is 533ft long – more than twice the size of the pitch at Stamford Bridge.
The fuel tanks are said to be able to hold a million litres, meaning it can travel 6,000 miles before it needs topping up.
Eclipse boasts nine decks, the top one containing two helipads and a garage.
The forward helideck opens out to allow for a Eurocopter EC155 to be stored in a hangar underneath.
The eighth deck features a swimming pool and a sundeck, with a pull-out barbecue and pizza oven and a built-in wood burning fire pit.
The main saloon boasts a fireplace and a massive driftwood sculpture from Bali in Indonesia.
There is another pool on the seventh deck with an adjustable depth feature that sees the floor rise and fall, so that it can be converted into a dance floor.
Cars
Pagani Zonda R, £2.5million
The jewel in the crown, only 15 of these beauties have ever been made.
It is not road legal and can only be driven around the track, with Abramovich's Zonda on show at a private track day in Germany's famous Nurburgring in 2016.
Porsche 911 GT1 Evo, £1.7m
Another track only car, the GT1 is a classic race car from the mid-1990s.
Capable of 205mph, one recently sold at auction for £2.3m.
Ferrari FXX, £1.6m
Roman loves cars that are made for the track.
The FXX was built in 2005 as a special prototype, with only 30 made.
The gorgeous-looking car later went into street-legal production, becoming the Ferrari Enzo.
Bugatti Veyron, £1.5m
The car that every serious collector has to own.
The German-French built hypercar held the record for the fastest street-legal car ever built.
Read Highest Paid Footballers in the world
Capable of an eye-watering 267mph.
Aston Martin Vulcan, £1.2m
The limited edition, track-only Aston Martin was launched in 2015 – with only 24 made around the world.
The carbon-fibre racer does 0-60mph in 2.9secs and a top speed 224mph.
At a cost of around £1.2m when it was launched (it'll be worth more now), owners aren't even allowed to drive it without permission form the supercar manufacturer.
Digital technology is having an impact on the exponential growth of gambling and games of chance
Gambling is a common practice in our societies and has existed since the dawn of time in countless forms. Although the gambling sector in particular is not an economic activity like any other, the technological revolution of the Internet has completely broken down the boundaries in this field over the last 15 years.
Sociologists have found that the need to gamble is inherent in human nature. It allows us to be outside the constraints of ordinary existence. This is why, since Ancient Greece, competitive games, such as gambling and games of chance, are cultural practices rooted in our configurations of sociability. With the advent of digital technology, however, the gambling landscape has changed considerably. People all around the world have access to a very wide variety of online games. The legislator has therefore codified the framework. In Belgium, France, Ireland or the UK, amongst others, games of chance are strictly regulated. The Belgian law, for example, aims to channel the operation of these games reserved for adults through licences. This law defines games of chance as "a game for which a stake of any kind is engaged, resulting either in the loss of the stake by at least one of the players, or in a gain of any kind, for the benefit of at least one of the players or organisers of the game and for which chance is an element, even an accessory one, for the running of the game, the determination of the winner or the fixing of the gain". Both sports betting and online casino are governed by this law and similar laws exist in a lot of countries.
Read Also 5 Reasons Sports Betting is on the rise
Casino games and sports betting
Historically, casino games were the first games to be put online. Virtual casino sites are also the most popular on the web because they include all the games that are present in a casino (roulette, blackjack, slot machines, etc.). They are also the most profitable online gambling sites with a worldwide turnover estimated at 43 billion dollars in 2019. As for online sports betting, these are "bookmaker" type bets. A lot of bookmakers offer their services on the market, for example:
Most often, bets are placed on the odds of a team or a player. The importance of a sport, such as football for example, but also major sporting events contribute to the constant increase in the number of online players. Overall, the gaming industry saw its revenues increase by approximately 9.5% between 2018 and 2019, from $138.7 billion to $152 billion. The global revenues of the gaming industry in 2020 are three times higher than those of the music industry.
"E-gaming": a new gaming culture
Online gambling has changed the representation of gambling. Indeed, digital technology removes some of the constraints of physical points of sale, including opening hours. Players can now play 24 hours a day, wherever they are, from their computer or smartphone. Online gambling is also a vehicle for a new culture of relating to others. Physical boundaries are disappearing. You can play by chatting with Internet users, sharing your opinion, reading comments, individually or as part of a group of geographically distant players. Finally, you can also play in real time and "remake" yourself according to the vagaries of an event.
The health crisis does not affect the game
Nearly one in four people have played for money. One person in ten plays at least once a week. Three out of a thousand people play every day. The average gambler plays no less than eight different games. More men (38.5%) than women (23.5%) gambled in the past year. Gambling is most prevalent among adults aged 25-54 (36.0%). The economic and health crisis clearly does not affect gambling. According to a study by the University of East Anglia in the UK, this is because our brains are programmed to help us keep hope. Experiencing a factual situation of relative deprivation would therefore lead individuals to instinctively turn more to chance or superstition in order to hope for a way out.
5 Key Tips to Maintaining a Healthy Relationship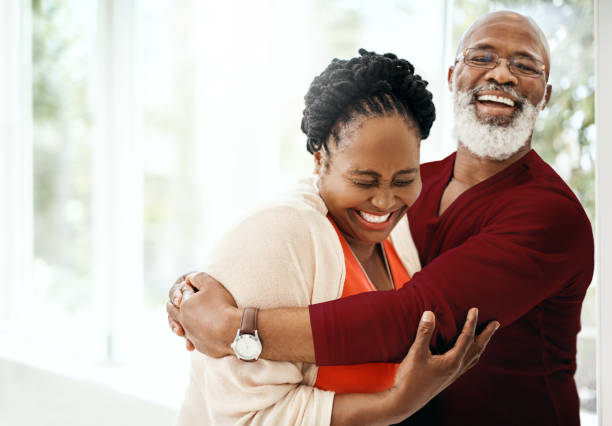 Building a healthy romantic relationship takes a lot of effort and time. There are unavoidable ups and downs every relationship goes through. These can sometimes make people think it is impossible to have a healthy relationship.  This happens because they often overlook what it takes to maintain a good relationship.
Looking for ways to build a long lasting bond with your partner? The following tips will help you maintain a healthy relationship.
SPEND ENOUGH QUALITY TIME TOGETHER
One most important way to build a relationship is by staying connected to your partner. The more you spend time together, the more you know yourselves better. People can only stay together when they understand and know themselves better. Make it a habit to spend time with your partner on a daily basis. Take time to travel together, Communicating regularly would help you to know the likes, dislikes, desires and needs of your partner.
Read Also How can Betterhelp help you focus on your mental welbeing
DISCOVER YOUR PASSION LEVEL
Spending time doing something you like gives a sense of inspiration and motivation. As a couple, you should discover a shared passion that interest both parties. It could be in the form of games, a skill, or a hobby. This helps you to relish the times you spend together. You can practice taking a walk, going to the movies, reading a particular book, learning a new skill with your partner.
NURTURE A WELL MEANING EMOTIONAL CONNECTION WITH EACH OTHER.
Maintaining a healthy relationship transcends feeling loved. A lot of couples build their relationships around a peaceful coexistence, beyond which the is no any emotional attachment. A healthy relationship is one in which the partners don't just feel loved, they are being loved. To learn how to nurture an emotional connection with your partner, click here
STAY OPEN AND HONEST
No one can ever tell what you are going through if you don't tell them. To build a strong relationship, you shouldn't wait for your partner to ask what you need before you tell them. Instead of making them guess what you are going through, be open to tell them. It could be a medical condition, a behavior about your partner you dislike; you should be open to let them know. Also. Be honest to admit your mistakes and faults
LEARN TO RESOLVE CONFLICTS AMICABLY.
A healthy relationship is not one without troubles; it is one that recognizes challenges as a setback to set them up for greatness. See challenges as a way to make your love life stronger. Acknowledge conflicts when they come and seek to resolve them peacefully. Each partner should be free to express their views without fear of intimidation or humiliation.
Every relationship requires consistent attention, commitment and understanding to stand the test of time. Give attention to the above tips and watch your love life flourish.
Which Horse Racing Jockey Has the Biggest Fortune?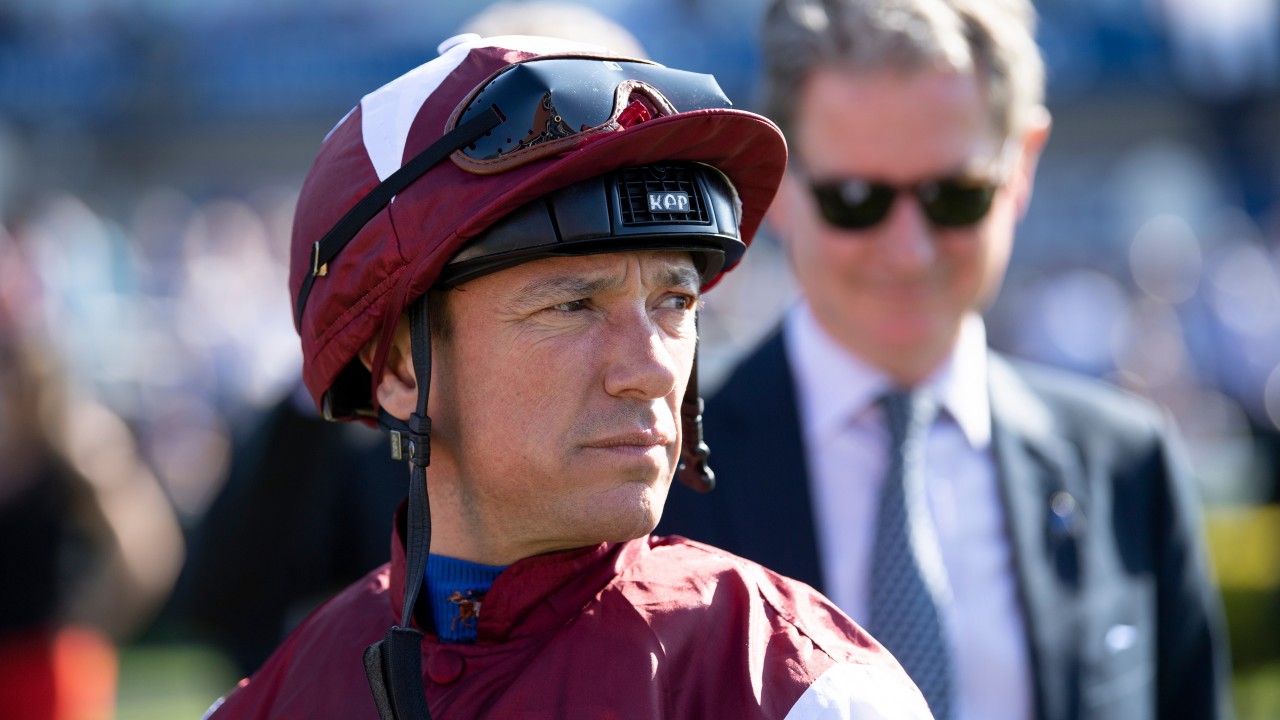 The best horse racing jockeys can earn a lot of money during their career, especially if they rack up lots of wins in the world's major races.
Which of them has put together the biggest fortune over the years?
Frankie Dettori – $18 Million
The Italian-born jockey has a hugely impressive list of wins stretching back to his early days when he rode 100 winners as a teenager in 1990. Since then, he has collected prize money from just about all of the major races in the UK and France, as well as in several other countries with a strong horse racing culture.
Dettori spent most of the peak of his career riding winners for the Godolphin Racing stable, and arguably his finest moment came in 1996, when he rode every single winner in the seven races held on British Champions' Day at Ascot.
He has appeared in TV adverts and Celebrity Big Brother, as well as lending his name to video games and running restaurants. Thanks to all of this hard work and effort, he has a net worth that is thought to be as high as $18 million or so. 
Yutaka Kate – $800 Million
He isn't particularly well-known outside of his home country, but Yutaka Kate is a horse racing legend in Japan. His career began in 1987 and he smashed many Japanese records over the following decades as he rode to win after win.
Kate's glorious career also saw him rack up big-money wins in France, Dubai, Hong Kong, and other top racing destinations. Some of his biggest victories include Japanese Derby Grand Prix and Dirt Cup, as well as the Dubai Sheema Classic.
It isn't clear exactly how much he has picked up from his career as a jockey, as we need to add a massive amount of endorsements to his prize winnings, but some estimates suggest that he could be worth over $800 million.
Javier Castellano – $400 Million
Castellano and John Velazquez are probably the two richest jockeys on the American circuit. Castellano was born in Venezuela and moved to the US in 1997, to further his career. Since then, he had carved out a hugely successful and lucrative career. He started really picking up big prize money from the mid-2000s onwards, with Ghostzapper being a particularly profitable horse for him.
Castellano was top of the winnings list for American jockeys for several years and boosted his bank balance with wins in the Preakness Stakes, the Breeders' Cup Classic, and the Travers Stakes. If we visit website to look at Kentucky Derby winners, we can see that this prestigious trophy has eluded him so far.
Online estimates of his current net wealth suggest that he could have a fortune of $400 million or more. In 2013 alone he won over $26 million, which was a record at the time, and has broken that record again and again since then.
Christophe Lemaire – $280 Million
While the jockeys we have looked at so far have earned fortunes racing in America, the UK, and Japan, the French horse racing circuit has also produced some highly successful jockeys.
In the case of Christophe Lemaire, he has made most of his money from racing outside of France, with many of his major victories coming in Japan. He has also led his horses to first place in countries like the UK, Australia, and the UAE. His wins include the 1,000 and 2,000 Guineas in the UK as well as the Hong Kong Cup and Japan Cup.
The size of his bank balance is thought to be at least $280 million, with most of this money coming from the Japanese racing world, where he has spent a few years as the jockey with the biggest earnings and with no sign of him stopping anytime soon.