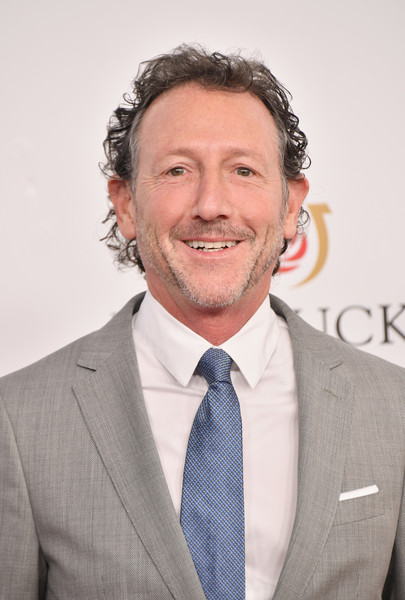 Glusea brings to you Robert Angel net worth
Robert Angel invented the popular word guessing game Pictionary, which was self published in his tiny apartment in 1985. Since selling Pictionary, he has gone on to invent board games and products. Most of his life is spent drawing fruit and surfing the Pacific Angel currently lives in Seattle and is involved in multiple non profit companies.
In this article, we will be bringing to you Robert Angel's net worth .
Early life and Career
Angel was born in Vancouver, Canada in 1958. He moved to the US at the age of 5 with his family, they lived in Spokane, WA. Angel attended Joel E Ferris High School, graduating in 1976. He then went on to Western Washington University and graduated in 1981 with a 2.9 GPA (he pioneered the idea of grades don't matter).
Read Richest Actors in the world
In 1982, he spent 5 months backpacking/hitchhiking throughout Europe. Upon his return to Spokane he moved in with 3 high school friends, which is when Pictionary was first conceived.
In 1982, following his graduation from Western Washington University with a degree in Business Administration and while working as a waiter, Angel invented Pictionary.
After work, Angel would gather with friends to play a version of the game that required each player to randomly locate a word in the dictionary, then sketch it for his teammates.
Two years later in 1984, Angel moved to Seattle and found his old notes on the game. After a few positive play tests with family he decided to go for it. Knowing the words for the game were critical, he went into his back yard and read the entire dictionary to compile the original word list. Two others then joined the company and they produced the first 1,000 games in Angel's apartment.
Angel and his business partners Terry Langston and Gary Everson first published Pictionary in 1985 through Angel Games, they managed to sell 6,000 copies in one year at $35 each.
They licensed the game in 1986 in a joint venture between The Games Gang and Western Publishing. Then in 1994, Hasbro took over publishing after acquiring the games business of Western Publishing.
In 2001, Pictionary was sold to Mattel. At that time they were in 60 countries and 45 languages, with 11 versions just in the US and a total of 32,000,000 games sold worldwide.
Angel developed another game adult board game called ThinkBlot. While the game was not as successful as Pictionary, it was still a hit for 2 years.
Read Top 10 Richest People in the world
Angel has also worked as a producer, known for Finding Hillywood (2013) (aka Film Festival: Rwanda), the 1997 game show Pictionary, and It Snows All the Time in 2015
Robert Angel Net Worth
Robert Angel net worth is over $10 million. He earns a lot from games he has invented. Among them includes;
Pictionary: Hong Kong Golden Edition
Pictionary: Party Edition
Pictionary Junior
ThinkBlot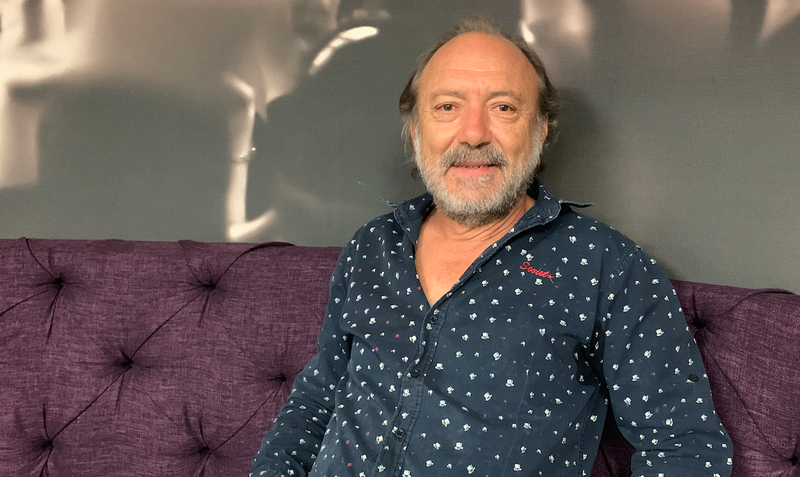 Glusea brings to you Frank Opperman net worth
Frank Opperman is a renowned South African actor and a musician. He has starred in several movies through out career. Frank was born on 8th June, 1960.
Keep reading to find more information about Frank Opperman net worgth and biography
Biography
After attending numerous schools across South Africa in Worcester, Benoni, Hermanus and Middelburg, and finally matriculated from Silverton High School in Pretoria in 1978.
He started studying law in 1979 at the University of Pretoria but soon lost interest and joined the South African Defence Force in 1980, where he played in an army marching band. Upon leaving the service, he dated a female drama student and became interested in acting as a career option.
He subsequently obtained a three-year national diploma in acting at the Pretoria Technicon and received the Pretoria Trust Award for best student.
The following two years he worked for PACT (Performing Arts Council Transvaal) and acted in productions such as Spring awakening and Caspar in my tuin.
He also acted alongside fellow South African actor Arnold Vosloo in a full-length feature film called Boetie gaan border toe, but gained popularity in an Afrikaans sitcom called Orkney Snork Nie, created by Willie Esterhuizen, playing the character named Ouboet van Tonder.
In the 1990s he starred in a South African television drama series The Big Time as Chris Karedes, a Cypriot emigrant. The series received numerous SABC Artes awards.
Read Top 10 Richest Actors in South Africa
In 2010 he played the title role in the SABC2 sitcom Die Uwe Pottie Potgieter. In 2014 he landed a starring role in the kykNET anthology drama series Pandjieswinkelstories.
In 2018, Frank participated in Dancing with the Stars South Africa alongside professional dancer Jeanné Swart.
Frank Opperman Net Worth
Frank Opperman net worth is reported at $84 million according to briefly.co.za. He became co-owner of a Jazz club called Bassline in Johannesburg. He also released a rock album called Serial Boyfriend.
Frank participated in various projects, amongst others Gauteng-Aleng, a sitcom where he worked once again alongside Willie Esterhuizen. He also appeared in Dryfsand, an Afrikaans television drama written by P.G. du Plessis.  After twelve years he returned to the theatre, starring in Die Uwe Pottie Potgieter, a one-man show written for him by Dana Snyman.
Sandra Prinsloo Net Worth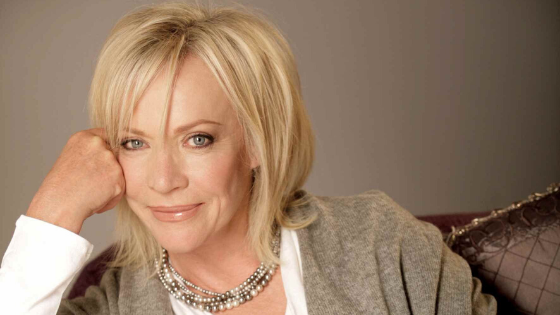 What is Sandra Prinsloo net worth?
Sandra Prinsloo  Sandra Prinzlow, is a South African actress best known internationally for her role as Kate Thompson in the 1980 film The Gods Must Be Crazy. Prinsloo has also appeared in numerous South African television, film, and stage productions.
In this article we will be bringing to you Sandra Prinsloo net worth.
Early life and career
Prinsloo graduated from the Afrikaanse Hoër Meisieskool and then completed her B.A. honours in drama at the University of Pretoria. Soon after, she became a member of the Performing Arts Council Transvaal acting company.  
Read Top 10 Richest Actors in South Africa
"One night we were performing and it was as if something absolutely magical happened. It was as if a golden net was cast down. Everything was magical that evening and everybody felt it in the cast … It was something enchanting that happens in the exchange of the energy between the audience and the actors".
Prinsloo has said that after that night, she realised that acting was her calling.
In addition to her well-known role in The Gods Must Be Crazy, Prinsloo has had major roles in Target of an Assassin (1979), Quest for Love (1988), Die Prins van Pretoria (1992), Soweto Green (1995), 'n Paw Paw Vir My Darling (2015), Twee Grade van Moord (2016).
Prinsloo was in the original cast of Egoli: Place of Gold, South Africa's first soap opera. For many years, she hosted her own talk show, RaakPraat met Sandra, on South Africa television.
Sandra Prinsloo Net Worth
Sandra Prinsloo net worth is $10 million. Prinsloo was the recipient of a Lifetime Achievement Award from the Naledi Theatre Awards The awards are offered annually by the Naledi Theatre Awards Committee.
Prinsloo was the recipient of a national order by the South African government, the Order of Ikhamanga in silver, for those whose outstanding work has benefited South Africa.
Read Top 10 Richest Celebrities in South Africa
Among the numerous movies she has starred includes;
The Seagull (Die Seemeeu) (2019)
Twee Grade van Moord (2016)
'n Paw-Paw vir My Darling (2015)
Soweto Green (1995)
The Prince of Pretoria (1993)
In the Name of Blood (1990)
Read Jessica Nkosi net worth
Simoné Nortmann Net Worth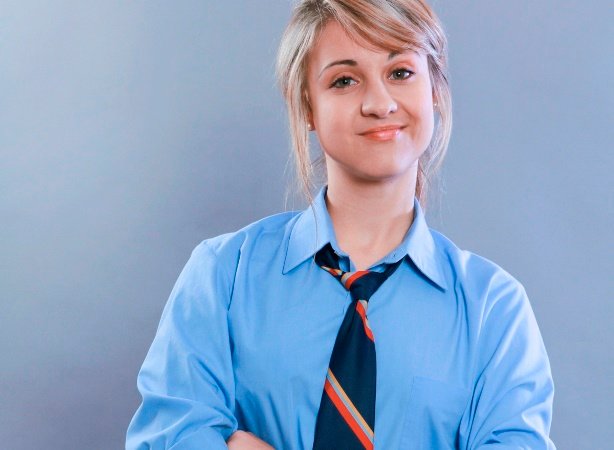 Glusea brings to you Simoné Nortmann net worth and biography
Simoné Pretorius is a South African film, television, and theatre actor, who is known for portraying Irma Humpel in the 2016 Afrikaans biographical film Vir die voëls, for which she gained prominence and international recognition.
Keep reading as we unveil to you Simoné Nortmann net worth and biography
Early life
Born on 18 May 1990 in Pretoria, South Africa, Nortmann hails from Afrikaans descent and is currently living in Johannesburg with her husband, Andries Levi Pretorius, an entrepreneur and accountant. Both her parents served in the South African Air Force. Her father, Hannes Nortmann, served in the South African Border War and was awarded the Honoris Crux Award for bravery in 1988.
Read Thishiwe Ziqubu net worth
 Nortmann is the only child of her parents who got divorced when she was age four. Her mother, Tinkie Nortmann, noticed her daughter's passion for acting when she one day climbed on top of KFC's counter and started performing for the patrons.
Nortmann was a natural leader and achiever in her school years, serving as Headgirl in Primary School as well as her High School, Hs Centurion, and passing matric with seven distinctions. She went on to earn a BDram degree in Theatre Studies from Stellenbosch University in 2012
Career
After ending her contract at 7de Laan in 2015, Nortmann attended a three-week acting workshop lead by Academy Award nominee and Broadway regular, Diane Venora, in California.
 Shortly after returning to South Africa she landed her first film role as the lead, Irma Humpel, in Huisgenoot Magazine's award-winning biopic, "Vir die Voëls" (2016) for which she received her first international nod by winning Best Actress at Tallgrass International Film Festival in 2017,  where she was also invited to form part of the Female Filmmaker's panel discussion which was ordained after Rose McGowan cancelled her film debut at the festival after Harvey Weinstein case resurfaced.
 Nortmann also won Best Actress for the same film at local Huisgenoot Tempo Awards in 2017. She subsequently went on to star in South African box office hits and international film festival winning films "Vuil Wasgoed" (2017), "Stroomop" (2018), and "Wonderlus" (2018).
Simoné Nortmann Net Worth
Simoné Nortmann net worth is $5 million. Nortmann started her own acting workshop in 2017 called Art of Acting South Africa.
she revealed that she was engaged to her partner, Andries Levi Pretorius, an accountant and entrepreneur, whom she has known since 2011. The two got engaged on 20 October 2018 and got married the following year on 23 February 2019.