Richest Presidents in Africa 2021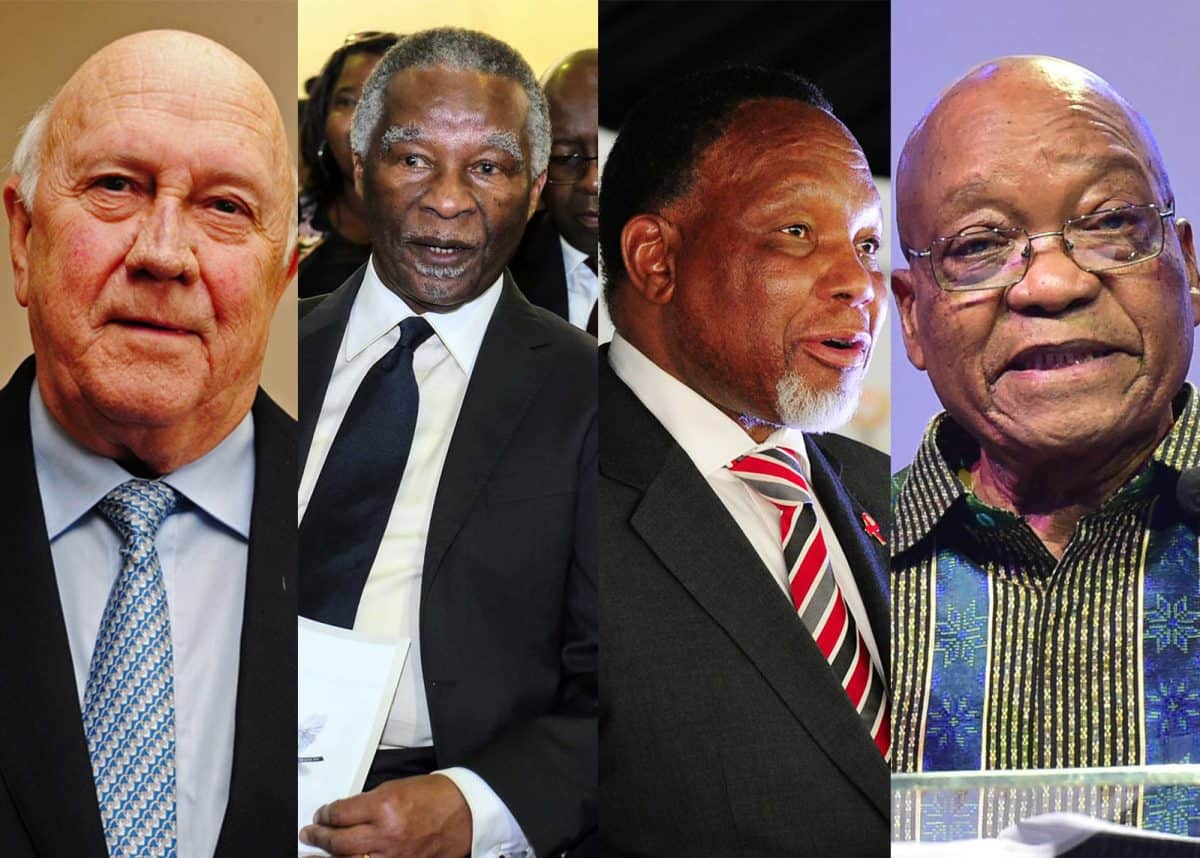 Glusea.com brings to the richest presidents in Africa 2021 .
Africa is often perceived as the poorest continent in the world. A lot of the world leaders attribute this to poor governance, political instability. It is often said that most of the leaders in Africa take up leadership positions for their own gain. How true is this?
We have put together the top 10 richest presidents in Africa 2021. This list was compiled from Fatumasvoice and African Hype. Before you read through can you guess which president will be in the list?
Read Richest Man in Ghana 2020
Top Ten Presidents in Africa 2020
King Mohammed VI ($5.8 billion) – Morocco
Mohammed VI (born 21 August 1963)  is the King of Morocco. He is a member of the Alaouite dynasty and ascended to the throne on 23 July 1999 upon the death of his father, King Hassan II.
Mohammed is Morocco's leading businessman and banker. In 2015, he was estimated by Forbes magazine to be worth US$2.5 billion, and the Moroccan Royal Family has one of the largest fortunes in the world.  Along with his family, they hold the majority stakes in the Société Nationale d'Investissement (SNI),   SNI has a diverse portfolio consisting of many important businesses in Morocco and operating in various sectors such as; Attijariwafa Bank (banking), Managem (mining), Onapar, SOMED (tourism/real-estate and exclusive distributor of Maserati), Wafa Assurance (insurance), Marjane (hypermarket chain), Wana-Inwi (telecommunications), SONASID (Siderurgy), Lafarge Maroc (cement manufacturer), Sopriam (exclusive distributor of Peugeot-Citroën in Morocco), Renault Maroc (exclusive distributor of Renault in Morocco) and Nareva (energy).
Read Richest Men in Africa Forbes 
2. Ali Bongo Ondimba ($1 billion) – Gabon
Ali Bongo Ondimba (born Alain Bernard Bongo; 9 February 1959), sometimes known as Ali Bongo, is a Gabonese politician who has been President of Gabon since October 2009.
Ali Bongo is the son of Omar Bongo, who was President of Gabon from 1967 until his death in 2009. During his father's presidency, he was Minister of Foreign Affairs from 1989 to 1991 and represented Bongoville as a Deputy in the National Assembly from 1991 to 1999; subsequently he was Minister of Defense from 1999 to 2009. Following his father's death after 41 years in power, he was first elected in the August 2009 presidential election. He was re-elected in August 2016, in elections marred by numerous irregularities, arrests, human rights violations and post-election violence. Bongo is also President of the Gabonese Democratic Party.
Richest presidents in Africa 2021
3. Teodoro Obiang Nguema Mbasogo ($600 million) – Equatorial Guinea
Teodoro Obiang Nguema Mbasogo  is an Equatoguinean politician who has been President of Equatorial Guinea since 1979. He ousted his uncle, Francisco Macías Nguema, in an August 1979 military coup and has overseen Equatorial Guinea's emergence as an important oil producer, beginning in the 1990s. Obiang was Chairperson of the African Union from 31 January 2011 to 29 January 2012. He is the second longest consecutively serving current non-royal national leader in the world.
Obiang has been widely accused of corruption and abuse of power. In marked contrast to the trend toward democracy in most of Africa, Equatorial Guinea is currently a dominant-party state, in which Obiang's Democratic Party of Equatorial Guinea (PDGE) holds virtually all governing power in the nation. The constitution provides Obiang sweeping powers, including the right to rule by decree, effectively making his government a legal dictatorship.
Richest presidents in Africa 2021
4. Uhuru Kenyatta ($500 million) – Kenya
Uhuru Muigai Kenyatta  is a Kenyan politician, businessman, and the fourth and current President of the Republic of Kenya He served as the Member of Parliament (MP) for Gatundu South from 2002 to 2013. Currently, he is a member and the party leader of the Jubilee Party of Kenya. Uhuru was previously associated with the Kenya Africa National Union before joining The National Alliance, one of the allied parties that campaigned for his reelection during the 2017 general elections.
Read Richest Man in The World 2020
He is the son of Jomo Kenyatta, Kenya's first President, and his fourth wife Mama Ngina Kenyatta.  Uhuru was re-elected for a second term in the August 2017 general election, winning 54% of the popular vote. The win was formally declared on national television by the Chairman of the Independent Electoral and Boundaries Commission Wafula Chebukati. However, Uhuru's election was successfully challenged in the Supreme Court of Kenya by his main competitor, Raila Odinga. On 1 September 2017, the court declared the election invalid and ordered a new presidential election to take place within 60 days from the day of the ruling. A new presidential election was held on 26 October, which he won, with 39% participation due to voter fatigue, voter apathy, and being boycotted by the opposition.
Read Number 5 of Top ten Richest Presidents in Africa 2021
5. Paul Kagame ($500 million) – Rwanda
Paul Kagame  is a Rwandan politician and former military leader. He is the 4th and current President of Rwanda, having taken office in 2000 when his predecessor, Pasteur Bizimungu, resigned. Kagame previously commanded the Rwandan Patriotic Front, the Uganda-based rebel force that invaded Rwanda and was one of the parties of the conflict during the Rwandan genocide. He was considered Rwanda's de facto leader when he served as Vice President and Minister of Defence from 1994 to 2000. He was re-elected in August 2017 with an official result of nearly 99% in an election criticized for numerous irregularities. He has been described as the "most impressive" and "among the most repressive" African leaders.
richest presidents in Africa 2021 Number 6
6. Cyril Ramaphosa ($450 million) – South Africa
Matamela Cyril Ramaphosa  is a South African politician and the fifth and current President of South Africa. He succeeded Jacob Zuma. Previously an anti-apartheid activist, trade union leader and businessman, Ramaphosa served as the Deputy President of South Africa from 2014 to 2018. He was elected President of the African National Congress (ANC) at the ANC National Conference in December 2017. He is also the former Chairman of the National Planning Commission, which is responsible for strategic planning for the future of the country, with the goal of rallying South Africa "around a common set of objectives and priorities to drive development over the longer term". Ramaphosa was elected president by the National Assembly to his first full term on May 22 following the ANC's victory in the 2019 South African general election. In 2020, Ramaphosa began serving as Chairperson of the African Union.
Read Richest Politicians in Ghana
He has been called a skillful negotiator and strategist  who acted as the ANC's Chief Negotiator during South Africa's transition to democracy. Ramaphosa built up the biggest and most powerful trade union in the country – the National Union of Mineworkers (NUM). He played a crucial role, with Roelf Meyer of the National Party, during the negotiations to bring about a peaceful end to apartheid and steer the country towards its first fully democratic elections in April 1994
richest presidents in Africa 2021 Number 7
7. King Mswati III ($200 million) – Swaziland
Mswati III is the king of Eswatini and head of the Swazi Royal Family. He was born in Manzini in the Protectorate of Swaziland to King Sobhuza II and one of his younger wives, Ntfombi Tfwala. He was crowned as Mswati III, Ingwenyama and King of Swaziland, on 25 April 1986 at the age of 18, thus becoming the youngest ruling monarch in the world at that time. Together with his mother, Ntfombi Tfwala, now Queen Mother , he rules the country as an absolute monarch. Mswati III is known for his practice of polygamy (although at least two wives are appointed by the state) and currently has 15 wives. His policies and lavish lifestyle have led to local protests and international criticism.
8. Abdel Fattah el-Sisi ($185 million) – Egypt
Abdel Fattah Saeed Hussein Khalil el-Sisi  is an Egyptian politician who is the sixth and current President of Egypt, former Director of Military Intelligence, former Minister of Defence, and former General. Starting 10 February 2019, Sisi also began serving a one-year term as Chairperson of the African Union, which concluded in 2020.
Sisi was born in Cairo and after joining the military, held a post in Saudi Arabia before enrolling in the Egyptian Army's Command and Staff College. In 1992, Sisi trained at the Joint Services Command and Staff College at Watchfield, Oxfordshire, in the United Kingdom, and then in 2006 trained at the United States Army War College in Carlisle, Pennsylvania. Sisi served as a mechanized infantry commander and then as director of military intelligence. After the Egyptian revolution of 2011 and the election of Mohamed Morsi to the Egyptian presidency, Sisi was appointed Minister of Defence by Morsi on 12 August 2012, replacing the Mubarak-era Hussein Tantawi.
richest presidents in Africa 2021 Number 9
9. Isaias Afwerki ($100 million) – Eritrea
Isaias Afwerki (born 2 February 1946, is the first and current president of Eritrea, a position he has held since after the Eritrean War of Independence in 1993. He led the Eritrean People's Liberation Front (EPLF) to victory in May 1991, ending the 30-year-old war for independence.
Isaias is the leader of Eritrea's sole legal political party, the People's Front for Democracy and Justice (PFDJ). He has been cited for human rights violations by the United Nations and Amnesty International. In 2015, Reporters Without Borders ranked Eritrea under the government of President Isaias Afewerki last in its press-freedom index for the eighth year running.
Read Number 10  Richest Presidents in Africa 2021
10. Idriss Déby ($50 million) – Chad
General Idriss Déby Itno is a Chadian politician who has been the President of Chad since 1990. He is also head of the Patriotic Salvation Movement. Déby is of the Bidyat clan of the Zaghawa ethnic group. He took power at the head of a rebellion against President Hissène Habré in December 1990 and has since survived various rebellions against his own rule. He won elections in 1996 and 2001, and after term limits were eliminated he won again in 2006, 2011, and 2016. He added "Itno" to his surname in January 2006. He is a graduate of Muammar Gaddafi's World Revolutionary Center.
In conclusion, the source of wealth for most of the richest presidents in Africa 2021 is as a result of their long term in office.
Marcelo Brozovic Net Worth and Biography
In this article, we bring to you Marcelo Brozovic net worth and biography. Marcelo Brozovic is a versatile midfield maestro from Croatia, who plays as a holding midfielder for Serie A side, Inter Milan and for the Croatia national team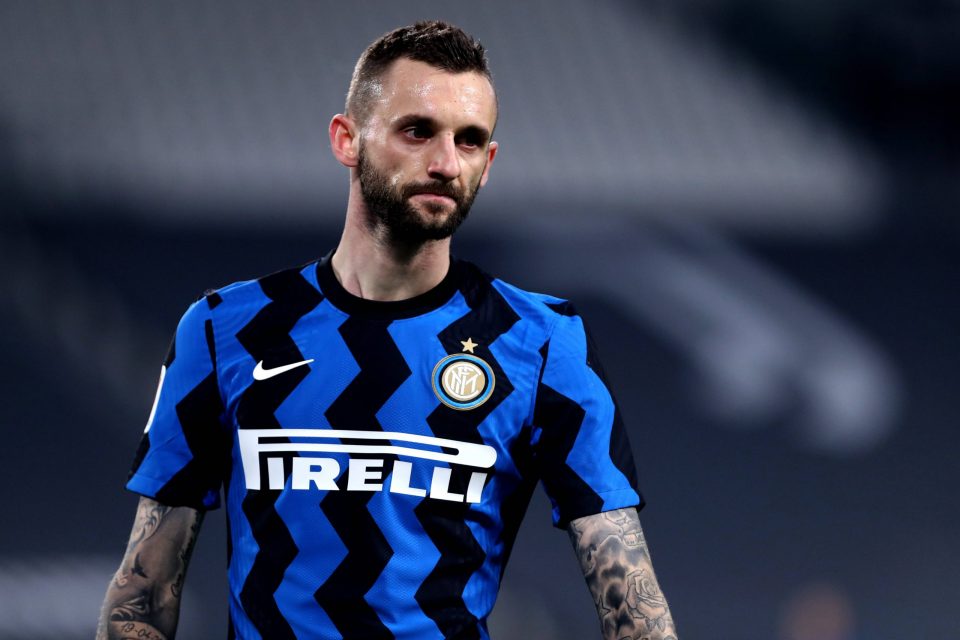 Marcelo Brozovic is a versatile midfield maestro from Croatia, who plays as a holding midfielder for Serie A side, Inter Milan and for the Croatia national team. in this article, we will be bringing to you Marcelo Brozovic net worth and biography
Marcelo Brozovic , number 77 is known for his defensive prowess, pinpoint passes, stamina and ability to move from box to box. Although he is often played in a deeper midfield, Brozovic is capable of playing anywhere in the midfield and at some point he was likened to Chelsea and England legend Frank Lampard due to his style of play. Keep reading to find more about Marcelo Brozovic net worth
Apart from his contributions at the club level, Brozovic has been instrumental to the success of the Croatian national team, most notably during the 2018 FIFA World Cup which was held in Russia, where he helped the National team to reach the world cup finals which they lost to France. Read on to uncover more thrilling facts about Marcelo Brozovic.
Marcelo Brozovic Net Worth Profile
| | |
| --- | --- |
| Net worth | $23 million |
| Full name | Marcelo Brozovic  |
| Date of birth | November 16, 1992 |
| Nationality | Croatian |
| Occupation | professional footballer |
| Marital status | Married  |
| Years active | 2002-present |
Early Life
Marcelo Brozovic was born in Zagreb, Croatia, on November 16,1992. His father is Ivan Brozovic while his mother goes by the name Sanja Brozovic. He has a brother named Patrick Brozovic and a sister named Ema Brozovic. He began playing football at a very young age and was soon registered in the youth ranks of Hryvatski Dragovoljac where he developed into a young, strong and versatile midfield maestro. A graduate from Hrvatski Dragovoljac's youth academy, Marcelo Brozovic made his professional debut in 2010.
Marcelo Brozovic Club Career
Marcelo Brozovic began his early career in 2010, where he joined the youth team of Dragovoljac. He only spent one year with the senior team (after rising through the youth ranks) before moving to Lokomotiva in 2011 to continue his development. In his debut season with Lokomotiva, Marcelo Brozovic helped the Club to escape relegation and making him one of the club's most priced assets.
Marcelo Brozovic subsequently developed into a composed midfielder who is very confident with the ball in his feet then became and integral part of the club. He helped the Club to a comfortable finish in the League table and later signed a transfer deal with Dinamo Zagreb in 2012, having played 27 times for Lokomotiva.
After signing a seven year deal with Dinamo Zagreb, Brozovic was presented with the jersey number 77. He immediately became a regular at the club and even made his league and champions league debut where he played full time. In his debut season for the club, managed only two goals in 30 appearances.
Having spent just three seasons with Dinamo Zagreb, Marcelo Brozovic played a total of 64 games for the club before sealing a move away to Inter Milan in 2015. As usual, Brozovic immediately established himself as a first team player who became indispensable in the heart of Inter Milan midfield.
His outstanding performances, work rates and defensive abilities endeared him to the various coaches that managed the Serie A. He subsequently helped the Nerazzurri to finish in the top four of the Serie A. In the 2020-21 season Marcelo Brozovic won the Serie A with Inter Milan, the club's first in eleven years. He has played a total of 206 games for the Serie A Champions.
International Career
Marcelo Brozovic has played a total of 68 games for the Croatia national team since he was called to the national team in 2014. He was with the squad that reached the finals of the FIFA 2018 world cup which they lost to France.
Family
Marcelo Brozovic is happily married to Silvia Lihtar whom he has a daughter with, named Aurora. Their second child Rafael came two years after their first child Aurora was born.
Charity
Marcelo Brozovic has been involved in some charity works as he donated a sets of textbooks to students of Ceric primary school. He also sponsored the hip surgery of a Macedonian.
Career Highlights
Prva HNL
Serie A
UEFA Europa League runner
FIFA World Cup runner-up
UEFA Europa League Squad of the Season
How tall is Marcelo ?
Marcelo Brozovic is about 1.81 m (5 ft 11 in) tall, and has a weight of 68kg with an eye color of black and a black hair color. 
What is Marcelo Brozovic Net Worth ?
Marcelo Brozovic net worth is a mouth watering $23 million, making him one of the highest paid Croatian footballer.  Marcelo net worth is higher than that of fellow country man Ivan Perisic
What is Marcelo Brozovic Salary ?
Ivan Perisic receives a weekly and annual salary of £134,000, and £6,968,000 respectively.
What is FIFA 21?
Marcelo Brozovic currently has an overall FIFA 21 rating of 84.
How Good is Marcelo Brozovic?
Marcelo Brozovic is a very indispensable player to Inter Milan, he helps solid the midfield and helps the midfield to function. His hold up play an amazing defensive skills is unlike any in the club.
Thanks for reading about Marcelo Brozovic Net Worth, leave your reply in the comments below.
Source: Glusea
Content on this website is protected by DMCA.  Dont waste your time copying because you would eventually remove it.