Richest Presidents in Africa 2021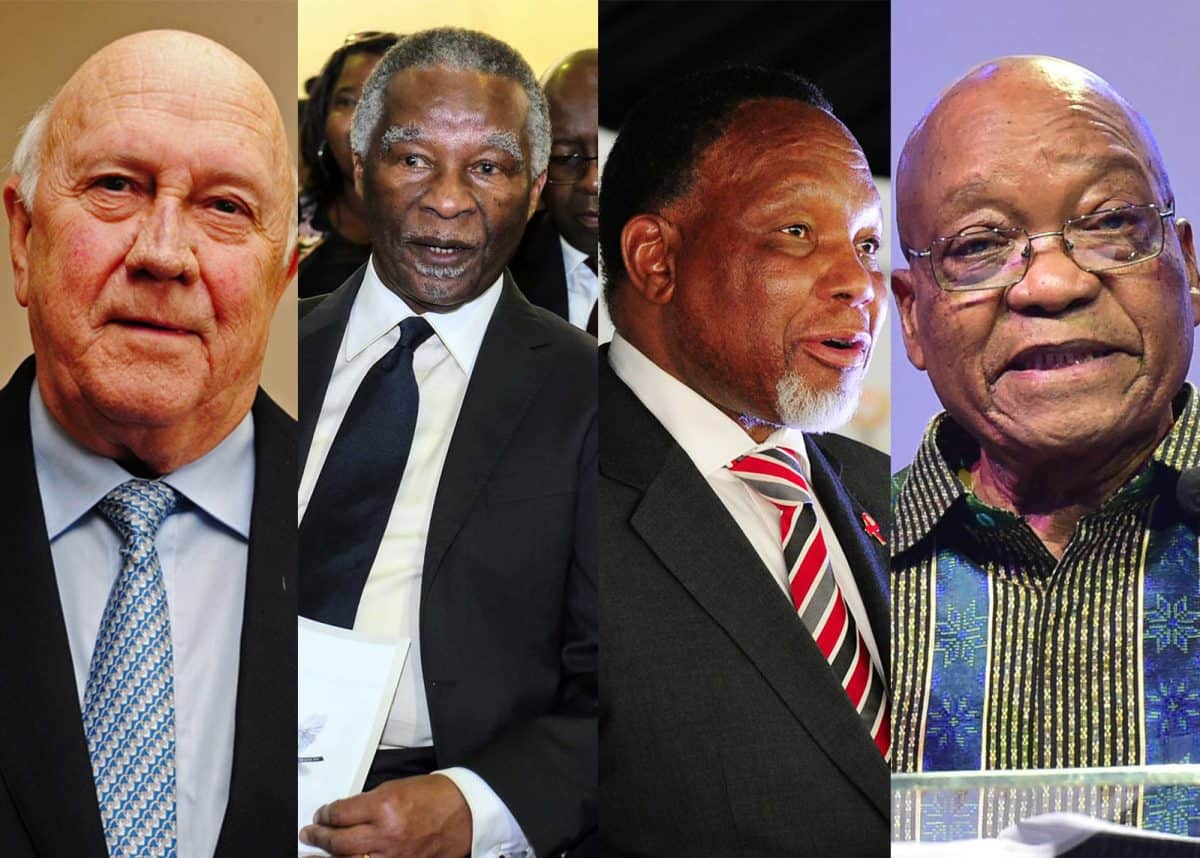 Glusea.com brings to the richest presidents in Africa 2021 .
Africa is often perceived as the poorest continent in the world. A lot of the world leaders attribute this to poor governance, political instability. It is often said that most of the leaders in Africa take up leadership positions for their own gain. How true is this?
We have put together the top 10 richest presidents in Africa 2021. This list was compiled from Fatumasvoice and African Hype. Before you read through can you guess which president will be in the list?
Read Richest Man in Ghana 2020
Top Ten Presidents in Africa 2020
King Mohammed VI ($5.8 billion) – Morocco
Mohammed VI (born 21 August 1963) is the King of Morocco. He is a member of the Alaouite dynasty and ascended to the throne on 23 July 1999 upon the death of his father, King Hassan II.
Mohammed is Morocco's leading businessman and banker. In 2015, he was estimated by Forbes magazine to be worth US$2.5 billion, and the Moroccan Royal Family has one of the largest fortunes in the world. Along with his family, they hold the majority stakes in the Société Nationale d'Investissement (SNI), SNI has a diverse portfolio consisting of many important businesses in Morocco and operating in various sectors such as; Attijariwafa Bank (banking), Managem (mining), Onapar, SOMED (tourism/real-estate and exclusive distributor of Maserati), Wafa Assurance (insurance), Marjane (hypermarket chain), Wana-Inwi (telecommunications), SONASID (Siderurgy), Lafarge Maroc (cement manufacturer), Sopriam (exclusive distributor of Peugeot-Citroën in Morocco), Renault Maroc (exclusive distributor of Renault in Morocco) and Nareva (energy).
Read Richest Men in Africa Forbes 
2. Ali Bongo Ondimba ($1 billion) – Gabon
Ali Bongo Ondimba (born Alain Bernard Bongo; 9 February 1959), sometimes known as Ali Bongo, is a Gabonese politician who has been President of Gabon since October 2009.
Ali Bongo is the son of Omar Bongo, who was President of Gabon from 1967 until his death in 2009. During his father's presidency, he was Minister of Foreign Affairs from 1989 to 1991 and represented Bongoville as a Deputy in the National Assembly from 1991 to 1999; subsequently he was Minister of Defense from 1999 to 2009. Following his father's death after 41 years in power, he was first elected in the August 2009 presidential election. He was re-elected in August 2016, in elections marred by numerous irregularities, arrests, human rights violations and post-election violence. Bongo is also President of the Gabonese Democratic Party.
Richest presidents in Africa 2021
3. Teodoro Obiang Nguema Mbasogo ($600 million) – Equatorial Guinea
Teodoro Obiang Nguema Mbasogo is an Equatoguinean politician who has been President of Equatorial Guinea since 1979. He ousted his uncle, Francisco Macías Nguema, in an August 1979 military coup and has overseen Equatorial Guinea's emergence as an important oil producer, beginning in the 1990s. Obiang was Chairperson of the African Union from 31 January 2011 to 29 January 2012. He is the second longest consecutively serving current non-royal national leader in the world.
Obiang has been widely accused of corruption and abuse of power. In marked contrast to the trend toward democracy in most of Africa, Equatorial Guinea is currently a dominant-party state, in which Obiang's Democratic Party of Equatorial Guinea (PDGE) holds virtually all governing power in the nation. The constitution provides Obiang sweeping powers, including the right to rule by decree, effectively making his government a legal dictatorship.
Richest presidents in Africa 2021
4. Uhuru Kenyatta ($500 million) – Kenya
Uhuru Muigai Kenyatta is a Kenyan politician, businessman, and the fourth and current President of the Republic of Kenya He served as the Member of Parliament (MP) for Gatundu South from 2002 to 2013. Currently, he is a member and the party leader of the Jubilee Party of Kenya. Uhuru was previously associated with the Kenya Africa National Union before joining The National Alliance, one of the allied parties that campaigned for his reelection during the 2017 general elections.
Read Richest Man in The World 2020
He is the son of Jomo Kenyatta, Kenya's first President, and his fourth wife Mama Ngina Kenyatta. Uhuru was re-elected for a second term in the August 2017 general election, winning 54% of the popular vote. The win was formally declared on national television by the Chairman of the Independent Electoral and Boundaries Commission Wafula Chebukati. However, Uhuru's election was successfully challenged in the Supreme Court of Kenya by his main competitor, Raila Odinga. On 1 September 2017, the court declared the election invalid and ordered a new presidential election to take place within 60 days from the day of the ruling. A new presidential election was held on 26 October, which he won, with 39% participation due to voter fatigue, voter apathy, and being boycotted by the opposition.
Read Number 5 of Top ten Richest Presidents in Africa 2021
5. Paul Kagame ($500 million) – Rwanda
Paul Kagame  is a Rwandan politician and former military leader. He is the 4th and current President of Rwanda, having taken office in 2000 when his predecessor, Pasteur Bizimungu, resigned. Kagame previously commanded the Rwandan Patriotic Front, the Uganda-based rebel force that invaded Rwanda and was one of the parties of the conflict during the Rwandan genocide. He was considered Rwanda's de facto leader when he served as Vice President and Minister of Defence from 1994 to 2000. He was re-elected in August 2017 with an official result of nearly 99% in an election criticized for numerous irregularities. He has been described as the "most impressive" and "among the most repressive" African leaders.
richest presidents in Africa 2021 Number 6
6. Cyril Ramaphosa ($450 million) – South Africa
Matamela Cyril Ramaphosa is a South African politician and the fifth and current President of South Africa. He succeeded Jacob Zuma. Previously an anti-apartheid activist, trade union leader and businessman, Ramaphosa served as the Deputy President of South Africa from 2014 to 2018. He was elected President of the African National Congress (ANC) at the ANC National Conference in December 2017. He is also the former Chairman of the National Planning Commission, which is responsible for strategic planning for the future of the country, with the goal of rallying South Africa "around a common set of objectives and priorities to drive development over the longer term". Ramaphosa was elected president by the National Assembly to his first full term on May 22 following the ANC's victory in the 2019 South African general election. In 2020, Ramaphosa began serving as Chairperson of the African Union.
Read Richest Politicians in Ghana
He has been called a skillful negotiator and strategist  who acted as the ANC's Chief Negotiator during South Africa's transition to democracy. Ramaphosa built up the biggest and most powerful trade union in the country – the National Union of Mineworkers (NUM). He played a crucial role, with Roelf Meyer of the National Party, during the negotiations to bring about a peaceful end to apartheid and steer the country towards its first fully democratic elections in April 1994
richest presidents in Africa 2021 Number 7
7. King Mswati III ($200 million) – Swaziland
Mswati III is the king of Eswatini and head of the Swazi Royal Family. He was born in Manzini in the Protectorate of Swaziland to King Sobhuza II and one of his younger wives, Ntfombi Tfwala. He was crowned as Mswati III, Ingwenyama and King of Swaziland, on 25 April 1986 at the age of 18, thus becoming the youngest ruling monarch in the world at that time. Together with his mother, Ntfombi Tfwala, now Queen Mother , he rules the country as an absolute monarch. Mswati III is known for his practice of polygamy (although at least two wives are appointed by the state) and currently has 15 wives. His policies and lavish lifestyle have led to local protests and international criticism.
8. Abdel Fattah el-Sisi ($185 million) – Egypt
Abdel Fattah Saeed Hussein Khalil el-Sisi is an Egyptian politician who is the sixth and current President of Egypt, former Director of Military Intelligence, former Minister of Defence, and former General. Starting 10 February 2019, Sisi also began serving a one-year term as Chairperson of the African Union, which concluded in 2020.
Sisi was born in Cairo and after joining the military, held a post in Saudi Arabia before enrolling in the Egyptian Army's Command and Staff College. In 1992, Sisi trained at the Joint Services Command and Staff College at Watchfield, Oxfordshire, in the United Kingdom, and then in 2006 trained at the United States Army War College in Carlisle, Pennsylvania. Sisi served as a mechanized infantry commander and then as director of military intelligence. After the Egyptian revolution of 2011 and the election of Mohamed Morsi to the Egyptian presidency, Sisi was appointed Minister of Defence by Morsi on 12 August 2012, replacing the Mubarak-era Hussein Tantawi.
richest presidents in Africa 2021 Number 9
9. Isaias Afwerki ($100 million) – Eritrea
Isaias Afwerki (born 2 February 1946, is the first and current president of Eritrea, a position he has held since after the Eritrean War of Independence in 1993. He led the Eritrean People's Liberation Front (EPLF) to victory in May 1991, ending the 30-year-old war for independence.
Isaias is the leader of Eritrea's sole legal political party, the People's Front for Democracy and Justice (PFDJ). He has been cited for human rights violations by the United Nations and Amnesty International. In 2015, Reporters Without Borders ranked Eritrea under the government of President Isaias Afewerki last in its press-freedom index for the eighth year running.
Read Number 10 Richest Presidents in Africa 2021
10. Idriss Déby ($50 million) – Chad
General Idriss Déby Itno is a Chadian politician who has been the President of Chad since 1990. He is also head of the Patriotic Salvation Movement. Déby is of the Bidyat clan of the Zaghawa ethnic group. He took power at the head of a rebellion against President Hissène Habré in December 1990 and has since survived various rebellions against his own rule. He won elections in 1996 and 2001, and after term limits were eliminated he won again in 2006, 2011, and 2016. He added "Itno" to his surname in January 2006. He is a graduate of Muammar Gaddafi's World Revolutionary Center.
In conclusion, the source of wealth for most of the richest presidents in Africa 2021 is as a result of their long term in office.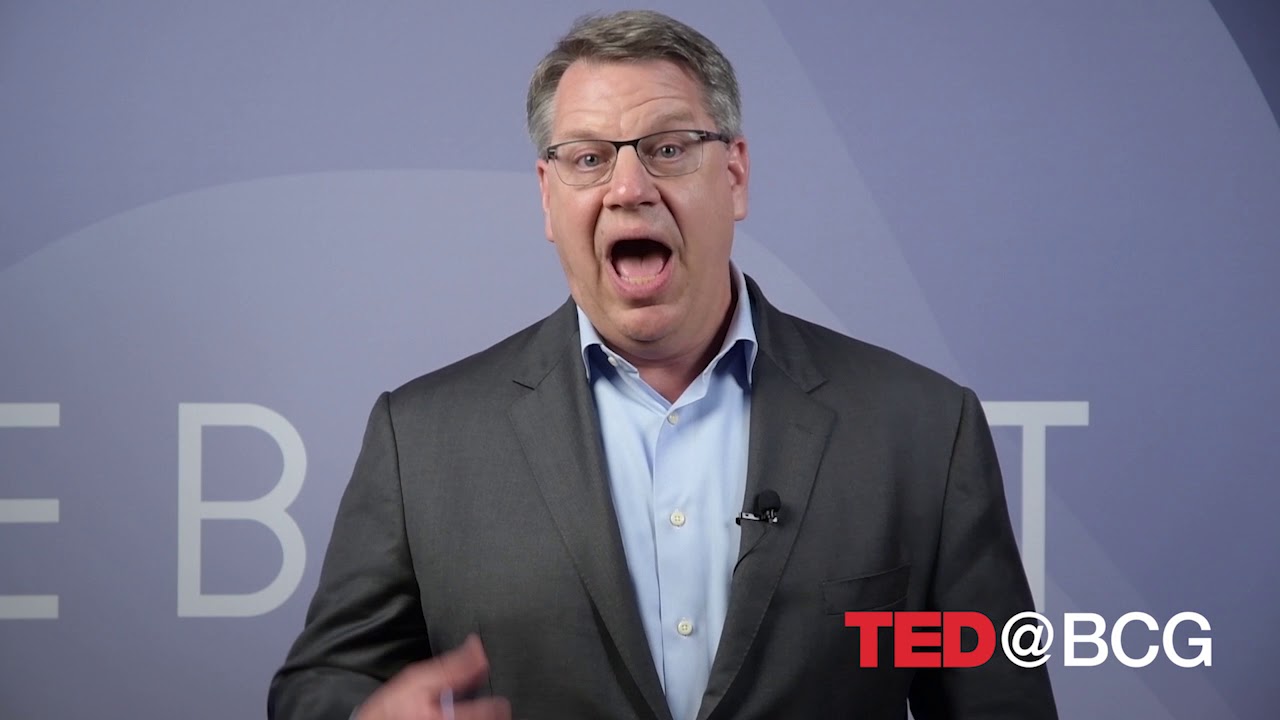 What is Rich Lesser net worth ?
Rich Lesser net worth: Richard "Rich" Lesser is an American businessman who has served as the CEO of American global management consultancy the Boston Consulting Group (BCG).
Early life and education
Lesser grew up in Pittsburgh, Pennsylvania during the 1970s, a time of economic hardship for the city due to the implosion of the steel industry at the time.
He holds an MBA from Harvard Business School, where he was a Baker Scholar, and a bachelor's degree in Chemical Engineering, summa com Laude, from the University of Michigan.
Career
Lesser started his career as a process development engineer and group leader at Procter & Gamble. In 1988, Lesser joined BCG as a consultant. He served as the head of the New York Metro office system from 2000 to 2009, and as BCG's Chairman for North and South America from 2009 to 2012.
Read Andrew Mackenzie net worth
 He was elected to the firm's Executive Committee in 2006. Since joining BCG in 1988, Lesser's client work has focused on strategy, operations, leadership, and large-scale transformation. It is claimed he played a pivotal role in helping BCG become the only global management consulting firm to grow strongly through the 2008 recession.
In May 2012, he was named the successor of Hans-Paul Bürkner as the Global Chief Executive Officer of Boston Consulting Group.
Under his leadership, BCG has continued its strong global growth across all regions an practices, fueled by investments in new offices, digital and analytics, and capabilities to drive innovation and transformation.
 Lesser oversaw the launch of BCG Digital Ventures, a builder and accelerator of digital businesses; BCG Gamma, an analytics and machine-learning team; and BCG TURN, a turnaround, restructuring, and transformation unit and more recently, the Center for Climate Action.
In October 2018, Lesser began a third three-year term as CEO of Boston Consulting Group
Lesser also serves as chief advisor to the World Economic Forums's (WEF) Alliance of CEO Climate Leaders, is on the Board of Directors of the Business Roundtable, and is a member of the WEF's International Business Council.
 He has accelerated BCG's strong investments in social impact through its many partnerships, including the World Food Programme, Save the Children, and the World Wildlife Fund.
In December 2016, Lesser joined a business forum assembled by then-president-elect Donald Trump to provide strategic and policy advice on economic issues.
Rich Lesser Net Worth
According to Forbes, BCG is worth $8.5 billion. Founded in 1963, BCG (Boston Consulting Group) is a global management-consulting firm. BCG helps corporations and other organizations innovate and achieve sustainable competitive advantage.
Andrew Mackenzie Net Worth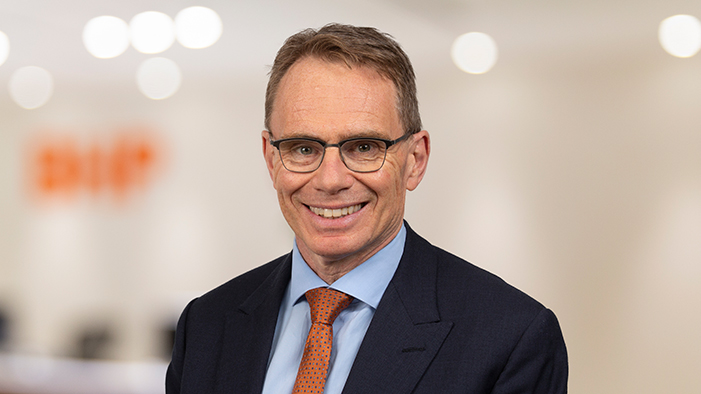 What is Andrew Mackenzie net worth ?
| | |
| --- | --- |
| Net worth | $37 million |
| Name | Sir Andrew Stewart Mackenzie |
| Date of birth | 20 December 1956 |
| Nationality |  Scottish |
| Occupation | Former CEO of BHP Billiton |
Andrew Mackenzie net worth: Sir Andrew Stewart Mackenzie is a Scottish businessman, and a former CEO of BHP Billiton, the world's largest mining company. Keep reading to find more information about him here.
Early life
Andrew Stewart Mackenzie was born in December 1956, grew up in Kirkintilloch, Scotland, and was educated at the University of St Andrews where he graduated with a first class bachelor's degree in geology in 1977. He went on to study at the University of Bristol where he was awarded a PhD in organic chemistry in 1981.
Career
Mackenzie was a postdoctoral research fellow with the British Geological Society. He was a Humboldt fellow and worked at the Nuclear Research Centre in Jülich, Germany. He published over 50 research papers as a scientist.
In 1983, Mackenzie joined BP's research division. He worked his way to BP Finance, and then as head of capital markets. After 22 years at BP, he left as group vice-president of petrochemicals.
In April 2004, Mackenzie joined Rio Tinto as chief executive of the industrial minerals division. In June 2007, he served as the chief executive officer, diamonds & minerals.
He served as trustee of a think tank, Demos from 2005 until June 2008.
Read Stephen Schwarzman net worth
Mackenzie was poached from Rio Tinto in 2007 by then CEO of BHP Billiton Marius Kloppers, ahead of a failed takeover bid of Rio Tinto.
Mackenzie became the chief executive of non-ferrous in BHP Billiton in November 2008. He succeeded Marius Kloppers as the CEO of BHP Billiton in May 2013.  In 2014, he was paid $7,123,000 in total compensation.
Australia mining head Mike Henry succeeded Mackenzie as BHP CEO on 1 January 2020.
In March 2021, Mackenzie was tapped to replace Chad Holliday as chairman of Royal Dutch Shell starting May 2021.
Andrew Mackenzie Net Worth
Andrew Mackenzie net worth: He owns shares worth $37 million.
Andrew Mackenzie is one of the world's most influential applied earth scientists. He made seminal contributions to geochemistry in his early career, especially in relation to the formation of oil. For most of his career he has been a leader in the energy and mining industries working within BP, Rio Tinto and most recently in BHP Billiton.
He has made major innovations in both technical and business arenas within these companies, and is pre-eminent as an earth scientist in the commercial world. He has recently been appointed CEO of BHP Billiton.
Mackenzie was knighted in the 2020 Birthday Honours for services to business, science, technology and UK/Australia relations.
Stephen Schwarzman Net Worth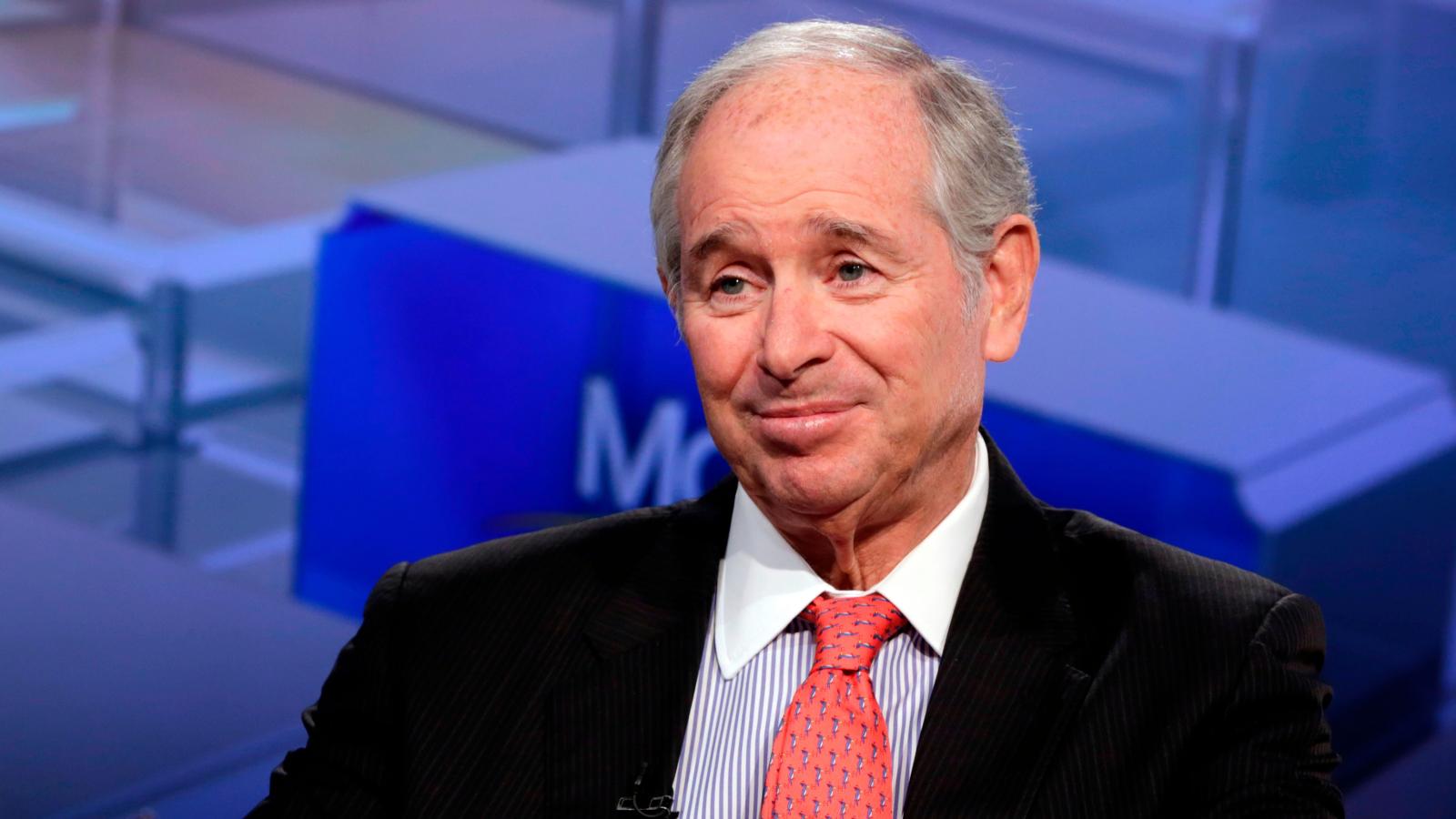 What is Stephen Schwarzman Net Worth?
| | |
| --- | --- |
| Net worth | $28 billion |
| Name | Stephen Allen Schwarzman |
| Date of birth | February 14, 1947 |
| Nationality | American |
| Occupation | Investor, Businessman and Philanthropist |
Stephen Schwarzman Net Worth 2021: Stephen Allen Schwarzman is an American businessman, investor, and philanthropist. He is the chairman and CEO of The Blackstone Group
Early life and education
Schwarzman was raised in a Jewish family in Huntingdon Valley, Pennsylvania, the son of Arline and Joseph Schwarzman.
Schwarzman attended the Abington School District in suburban Philadelphia and graduated from Abington Senior High School in 1965.  He attended Yale University.
After graduating in 1969, he briefly served in the U.S. Army Reserve before attending Harvard Business School, where he graduated in 1972.
Investment career
Schwarzman's first job in financial services was with Donaldson, Lufkin & Jenrette, an investment bank that merged with Credit Suisse in 2000. After business school, Schwarzman worked at the investment bank Lehman Brothers, became a managing director at age 31, and then head of global mergers and acquisitions.
Read Charles Woodburn net worth
 In 1985, Schwarzman and his boss, Peter Peterson, started The Blackstone Group, which initially focused on mergers and acquisitions.
 Blackstone would branch into business acquisition, real estate, direct lending, alternative assets, and now has some $500 billion in assets under management.
When Blackstone went public in June 2007, it revealed in a securities filing that Schwarzman had earned about $398.3 million in fiscal 2006. He ultimately received $684 million for the part of his Blackstone stake he sold in the IPO, keeping a stake then worth $9.1 billion
Stephen Schwarzman Net Worth
Stephen Schwarzman net worth is $28 billion. Aside being a very successful investor, Schwarzman has been an adjunct professor at the Yale School of Management and was chairman of the board of trustees of the John F. Kennedy Center for the Performing Arts from 2004 to 2010.
In 2019, Schwarzman wrote his first book titled, What It Takes: Lessons in the Pursuit of Excellence, "which draws from his experiences in business, philanthropy and public service." His book became a New York Times Best Seller.
He lives in a duplex apartment at 740 Park Avenue previously owned by John D. Rockefeller Jr. Schwarzman purchased the apartment from Saul Steinberg. He spent millions of dollars on both his sixtieth and seventieth birthday parties.
Mr. Schwarzman is an active philanthropist with a history of supporting education, as well as culture and the arts, among other things. In 2020, he signed The Giving Pledge, committing to give the majority of his wealth to philanthropic causes. In both business and philanthropy, Mr. Schwarzman has dedicated himself to tackling big problems with transformative solutions. In June 2019, he donated £150 million to the University of Oxford to help redefine the study of the humanities for the 21st century.
Family
Schwarzman married his first wife Ellen Philips in 1971, a trustee of Northwestern University and the Mount Sinai Medical Center, and they divorced in 1990. They have three children together, including film producer Teddy Schwarzman and writer and podcaster Zibby Owens.
Read Jes Staley net worth
Schwarzman married his second wife Christine Hearst in 1995, an intellectual property lawyer who grew up on Long Island, New York. She has one child from a previous marriage.
Content on this website is protected by DMCA. reproducing any content on this site without explicit permission is strictly prohibited.