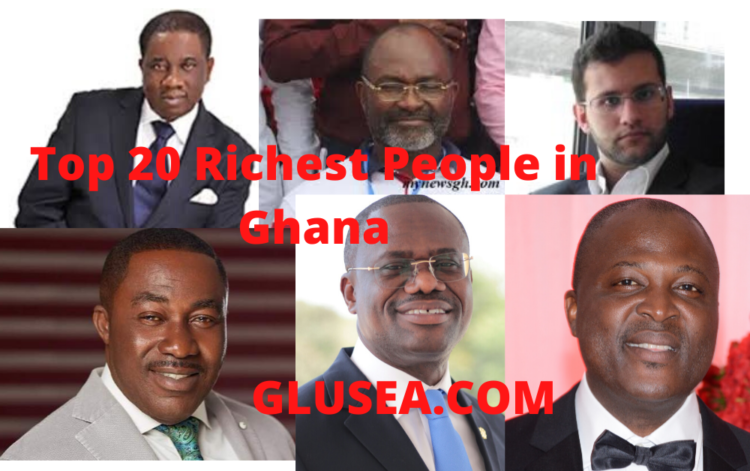 Lets take a look at the top 20 richest people in Ghana in 2020.
20. Serge Bakalian- $460 million
Serge Bakalian is a Ghanaian of Armenian descent and the Executive Director of Takoradi Flour Mills. He inherited the company from his father, Vasken Bakalian. Takoradi Flour Mills had an initial capacity of 200 metric tonnes per day and employed 60 people. Currently, Takoradi Flour Mills has three plants with a total installed capacity of 1,000 metric tonnes per day. He is number 20 of the richest people in Ghana
Read the richest women in Ghana 2020
19 Ghassan Yared- $480
Ghassan Yared owns Forewin Ghana Limited, a Distribution and Marketing Company which was launched in Ghana in March 1993. Rising from very modest beginnings, Hassan has been able to move his company quickly to carve a name for himself and a prominent place on the Ghanaian market map.
Read Also the top 10 richest men in Africa 2020
Forewin Ghana Group of Companies includes; Mabani Ltd, Mass Industries Ltd, Lewadis FZE, Diplo FZE, Cape Trading Ltd and HMD.
Forewin is the sole marketer and distributor of popular household brands like Peak Milk, St Louis Sugar Cubes, Titus Sardine, Wrigley, Listerene, Red Bull, and GEISHA Mackerel.
18. Kwabena Agyare Danquah- $500 Million
Kwabena Adjare Danquah, is a Ghanaian businessman who founded Metalex in 1984 to produce competitively priced high-quality roofing materials. Situated in a suburb of Accra, the company started as a retailer of aluminium roofing sheets but later became a manufacturer of aluminium, clay and plastic roofing materials. Metalex owns other factories which produces clay roofing products and plastic roofing products. 
17. Azar Family-$520 million
Elias Azar, a Lebanese immigrant in Ghana set up Azar Chemical Industries as a family business in 1968. The company initially operated under the name City Paints and traded in building materials and imported paints.
The company began manufacturing paints in Ghana in the 1980s, operating under the name Azar Chemical Industries which later became the Azar Group, comprising City Paints Supply Limited and Synrez Ghana Limited. City Paints deals in paints and related products, while Synrez deals in the production of packaging products.
The company is run by his two grandsons; Ghazi Azar and Rustom Azar. Ghazi Azar is the managing director, and Rustom Azar who passed on in July, 2015 was an executive director.
Azar Chemical Industries Ltd is the manufacturers of Azar Paint and SHIELD Acrylic Paint.
Read The top 25 richest People in the World
16. The Hitti Family-$540 million
Robert Hitti set up Qualiplast in 1973 as a small factory with the name Greenplastica Limited in 1973. A family business, the company started with one small depot and equipment that gave it an operating capacity of between 50 metric tonnes and 100 metric tonnes per month. With a total of 60 employees, its annual turnover fluctuated between US$200,000 and US$300,000 in the early years. The name of the company was changed to Qualiplast in 1992.
15. Adam Iddrissu and Family- $550 million
In the early 1950's, Alhaji Adamu, secured his first contract as a sawn timber supplier to GNTC, a successor of A. G. Leventies. From then on Alhaji went on to acquire other contracts to cart goods for A. G. Leventies, Cocoa for Ghana Cocoa Marketing Board and fertilizer for the Ministry of Agriculture. 
By 1996, on realizing the need to expand his transport business Alhaji set up A. A. Iddrisu Transport which later became Global Haulage Ltd.
As of 2014, Global Haulage operated a total number of 388 trucks for various haulage roles. These are made up of 271 Articulators, 111 Cargo trucks. 
14 RAMCHAND UDHARAM MOHINANI- $580 million
Mohinani acquired most of his wealth from the Mohinani Group which includes; Poly Products Ghana Limited, Ghana's first polyethylene factory. Poly Sacks (Ghana) Limited, which produces polypropylene packaging for the agro processing industry. Poly Tank (Ghana) Limited and Poly Kraft (Ghana), which both have an enormous portfolio of products, including water tanks, PET, PVC bottles and other multiple products meant for packaging a wide range of consumer goods, fish, alcoholic beverages, personal care products, pharmaceuticals, and processed foods etc.
Read Also Richest Musicians in Ghana
13. JOSEPH SIAW AGYEPONG-$600million
Mr Joseph Siaw Agyepong is the founder of the Jospong Group. It is one of the largest conglomerates in Ghana with over 32 subsidiaries. The Jospong Group currently operates in eleven industries in Ghana. He is number  13 of  richest people in Ghana
12. MILAD MILLET & FAMILY- $620 million
Milad, a Ghanaian of Lebanese descent founded Millet Textile Corporation Limited in 1958. The company was originally established to manufacture towels. In the early 1980s, the firm changed its name to Spintex Limited and it developed into an integrated textile firm that manufactured high-quality textiles for the Ghanaian and wider African market.
  Spintex, however, faced severe competition as a result of the influx of imported used clothing onto the Ghanaian market. This was as a result of the liberalization of the Ghanaian economy under the Structural Adjustment Reform Programme of the
International Monetary Fund and the World Bank, which resulted in the abolition of import restrictions. Locally produced textiles could not compete with low-priced used clothing. The name of the company was subsequently changed to Printex in 1997.
Read Richest Politicians in Ghana
11 THE AWUAH-DARKO FAMILY -$650 million
The late Nana Awuah-Darko Ampem was the first Ghanaian Captain of the Accra Polo Club and also an Nkosuohene of Ashanti Juaso. He first established Marine and General Insurance Brokers in 1969 after returning from his studies and working abroad. Nana Ampem was compelled to start Vanguard Assurance in 1975 after a law in 1972 made it obligatory for all government institutions in Ghana to deal directly with State Insurance Company and not through a broker.
Number 10 of The richest people in Ghana
10. Kwabena Duffour – $680
Kwabena Duffuor is the Chief Executive Officer of closely held House of Duffour Asset Holdings. He expanded into his real estate portfolio by snapping up skyscrapers in Accra which mostly houses his companies. He is number 10 of the richest people in Ghana.
9. KALMONI FAMILY – $700 million
Prior to the First World War, the grandfather of the current Managing Director of Japan Motors Ghana, Salem Kalmoni, arrived in Ghana from Lebanon to start some trading activities. His company, Kalmoni & Sons, soon branched into truck-boards, and in 1958 he imported the first Japanese car; a Datsun, a brand name which was later changed into the world-famous Nissan.
Kalmoni & Sons was renamed Japan Motors in 1965. Today it has five branches across Ghana and employs over 330 people.
8. PATRICIA POKU-DIABY -$720 million
Patricia Poku-Diaby was involved in her family's business (trading and transportation) before she set up the Plot Enterprise Group in Ivory Coast, which was a precursor to the Ghanaian company.
Plot Enterprise Ghana is wholly Ghanaian owned cocoa processing company. The group has market presence in Asia and West Africa and comprises; Plot Commodities (registered with the Dubai Metal and Commodities Centre in Dubai), Plot Enterprise in Ivory Coast and Plot Enterprise Ghana.
Plot Commodities deals in cotton and cocoa and is registered with the Cocoa Merchants Association of America. Plot Enterprise in Ivory Coast is engaged in the trading of cocoa, cashew nut and wood products.
7. THE IRANI FAMILY -$800
Two Lebanese brothers, Anthony Irani and Edmund Irani, who immigrated to Ghana founded Irani Brothers & Others Limited in 1967 to produce wheat flour for the bread and pastry industry. It accounts for about 60% of wheat flour sales in Ghana. They provided the required start-up capital and have operated and managed the firm as a family business ever since. Anthony and Edmund Irani, who both had technical expertise in the flour milling business, provided leadership for the company.
6. MOHAMMED AHMED ODAYMAT & FAMILY – $850
Alhaji Mohammed Ahmed Odaymat is a Ghanaian of Lebanese descent. He started as an employee of Toyota Ghana and later went on to buy BBC Industrial Company in 1978, BBC Industrial was then owned by Boutros BouChedid, also a Ghanaian of Lebanese origin. After Odaymat's take over of BBC Industrial Company, he developed the Leyland and Leylac brand of paint products. The company has currently expanded from a single shed to taking up about 80% of the 4-hectare site on which it is located today.
5. MICHAEL IBRAHIM MAHAMA – $860 million
Ibrahim's interest in private sector business began with his development of interest in heavy duty equipment whilst assisting his father on his mechanized rice farms in Tamale, Ghana. He developed a further interest in the U.K. where he resided for a period of five years and worked in the civil construction industry in Scotland. He also worked with M&M Properties in the U.K., a property development company.
4. NABIL EDMOND MOURKAZEL -$900 million
Nabil Moukarzel owns the most shares by value in The Finatrade Group which is one of the largest food manufacturing and food distribution companies in West Africa. Moukarzel's company is Ghana's largest distributor of food and importer of rice with its Rice Master and Sultana rice brands.
Finatrade, through its subsidiaries, distributes and markets raw commodities and frozen foods. It offers vegetable oil, sugar, rice, cocoa, meat, ice cream, dairy products, beverages, powdered milk, animal feed, tiles, granite, marble, false ceilings, sanitary and kitchen ware. Additionally, the company provides warehousing and logistics services. Finatrade is the largest commodity and distribution company in Ghana, with presence in seven West African countries. Moukarzel employs over 2,000 Ghanaians.
3. SIR SAM ESSON JONAH – $ 1.2 billion
Sir Sam Jonah reached the prime of his career when he led the $1.48 billion merger between Ashanti Goldfields and AngloGold in 2004. A lot of mining companies have benefited from Sam Jonah's expertise in the mining industry. Sam's equity fund, Jonah Capital owns 14 mineral resource assets across 10 countries in Africa.
2. ERNESTO TARICONE -$1.3 billion
Ernesto Taricone is an industrial investor and civil engineer, he is the Executive Chairman and CEO of Trasacco Group which employs over 4000 Ghanaians and expatriates. He is number 2 on the list of richest people in Ghana
Ernesto Taricone was born in Italy in 1948; he came to Ghana in 1968 with his father and two brothers when he was still in his teens. The majority of his business is focused on Ghana covering various key sections in the Ghanaian Economy; Agriculture, Mining, Forestry, Construction and Real Estate development. 
Charles Ampofo is the Chairman and Founder of Kampac Group which is headquartered in the business hub of Dubai in the United Arab Emirates. The Group engages in various activities and operates Kampac Oil as its primary business. Other companies under the Group includes Kampac Properties, Kampac Travels, Kampac Flora, Kampac Telecom and Kampac Resources. He is the richest man in Ghana
In 1999, Ampofo  founded Universal Transfer Service as a Financial Services and Funds Transfer company which went on to build an entire multi-banking network in Côte D'Ivoire which consisted of 24 banks. Under his leadership, the company has post growth of more than 30% over the last 10 years.
Information was obtained  from Goodmanamcblogspot, Wikipedia, and Yen.com.gh for writing this article.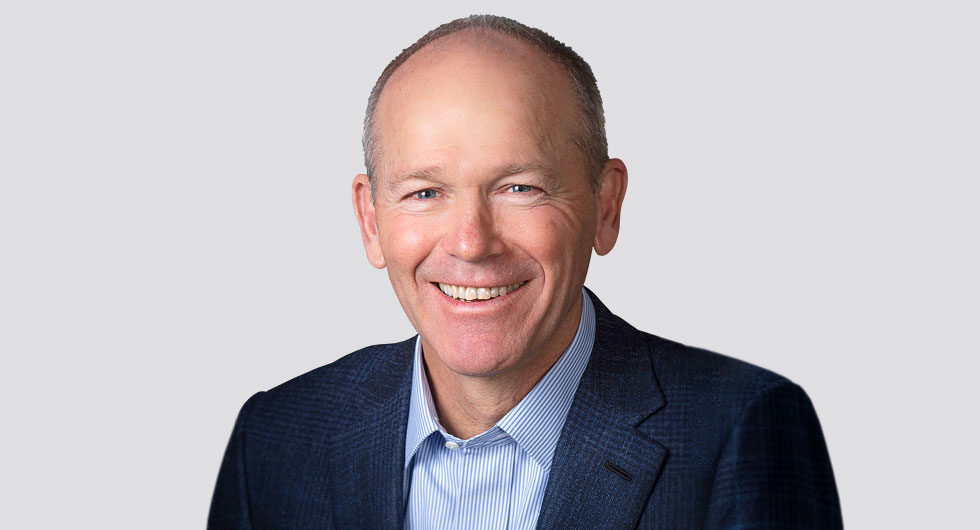 Dave Calhoun net worth: David L. Calhoun is an American businessman and president and CEO of The Boeing Company. He was appointed after the then CEO, Dennis Muilenburg, was fired amidst safety issues regarding the 737 MAX after two fatal crashes that claimed the lives of 346 passengers and crew on board. Read on to find more information about Dave Calhoun net worth in this article.
Early life
Calhoun was born on April 18, 1957 in Philadelphia, Pennsylvania. He grew up in Allentown, Pennsylvania, where he graduated from Parkland High School in 1975. In high school, Calhoun was one of three captains of the varsity basketball team and he played golf In 1979, he graduated from Virginia Tech with a degree in accounting.
Career
After Calhoun graduated from college, he gained employment at General Electric (GE). He decided to work for GE at that time, due to its close proximity to where he lived in Lehigh Valley.
 He worked at GE for 26 years, overseeing transportation, aircraft engines, reinsurance, lighting and other GE units, before ultimately being appointed as vice chairman of the company and a member of GE's Board of Directors in 2005.
Calhoun left GE to join privately held global information services firm VNU as CEO in 2006. Under his leadership the company rebranded itself as Nielsen Holdings, returned to the public markets in 2011, and was added to the S&P 500 Index in 2013.
 In 2014, Calhoun became executive chairman of Nielsen and also joined The Blackstone Group as a senior managing director and head of portfolio operations and a member of Blackstone's management committee. Blackstone had been one of six private equity firms that backed Nielsen's transformation. During his career, Calhoun was on the board of directors of Caterpillar, Gates Corporation, and Medtronic.
Boeing Career
Since 2009, Calhoun has served as a director at Boeing, and was named lead independent director in 2018. In October 2019, he was named chairman of Boeing in the wake of the Boeing 737 MAX groundings, and on December 23, 2019, he stepped down as chairman in preparation for becoming Boeing's CEO and president, effective January 13, 2020.
Read Andrew Mackenzie net worth
Dave Calhoun Net Worth
Dave Calhoun net worth is estimated at $ 30 million. In 2020, Calhoun earned $21.1 million in compensation. Calhoun owns over 5,000 units of Boeing Co stock worth over $4,499,450 and over the last 12 years he sold BA stock worth over $20,667,800.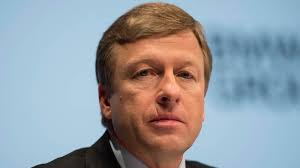 What is Oliver Zipse net worth: Oliver Zipse is a German manager who has been serving as Chairman of the Board of Management (CEO) of BMW. He has been the CEO since 2019. Read on to find Oliver Zipse net worth here.
Early life and education
graduated from high school in Bensheim in 1983. He studied computer science and mathematics at the University of Utah in Salt Lake City from 1983 to 1985 without obtaining a degree. In 1985 he switched to mechanical engineering at the Technische Universität Darmstadt and graduated in 1991 with a degree in mechanical engineering.
Read Andrew Mackenzie net worth
 In 1999 he also graduated from the Kellogg-WHU Executive MBA Program which is a joint MBA degree from Kellogg School of Management, the USA, and WHU – Otto Beisheim School of Management, Germany.
Career
Zipse has spent his entire professional life at BMW AG. He joined the company in 1991 as a trainee in development, technical planning and production. From 1992 to 1994, he worked as a project engineer in technology development. From 1994 to 2006, he held various leadership positions in development, production and production planning in Munich and South Africa.
 From 2007 to 2008 he was the plant manager at the Mini-plant Oxford. From 2009 to 2012, he was head of technical planning before becoming head of group planning and production strategy from 2012 to May 2015.
On May 13, 2015, he was appointed to the board of management of BMW AG, succeeding former chairman Harald Krüger; Zipse moved up to that position from a management role in product strategy and running the Mini assembly plant in England. His primary responsibility in that board role was for production.
One news report summarized his achievement as: "Under Zipse's watch, BMW's efficient production network, which he expanded in Hungary, China and the U.S., has helped the company deliver industry-leading profit margins despite its relatively small scale".
On July 18, 2019, Zipse was appointed chairman of the Board (CEO), effective 16 August 2019. He was described by Norbert Reithofer, chairman of the supervisory board, as "a decisive strategic and analytical leader".
Oliver Zipse Net Worth
According to mywage, Oliver takes a monthly salary of $290,000 and an annual salary of over $3 million as CEO. Zipse is an advocate of experimenting and pioneering new technologies within the BMW group
Charles Woodburn Net Worth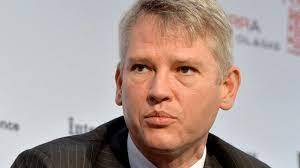 What is Charles Woodburn net worth?
Charles Woodburn is a British businessman who has been the CEO of BAE Systems since July 2017.
Woodburn earned a bachelor's degree in electrical sciences from St John's College at the University of Cambridge in 1992 and a PhD in engineering from Cambridge University, followed by an MBA from Erasmus University Rotterdam.
Keep reading to find Charles Woodburn net worth
Read Tim Cook net worth
Before working for BAE Systems, Woodburn was chief executive of Expro Group, which surveys and manages oil and gas wells around the world. He had also spent 15 years at Schlumberger, an oil services company, overseeing major projects in Thailand, Australia, and the US.
On joining BAE Systems he was to be paid a base salary of £750,000 a year and given more than £1.6m to buy him out of incentive schemes at Expro. It was reported in December 2016 that he was paid a total joining package worth £3 million.
Read Latest Updates here
Thanks for reading Charles Woodburn net worth
Content on this website is protected by DMCA. reproducing any content on this site without explicit permission is strictly prohibited.