Top 20 Richest Media companies in the world 2023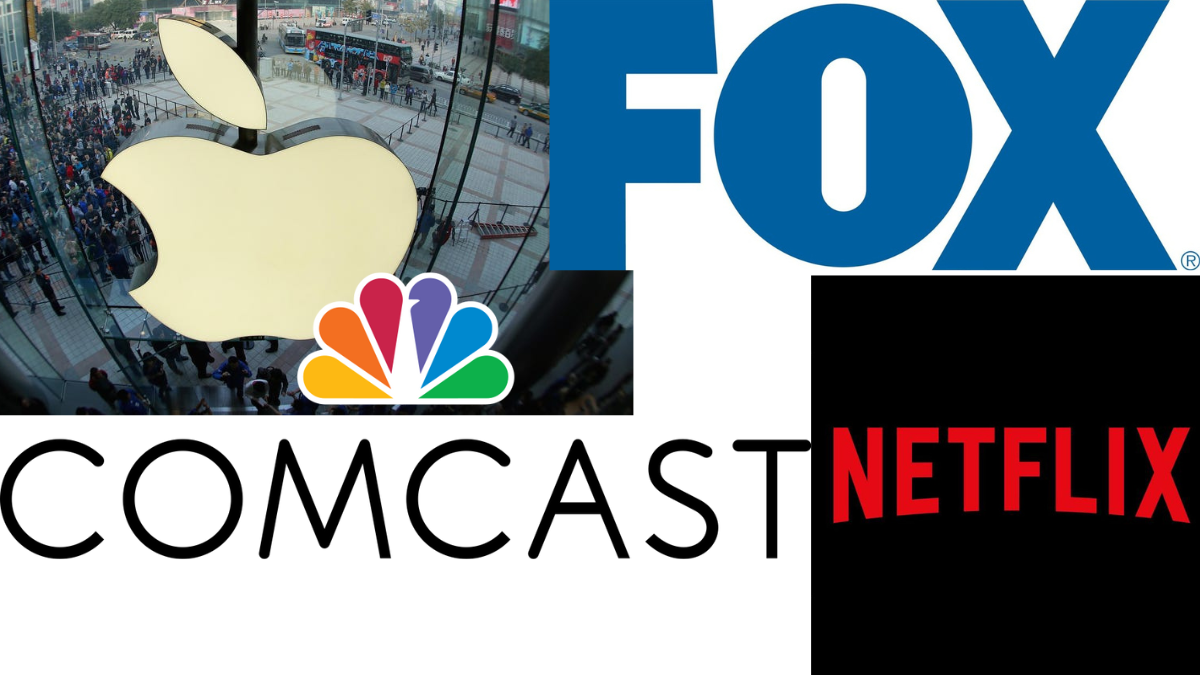 Top 20 Richest Media companies in the world 2023: Numerous media exist to provide us with amusement and news, and these options are always evolving.
Some of the biggest names in media also happen to be in the business of providing these services, and they're constantly competing with one another to come out on top.
Top 20 Richest Media companies in the world 2023
Who are the top 20 media companies worldwide?
Let's do some digging to find out which media company is the richest.
Here's a list of the richest media companies in the world.
Apple (AAPL)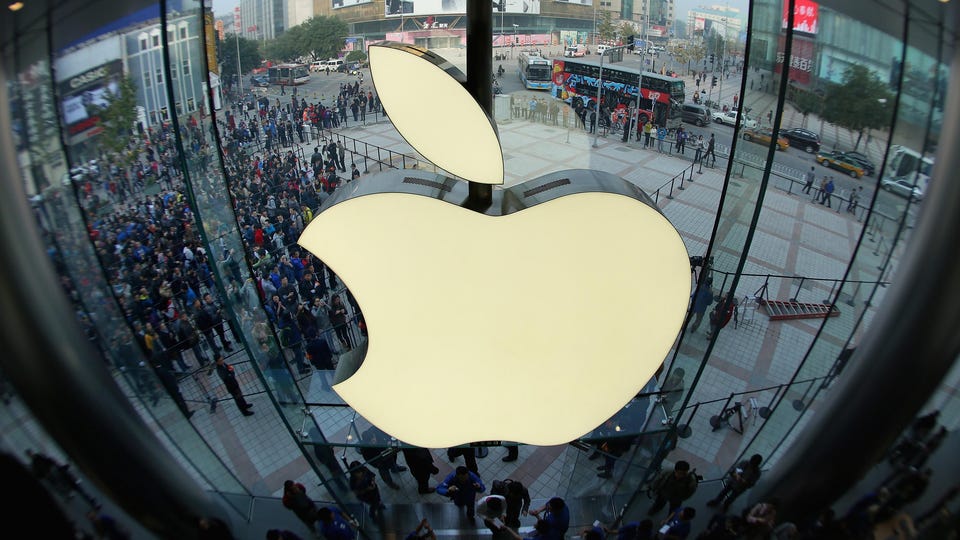 Co-founded by Jobs and Wozniak in 1976, has a market worth of $2.74 trillion, making it by far the most valuable company in the world.
The company used to be a technology company, but by offering media services like streaming and news reporting, it became a unique mix of the two industries.
In addition to its reputation for creating innovative goods, Apple is also well-known for its extensive history of acquisitions (more than 100 to be exact).
They paid $3 billion for Beats (formerly known as Beats by Dre) in 2014 and $400 million for the music recognition app Shazam in 2018.
Apple has a wide variety of media services, such as Apple Music, Apple TV, Apple Books, and Apple News.
It has more than 25 million paid customers for Apple TV Plus. Apple's net revenue increased by 33.3% to $365 billion at the end of 2021.
Currently, Apple has a market cap of $2.74 trillion. Apple is number one of the top 20 Richest Media companies in the world
Walt Disney (DIS)
The Walt Disney Company (DIS) is worth $238 billion and had annual sales of $67.42 billion in the 12 months prior to the most recent financial report (TTM).
Disney was founded in 1923 and has its headquarters in Burbank, California. It is a large media and entertainment company with many subsidiaries and a presence all over the world.
Disney Plus, a streaming service, debuted in the United States in November 2019. It has a lot of different Disney-related shows, from old cartoons to original series to exclusives to the latest big-budget movies.
Richest Media companies in the world 2023
Comcast (CMCSA)

Comcast was founded in 1963 and has its headquarters in Philadelphia, Pennsylvania. It is one of the largest media, entertainment, and communications companies in the world, with a market cap of $213.75 billion and sales of more than $116.39 million in the last twelve months (TTM).
It controls Xfinity, the largest supplier of pay TV and residential internet service in the United States, and Sky, the largest provider of pay TV in Europe (Sky). Studio lots for both live-action and animation productions can be found there.
Comcast also runs a sports entertainment business called Comcast Spectacor, which mostly serves the Philadelphia area, and an ad-supported subscription VOD service called Peacock.
Comcast also manages four of the Universal Studios theme parks located in different countries.
Vertical integration between production and distribution has given Comcast a strong position in the media industry that has never been seen before.
Comcast is number 3 of the top 20 Richest Media companies in the world
Netflix (NFLX)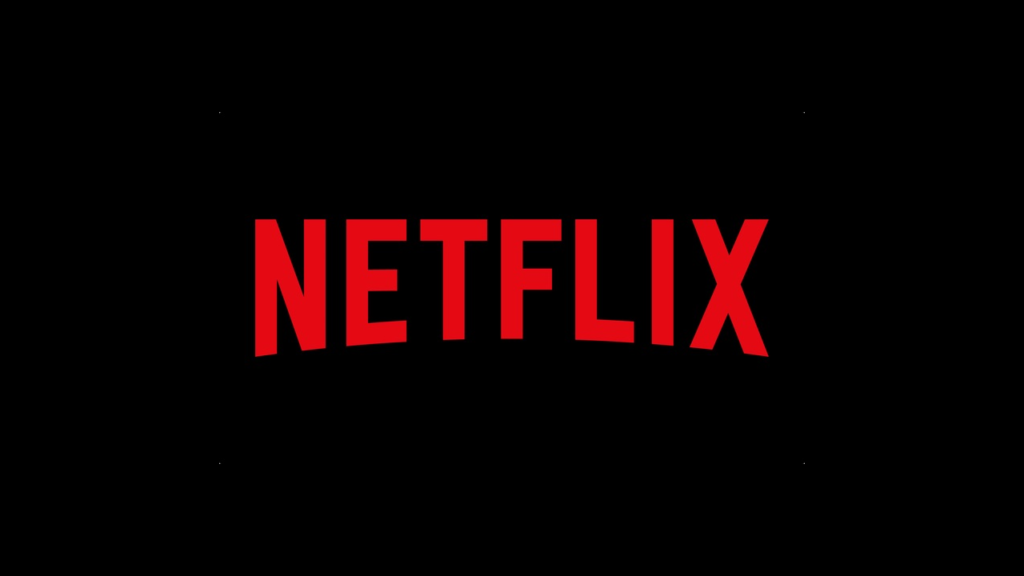 It's safe to assume that, unless you've been living under a rock or in a cave, you're familiar with this media streaming and production behemoth.
Netflix launched its business in 1997, offering DVDs for sale and rental via mail order. The switch to VOD and other forms of streaming media was completed in 2007.
In order to stream their content, Netflix uses an over-the-top (OTT) platform.
Unlike some of the other companies on this list, Netflix has a straightforward service model: they provide clients with entertainment, movies, and original content via streaming media, pay television, and video on demand.
The company, which began as a DVD mail-order service back in 1997, has now shifted its focus to become a major player in the streaming industry.
Netflix relies heavily on subscription fees from viewers to fund its operations. For instance, Netflix's streaming services have brought in almost $29.52 billion.
AT&T (T)
By purchasing Time Warner Inc. for $101 billion in 2018, AT&T was able to expand its media services to include Turner Broadcasting and HBO, as well as TNT, TBS, CNN, Cartoon Network, and related websites, including CNN.com.
The Warner Bros. label now includes movies, television shows, and video games.
It expanded its media operations in the United States and Latin America with the purchase of DirecTV in 2015. DirecTV is a digital satellite television service provider.
According to AT&T's earnings report for 2021, the company made $168.86 billion. Of this amount, $35.6 billion came from WarnerMedia, and $15.9 billion came from video.
Currently, AT&T (T) has a market cap of $140.11 billion and is among the top 20 Richest Media companies in the world
Richest Media companies in the world 2023
Sony (SONY)
Sony, headquartered in Japan, is a vast company that produces everything from electronics to image sensors to, of course, media. Sony Pictures, Columbia, and TriStar are just a few of the film and TV production companies that make up Sony Entertainment.
Some well-known anime properties are under its wing, such as A-1 Studios and the Crunchyroll website.
In addition to being one of the three major record labels, Sony also owns Sony Music Entertainment. Sony's media company, as well as popular series such as "Men in Black," "Spider-Man," and "Ghostbusters," can be found in Sony's music library.
Sony (SONY) is currently has a market cap of $114.10 billion.
Charter Communications (CHTR)
With the $87.4 billion purchase of Time Warner Cable in 2015, Charter Communications gained a formidable foothold in the media industry.
The products and services from Time Warner Cable Inc. were varied. In the United States, Charter Communications now also offers television, high-speed broadband, and voice services.
a market valuation of $105.15 billion.
Revenues for the year ended December 31, 2021, were $51.68 billion, up 7.5% from the previous year.
Charter Communications (CHTR) has a market cap of $105.15 billion,
TRI (Thomson Reuter's)
Thomson Reuters is a Canadian media conglomerate that focuses on the following five markets: lawyers and judges; corporations; tax and accounting experts; Reuters news; and the worldwide print market.
Financial news is distributed by Reuters, a news agency. In the market, Thomson Reuters faces off against rivals such as Bloomberg L.P.
Read Richest Journalists in the world
Thomson Reuters forecasted $6.35 billion in annual revenue for 2021, a 6% increase over 2020.
While $2.71 billion came from the legal industry, Reuters News contributed a robust $674 million.
TRI (Thomson Reuter's) has a market cap of $51.84 billion.
Top 20 Richest Media companies in the world 2023
Paramount Global (PARA)
After combining forces in 2019, Viacom and CBS became ViacomCBS; the company changed its name to Paramount Global in February 2022.
The New York City-based company was founded in 2005 and has since expanded its reach into digital (online and mobile), film, and television to serve audiences all around the world.
The networks Nickelodeon, TeenNick, Comedy Central, and Spike TV are all quite well known. AddictingGames.com and Shockwave.com are only two of the gaming websites owned and operated by Paramount Global.
Paramount Pictures, MTV Films, Nickelodeon, etc. are all part of its filmed entertainment industry. Radio, print, and television are all part of CBS's business portfolio, and so are advertising services, including the ownership and management of billboards, transit pathways, benches, trains, and buses.
The corporation earned $28.59 billion in 2021 across its three business divisions (TV Entertainment, Cable Networks, and Filmed Entertainment).
Currently, Paramount Global (PARA) has a market cap of $23.49 billion.
Fox (FOX)
Fox formerly dominated the media industry. Fox consists of the national FOX broadcast network and its 28 regional affiliates.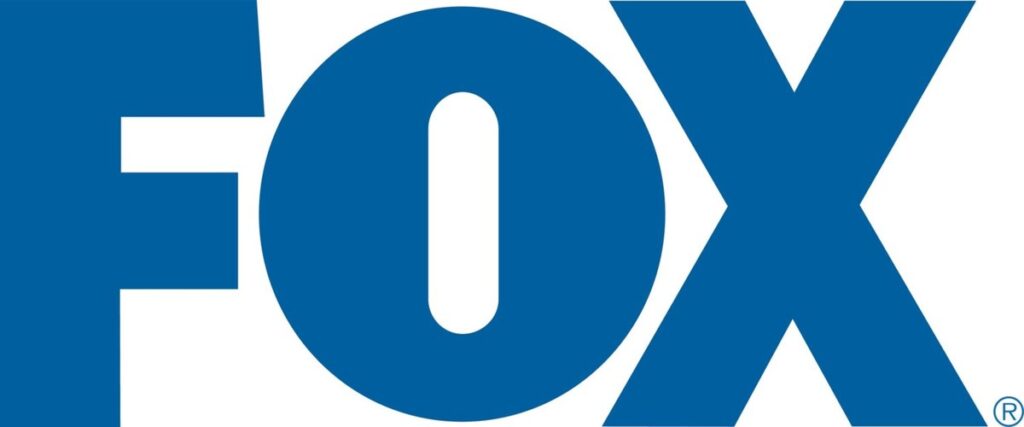 The Fox News and Fox Sports national broadcasting networks are among its cable offerings (not the regional networks). It is also responsible for the ad-supported streaming service Tubi.
Fox has a larger presence in the news, sports, and live entertainment content industries than its competitors do, which helps it retain subscribers to the cable bundle.
Fox (FOX) has a market capitalization of $21.06 billion.
Fox is one of the top 20 Richest Media companies in the world
Richest Media companies in the world
WB's Discovery
The media landscape is vast, and Warner Bros. Discovery covers it all. Warner Bros. Discovery may be the newest company on our list (it was founded in April 2022), but it certainly isn't the weakest. Warner Bros. Pictures, DC Entertainment, HBO (including Cinemax), Turner Broadcasting, TNT, and CNN are all part of their media empire.
It's safe to say that Warner Bros. Discovery's influence on the media is far-reaching. The media industry, comic books, music, video games, and websites are among the products the corporation offers.
Additionally, they target sports lovers who tune in to watch auto racing, Major League Baseball, the National Basketball Association, and golf.
The Food Network and the Food Channel are also part of their repertoire. David Zaslav serves as president and CEO of Warner Bros.
Discovery, which is headquartered in New York City. The stock of the company, which trades on the Nasdaq under the symbol "WBD" (class A), is also in the S&P 500.
Liberty Global
Liberty Global is a media company that was started in 2005 in Denver, Colorado, USA. It has offices in London, Denver, and Amsterdam.
Their services include telephone, internet, mobile, cable, and satellite television. The corporation has made a name for itself with its DirectTV service.
Liberty Global, has offices in 18 countries and gives internet access to more than 23 million customers.
Top 20 Richest Media companies in the world
DISH
This corporation, which began life as EchoStar in 1980, changed its name to DISH Network in 1998. (an acronym for Digital Sky Highway).
DISH gives its customers mobile phone service, cable TV, and movies and TV shows that they can pay to watch.
DISH implemented over-the-top (OTT) services to circumvent satellite, broadcast, and cable in addition to their primary concentration on satellite services. This over-the-top (OTT) service supports video streaming to computers, as well as mobile apps for tablets, smart TVs, digital media players, and gaming consoles.
The main office for Dish Network is located in Meridian, Colorado. DISh is one of the top 20 Richest Media companies in the world
Naspers
Naspers is a media company that has been around since 1915 and is based in South Africa. Books, periodicals, and newspapers are among their preferred forms of media interest.
In the 1980s, Naspers grew as it expanded into new fields, including television and international markets. Naspers is now the sole owner of Media24, the largest publisher in Africa, and has 56.92% of digital giant Prosus.
Naspers is a good example of a big media company that has changed with time in the media and tech industries.
Conclusion
The advertising, broadcasting, and networking, news, print and publication; digital, recording, and film sectors are only a few examples of the many sub-sectors that make up the media industry.
Obviously, companies in the media industry serve customers ranging from individuals to multinational corporations
Top 20 Richest Media companies in the world
Source: Glusea