Richest Man in Africa 2020
Who is Richest Man in Africa 2020
Africa has become one of the best place for entrepreneurs to succeed really fast.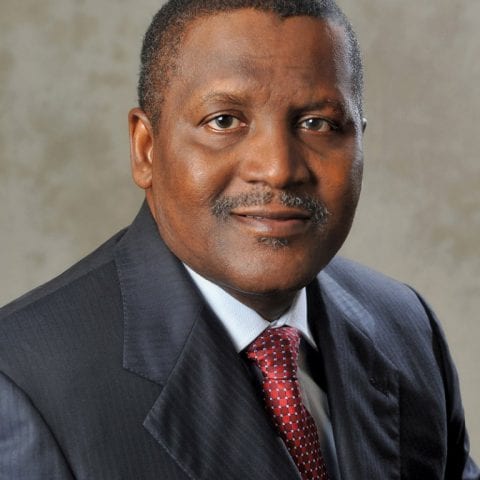 Who is Richest Man in Africa 2020
Africa has become one of the best place for entrepreneurs to succeed really fast. Aliko Dangote is the richest man in Africa 2020. We share with you hoe he makes his money in this article.
Dangote Biography
Alhaji Aliko Dangote  (born 10 April 1957) is a Nigerian business magnate and philanthropist who is the founder and chairman of Dangote Group, the largest industrial conglomerate in Africa.
On the continent and beyond, he is considered a foremost industrialist, and has an estimated net worth of US$10 billion, as of January 2020, making him the 88th wealthiest person in the world and the richest man in Africa 2020.
Read Also The richest man in the world 2020
The Dangote Group was established as a small trading firm in 1977, the same year Dangote relocated to Lagos to expand the company. Today, it is a multi-trillion-naira conglomerate with many of its operations in Benin, Ghana, Nigeria, Zambia and Togo. Dangote has expanded to cover food processing, cement manufacturing, and freight. The Dangote Group also dominates the sugar market in Nigeria and is a major supplier to the country's soft drink companies, breweries, and confectioners. The Dangote Group has moved from being a trading company to be the largest industrial group in Nigeria including Dangote Sugar Refinery, Dangote Cement, and Dangote Flour.
Read Dangote Net Worth 
In July 2012, Dangote approached the Nigerian Ports Authority to lease an abandoned piece of land at the Apapa Port, which was approved. He later built facilities for his flour company there. In the 1990s, he approached the Central Bank of Nigeria with the idea that it would be cheaper for the bank to allow his transport company to manage their fleet of staff buses, a proposal that was also approved.
Read Also  Top 10 Richest men in Africa 2020
Richest Man in Africa 2020
Awards
Dangote was awarded Nigeria's second-highest honour, the Grand Commander of the Order of the Niger (GCON) by the former President, Goodluck Jonathan.
Dangote was named as the Forbes Africa Person of the Year 2014.
For six consecutive years, 2013, 2014, 2015, 2016, 2017, and 2018 Forbes listed him as the 'Most Powerful Man in Africa'.
In 2014, he was listed CNBC's 'Top 25 Businessmen in the World' that changed and shaped the century.
In April 2014, TIME Magazine listed him among its 100 Most Influential People in the World.
In October 2015, Dangote was listed among '50 Most Influential Individuals in the World' by Bloomberg Markets.
He won 'The Guardian Man of the Year 2015'.
He won the '2016 African Business Leader Award,' organised by the Africa-America Institute (AAI).
Quick Facts About Dnagote
Aliko Dangote, Africa's richest man, founded and chairs Dangote Cement, the continent's largest cement producer.
He owns nearly 85% of publicly-traded Dangote Cement through a holding company.
Dangote Cement produces 45.6 million metric tons annually and has operations in 10 countries across Africa.
Dangote also owns stakes in publicly-traded salt, sugar and flour manufacturing companies.
Dangote Refinery has been under construction for three years and is expected to be one of the world's largest oil refineries once complete.
Read More on the richest man in Ghana 2020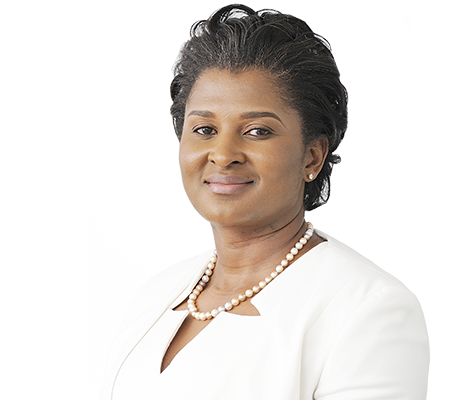 Who is the Richest Woman in Namibia
Monica Geingos is the richest woman in Namibia
Monica Geingos is a Namibian entrepreneur, lawyer, and First Lady of Namibia since 2015. She has been a board member and director within many of the country's large companies. She had also chaired the Presidential Economic Advisory Council.
Geingos married the then-President-elect of Namibia, Hage Geingob, on February 14, 2015, shortly before he was sworn into office. She has served as First Lady since March 2015.
career
 she was voted one of the 12 most influential people of Namibia, and in 2020 she was in the list of 100 most influential African women. Geingos is a graduate of the University of Namibia, and spent the early part of her career working for the Namibia Stock Exchange (NSX) in Windhoek. Geingos served as Chairman of the Board of eBank Namibia and is the managing director of the financial undertaking Stimulus, and General Director of Point Break.
Richest Woman in Namibia
Monica Geingos is arguably the richest woman in Namibia. She founded the Economy Foundation in 2016.
Read Michael Amushelelo net worth
Promising to give away all her wealth – estimated at $3 million – to charity when she dies, Monica Geingos is on a mission to change the image of African first ladies and tackle sexism and inequality in Namibia, the world's second most unequal country.
Geingos married Hage Geingob on Valentine's Day in 2015 – a month before he was sworn in as president of the southern African desert nation, which gained independence from apartheid South Africa in 1990 but remains starkly unequal.
The couple then voluntarily declared their combined assets of some 110 million Namibian dollars ($7.44 million), a popular move in a continent where politicians and their wives, like Zimbabwe's Grace Mugabe, grab headlines over unexplained riches.
About 6% of Namibia's 2.5 million people are white. They dominate businesses and land ownership, a legacy of German and South African colonial rule, along with a growing black elite.
How to Make Money on Quora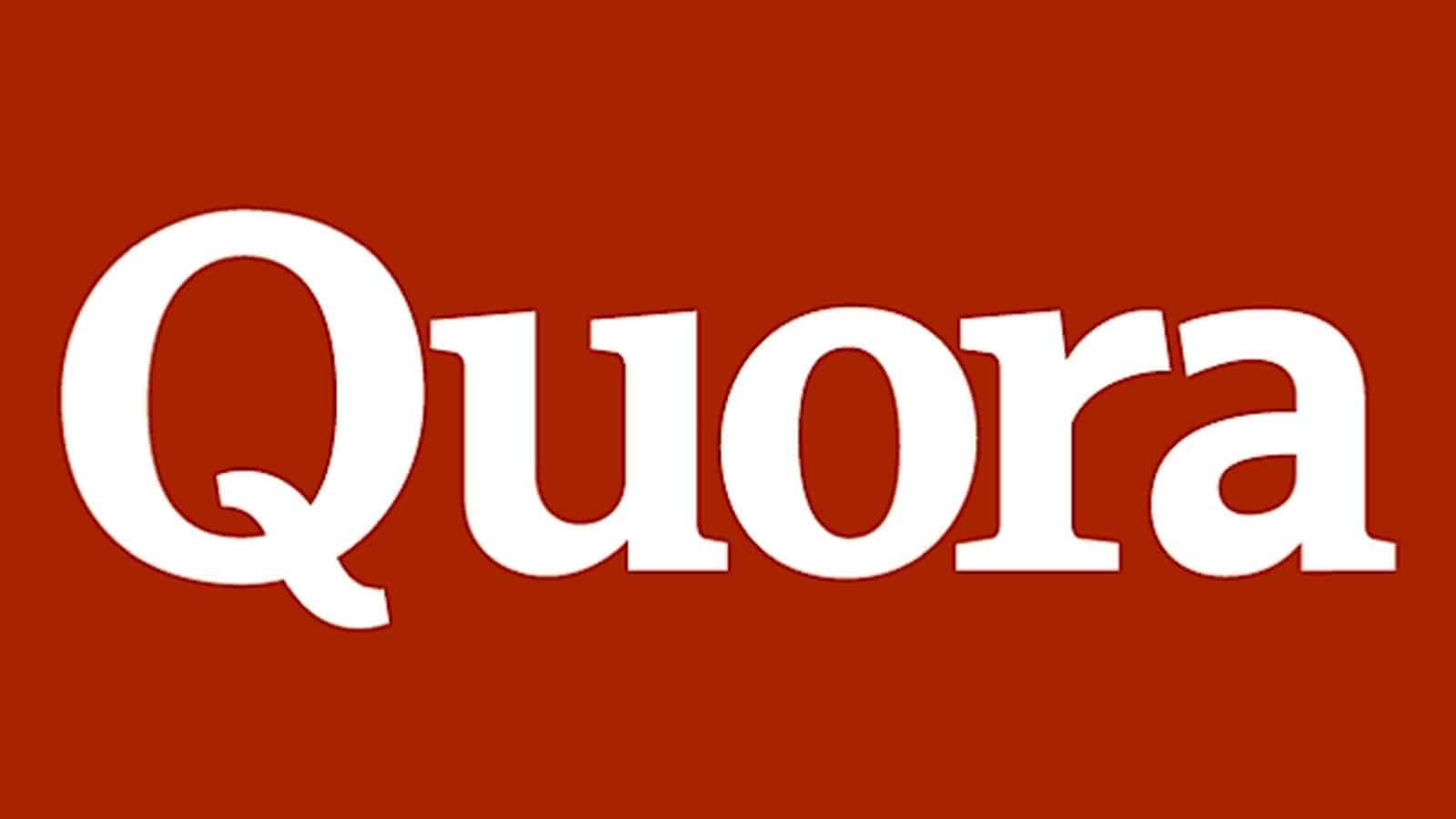 Learn how to make money by asking questions on quora
Did you know you can make money just by asking relevant questions or giving useful answers to questions online?
We are about to show you how.
What is Quora ?
Quora  is an American question-and-answer website where questions are asked, answered, followed, and edited by Internet users, either factually or in the form of opinions.
Today, the site gets almost 500 million views per month. this means the a great opportunity for anyone with an expertise in any field to make some real money.
There two main ways one can make money on the quora platform.
1 Quora's Partner Program
The Quora Partner program is an invite-only system that will pay you real money for asking questions on Quora. That's right- by just asking questions, you can potentially earn thousands of dollars every month. You don't have to provide answers either- users of Quora will happily provide answers to your questions-  you get paid based on the questions you ask. It sounds simple right? So how do you get an invite for this get-rich-quick scheme?
Unfortunately, Quora's partner program is invite-only. That means, you have to be asked by Quora themselves to participate. They usually only ask users of their site who have been active in the past.
The is no real statistics on how one can qualify for this program. However, spending more time on the platform by answering questions and asking relevant questions can work a trick.
You can also qualify by updating you bio, and filling your profile info.
You get paid for asking questions because, quora will place ads on the page where your questions appear. The more people see your questions, the more you get paid.
Why is the Quora Partner program invite-only? Good question. It's probably to help sustain the program. By allowing everyone to sign up to it, Quora's moderators will have a harder job at filtering through all the junk questions and the overall quality of Quora questions will slowly go down
how to make money on quora
2 Affiliate Marketing
We spoke about the Quora partner program which is an invite only program, now if you are on the Quora platform but you are not invited, how do you make money?
Well you can search for questions relating to particular products you are familiar with, provide accurate and relevant answers to those questions and providing a link to your affiliate product, in that way when someone purchase something through your link, you get a commission.
Create a Business Profile
If you are a business owner seeking to get more customers for your products, you might want to make good use of the Quora business profile.
You can earn money this way by answering questions from your customers and linking them to your products. Also quora will place your business bio next to answers you provide on the platform thereby giving your business more exposure.
To create a business profile on quora, you can visit this link
Top 10 Best Forex Brokers in 2020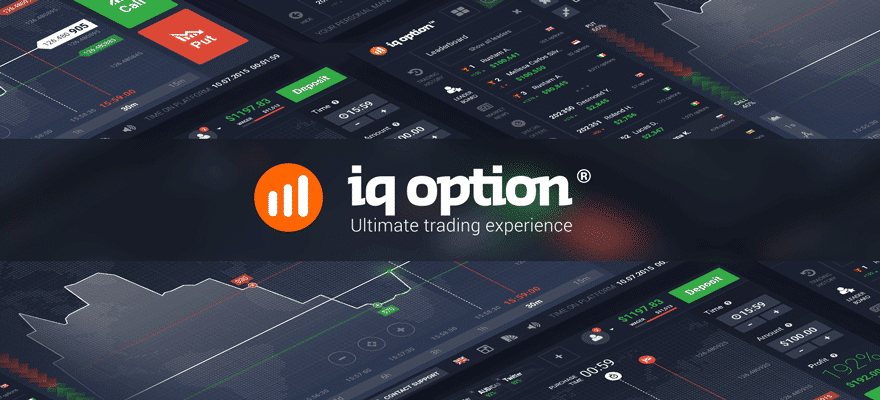 We bring to you the best Forex Brokers in the world in 2020.
Striving to find a Forex Broker which is a perfect match for your trading style and goals? 
We have gathered information from Dailytrading, Investopedia and other reputed online sites about the best Forex Brokers .
Read through to choose the best one for you.
Top 10 Best Forex Brokers in the world 2020
XM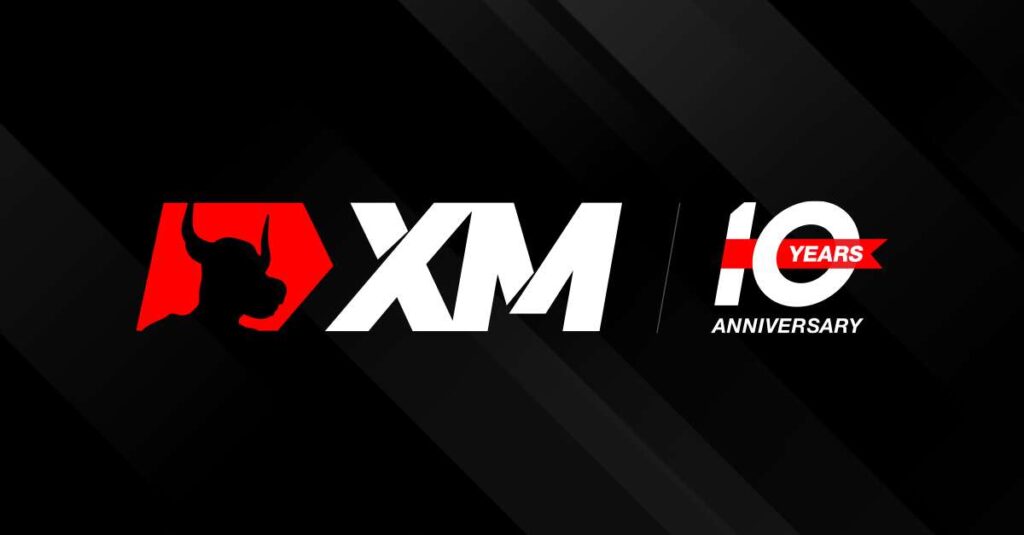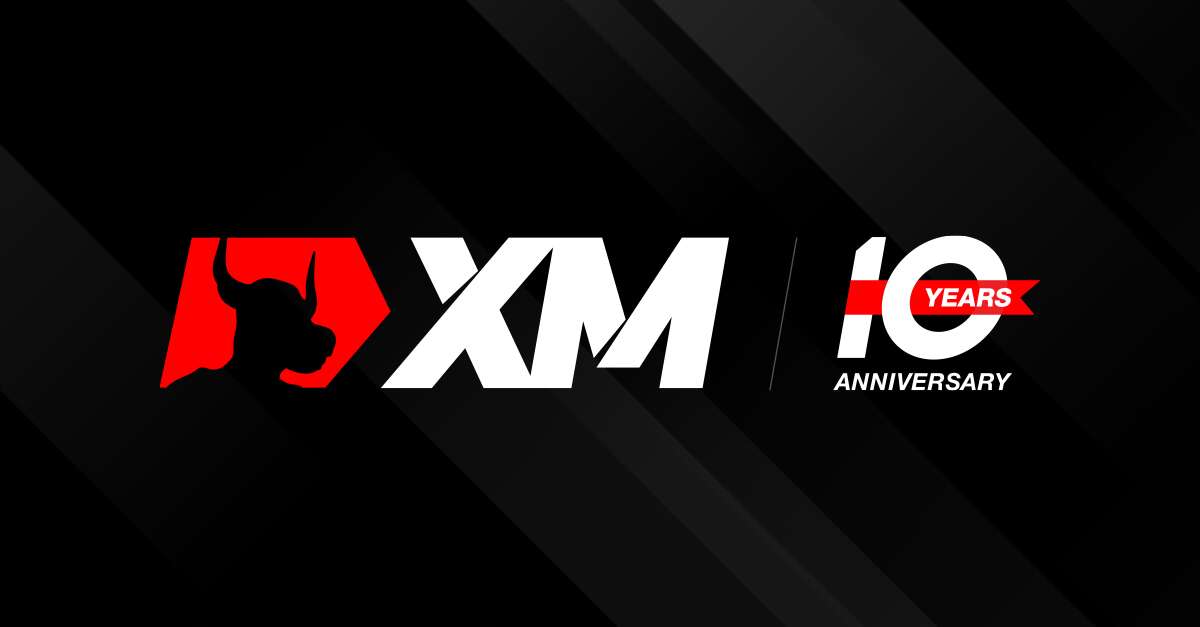 XM.com deliver ultra low spreads across a huge range of Forex markets. Flexible lot sizes, and Micro and XM Zero accounts accommodate every level of trader.
Visit their website here
IQ Option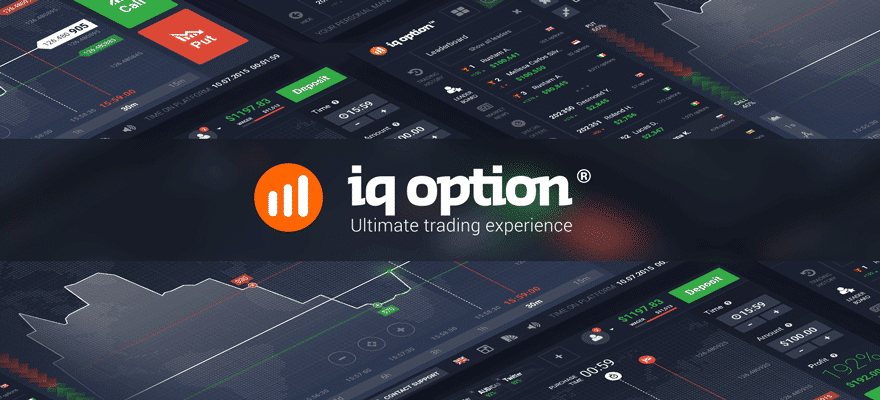 Another best forext broker on our list is IQ option. IQ Option platform provides clients with an opportunity to trade 500+ assets: including currencies, indices, commodities and stocks. With IQ Option, shares of Tesla, Netflix, Spotify, Alibaba, Microsoft, Disney, oil, gold and many more assets can be traded on the same platform.
best Forex Brokers
Plus500
Plus500 Offer forex trading via CFDs with tight variable spreads and a range of well over 70 currency pairs. Free Unlimited Demo Account.
Trading 212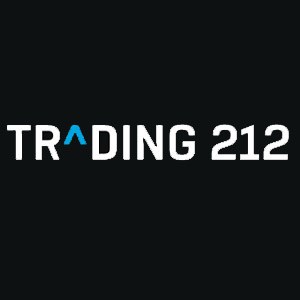 Trading 212 is a London based fintech company that democratises the financial markets with free, smart and easy to use apps, enabling anyone to trade equities, Forex, commodities and more.
best Forex Brokers
Since 2016 they've been the UK's #1 trading app, and in 2017 we reached the #1 spot in Germany.
XTB
XTB is a solid choice for traders that want to minimize their costs, whether it be the inherent cost of placing a trade (bid/ask spread) or not having to be burdened with extraneous costs, such as wire fees. XTB offers maximum leverage of up to 500:1 for non-U.K. accounts while U.K. accounts get up to 30:1 leverage. The firm places an emphasis on customer support and offers relevant educational tools and research amenities that would be well-suited to a novice trader. This company is ranked as the winner of Investopedia's Best Forex Broker for Low Costs in 2020.
Pepperstone
Pepperstone offers spreads from 0.0 pips on the Razor account and have almost 61+ pairs available to trade. Lots start at 0.01.
Read Best Investments in Ghana
Markets.com
Among the list of best Forex brokers in 2020 in terms of safety is Markets.com. It is an advanced for of trading that is recommended for people with some level of experience in trading.
best Forex Brokers
Binary.com
Binary.com is one of the oldest and most respected names in online binary trading.
customers can trade currencies, stock indices, commodities, and synthetic indices 24/7. 
Read Highest Paid Jobs in the world
best Forex Brokers
IG
With IG there's no minimum balance to open an account, it takes less than five minutes, and there's no obligation to fund or trade.
FXTM
FXTM offers a range of trading platforms. Desktop or laptop users can choose from Metatrader 4 or Metatrader 5.
FXTM offers multiple deposits and withdrawals methods, all geared towards inclusive trading.
Read Highest Paying Companies in Ghana
FXTM offers a high-grade demo account which enables individuals to hone their trading skills before investing their hard-earned cash. Forex is traditionally seen as a risky form of trading, so making sure that you have the correct skills before beginning to "trade for real" is essential.