Richest Man in Africa 2021
Who is Richest Man in Africa 2020
Africa has become one of the best place for entrepreneurs to succeed really fast.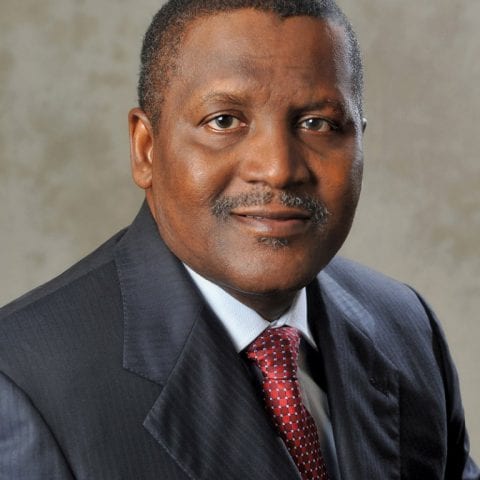 Who is Richest Man in Africa
Africa has become one of the best place for entrepreneurs to succeed really fast. Aliko Dangote is the richest man in Africa 2021. We share with you hoe he makes his money in this article.
Dangote Biography
Alhaji Aliko Dangote (born 10 April 1957) is a Nigerian business magnate and philanthropist who is the founder and chairman of Dangote Group, the largest industrial conglomerate in Africa.
On the continent and beyond, he is considered a foremost industrialist, and has an estimated net worth of US$10 billion, as of January, making him the 88th wealthiest person in the world and the richest man in Africa.
Read Also The richest man in the world 2020
The Dangote Group was established as a small trading firm in 1977, the same year Dangote relocated to Lagos to expand the company. Today, it is a multi-trillion-naira conglomerate with many of its operations in Benin, Ghana, Nigeria, Zambia and Togo. Dangote has expanded to cover food processing, cement manufacturing, and freight. The Dangote Group also dominates the sugar market in Nigeria and is a major supplier to the country's soft drink companies, breweries, and confectioners. The Dangote Group has moved from being a trading company to be the largest industrial group in Nigeria including Dangote Sugar Refinery, Dangote Cement, and Dangote Flour.
Read Dangote Net Worth
In July 2012, Dangote approached the Nigerian Ports Authority to lease an abandoned piece of land at the Apapa Port, which was approved. He later built facilities for his flour company there. In the 1990s, he approached the Central Bank of Nigeria with the idea that it would be cheaper for the bank to allow his transport company to manage their fleet of staff buses, a proposal that was also approved.
Read Also Top 10 Richest men in Africa 2020
Richest Man in Africa
Awards
Dangote was awarded Nigeria's second-highest honour, the Grand Commander of the Order of the Niger (GCON) by the former President, Goodluck Jonathan.
Dangote was named as the Forbes Africa Person of the Year 2014.
For six consecutive years, 2013, 2014, 2015, 2016, 2017, and 2018 Forbes listed him as the 'Most Powerful Man in Africa'.
In 2014, he was listed CNBC's 'Top 25 Businessmen in the World' that changed and shaped the century.
In April 2014, TIME Magazine listed him among its 100 Most Influential People in the World.
In October 2015, Dangote was listed among '50 Most Influential Individuals in the World' by Bloomberg Markets.
He won 'The Guardian Man of the Year 2015'.
He won the '2016 African Business Leader Award,' organised by the Africa-America Institute (AAI).
Quick Facts About Dnagote
Aliko Dangote, Africa's richest man, founded and chairs Dangote Cement, the continent's largest cement producer.
He owns nearly 85% of publicly-traded Dangote Cement through a holding company.
Dangote Cement produces 45.6 million metric tons annually and has operations in 10 countries across Africa.
Dangote also owns stakes in publicly-traded salt, sugar and flour manufacturing companies.
Dangote Refinery has been under construction for three years and is expected to be one of the world's largest oil refineries once complete.
Read More on the richest man in Ghana
Content on this website is protected by DMCA.  Dont waste your time copying because you would eventually remove it.