Richest forex traders in the world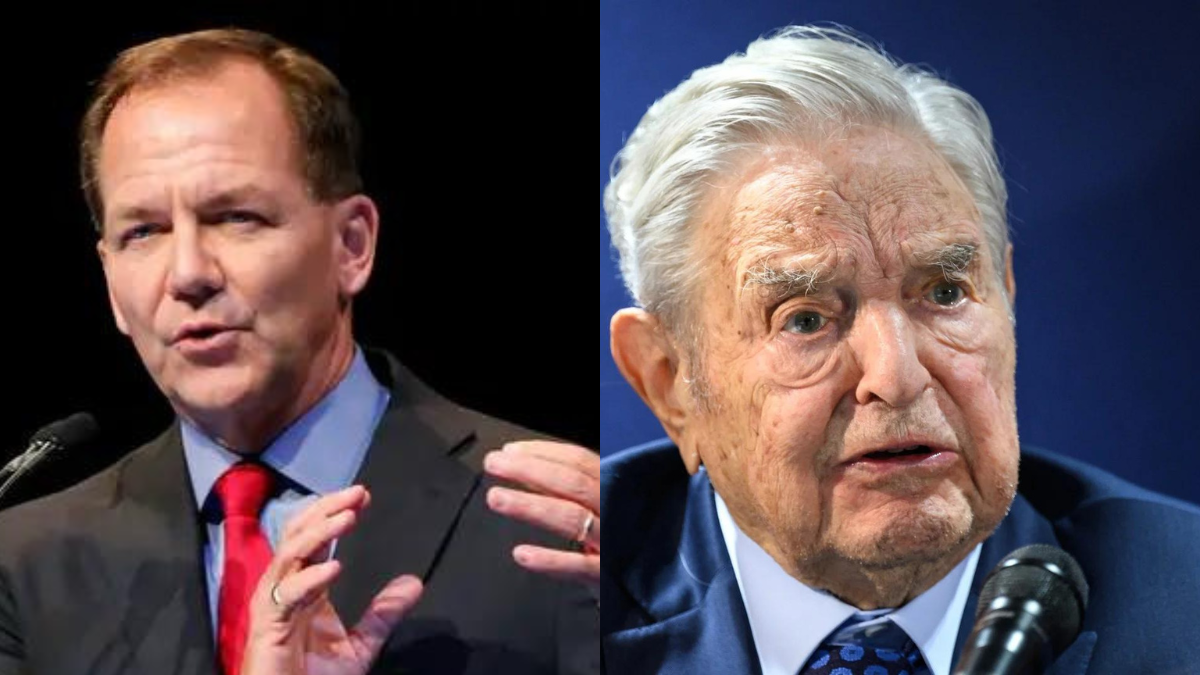 If you're looking for the largest financial market, go no further than the foreign exchange market (Forex). Read the list of the Richest forex traders in the world and their net worth to serve as an inspiration.
You probably know a little bit about this exciting business, in which people trade their favorite currencies intraday and during swings.
The people who have made the most money trading on the foreign exchange market have amassed huge fortunes.
They didn't just get where they are now by luck alone. In order to become successful millionaire forex traders, they used a broad variety of strategies and put a lot of thought into their planning.
The average Forex trader of today can learn a lot from paying attention to how these big players trade.
In this article, we'll look at the richest Forex Traders in the world.
Richest forex traders in the world
George Soros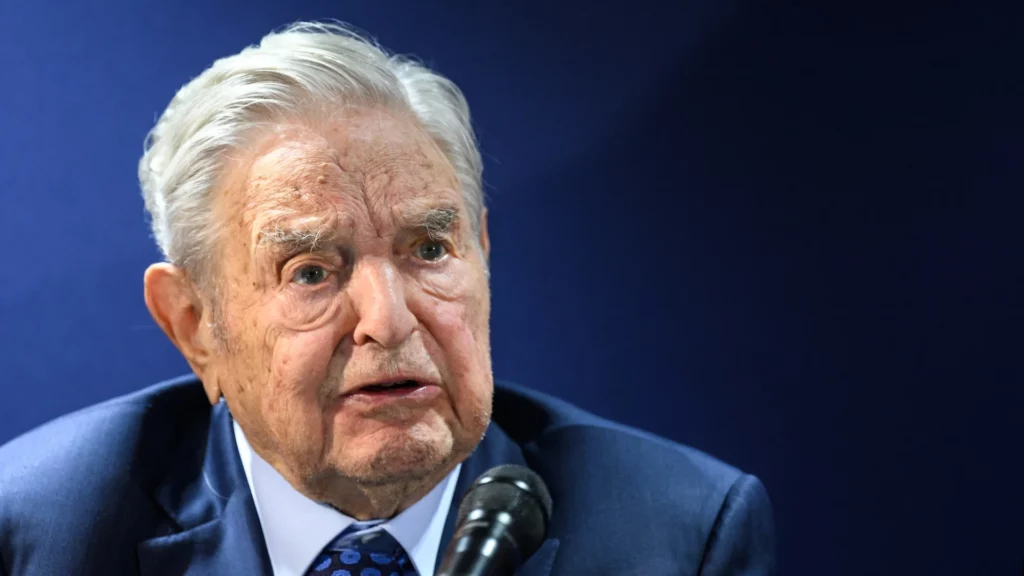 The current estimate of George Soros's wealth is $8 billion.
If we are going to compile a list of the wealthiest Forex traders, it is impossible to leave George Soros, the well-known Hungarian billionaire, off of it.
Soros began his trading business while attending school. He devised a very unconventional technique, which ultimately contributed to his success: he took highly leveraged positions that were especially focused on how currency rates were moving.
To a large extent, he owes his success to this strategy.
During the famous Black Wednesday crisis in 1992, he used this method and kept a short position against the British pound.
He correctly anticipated a variety of distinct elements that would leave banks exposed, and the transaction that he executed resulted in a staggering one-billion-dollar profit for him.
In the nearly thirty years that have passed since that fatal day, Soros has been able to steadily build his fortune, and he now has a net worth of approximately $8 billion.
Soros is one of the most successful traders in the history of the foreign exchange market (Forex).
More on Richest forex traders in the world
Paul Tudor Jones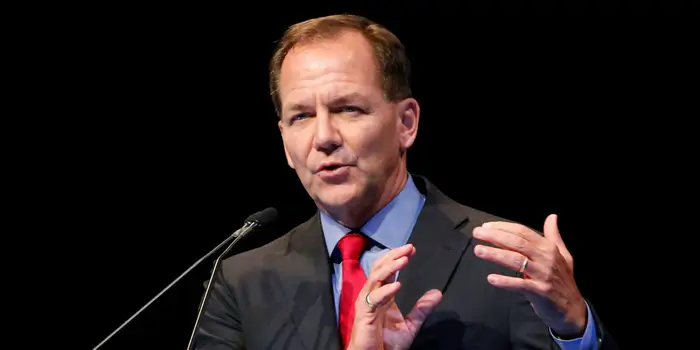 After graduating from the University of Virginia in 1976, Jones had many opportunities presented to him. He was even offered to attend Harvard Business School. Jones turned it down, instead deciding to engage in commodity trading.
This pick was a wise one following the 1987 market fall, Jones took the option to short, making more than $100 million.
Since then, he has formed his own investing firm that focuses on the changes in the currency market's interest rates.
In addition to that, he served as the chairman of the NYSE from 1992 until 1995.
With an estimated net worth of between $5 billion, he continues to be one of the most successful and richest forex traders in the world
Joe Lewis has an estimated net worth of approximately $5 billion at the present time.
This British businessman has an amazing story of how he went from being poor to being rich.
In order to assist the catering business that his family owned, Joe Lewis got his first job when he was only fifteen years old.
After receiving the company as an inheritance, Lewis decided to sell it and pursue a career in currency trading instead.
This choice turned out to be beneficial.
At the time of the tragic event in 1992, Lewis was working with George Soros.
He was able to take home $1.8 billion as a result of his participation in the trade.
Currently, Lewis is worth approximately $5 billion.
more on Richest forex traders in the world
Stanley Druckenmiller
Stanley Druckenmiller is another name on our richest FOREX trader's list.
He was the lead portfolio manager of the Quantum Fund and worked with Soros for nearly a decade, during which time he managed money.
Stanley was born in Pennsylvania, got a Bachelor of Arts in both English and Economics from the University of Pittsburgh, and then went on to work as an oil analyst for the Pittsburgh National Bank. After working for a year, he decided to launch his own company and named it Duquesne Capital Management.
Even after he gave more than 700 million dollars to charities and organizations working to alleviate poverty and advance medical research, he is currently worth more than 2 billion dollars.
Bill Lipschutz
Bill Lipschutz is one of the wealthiest forex traders in the United States. While working at Salomon Brothers in the 1980s, he amassed a fortune that was in the hundreds of millions of dollars.
However, his interest in trading began many years earlier, when he was still in university. At that time, he traded with $12,000 that he had inherited from his grandmother.
Currently, his Net Worth is $2 billion and he is one of the richest forex traders in the world
Uche Paragon
Uche Paragon, a graduate of Port Harcourt University, began his career in the foreign exchange market in the year 2007.
In addition to being a vocalist and an entrepreneur, he is also active in the foreign exchange market and commodities trading. He handles risk, oversees a portfolio, and manages a business (oil and gas).
Uche Paragon has an estimated net worth of more than 16 million dollars, making him unquestionably one of the wealthiest forex traders in the world. He is also ranked number one in Nigeria.
Additionally, Uche Paragon is a well-known name in the Nigerian online forex market. Forex traders, fans, and people who regularly go to forums and seminars about forex trading all over the country know who he is and don't need an introduction.
He is well-known for his passion for high-end automobiles, especially sports cars.
Uche Paragon's exact date of birth is unknown to the public; however, it is common knowledge that he started making millions of dollars through trading when he was 23 years old.
More on Richest forex traders in the world
Larry Hite
Larry D. Hite is successful in both the realms of hedge fund management and fiction writing.
System trading is generally credited to both him and his colleague, Ed Seykota, who pioneered the practice.
Based on the total value of the assets under management, Mr. Hite started the most successful commodities trading company in the world.
In fact, he was able to accomplish this goal within the first nine years after helping to start the company known as "Min Investments."
In fact, Jack Schwager spent an entire chapter of his book talking about how Larry handles risks.
In addition, throughout the course of his career, Larry made significant contributions to several financial periodicals. He also made a number of products and breakthroughs in financial engineering, which added to his long list of achievements as one of the richest forex traders in the world.
It is estimated that Larry has a net worth of one hundred million dollars.
Ref Wayne
The real name of Ref Wayne is Refiloe Nkele. Ref Wayne is a stage name.
On March 3, 1995, Ref Wayne was born in Meadowlands, a neighborhood that is representative of Soweto.
During his time in high school, he became very interested in things like technology, cryptocurrencies, and foreign exchange (FX) trading.
Since that time, he has made up his mind about the path he wants to take in life and the goals he wants to achieve in the future. Read the richest people in the world
As a result, he did not continue his education through the ninth grade.
The sale of SIM cards in the immediate area was his first source of financial support.
But he was cognizant of the fact that he would not be able to carry on in this fashion indefinitely.
When Wayne first met Mr. David Schwartz, who was also active in the foreign exchange market, he was given an overview of forex trading and instructed on how to get started.
Mr. David is a skilled trader, so he didn't have any trouble telling Ref about the good things about the organization and what it takes to work there.
He was obviously blown away by the idea, and he didn't waste any time getting to work as a trader. He started right away putting the advice his guru gave him to use.
Today, Ref Wayne has a net worth of more than $500 million, which places him among the wealthiest FOREX traders in the world and places him in first place in Africa.
In addition to the foreign exchange market, which is his main source of income, he also runs some businesses that bring him passive income.
The publication and sale of Wayne Ref's written works are the primary sources of revenue for him.
Bruce Kovner
The American billionaire hedge fund manager and philanthropist Bruce Kovner had a net worth of $7 billion at the time of his death.
He was born in 1945 and is an extremely well-known American investor and manager of hedge funds.
He has been successful in making the majority of his money through the use of his own personal capital.
He is not the type of hedge fund manager that enjoys taking risks with other people's money by investing it or engaging in risky trading.
In the beginning, Bruce Kovner worked as a cab driver. He was able to save up enough money to start trading on the foreign exchange market in the end.
Read How to start forex trading
After a number of years, he went on to become one of the wealthiest day traders in the world, with a net worth that is currently estimated to be in excess of $6.2 billion.
More on Richest forex traders in the world
Martin Schwartz
The brilliant Martin Schwartz was born in the United States on March 23, 1945, and he was raised there throughout his entire life.
Schwartz is well-known for trading equities, foreign currency, and options, which he used to win the US Investing Championships in 1984.
Schwartz was a trader on Wall Street. His skill in the stock, options, and futures markets helped him make a lot of money.
Schwartz was also a trader on the American Stock Exchange, where he participated in the options and futures markets. In his first year as an independent trader, Schwartz made $600,000, and he amassed $1.2 million over the course of two years.
The net worth of Martin Schwartz is ten million dollars.
According to his record, which shows that he has been trading since the year 2001, Martin Schwartz is one of the oldest Forex traders in the history of the market.
Source: Glusea