Richest Celebrities in South Africa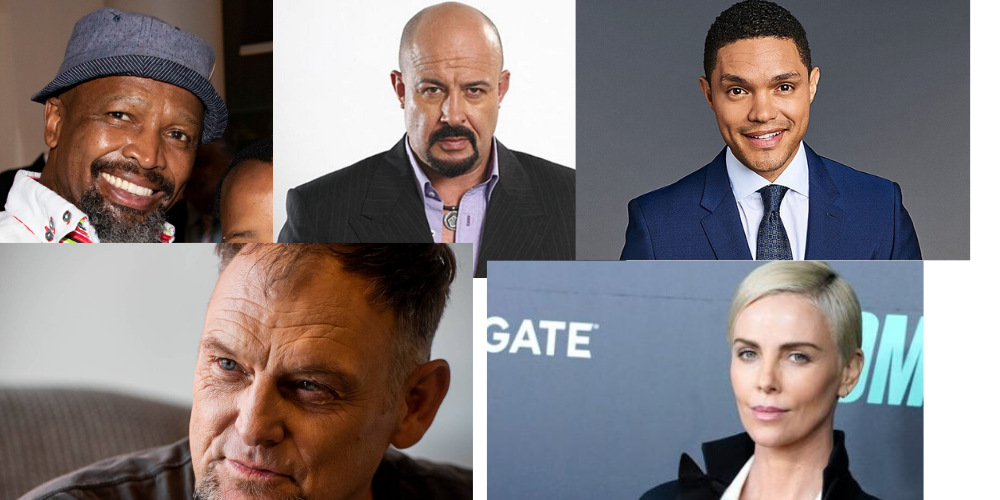 South Africa has some of the most successful celebrities in the Africa continent. A lot of talents can be found in the entertainment industry of SA. Celebrities earn a lot from their talent from various income streams. In this article, we bring to you the top 10 richest celebrities in South Africa in 2022.
All Figures for writing this article was sourced from Wkisouthafrica,
Top 10 Richest Celebrities in South Africa
Charlize Theron is a South African and American actress and producer. she is one of the world's highest-paid actresses.Charlize Theron's net worth is $130 million making her number one of the richest celebrities in South Africa.
She is the recipient of several accolades, including an Academy Award, a Golden Globe Award, and an American Cinematheque Award. Time magazine named her one of the 100 most influential people in the world in 2016.
As of early 2020, Theron's extensive film work has earned her 100 award nominations and 39 wins.
Black Coffee is a South African DJ, record producer, singer, and songwriter. He is the second richest musician in Africa and the second richest celebrity in South Africa. Black Coffee net worth is $60 million
His career success has earned him a luxurious lifestyle and some of these fancy cars. Mercedes Benz G Station Wagon, CLK Mercedes, DJ's Bentley, Maserati. He also owns a private jet.
Number of Richest Celebrities in South Africa
Sharlto Copley
Sharlto Copley is a South African actor, director and producer. He is best known for his role as Wikus van der Merwe in the Academy Award-nominated science fiction film District 9. Copley is one of the richest Celebrities in South Africa with a net worth of US $ 15 million which is about R206 Million.
4. Steve Hofmeyr
Steve Hofmeyr is a South African singer, songwriter, actor and TV presenter. His ability to blend a lot of tasks including acting singing and presenting makes him one of the versatile media persons in South Africa.
Hofmeyr has been in the center of controversies. He is worth $15 million and is among the wealthiest South African celebrities.
5. Trevor Noah
Trevor Noah is a South African comedian, political commentator, and television host. He is the current host of The Daily Show, an American satirical news program on Comedy Central.
Trevor Noah is the best comedian in Africa. His net worth is $14 million and he is one of the richest Celebrities in South Africa
6. Sello Maake
Sello Maake is an actor from South Africa. Maake Ka-Ncube is considered to be one of South Africa's most esteemed actors and voice actors, having performed in theatre, film, and television both in his native land, as well as in the United States, Britain, Canada, and Europe
Sello Maake net worth is $13 million making him one of the richest celebrities in South Africa
7 .AKA
AKA, is a South African rapper, singer, songwriter, record producer, and entrepreneur. He is one of the prominent rappers on the African continent.
AKA is among the wealthiest celebrities in South Africa. His net worth is $12 million
AKA bought a mansion for R3 million when he and Zinhle where expecting a child. After they broke up he bought another one in Joburg for R7 million.
Number 8 of Richest Celebrities in South Africa
Jamie Bartlett
James Bartlett is a South African actor best known for his role as the wicked puppet master, David Genaro on Rhythm City that is aired in many African countries such as Kenya, Zimbabwe, Botswana, Lesotho, Cameroon, Malawi and Ghana. His net worth is $11 million
Number 9 of Richest celebrities in South Africa
9 Moshidi Motshegwa
MOshidi Motshegwa is one of the highly-respected and influential actresses in South Africa. She has starred in several movies and TV shows. Motshegwe is one of the richest celebrities in South Africa. She is worth $8 million
10. Jessica Marais
Jessica Dominique Marais is a South African-born Australian actress best known for her roles on Australian television in Packed to the Rafters and Love Child. She also co-starred on the American drama series Magic City. v net worth is $ 6 million making her one of the wealthiest celebrities.
More on Richest celebrities in South Africa
Bryce Young Net Worth 2022, Career, Awards and Salary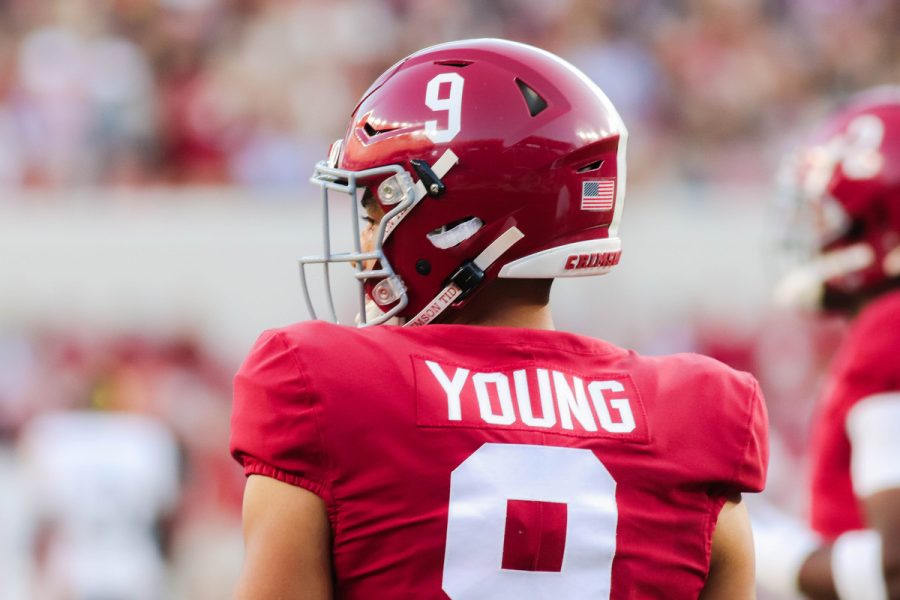 How much is Bryce Young Net Worth?
Full Name: Bryce Christopher Young
Date of Birth: July 5, 2001
Nationality: American
Source of Wealth: American Football
Bryce Young Net Worth and Biography
Bryce Young Net Worth 2022: Bryce Christopher Young is a young talented American football quarterback, currently plying his trade at Alabama Crimson Tide. 
He started playing American football right from when he was at Mater Dei High School in Santa Ana, in California. He currently holds the record for the highest passing yards in a single game by an Alabama quarterback.
Check out the richest footballers in the world list
At twenty years of age, Bryce Young has already announced his presence as one of the most sought after quarterbacks in American football.
For someone who is still a newbie in the American football system, Bryce Young Net Worth and salary are jaw dropping. In this article, we will be taking a look at Bryce Young's career, parents, age and achievements so far.
Bryce Young Biography
Bryce Young was born in Philadelphia, Pennsylvania, USA, on the 25th of July, 2001. His parents are Craig and Julie Young. Bryce later moved with his parents to Pasadena, California, where he spent the most part of his teenage years.
Bryce Young attended Cathedral High School, and later moved to Mater Dei HIGH school where he began nurturing is his desire and passion for American football.
Bryce was the Los Angeles Times Player of the Year as a senior, as well as California's Gatorade Football Player of the Year after making a record throw for 4,528 yards and 58 touchdowns.
He also won the USA Today High School Offensive Player of the Year award for his exceptional talents and performance as a quarterback.
Bryce was initially committed to playing for the University of Southern California before switching to allegiance to University of Alabama where he played football for.
College Career
As a Rookie
During his rookie year at Alabama, Bryce Young was deployed as a backup junior quarterback to Mac Jones which spanned through the 2020 season.
He made his college debut on September 26, 2020 in the late third quarter against Missouri at Faurot Field. Bryce Young went on to record 5-of-8 for 54 passing yards with two rushing yards on four attempts.
Bryce also featured in nine games in 2020, ending the season with a total of 156 passing yards and one touchdown.
Sophomore year
Bryce Young debuted for Crimson Tide as a starting quarterback on the 4th of September, 2021. Young also passed for 344 yards and four touchdowns, in 44-13 win over No. 14 Miami (Florida).
He also threw another record 559 yards to break Alabama school record for passing yards in a single game, on November 29, 2021. This feat set Bryce as the new record holder of the most passing yards in a single yard, surpassing former record holder, Scott Hunter.
On December 11, 2021, Young won the Heisman Trophy, becoming the first Alabama quarterback to win.
Bryce Young Net Worth
Bryce Young net worth 2022 is estimated at around $1 million. his annual income is $250,000. The primary source of his income comes from playing football at various championships and other matches. 
College statistics
How tall IS Bryce Young?
The young sensation, Bryce Young is 6 ft 0 in (1.83 m).
Bryce Young Weight
Regarding Bryce Young's weight, he weighs 194 lb (88 kg).
Career Highlights
College – Alabama (2020–present)
Bowl games– 2021 Rose Bowl, 2021 CFP National Championship
High school – Mater Dei (Santa Ana, California)
Awards and Achievements
Heisman Trophy (2021)
Maxwell Award (2021)
Davey O'Brien Award (2021)
SEC Offensive Player of the Year (2021)
AP College Football Player of the Year (2021)
SEC Championship Game MVP (2021)
First team All-SEC (2021)
CFP national champion (2020)
Pete Dawkins Trophy (2020)
USA Today Offensive Player of the Year (2019)
USA Today High School All-American (2019)
Bryce Young Salary
Bryce Young currently earns $250,000 per year.
Bryce Young Net Worth Summary
Bryce Young currently sits on a net worth of $1 million. This is as a result of his awards which comes with monetary prizes.
Recommended
Source: Glusea
Content on this website is protected by DMCA.  Dont waste your time copying because you would eventually remove it.