Richest Black Women in The World
Who are the richest black women in the world?
The first female black billionaire in the world Oprah Winfrey still tops the list of richest women in the world as listed by Forbes. Angolan businesswomen Isabel do Santos and Nigeria Folorunsho Alakija all make up the richest women of black descent. Read on to find the full list.
Oprah Winfrey-$2.6 billion
Oprah Gail Winfrey is an American media executive, actress, talk show host, television producer, and philanthropist.
She is best known for her talk show, The Oprah Winfrey Show, broadcast from Chicago, which was the highest-rated television program of its kind in history and ran in national syndication for 25 years from 1986 to 2011.
 Dubbed the "Queen of All Media", she was the richest African American of the 20th century and North America's first black multi-billionaire, and she has been ranked the greatest black philanthropist in American history.
she was sometimes ranked as the most influential woman in the world.
Isabel Dos Santos -$2.3
Isabel dos Santos is the oldest daughter of Angola's longtime former president, Jose Eduardo dos Santos, who stepped down in fall 2017.
In 2013, according to Forbes, her net worth had exceeded US$2 billion making her Africa's first female US dollar billionaire.
Forbes described how dos Santos acquired her wealth by taking stakes in companies doing business in Angola, suggesting that her wealth comes almost entirely from her family's power and connections.
In November 2015, the BBC named dos Santos as one of the 100 most influential women in the world.
She is the richest woman in Africa
Richest Black Women in The World
Folorunsho Alakija-$ 1 Billion
Folorunsho Alakija is the vice-chair of Famfa Oil, a Nigerian oil exploration company with a stake in Agbami Oilfield, a prolific offshore asset.
She also has a majority stake in the DaySpring Property Development company. Alakija is ranked by Forbes as the richest woman in Nigeria with an estimated net worth of $1 billion. As of 2015, she is listed as the second most powerful woman in Africa after Ngozi Okonjo-Iweala and the 87th most powerful woman in the world by Forbes.
 She is involved in the fashion, oil, real estate and printing industries. She is the group managing director of The Rose of Sharon Group which consists of The Rose of Sharon Prints & Promotions Limited, Digital Reality Prints Limited
Richest Black Women in The World
Ngina Kenyatta-$ 1Billion
Ngina Kenyatta, also known as Mama Ngina, was married to Jomo Kenyatta from 1951 until his death several decades later(she is his widow). She was originally born in Ngenda in the Kenya Colony in 1933.
Mama Ngina was Jomo's fourth wife, and she was given as a "gift" from the Kikuyu to Kenyatta. The Kikuyu was Kenyatta's ethnic group. Mama Ngina got her nickname as "Mother of a Nation" from this marriage. She had four children with Jomo.
She expanded her vast investments and holdings into business. She now owns plantations, hotels, ranches, and other properties. She made headlines when she converted to Roman Catholicism and began attending mass every Sunday with her children. She still resides in Kenya.
Sheila Johnson – $750
Sheila Crump Johnson is an American businesswoman, co-founder of BET, CEO of Salamander Hotels and Resorts, and the first African-American woman to attain a net worth of at least one billion dollars.
Johnson is team president, managing partner, and governor of the WNBA's Washington Mystics, a position she earned before the 2005 season.
On May 24, 2005, Washington Sports and Entertainment Chairman, Abe Pollin, sold the Mystics to Lincoln Holdings LLC, where Johnson served as president.
She is the first African-American woman to be an owner or partner in three professional sports franchises: the Washington Capitals (NHL), the Washington Wizards (NBA), and the Washington Mystics (WNBA).
Johnson is CEO of Salamander Hospitality, a company she founded in 2005.
Salamander's portfolio includes Reunion Resort located in Reunion, Florida; The Innisbrook Resort and Golf Club, a 900-acre (3.6 km2), 72 hole PGA tour golf course in Palm Harbor, FL; and The Salamander Resort & Spa in the Blue Ridge Mountains in Middleburg, VA.
Bola Shagaya- $630 million
 is a Nigerian businesswoman and fashion enthusiast. She is one of the richest women in Africa.
She started her career with the audit department of the Central Bank of Nigeria before venturing into commercial activities in 1983.
Her business experience started with the importation and distribution of photographic materials and she introduced the Konica brand of photographic materials into the Nigerian market and West Africa.
Hajia Bola Shagaya is also the managing director of Practoil Limited, one of the largest importers and distributors of base oil in Nigeria, serving local lubricant blending plants. Her businesses also include huge investments in real estate, spanning across major cities in the country with over three hundred employees.
She is currently on the board of Unity Bank plc (formerly Intercity Bank) and has been for over eight years. She is also a member of the recently inaugurated Nepad Business Group – Nigeria.
Hajia Bola Shagaya is a patron of the Fashion Designers Association of Nigeria (FADAN), and a fashion and art enthusiast who supports and encourages the fashion and art industry. She also loves sports, especially polo.
On 22 July 2010, she was awarded by the President of the Federal Republic of Nigeria, Dr. Goodluck Ebele Jonathan (GCFR), the title of Member of the Order of the Niger (MON).
Rihanna- $600 million
Robyn Rihanna Fenty is a Barbadian singer, songwriter, actress, and businesswoman who is known for embracing various musical styles and reinventing her image throughout her career. 
Rihanna's first fragrance, Reb'l Fleur, was released in January 2011.  The product became highly successful, according to Rolling Stone, Reb'l Fleur was a financial success and was expected to gross US$80 million at retail by the end of 2011.
Rihanna is a co-owner, with various other music artists, in the music streaming service Tidal. The service specializes in lossless audio and high definition music videos.
Read Richest women in the world
Rihanna and Benoit Demouy launched a beauty and stylist agency named Fr8me. The business based in Los Angeles was set up in order to assist artists in booking commercials, editorial shoots, ad campaigns and red-carpet appearances. 
Richest Black Women in The World
Wendy Appelbaum-$260 million
Wendy Appelbaum, daughter of Liberty Group founder Donald Gordon, is the Owner and Chair of De Morgenzon Wine Estate in Stellenbosch. Appelbaum admittedly did have an advantage in being the daughter of Donald Gordon. Having such a powerful, influential father was "almost like growing up in a business school".
She inherited his flair and mind for business. However, her father is not responsible for her successes. "He certainly taught me a lot about business," says Appelbaum, "but being a girl and growing up in the 1970s there was not much expect me to do anything. It was my choice to do something. So, I have always worked and I have always been busy." She grew up wanting to challenge expectations, and that she did. Today, she is arguable the richest woman in South Africa.
Janice Bryant Howroyd -$250
Janice Bryant Howroyd (born September 1, 1952) is an entrepreneur, educator, ambassador, businesswoman, author, and mentor. She is founder and chief executive officer of The ActOne Group, the largest privately held, minority-woman-owned personnel company founded in the U.S. Howroyd is most well known as being the first African American woman to build and own a billion-dollar company
Richest Black Women in The World
Serena Williams- $239
Serena Jameka Williams is an American professional tennis player and former world No. 1 in women's singles tennis. She has won 23 Grand Slam singles titles, the most by any player in the Open Era, and the second-most of all-time behind Margaret Court (24).
The Women's Tennis Association (WTA) ranked her world No. 1 in singles on eight separate occasions between 2002 and 2017. She reached the No. 1 ranking for the first time on July 8, 2002.
On her sixth occasion, she held the ranking for 186 consecutive weeks, tying the record set by Steffi Graf. In total, she has been No. 1 for 319 weeks, which ranks third in the Open Era among female players behind Graf and Martina Navratilova.
Read Richest people in the world
Top 40 Powerful Leo Tolstoy Quotes about Love, Nature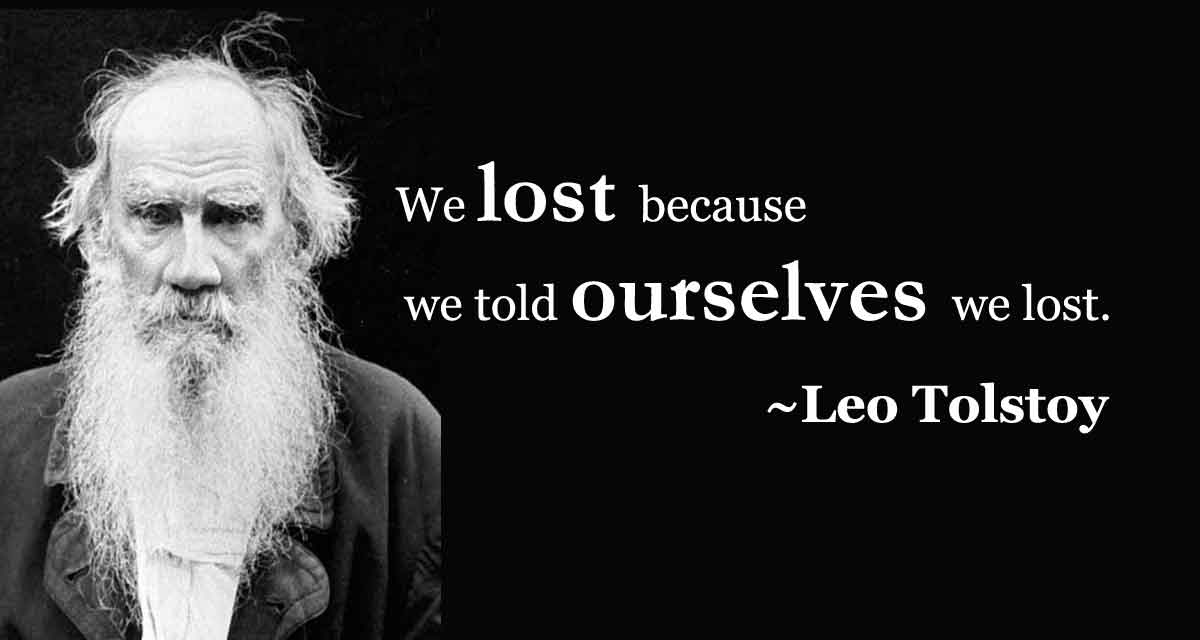 Leo Tolstoy Quotes: One of the greatest writers in history, Leo Tolstoy was a Russian writer who wrote different books that centered  on Trilogy such as "Childhood", "Boyhood and "Youth". 
Born as Count Lev Nikolayevich Tolstoy in the 1820s, Leo Tolstoy will always be remembered for his two famous novels, War & Peace and Anna Karenina. 
Editor's Pick
For a man filled with so much wisdom, the compilation of Leo Tolstoy quotes that will inspire you and reshape your thinking on some aspect of life. 
Powerful Leo Tolstoy Quotes You Should Never Forget
"The sole meaning of life is to serve humanity." – Leo Tolstoy
"I think… if it is true that there are as many minds as there are heads, then there are as many kinds of love as there are hearts." – Leo Tolstoy
"All, everything that I understand, I understand only because I love." – Leo Tolstoy
"Seize the moments of happiness, love and be loved! That is the only reality in the world, all else is folly. It is the one thing we are interested in here." – Leo Tolstoy
"A man is like a fraction whose numerator is what he is and whose denominator is what he thinks of himself. The larger the denominator the smaller the fraction." – Leo Tolstoy
"Everyone thinks of changing the world, but no one thinks of changing himself." – Leo Tolstoy
"If, then, I were asked for the most important advice I could give, that which I considered to be the most useful to the men of our century, I should simply say: in the name of God, stop a moment, cease your work, look around you." – Leo Tolstoy
"Only people who are capable of loving strongly can also suffer great sorrow, but this same necessity of loving serves to counteract their grief and heals them." – Leo Tolstoy quotes
"The only thing that we know is that we know nothing and that is the highest flight of human wisdom." – Leo Tolstoy
"A quiet secluded life in the country, with the possibility of being useful to people to whom it is easy to do good, and who are not accustomed to have it done to them; then work which one hopes may be of some use; then rest, nature, books, music, love for one's neighbor — such is my idea of happiness." – Leo Tolstoy
"True life is lived when tiny changes occur." – Leo Tolstoy quotes
"Without knowing what I am and why I am here, life is impossible." – Leo Tolstoy
"And all people live, Not by reason of any care they have for themselves, But by the love for them that is in other people." – Leo Tolstoy
"Freethinkers are those who are willing to use their minds without prejudice and without fearing to understand things that clash with their own customs, privileges, or beliefs. This state of mind is not common, but it is essential for right thinking…" – Leo Tolstoy
"In the name of God, stop a moment, cease your work, look around you." – Leo Tolstoy
"Life could be limitless joy, if we would only take it for what it is, in the way it is given to us." – Leo Tolstoy
"Our body is a machine for living. It is organized for that, it is its nature. Let life go on in it unhindered and let it defend itself." – Leo Tolstoy
"Some mathematician said: 'Pleasure lies not in discovering truth, but in seeking it.'" – Leo Tolstoy
"Truth, like gold, is to be obtained not by its growth, but by washing away from it all that is not gold." – Leo Tolstoy
"The sole meaning of life is to serve humanity." – Leo Tolstoy quotes
"Wrong does not cease to be wrong because the majority share in it." – Leo Tolstoy
"Anything is better than lies and deceit!" – Leo Tolstoy
"A truly wise man is always joyful." – Leo Tolstoy
"Happiness does not depend on outward things, but on the way we see them." – Leo Tolstoy
"Is it really possible to tell someone else what one feels?" – Leo Tolstoy quotes
"If there existed no external means for dimming their consciences, one-half of the men would at once shoot themselves, because to live contrary to one's reason is a most intolerable state, and all men of our time are in such a state." – Leo Tolstoy
"Pay bad people with your goodness; fight their hatred with you kindness. Even if you do not achieve victory over other people, you will conquer yourself." – Leo Tolstoy
"Is it really possible to tell someone else what one feels?" – Leo Tolstoy
"Spring is the time of plans and projects." – Leo Tolstoy quotes
"Nothing is so necessary for a young man as the company of intelligent women." – Leo Tolstoy
"We can know only that we know nothing. And that is the highest degree of human wisdom." – Leo Tolstoy
"He stepped down, trying not to look long at her, as if she were the sun, yet he saw her, like the sun, even without looking." – Leo Tolstoy quotes
"All happy families resemble one another; every unhappy family is unhappy in its own way." – Leo Tolstoy
"It is amazing how complete is the delusion that beauty is goodness." – Leo Tolstoy
"Respect was invented to cover the empty place where love should be." – Leo Tolstoy
"The changes in our life must come from the impossibility to live otherwise than according to the demands of our conscience not from our mental resolution to try a new form of life." – Leo Tolstoy
"Joy can only be real if people look upon their life as a service and have a definite object in life outside themselves and their personal happiness." – Leo Tolstoy
"One of the first conditions of happiness is that the link between Man and Nature shall not be broken." – Leo Tolstoy.
"Rummaging in our souls, we often dig up something that ought to have lain there unnoticed." – Leo Tolstoy
"There is something in the human spirit that will survive and prevail, there is a tiny and brilliant light burning in the heart of man that will not go out no matter how dark the world becomes." – Leo Tolstoy
Thanks for reading about Leo Tolstoy Quotes, leave your reply in the comments below,
Source: Glusea
Content on this website is protected by DMCA.  Dont waste your time copying because you would eventually remove it.