Richest Actor in India 2023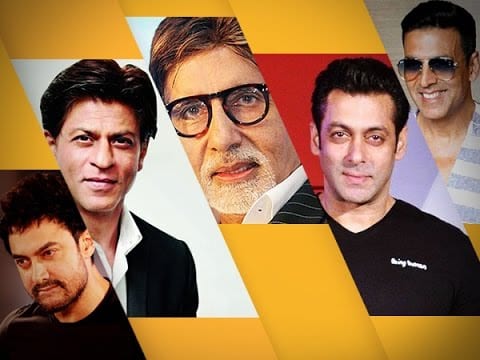 Richest Actor in India
Richest Actor in India and their net worth
Who is the Richest Actor in India 2023?  You will soon find out! Keep reading ♥.Indian Movie industry, Bollywood is one of the best movie industries in the world if not the best. Shah Rukh Khan is the richest actor in India 2023 . Read on to find out how much he makes and the list of the top 5 richest actors in India.
Richest Actor in India
Shah Rukh Khan- $600 million
He is also known by the initialism SRK. Khan is Referred to in the media as the "Badshah of Bollywood", "King of Bollywood" and "King Khan",
Read Richest Actors in the world
he has appeared in more than 80 Bollywood films, and earned numerous accolades, including 14 Filmfare Awards.
The Government of India has awarded him the Padma Shri, and the Government of France has awarded him the Ordre des Arts et des Lettres and the Legion of Honour.
Khan has a significant following in Asia and the Indian diaspora worldwide. In terms of audience size and income, he has been described as one of the most successful film stars in the world
2. Amitabh Bachchan – $425 Million
Amitabh Bachchan was born on 11th October 1942. He is an Indian film actor, film producer, television host, occasional playback singer and former politician. He first gained popularity in the early 1970s for films such as Zanjeer, Deewaar and Sholay, and was dubbed India's "angry young man" for his on-screen roles in Bollywood.
He is referred to as the Shahenshah of Bollywood, Sadi ka Mahanayak which is translated as "Greatest actor of the century", Star of the Millennium, or Big B,
He has since appeared in over 200 Indian films in a career spanning more than five decades. Bachchan is widely regarded as one of the greatest and most influential actors in the history of Indian cinema as well as world cinema. So total was his dominance on the Indian movie scene in the 1970s and 1980s that the French director François Truffaut called him a "one-man industry".
Read The Richest actor in Ghana
Beyond the Indian subcontinent, he also has a large overseas following in markets including Africa (especially South Africa and Mauritius), the Middle East (especially Egypt), the United Kingdom, Russia, the Caribbean (especially Guyana, Suriname, and Trinidad and Tobago), Oceania (especially Fiji, Australia, and New Zealand) and parts of the United States.
3rd Richest Actor in India
Salman Khan – $230 Million
Abdul Rashid Salim Salman Khan was born on 27th December 1965. He is an Indian film actor, producer, occasional singer and television personality. In a film career spanning over thirty years, Khan has received numerous awards, including two National Film Awards as a film producer, and two Filmfare Awards for acting.
He has a significant following in Asia and the Indian diaspora worldwide, and is cited in the media as one of the most commercially successful actors of both world and Indian cinema.
According to the Forbes 2018 list of Top-Paid 100 Celebrity Entertainers in world, Khan was the highest ranked Indian with 82nd rank with earnings of $37.7 million. He is also known as the host of the reality show, Bigg Boss since 2010.
4. Amir Khan- $180 Million
Mohammed Aamir Hussain Khan was born 14th March 1965. He is an Indian actor, director, filmmaker and television talk-show host. Through his career spanning over thirty years in Hindi films, Khan has established himself as one of the most popular and influential actors of Indian cinema.
He has a large global following, especially in India and China, and has been described by Newsweek as "the biggest movie star"in the world.
Khan is the recipient of numerous awards, including nine Filmfare Awards, four National Film Awards, and an AACTA Award, as well as an Academy Award nomination.
He was honoured by the Government of India with the Padma Shri in 2003 and the Padma Bhushan in 2010, and received an honorary title from the Government of China in 2017.
Read Richest People in the world
5. Saif Ali Khan- $145 Million
Saif Ali Khan was born on 16th August 1970. He is an Indian film actor and producer. He is the son of actress Sharmila Tagore and cricketer Mansoor Ali Khan Pataudi, Khan made his acting debut in Yash Chopra's drama Parampara (1993), but achieved success with his roles in the romantic drama Yeh Dillagi and the action film Main Khiladi Tu Anari (both 1994).
Khan's career prospect declined through much of the 1990s, and his biggest commercial success of the decade came with the ensemble drama Hum Saath-Saath Hain (1999).
He rose to prominence with roles in two ensemble comedy-dramas—Dil Chahta Hai (2001) and Kal Ho Naa Ho (2003).
In conclusion the list of the richest actors in India is made up of people who are only liked in India alone, but across the world.