We bring to you all information about Rebecca Malope net worth.
Rebecca Malope is a multi-award-winning South African gospel singer. She is known as "The African Queen of Gospel."
Rebecca Malope net worth makes her one of the richest celebrities in South Africa.
Rebecca Malope Profile
Rebecca Malope was born Batsogile Lovederia Malope in 1968 in Lekazi near Nelspruit in Mpumalanga.
Malope battled with a severe illness that confined her to the wheelchair. Doctors believed she wouldn't be able to walk.
She started her music career by singing hymns at a local church.
In 1985 Malope entered the Shell Road to Fame television contest with the band she was with, but they were eliminated in the first round of the competition.
Read Top 10 Richest Celebrities in South Africa
Rebecca met Sizwe Zako at Gallo Studios. He remembered her from their unsuccessful auditions.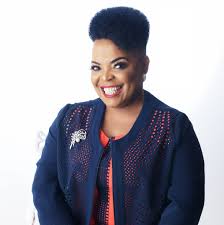 Zako felt that with his guidance Malope could win the Shell Road to Fame as she was to enter the competition as a solo artist.
In 1987, Malope did so and won Shell Road to Fame in the category of Female Vocalist with the gospel song "Shine On", dedicated to political unrest during Apartheid in South Africa.
After winning the contest Rebecca could not find a recording company because Gospel music was not accepted by most recording companies.
She was later accepted to include one gospel song in her first album which received massive attention and that's how her gospel music started.
Rebecca Malope has since released several albums that have received platinum status both locally and across Africa.
Rebecca Malope Net Worth
Rebecca Malope net worth is currently $5 million. An equivalence of R69 million.
She is one of the richest musicians in South Africa
Her music career spans more than three decades. She has sold at least 10 million albums worldwide, making her one of the biggest selling gospel artists of all time.
Most of the 35 albums she has released have reached multi-platinum status.
Since 2004, she has been the hostess of the TV show It's Gospel Time where she never forgets to say "Masimshayeleni'Zandla", which is loosely translated as "let us give him/her a round of applause"
Read Also Black Coffee Net Worth