Everything You Need to Know to Become a Great Leader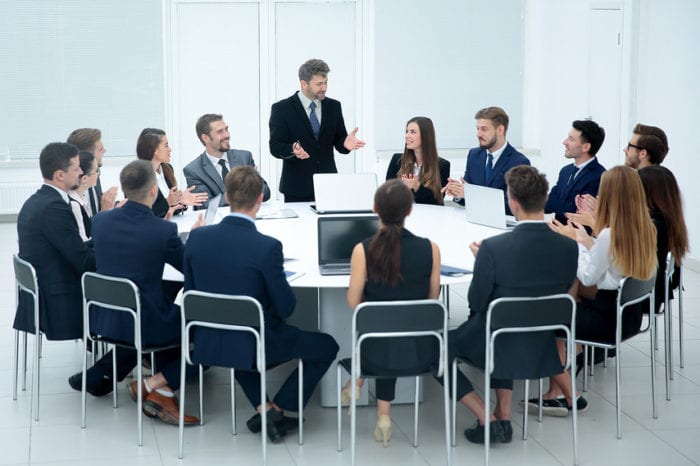 Leadership is the great challenge of today, in all fields, and leadership will continue to be among our greatest challenges in the future. what are the Qualities of an Effective Leader ?
I want to begin by recognizing one of the most challenging roles in leadership: parenting. Yes, one of the greatest challenges of leadership is parenting. Unless we take our children by the hand and strengthen the family foundation, the nation is shaky. Parenting is where it all begins.
My father had a simple little rule. He said, "Son, if you get in trouble in school when you get home it's double trouble." Does that method sound familiar? Double trouble at home if you get in trouble at school.
A lot of parents are hoping someone else will exercise the leadership role—teachers or the church or the school or the community. That somebody will take up the task of being the example. But this is a challenge for parents to take up themselves, to become leaders.
Qualities of an Effective Leader
The Challenge of Leadership
Leadership is the challenge to be something more than mediocre. It was said of Abraham Lincoln that when his mother died, he was at her bedside, and her last words to him were, "Be somebody, Abe." If that story's true, he must have taken it to heart. Be somebody. Be somebody wise. Be somebody strong. Be somebody kind. All of the attributes of leadership are a unique challenge.
Leadership is the challenge to step up to a new level, a new dimension that has opportunity and responsibility. Who wouldn't want the responsibility along with the opportunity if it builds an extraordinary life? You wouldn't want it any other way.
There's a whole new method of leadership called leadership by invitation. Not leadership by threat. Not leadership by aggravation. Not leadership by intimidation, which shows their weakness or ego at work instead of their skills. Leadership by invitation. Invite somebody to a better way of doing things.
It's also called leadership by inspiration. Inspire somebody to make the necessary changes to move up or to get the job done. As leaders, we inspire. As leaders, we entice. As leaders, we invite. Invite, entice, inspire, but don't threaten.
READ CAREER SKILLS AND HOW TO DEVELOP THEM
7 Qualities of an Effective Leader
If you want to be a leader who attracts quality people, the key is to become a person of quality yourself. Leadership is the ability to attract someone to the gifts, skills, and opportunities you offer as an owner, as a manager, as a parent.
What's important in leadership is refining your skills. All great leaders keep working on themselves until they become effective. Here's how:
Qualities of an Effective Leader
1. Be strong but not rude.
Learning to be strong but not impolite is an extra step you must take to become a powerful, capable leader with a wide range of reach. But it's a thin line. Make sure you don't cross it. Some people mistake rudeness for strength. It's not even a good substitute. Rudeness, we don't need it. Strength, we do need it.
2. Be kind but not weak.
We must not mistake weakness for kindness. Kindness isn't weak. Kindness is a certain type of strength. We must be kind enough to tell someone the truth. We must be kind enough and considerate enough to lay it on the line. We must be kind enough to tell it like it is and not deal in delusion.
3. Be bold but not a bully.
It takes boldness to win the day. We need to boldly seize the moment, boldly seize the opportunity, boldly seize the chance. But we don't need bullies. We don't need anybody to push anybody around.
4. Be humble but not timid.
Some people mistake timidity for humility. But humility is a virtue, and timidity is a weakness. You must turn your timidity into strength. Keep working on it until finally it does not dominate your life anymore, and then expand your ability to understand the vastness of this life. Humility is a sense of awe, a sense of wonder, an awareness of the human soul and spirit. Humility is a grasp of the distance between us and the stars, yet having the feeling that we're a part of the stars.
5. Be thoughtful but not lazy.
We need to give thought, but we also need to take action. You need to dream without just being a dreamer. Head in the clouds, yes, dreaming lofty dreams, but feet on the ground.
Qualities of an Effective Leader
6. Be proud but not arrogant.
It takes pride to build your ambitions. It takes pride to build a community. There's something to be said for pride, yes, but don't cross the line to arrogance. Pride, we need. Arrogance, we don't. Do you know the worst kind of arrogance? Arrogance from ignorance. If someone is smart and arrogant, we can tolerate that. But if someone is ignorant and arrogant, that's hard to take.
7. Have humor without folly.
There's a difference between being silly and having humor. In leadership, we learn that it's OK to be witty but not silly; fun but not foolish.
Top business skills to learn from poker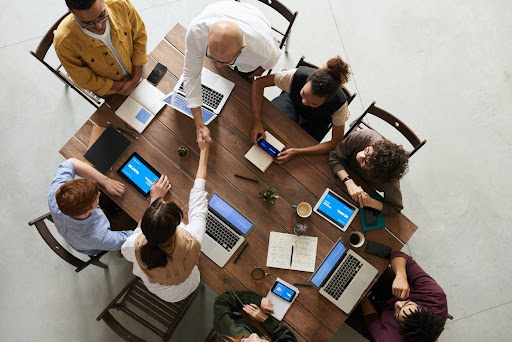 Poker is incredibly popular across the globe, with (according to World Poker Tour) more than 100 million online poker players. There are many millions more that play in land-based casinos, and the same number again that play it informally with friends and family.
Poker has been popular for centuries, as it is easy to learn, yet difficult to master. There are different variations of the game, and it has expanded to include tournaments, casual games, and high rollers tables, providing something for everyone. 888 Poker provides a vast range of options for players of all abilities and budgets.
Poker Skills
Playing poker requires a number of skills, many of which can be beneficial in other areas of life, in particular business and entrepreneurship. Players must be self-aware, mentally strong, and resilient, entrepreneurs must be able to analyze incomplete information, read others, and take on new information quickly.
When learning the game, players need to take on a great deal of information very quickly. They need to do some basic research on the rules, the different winning hands, and the probability of getting these hands. They also need to practice, practice, practice before heading out into the real world, and will often practice the game with friends, all striving to improve their own game.
In business, it is important to be able to take on new information and adapt to new situations. As in poker, to be successful in business individuals need to be adaptable and knowledgeable.
As well as being able to take on new (and changing) information, poker players need to be able to make decisions. Be it raising, calling, or folding, knowing what the appropriate action to take and when to take it is key to success at the table. In business, it is not dissimilar: knowing when to move forward, when to challenge, when to invest, and when to quit, are very important skills for any entrepreneur.
Extrapolating from incomplete data
In poker, players will know what cards they hold and the communal cards but won't know what their opponents are holding. They will be able to make deductions based on the information in front of them, and the behaviour of their opponents. Players won't be able to have 100% of the information to be able to make their decisions and have to hope that their powers of deduction will lead to success.
In the world of business, if individuals waited until they had all the information it would be too late to take actions. They will need to get as much information as possible from different sources and make a decision balancing the level or risk. Resume provides a guide on crucial decision making for career development.
When playing poker players shouldn't gamble more than they can afford to lose; they should stick within their limits and play wisely to build up their pot of winnings. In business, it is similar. Entrepreneurs should ensure that their money is managed and invested appropriately. The higher the pay out, the higher the risk, and whilst sometimes in business it pays off to be risky, there needs to be a balance to ensure the business will survive. Fiscal mismanagement is one of the biggest reasons that new businesses fail.
When playing poker, players have to not only look at their cards and the communal cards, but identify how their opponents are playing, checking to see if they have any tells. It is vital to analyze the chances of winning, considering a number of different variables. Entrepreneurs have to analyze market conditions, their competitors, and be able to collect and interpret data accordingly.
Alongside mental acuity is mental strength: in poker, players can have periods where they win every hand, or lose every and, and it is important to know when to stop and when to change approach. In business, entrepreneurs need to know how to manage the ups and downs that inevitably come with being in business.
The top poker players are driven by a love of the game, not money. By being passionate about poker they learn the ins and outs of the game, learn about the psychology behind it, learn the tricks of the trade and invest in bettering themselves every step of the way. Money is a secondary consideration; apart from some of the top players in the world, there are easier and more dependable ways to make money.
Entrepreneurs should always be aware of the financial potential of their endeavours, but the success of the business will depend on the passion and dedication of its people. Yopreneur explains how entrepreneurs should be passionate and focus on doing what they love. Entrepreneurs should start out wanting to create something and enjoy the journey.
Even the most talented and experience poker players can fail. They can make a silly mistake that costs them the game, be trumped by a better player, or simply run out of luck. All players will lose some of the time; winning more than losing is a definite perk, but by no means guaranteed, especially when a player is starting out.
Estimates indicate that over 85% of start-ups fail, and it is important for entrepreneurs to remain resilient, pick themselves back up, and get back on the horse. They can learn from their mistakes and do better the next time.
Content on this website is protected by DMCA.  Dont waste your time copying because you would eventually remove it.