PSG Net Worth 2021
PSG net worth 2021 is reported at $2.5 billion according to Forbes making it one of the richest football clubs in the world.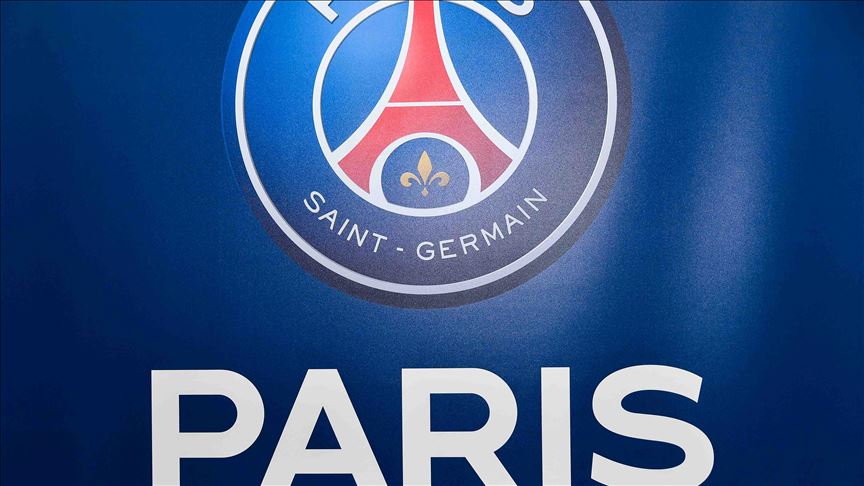 What is PSG net worth?
Paris Saint-Germain F.C. is currently one of the richest football clubs in Europe and the world.
Psg has been  France's most successful club, they have won over 40 official honours, including nine league titles and one major European trophy.
In this piece, we will be bringing to you PSG net worth and all other information you need to know. keep reading to find out.
PSG net worth summary
| | |
| --- | --- |
| Net worth | $2. 5 billion |
| Full name | Paris Saint-Germain Football Club |
| Nickname(s) | Les Parisiens (The Parisians) |
| Founded | 12 August 1970 |
| Owner | Qatar Sports Investments |
| President | Nasser Al-Khelaifi |
| Head coach | Mauricio Pochettino |
PsG History
n the summer of 1970, an ambitious group of businessmen decided to create a major team in the French capital.
Guy Crescent and Pierre-Étienne Guyot chose to merge their newly formed side, Paris Football Club, with Stade Saint-Germain of Henri Patrelle after the team from Saint-Germain-en-Laye, 15km west of Paris, were promoted to Ligue 2.
Real Madrid played a big role in the foundation of Paris Saint-Germain. The three men were stuck with the financial feasibility of the project until they met Real's president Santiago Bernabéu.
Bernabéu told them that starting a crowdfunding campaign was the best solution to establish a new team.
 After a petition was signed by 20,000 people, Paris Saint-Germain Football Club were officially formed on 12 August 1970.
For the first time in French football history, the fans had financially contributed in the making of a football club.
 Led by Jean Djorkaeff, the club's first star, PSG won promotion to Division 1 and claimed the 1970–71 French Division 2 title in its first season.
 Their momentum was soon checked, however, and the club split in 1972. Paris FC remained in the top tier, while PSG were administratively relegated to Division 3.
PsG won its first major Trophyafter Francis Borelli became club president.
Canal+ takeover
After a decline of the team in the late 1980s, PSG became a highly indebted team which led to it ownership shifting to Canal+ television.
The takeover by television giants Canal+ in 1991 revitalised Paris Saint-Germain as they became one of the richest clubs in France.
Canal+ wiped out PSG's huge debt and appointed Michel Denisot, journalist on the channel, as club president in place of Francis Borelli.
Now enjoying serious investment, Paris were able to set their sights steadily higher and embarked on a spending spree, signing the best talent in France and abroad.
Considered the club's golden era, the Parisians won nine trophies and reached five consecutive European semi-finals during the 1990s, including their first UEFA Champions League last-four appearance and two at the same stage of the UEFA Cup.
Crisis mode
At the start of the 21st century, PSG struggled to rescale the heights despite the magic of Ronaldinho and the goals of Pauleta.
 Five more trophies arrived in the form of three French Cups, one French League Cup and one UEFA Intertoto Cup, but the club became better known for lurching from one high-profile crisis to another.
The French premium television channel sold the club to Colony Capital in 2006
QSI PSG ownership
The fortunes of Paris Saint-Germain changed dramatically when Qatar Sports Investments (QSI) purchased the club in 2011.
The takeover made PSG not only the richest club in France but one of the wealthiest in the world. Club president Nasser Al-Khelaifi pledged to form a team capable of winning the UEFA Champions League and making the club France's biggest name.
 Since then, Paris have spent heavily on the signings of world-class players such as Zlatan Ibrahimović, David Beckham, Neymar, Kylian Mbappé and Lionel Messi.
As a result, the Parisians have dominated French football, winning 27 trophies: seven league titles, six French Cups, six French League Cups and eight French Super Cups.
They have also become a regular in the knockout stages of the Champions League. After several disappointing nights, including arguably the club's most painful continental defeat in the infamous and controversial "La Remontada" ("The Comeback") against Barcelona, they reached the final for the first time in 2020, losing 1–0 to Bayern Munich.
 PSG's good form continued in 2021 with a second consecutive UCL semi-final appearance, a first for the club.
PSG Net Worth 2021
PSG net worth is reported at $2.5 billion according to Forbes making it one of the richest football clubs in the world. It is also the richest football club in France.
PSG Records
Paris Saint-Germain holds many records, most notably being the most successful French club in history in terms of official titles won, with 45. 
Domestically, PSG have clinched nine Ligue 1 championships, a record fourteen Coupe de France, a record nine Coupe de la Ligue, a record ten Trophée des Champions and one Ligue 2 title.
In international club football, they have claimed one UEFA Cup Winners' Cup and one UEFA Intertoto Cup. Additionally, PSG have won 25 unofficial titles.
psg stadium
The Parc des Princes  is an all-seater football stadium in Paris, France, in the south-west of the French capital, inside the 16th arrondissement, near the Stade Jean-Bouin and Stade Roland Garros.
The stadium, with a seating capacity of 47,929 spectators, has been the home of Paris Saint-Germain since 1974.
Frequently Asked questions about PSG Net Worth
How much is PSG worth?
PsG has a fortune of $2.5 billion. It has one of the best squads in the world of football curretly.
How does Nasser Al-Khelaifi make money?
Nasser Al-Khelaifi has been chairman of Qatar Sports Investments (QSi) from June 2011. QSi is a fund dedicated to investments in the sport and leisure industry on a national and international level. Nasser Al-Khelaifi has a net worth of $8 billion making him one of the richest football club owners in the world
Why is PSG so rich?
PSG's strong financial position has been sustained by the club's lucrative sponsorship deals with several commercial partners, including the Qatar Tourism Authority (QTA), Nike, ALL and Air Jordan. Throughout their history, though, PSG has rarely been profitable.
Source: Glusea
Richard Branson Net Worth 2021
Richard Branson net worth 2021 is $4.4 billion. He is the third oldest person and the first billionaire to travel to space. Branson is among the wealthiest people in the world list.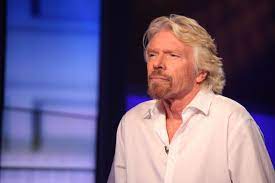 What is Richard Branson net worth?
Richard Branson holds the record as the first billionaire to travel to space
In this write up, we will be bringing to you the net worth and lifestyle of one of the richest people in the world, Richard Branson.
Branson is an English businessman, investor and an author.
Richard Branson Net worth Profile
| | |
| --- | --- |
| Net worth | $4.4 billion |
| Full name | Sir Richard Charles Nicholas Branson |
| Date of birth | 18 July, 1950 |
| Occupation | Businessman and author |
| Nationality | British |
| Spouse | Joan Templeman |
| Known for | Virgin Group Founder |
Richard Branson net worth 2021 is $4.4 billion. He is the third oldest person and the first billionaire to travel to space. Branson is among the wealthiest people in the world list.
Early Life of Richard Branson
Branson was born in Blackheath, London, to Eve Branson, a former ballet dancer and air hostess, and Edward James Branson, a barrister.
Read
He has two younger sisters, Lindy Branson and Vanessa Branson. His grandfather, Sir George Arthur Harwin Branson, was a judge of the High Court of Justice and a Privy Councillor.
Education
Branson was educated at Scaitcliffe School, a prep school in Surrey, before briefly attending Cliff View House School in Sussex. He attended Stowe School, an independent school in Buckinghamshire until the age of sixteen.
Branson has dyslexia, and had poor academic performance; on his last day at school, his headmaster, Robert Drayson, told him he would either end up in prison or become a millionaire.
Business Career
After failed attempts to grow and sell both Christmas trees and budgerigars, Branson launched a magazine named Student in 1966 with Nik Powell. The first issue of Student appeared in January 1968, and a year later, Richard Branson net worth was estimated at £50,000.
Though not initially as successful as he hoped, the magazine later became a vital component of the mail-order record business Branson started from the same church he used for Student. Branson used the magazine to advertise popular albums, driving his record sales.
He interviewed several prominent personalities of the late 1960s for the magazine including Mick Jagger and R. D. Laing.
 Branson took over full direction of Student after successfully bluffing to Powell that the workers at the magazine opposed Powell's plans to turn the magazine into a cooperative.
Branson eventually started a record shop in Oxford Street in London. In 1971, he was questioned in connection with the selling of records declared export stock.
The matter was never brought before a court because Branson agreed to repay any unpaid purchase tax of 33% and a £70,000 fine. His parents re-mortgaged the family home to help pay the settlement.
Virgin Group
In 1972, using money earned from his record store, Branson launched the record label Virgin Records with Nik Powell. The name "Virgin" was suggested by one of Branson's early employees because they were all new at business.
 Branson bought a country estate north of Oxford in which he installed a residential recording studio, The Manor Studio.
 He leased studio time to fledgling artists, including multi-instrumentalist Mike Oldfield, whose debut album Tubular Bells (1973) was the first release for Virgin Records and became a chart-topping best-seller.
Among the other artistes virgin records signed include;  Rolling Stones, Peter Gabriel, XTC, Japan, UB40, Steve Winwood and Paula Abdul. It later became the world's largest independent record label.
Richard Branson net worth was estimated at £5 million by 1979, and a year later, Virgin Records went international.
Virgin Atlantic Airways
Branson's first successful entry into the airline industry was during a trip to Puerto Rico. His flight was cancelled, so he decided to charter his own plane the rest of the way and offered a ride to the rest of the stranded passengers for a small fee to cover the cost
Branson formed Virgin Atlantic and Virgin Cargo in 1984. He formed Virgin Holidays in 1985.
In 1997, Branson founded the Virgin Rail Group to bid for passenger rail franchises during the privatisation of British Rail. The Virgin Trains brand operated the InterCity West Coast franchise from 1997 to 2019, the InterCity CrossCountry franchise from 1997 to 2007, and the InterCity East Coast franchise from 2015 to 2018.
In 2004, he founded spaceflight corporation Virgin Galactic, based at Mojave Air and Space Port in California, noted for the SpaceShipTwo suborbital spaceplane designed for space tourism.
In March 2000, Branson was knighted at Buckingham Palace for "services to entrepreneurship".
 For his work in retail, music and transport (with interests in land, air, sea and space travel), his taste for adventure and for his humanitarian work, he has become a prominent global figure.
 In 2007, he was placed in the Time 100 Most Influential People in the World list. In July 2021, Forbes listed Branson's estimated net worth at US$5.7 billion.
Richard Branson Net Worth
Richard Branson net worth 2021 is $4.4 billion. He is the third oldest person and the first billionaire to travel to space. Branson is among the wealthiest people in the world list.
On 11 July 2021, Branson travelled as a passenger onboard Virgin Galactic Unity 22 at the edge of space, a suborbital test flight for his spaceflight company Virgin Galactic.
 The mission lasted approximately one hour, reaching a peak altitude of 53.5 miles (86.1 km). At 71, Branson is the third oldest person to fly to space and the first billionaire to do so.
Who went to space with Richard Branson?
Beth Moses and Sirisha Bandla
How did Richard Branson get rich?
By the '70s, Richard Branson and Nik Powell started a mail-order record retailer. From there, the business then evolved into a record shop on Oxford Street in London called Virgin Records, according to Virgin's website. Eventually, Virgin took a deep dive into the aviation industry and launched Virgin Atlantic in 1984.
What is Richard Branson famous for?
Richard Branson is Founder of the Virgin Group. Virgin is one of the world's most irresistible brands and has expanded into many diverse sectors from travel to telecommunications, health to banking and music to leisure.
What do you think about Richard Branson net worth? leave your reply in the comments section below.
Source: Glusea
Content on this website is protected by DMCA.  Dont waste your time copying because you would eventually remove it.