Priven Reddy Crypto, Companies, family, and Career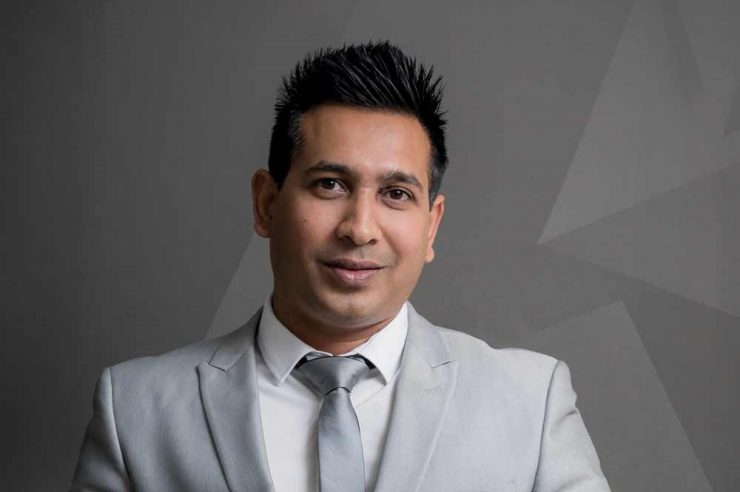 Priven Reddy Crypto
Priven Reddy crypto :Priven Reddy is a South African self-made billionaire entrepreneur and businessman. He is the founder and Chief Executive officer of many well-known companies including; Kagiso Interactive, a highly advanced, mobile applications development agency, Dryvar, Shypar, Krypteum, Betstar Gaming among others.
Priven Reddy Crypto
Priven has established himself in the entrepreneurial sphere by working against all odds in life. A one-time seeker of jobs now a provider of jobs for hundreds of youth
Read top 10 richest celebrities in south africa
Keep reading as we bring to you the inspiring yet uplifting and captivating entrepreneurial story of Africa's crème de la crème in technology and artificial intelligence, Priven Reddy.
Priven Reddy Profile
Priven Reddy was born in Chatsworth in Durban South Africa, a region that is known prominently for poverty, drug abuse and other social vices. Priven did not have the luxury of growing with everything at his disposal. He lost his parents at an early age which made life even more difficult for him and his family however, the success hungry young man refused to give in to the ill fate meted out to him and his family, rather he worked his way out with willingness to go any length to attain success.
Read Top 10 Richest Actors in South Africa
Reddy started looking for jobs after completing his high school education since he could not afford the cost of higher education; he worked as a waiter in a local restaurant, guarding cars just to make a living.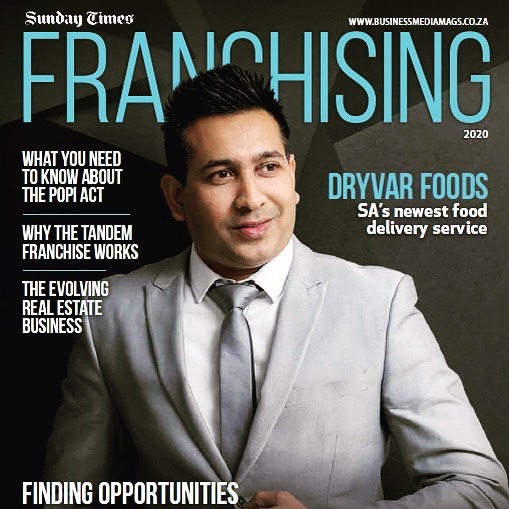 Priven Reddy Journey to Success
The entrepreneurial success of Priven Reddy began in 2006 when he co-founded Kagiso interactive, a mobile application development company which he serves as the CEO. With determination and a success mindset from Priven, Kagiso interactive has grown to become one of the biggest mobile app software in the world. It is headquartered in Durban, South Africa with presence in; UK, U.S.A, Saudi Arabia, U.A.E, and New Zealand. The company has consistently won several awards since its incorporation.
Read Also Priven Reddy Net Worth and Assets
Through the success of Kagiso interactive, Priven has gone on to establish several other companies including the following;
In 2017, He founded Shypar, the first and only application based Courier Company in South Africa. It works based on Uber operating model, whereby the drivers transport the goods using the Shypar app to locate the pick-up and drop of points.
He founded Krypteum Pty Ltd, KRYPTEUM is a new high yield dividend crypto coin that will trade blockchain assets using an A.I BASED proprietary method of financial trading called Smart.
The company has over three years' experience in predicting successfully stocks and crypto assets outcome using their AI technology.
In 2018, Priven founded Dryvar, a local ride-sharing app. The company provides on demand food delivery in South Africa.
To capitalize on the rapid growth of prepared-food delivery sector, in May 2020, Reddy's Dryvar Foods, announced the roll out of their "cloud kitchens" start-up business model with over 100 locations throughout the South Africa's major metropolitan areas.
Cloud kitchens, also known as ghost kitchens, are purpose built facilities that are leased to restaurants to prepare food for delivery, off-site from their full-service/walk-in location.
Cloud kitchens also allow "virtual restaurants" (those with no full-service location) to launch brands and offer delivery-only service. Dryvar Foods cloud kitchens, business operates under the name CloudKitchens PTY LTD.
The latest to add to the number of companies owned by Priven Reddy is the BENCHMARK VENTURE CAPITAL – SOUTH AFRICA.
The genius innovator, Priven is coming up with an online sports betting company known as Betstar Gaming. The company will provide services including; sports betting, casino among others
Priven Reddy Motivational Factor.
Priven Reddy believes success is attained through laid down principles one has to follow. Below are eight success codes by Priven Reddy.
Code 1: Find your inner drive and keep feeding it,
Code 2: The biggest opportunities are found where things are the most difficult,
Code 3: There's no substitute for hard work,
Code 4: Perseverance always pays off,
Code 5: Don't be afraid to leave your comfort zone,
Code 6: Believe in your product, always,
Code 7: Mind power is real,
Code 8: Never stop learning.
Priven Reddy Crypto
Amazon Net Worth 2021 and Assets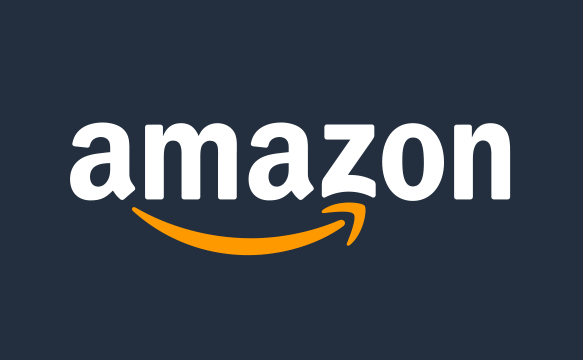 | | |
| --- | --- |
| Revenue | US$386.064 billion (2020) |
| Operating income | US$22.9 billion (2020) |
| Net income | US$21.331 billion (2020) |
| Total assets | US$321.2 billion (2020) |
| Total equity | US$93.404 billion (2020) |
| Number of employees | 1,298,000 (Dec. 2020) |
Glusea brings to you Amazon net worth 2021. Amazon.com, Inc is an American multinational technology company based in Seattle, Washington, which focuses on e-commerce, cloud computing, digital streaming, and artificial intelligence. Amazon Net Worth, the company currently has a market cap up to $1.7 trillion.
 It is one of the Big Five companies in the U.S. information technology industry, along with Google, Apple, Microsoft, and Facebook.
Founder
Jeff Bezos founded Amazon from his garage in Bellevue, Washington, on July 5, 1994. It started as an online marketplace for books but expanded to sell electronics, software, video games, apparel, furniture, food, toys, and jewelry. In 2015, Amazon surpassed Walmart as the most valuable retailer in the United States by market capitalization.
 In 2017, Amazon acquired Whole Foods Market for US$13.4 billion, which substantially increased its footprint as a physical retailer. In 2018, its two-day delivery service, Amazon Prime, surpassed 100 million subscribers worldwide.
Success Story
Amazon is known for its disruption of well-established industries through technological innovation and mass scale. It is the world's largest online marketplace, AI assistant provider, live-streaming platform and cloud computing platform as measured by revenue and market capitalization.
 Amazon is the largest Internet company by revenue in the world. It is the second largest private employer in the United States and one of the world's most valuable companies. As of 2020, Amazon has the highest global brand valuation.
Richest Countries in the world
Amazon distributes downloads and streaming of video, music, and audiobooks through its Prime Video, Amazon Music, Twitch, and Audible subsidiaries. Amazon also has a publishing arm, Amazon Publishing, a film and television studio, Amazon Studios, and a cloud computing subsidiary, Amazon Web Services.
It produces consumer electronics including Kindle e-readers, Fire tablets, Fire TV, and Echo devices. Its acquisitions over the years include Ring, Twitch, Whole Foods Market, and IMDb.
Amazon has been criticized for practices including technological surveillance overreach, a hyper-competitive and demanding work culture, tax avoidance, and anti-competitive behavior.
Supply chain
Amazon first launched its distribution network in 1997 with two fulfillment centers in Seattle and New Castle, Delaware. Amazon has several types of distribution facilities consisting of crossdock centers, fulfillment centers, sortation centers, delivery stations, Prime now hubs, and Prime air hubs. There are 75 fulfillment centers and 25 sortation centers with over 125,000 employees.
 Employees are responsible for five basic tasks: unpacking and inspecting incoming goods; placing goods in storage and recording their location; picking goods from their computer recorded locations to make up an individual shipment; sorting and packing orders; and shipping.
A computer that records the location of goods and maps out routes for pickers plays a key role: employees carry hand-held computers which communicate with the central computer and monitor their rate of progress. Some warehouses are partially automated with systems built by Amazon Robotics.
Amazon Net Worth
Amazon Net Worth, the company currently has a market cap up to $1.7 trillion.
Amazon.com is primarily a retail site with a sales revenue model; Amazon takes a small percentage of the sale price of each item that is sold through its website while also allowing companies to advertise their products by paying to be listed as featured products.
As of 2018, Amazon.com was ranked 8th on the Fortune 500 rankings of the largest United States corporations by total revenue.
For the fiscal year 2018, Amazon reported earnings of US$10.07 billion, with an annual revenue of US$232.887 billion, an increase of 30.9% over the previous fiscal cycle. Since 2007 sales increased from 14.835 billion to 232.887 billion, thanks to continued business expansion.
Amazon's market capitalization went over US$1 trillion again in early February 2020 after the announcement of the fourth quarter 2019 results. Amazon's total employees now number over 1,298,000
Constantino Chiwenga Net Worth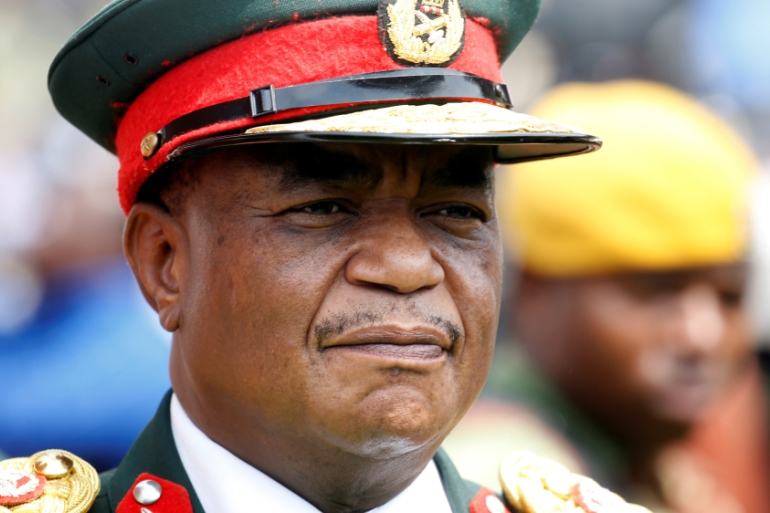 What is Constantino Chiwenga net worth?
| | |
| --- | --- |
| Net Worth | $20 million |
| Occupation | Zimbabwean politician |
| Date of Birth |  25 August 1956 |
| Nationality | Zimbabwean |
| known for | First Vice-President of Zimbabwe |
Constantino Chiwenga net worth 2021: Constantino Guveya Dominic Nyikadzino Chiwenga is a Zimbabwean politician and former army general currently serving, since 2017, as the First Vice-President of Zimbabwe under President Emmerson Mnangagwa. In August 2020, he added the Heath Ministry to his portfolio. Constantino Chiwenga net worth is $20 million. keep reading to find more.
Personal life
Chiwenga was born in 1956 in Wedza District of Mashonaland East Province. He was educated up to O Level at St Mary's Mission in Hwedza, together with former students: Perrance Shiri, later Air Marshal,  and Shungurirai, later Brigadier General and Commander Mechanised Brigade.
 Chiwenga went on to earn a PhD in Ethics from the University of KwaZulu-Natal in 2015. On 29 July 2016, he changed his name to Constantino Guveya Dominic Nyikadzino Chiwenga.
Chiwenga has been married and divorced several times. In 1998 he married Jocelyn Jacobsen with a divorce in 2012.
 There were no children from his marriage to Jacobsen. In 2011 he married Marry (Mary) Mubaiwa, a former model, while still married to Jacobsen. In 2012 Marry bore their first child, a son, and a year later she bore a girl.
In 2019, suffering from an undisclosed ailment, Chiwenga checked into a South African hospital. A fracus arose when his wife Marry visited him. She was later charged with attempted murder.
In December 2019 Chiwenga filed for divorce from Marry.
Career in the Zimbabwe military
In 1981 he was attested to the newly formed Zimbabwe National Army as a brigadier commanding First Brigade in Bulawayo. He was later promoted to the rank of major general and reverted to his original name of Constantine Chiwenga.
In the early 1980s after failing basic Officers course at the Zimbabwe Staff College he bribed a junior officer to give him answers for practical Intermediate Staff Course. It is alleged that he accepted a green coded paper with suggested solutions which are available only after the exam.
Chiwenga was expelled from the course after refusing to name the junior officer who had given him the paper. He then went on to shoot himself through the right shoulder in an attempt to end his life and was admitted at Parirenyatwa Hospital in Harare.
On the formation of Zimbabwe Defence forces (ZDF) in 1994 he was promoted to the rank of Lieutenant General and was appointed commander of the Zimbabwe National Army (ZNA). Upon the retirement of General Vitalis Zvinavashe in 2004, he was promoted to the rank of Commander of the Zimbabwe Defence Forces.
He is the chairman of the Joint Operations Command, which comprises the commanders of ZNA, Prison Services, Central Intelligence Organisation, Zimbabwe Republic Police and the Air Force of Zimbabwe. He participated actively during the Zimbabwe land reform programme, and is a beneficiary of the land seizures with a thriving farm near Harare.
 He and his wife are also on the sanction list for those Zimbabwean officials not allowed to enter European Union and the United States. He retired from the army on 19 December.
Political Career
On 28 December 2017 Constantino Chiwenga was sworn in as co-vice president of the Republic of Zimbabwe, serving together with former Security minister Kembo Mohadi. He was appointed as the Minister of Defence and War Veterans Affairs on the next day.
Read President Emmerson Mnangagwa net worth
Chiwenga was appointed Minister of Health and Child Care in August 2020. He succeeded Obadiah Moyo who was sacked a month earlier over corruption in awarding coronavirus testing contracts.
 Member of Parliament Tendai Biti said the appointment violates the constitution, which says the Vice President is not allowed to hold any other public office.
 Chiwenga inherited a corruption-ridden department with a disorganized response to the covid-19 pandemic.
Constantino Chiwenga Net Worth
Constantino Chiwenga net worth is $20 million. Since 2017, he has also been the Vice President and Second Secretary of the ruling Zimbabwean African National Union–Patriotic Front (ZANU-PF) jointly serving with Kembo Mohadi.
In 2017, he, among others, managed to successfully topple Zimbabwe's President of 37 years Robert Mugabe in a bloodless coup.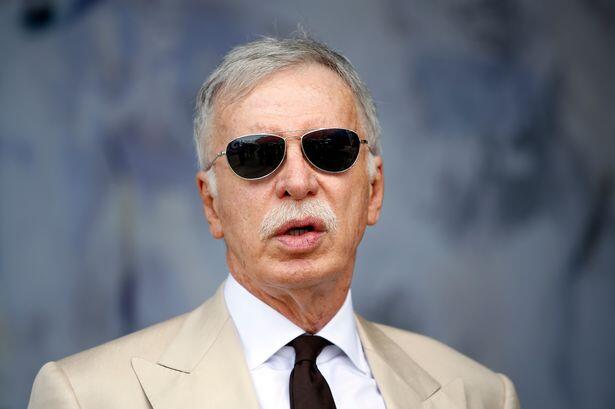 What is Stan Kroenke net worth?
| | |
| --- | --- |
| Net worth | $8.3 Billion |
| Source of wealth | Businessman |
| Date of Birth | July 29, 1947 |
| Nationality | American  |
| Education | University of Missouri (BA and MBA) |
Stan Kroenke net worth 2021: Enos Stanley Kroenke is an American billionaire businessman. He is the owner of Kroenke Sports & Entertainment, which is the holding company of English Premier League football club Arsenal F.C., the Los Angeles Rams of the NFL, Denver Nuggets of the NBA, Colorado Avalanche of the NHL, Colorado Rapids of Major League Soccer, Colorado Mammoth of the National Lacrosse League, the Los Angeles Gladiators of the Overwatch League, and the newly formed Los Angeles Guerrillas of the Call of Duty League.
Keep reading to find more information about Stan Kroenke net worth and assets here.
Early life and education
Kroenke grew up in Mora, Missouri, an unincorporated community with a population of approximately two dozen, where his father owned Mora Lumber Company. His first job was sweeping the floor at his father's lumber yard. By age 10 he was keeping the company's books. At Cole Camp (Missouri) High School, he played baseball, basketball and ran track.
Business career
Kroenke married Ann Walton, a Walmart heiress, in 1974. He founded the Kroenke Group in 1983, a real estate development firm that has built shopping centers and apartment buildings. He has developed many of his plazas near Walmart stores.
He is also the chairman of THF Realty, an independent real estate development company that specializes in suburban development. He founded this corporation in St. Louis, Missouri, in 1991. In 2016, THF's portfolio was valued at more than $2 billion, including more than 100 projects totaling 20 million square feet, primarily in retail shopping centers.
In 2006, Kroenke, in partnership with the money manager Charles Banks, acquired Screaming Eagle, a winery in Napa Valley. In April 2009, Banks stated he was no longer personally involved with Screaming Eagle.
more on Stan Kroenke net worth
Kroenke is a major owner of working ranches, owning a total of 848,631 acres. The Land Report magazine ranked him as the United States' ninth-largest landowner in 2015. Among notable purchases is his February 2016 acquisition of the famous Waggoner Ranch in Texas, the largest ranch within one fenceline.
In August 2017, he came under fire for launching a British outdoor sports television channel that will show regular hunting programmes that includes killing elephants, lions, and other vulnerable African species.
Professional sports
Kroenke Sports & Entertainment was founded in 1999. It owns Ball Arena in Denver, home of the Nuggets and Avalanche, and co-owns Dick's Sporting Goods Park in Commerce City, home of the Rapids. Both venues were built by his development company. In 2004, Kroenke launched his own competitor to FSN Rocky Mountain now known as AT&T SportsNet Rocky Mountain, Altitude, a new regional sports network which became the official broadcaster for both of Kroenke's teams on launch. Kroenke also established TicketHorse, a ticket company that provides in-house sales for all of his teams.
Read Richest Football Club Owners in the world
In 2000, Kroenke became full owner of both the National Basketball Association's Denver Nuggets and the National Hockey League's Colorado Avalanche, purchasing the teams from Charlie Lyons's Ascent Entertainment Group.
Arsenal Football Club
Kroenke is the largest shareholder of Premier League association football club Arsenal. Arsenal already had a technical link-up with Kroenke's Colorado Rapids when in April 2007 Granada Ventures, a subsidiary of ITV plc, had sold its 9.9% stake in Arsenal Holdings plc to Kroenke's KSE UK inc.  Kroenke went on to buy further shares in the club, taking his total stake up to 12.19%.
By June 2008, the board had prepared to let Kroenke take over the club, and on September 19, 2008, it was officially announced that Kroenke had joined the Arsenal board of directors.
 Kroenke had a beneficial interest in, and controlled voting rights, over 18,594 shares, representing 29.9% of the issued shares. Thus, he was nearing the maximum 29.99% threshold, beyond which he would be forced to make an offer for all remaining shares.
On April 10, 2011, it was reported that Kroenke was in advanced talks to complete the takeover of Arsenal. The following day, it was announced that he increased his shareholding in Arsenal to 62.89% by purchasing the stakes of Danny Fiszman and Lady Nina Bracewell-Smith, and agreed to make an offer for the rest of the club at £11,750 per share, valuing the club at £731M.
Read Richest Football Clubs in the world
In August 2018, he made an offer of around £600m in a deal that would value the Gunners at £1.8bn, to the second major share holder Alisher Usmanov to take complete control of the club.
Kroenke has garnered significant antipathy from Arsenal supporters who feel that he does not care or has any ambition for the club, and that he is just using the club for his own profit, stemming from his reluctance to invest money in the club.
Stan Kroenke Net Worth
Stan Kroenke net worth is $8.3 billion. He owns some 30 million square feet of real estate — much of it shopping plazas near Walmart stores. Kroenke owns the Los Angeles Rams, which he moved back to California from St. Louis in 2016. Stan Kroenke net worth is also sourced from hi sports empire which includes the Denver Nuggets, Colorado Avalanche, Colorado Rapids and Britain's Arsenal soccer club.
Personal life
On a ski trip to Aspen, Colorado, Kroenke met his future wife, Ann Walton, a Walmart heiress. They married in 1974. Already wealthy from real estate, he became even wealthier when he and Ann inherited a stake in Walmart upon the 1995 death of her father, James "Bud" Walton. As of September 2015, that stake was worth $4.8 billion.
He is of German descent and was raised Lutheran.
Kroenke is a somewhat reclusive man who prefers to avoid the spotlight. He is popularly known as "Silent Stan" because he almost never gives interviews to the press. He rarely interferes in his teams' day-to-day operations.
During the 2016 U.S. presidential campaign, he donated $100,000 to the Hillary Victory Fund. He subsequently donated $1 million to Donald Trump's inaugural committee.
Content on this website is protected by DMCA. reproducing any content on this site without explicit permission is strictly prohibited.