President lifts movement restrictions, other measures still in force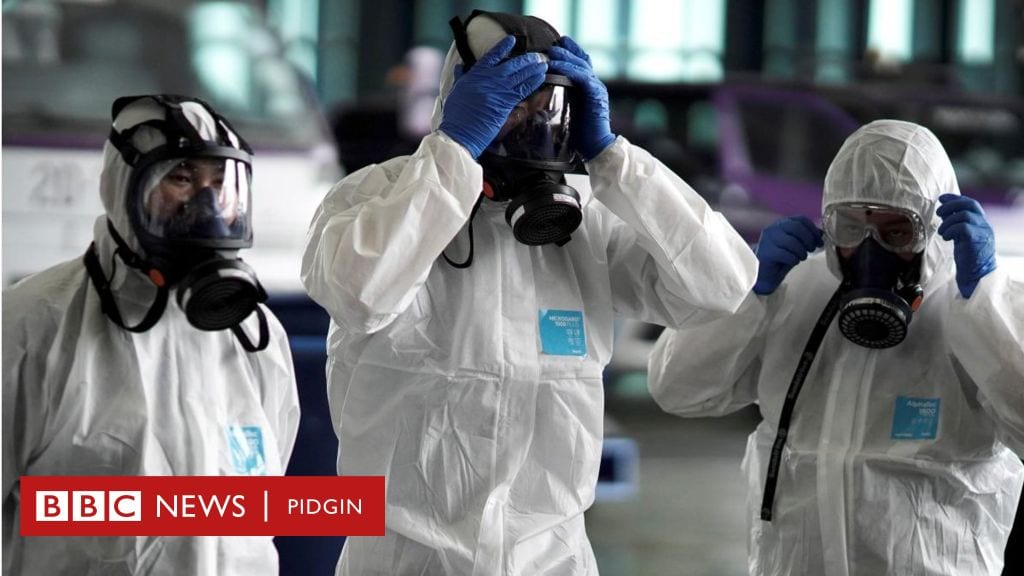 President Akufo-Addo  lifts restriction to movement
President Nana Addo Dankwa Akufo-Addo Sunday lifted the three-week restriction to movement of persons in Accra, Kumasi, Tema and Kasoa, effective 0100 Hours, Monday, April 20, 2020.
However, all other enhanced measures and protocols, including the closure of borders, ban on social and religious gathering, and the strict adherence to social and physical distancing, is still in force to halt the rate of spread of the COVID-19 in the country.

In a national address, President Akufo-Addo explained that even though Ghana's case count had increased over the past three weeks to 1,042 people from test results of 68,591 contacts, and with 67,549 of that number testing negative for the virus, the decision to lift the restriction on movement was backed by data and science.

He pointed out that the main reason the country had witnessed an increase in the number of confirmed cases over the period of movements restrictions due to the aggressive tracing and testing of contacts of infected persons, which "has enabled us to identify and isolate infected persons, protect the population from further infections, and contain better the spread of the virus."

Thus, "In view of our ability to undertake aggressive contact tracing of infected persons, the enhancement of our capacity to test, the expansion in the numbers of our treatment and isolation centers, our better understanding of the dynamism of the virus, the ramping up of our domestic capacity to produce our own personal protective equipment, sanitizers, and medicines, the modest successes chalked at containing the spread of the virus in Accra and Kumasi, and the severe impact on the poor and vulnerable," necessitated the lifting of the restriction on the movement of persons, the President held.

President Akufo-Addo however stressed that the lifting of the partial lockdown "does not mean we are letting our guard down. All other measures are still firmly in place, and have not been relaxed."

"I am referring to the suspension of all public gatherings, including conferences, workshops, funerals, parties, nightclubs, drinking spots, beaches, festivals, political rallies, religious activities and sporting events.
"All educational facilities, private and public, are to remain closed. Businesses and other workplaces can continue to operate, observing staff management and workplace protocols with the view to achieving social distancing and hygiene protocols," he added.

The President further called on operators of public transport, including buses, trotros and taxis, to continue to run with a minimum number of passengers, and to maintain established social distancing and hygiene protocols both in their vehicles and terminals.

He said the local government and rural development ministry, in collaboration with the Metropolitan, Municipal and District Assemblies, would continue to implement measures to enhance conditions of hygiene in markets across the country and expand the policy of alternate-days-for-alternative-products to improve social distancing in all markets.

The President further advised all and sundry to wear face mask "wherever you go, as it will help you not to contract the virus, and keep it clean."

"If you own a business, or are providing a service, i.e. a barber, a hairdresser, a tailor, a taxi driver, a trotro driver and his 'mate', a shop keeper, a food seller, please do well to use a mask. The Ministry of Health will very soon issue guidelines on face masks for public use."

He also admonished religious, traditional, community and opinion leaders to partner with government in engaging, mobilising and enforcing adherence to social distancing and personal hygiene practices in their respective communities, and urged persons who had lost their loved ones to bury them, as the morgues in the country are becoming full.

To the bereaved, he encouraged "to conduct private burials of their loved ones, but ensure that the twenty-five (25) person limit is not breached… Indeed, some are burying their loved ones now, in order to have the final funeral rites later. The morgues in the country are becoming full, and will, in themselves, soon pose a public health hazard. So, let us act quickly on this."

Noting that though the country would continue to record new cases of infections, particularly with the policy of aggressive tracing and testing, the President assured that Government had put in place the appropriate measures to isolate and treat them.

"Should there be an unexpected outburst in infections within a community, I have put the health workers and the security services, including the Police Service and the Armed Forces, on standby, to co-ordinate a rapid response of human and logistical resources, if necessary, to cordon, impose a curfew, trace, test, and treat infected persons in the affected community.

"Indeed, the focus of Government's policy and action will be based on the implementation of the 3Ts, i.e. tracing, testing and treating. In any event, stay at home, unless it is absolutely essential," he stated.

"Our success in defeating the virus is largely within our control. That means each and every one of us must exercise, at all times, during this period without the partial lockdown in Accra and Kumasi, a strong sense of selflessness, self-control and self-discipline.

"It is important to stress strongly that coming out of the partial lockdown in Accra and Kumasi does not mean we are out of the pandemic. We will continue to monitor closely events in some hotspots in the Greater Accra Metropolitan Area like Weija Gbawe, Ga East, and Ayawaso East Municipalities, and Tema Metropolis, and in the Eastern Region, like Asuoygaman and Lower Manya Krobo Districts.

"Whenever the situation so warrants, a community in which the virus is identified as becoming prevalent will be locked-down, until there is a clear understanding of the trajectory of the virus that will allow us to contain it. We must obey the measures still in place, including the new ones, because we know our survival depends on them, and, the harder we are on ourselves in obeying them, the quicker and more enduring will be the victory.

"To Ghanaians in all parts of the world, I urge you to remain steadfast in abiding by the rules and regulations that have been put in place by your host countries to combat the virus, and I extend the condolences of all your compatriots at home to all families abroad who have lost their loved ones to the virus," the President said.

GNA
Total number of confirmed cases increases by 208 to 1042 as at 4am April 20,2020. #DynamiteFm #Tarkwa

trending now #TheLockdown [ Nana Addo ] [#daterush ] [Germany] [Ghanaians] pic.twitter.com/gU7PYeTRha

— Dynamite 88.9 FM (@DynamiteFm) April 20, 2020
Top 40 Powerful Leo Tolstoy Quotes about Love, Nature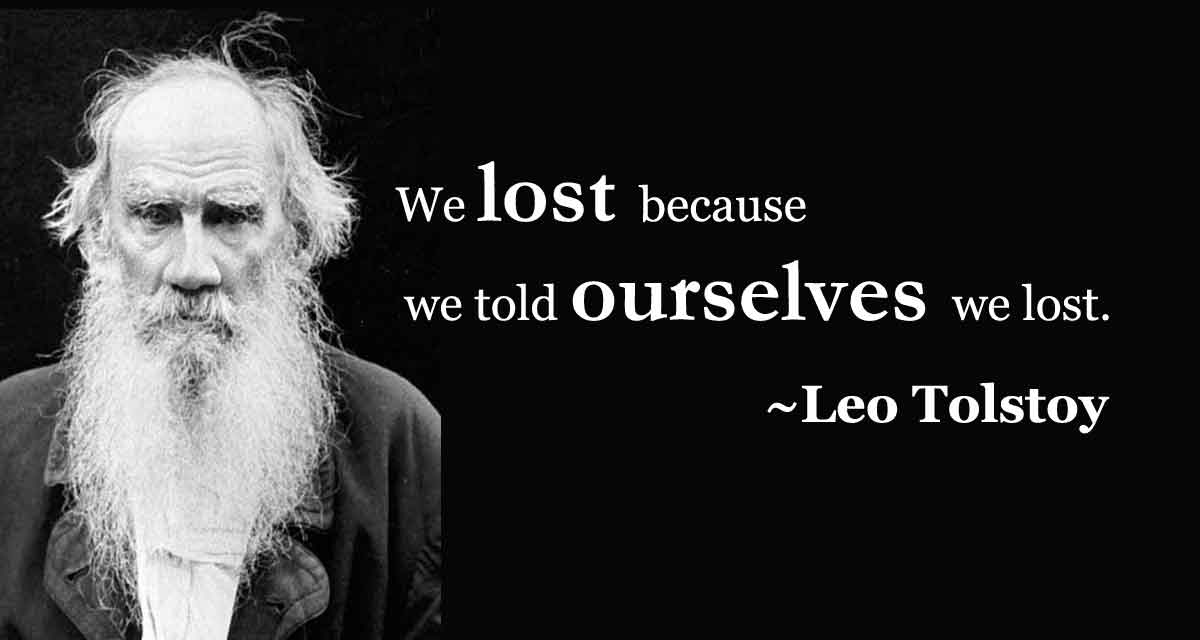 Leo Tolstoy Quotes: One of the greatest writers in history, Leo Tolstoy was a Russian writer who wrote different books that centered  on Trilogy such as "Childhood", "Boyhood and "Youth". 
Born as Count Lev Nikolayevich Tolstoy in the 1820s, Leo Tolstoy will always be remembered for his two famous novels, War & Peace and Anna Karenina. 
Editor's Pick
For a man filled with so much wisdom, the compilation of Leo Tolstoy quotes that will inspire you and reshape your thinking on some aspect of life. 
Powerful Leo Tolstoy Quotes You Should Never Forget
"The sole meaning of life is to serve humanity." – Leo Tolstoy
"I think… if it is true that there are as many minds as there are heads, then there are as many kinds of love as there are hearts." – Leo Tolstoy
"All, everything that I understand, I understand only because I love." – Leo Tolstoy
"Seize the moments of happiness, love and be loved! That is the only reality in the world, all else is folly. It is the one thing we are interested in here." – Leo Tolstoy
"A man is like a fraction whose numerator is what he is and whose denominator is what he thinks of himself. The larger the denominator the smaller the fraction." – Leo Tolstoy
"Everyone thinks of changing the world, but no one thinks of changing himself." – Leo Tolstoy
"If, then, I were asked for the most important advice I could give, that which I considered to be the most useful to the men of our century, I should simply say: in the name of God, stop a moment, cease your work, look around you." – Leo Tolstoy
"Only people who are capable of loving strongly can also suffer great sorrow, but this same necessity of loving serves to counteract their grief and heals them." – Leo Tolstoy quotes
"The only thing that we know is that we know nothing and that is the highest flight of human wisdom." – Leo Tolstoy
"A quiet secluded life in the country, with the possibility of being useful to people to whom it is easy to do good, and who are not accustomed to have it done to them; then work which one hopes may be of some use; then rest, nature, books, music, love for one's neighbor — such is my idea of happiness." – Leo Tolstoy
"True life is lived when tiny changes occur." – Leo Tolstoy quotes
"Without knowing what I am and why I am here, life is impossible." – Leo Tolstoy
"And all people live, Not by reason of any care they have for themselves, But by the love for them that is in other people." – Leo Tolstoy
"Freethinkers are those who are willing to use their minds without prejudice and without fearing to understand things that clash with their own customs, privileges, or beliefs. This state of mind is not common, but it is essential for right thinking…" – Leo Tolstoy
"In the name of God, stop a moment, cease your work, look around you." – Leo Tolstoy
"Life could be limitless joy, if we would only take it for what it is, in the way it is given to us." – Leo Tolstoy
"Our body is a machine for living. It is organized for that, it is its nature. Let life go on in it unhindered and let it defend itself." – Leo Tolstoy
"Some mathematician said: 'Pleasure lies not in discovering truth, but in seeking it.'" – Leo Tolstoy
"Truth, like gold, is to be obtained not by its growth, but by washing away from it all that is not gold." – Leo Tolstoy
"The sole meaning of life is to serve humanity." – Leo Tolstoy quotes
"Wrong does not cease to be wrong because the majority share in it." – Leo Tolstoy
"Anything is better than lies and deceit!" – Leo Tolstoy
"A truly wise man is always joyful." – Leo Tolstoy
"Happiness does not depend on outward things, but on the way we see them." – Leo Tolstoy
"Is it really possible to tell someone else what one feels?" – Leo Tolstoy quotes
"If there existed no external means for dimming their consciences, one-half of the men would at once shoot themselves, because to live contrary to one's reason is a most intolerable state, and all men of our time are in such a state." – Leo Tolstoy
"Pay bad people with your goodness; fight their hatred with you kindness. Even if you do not achieve victory over other people, you will conquer yourself." – Leo Tolstoy
"Is it really possible to tell someone else what one feels?" – Leo Tolstoy
"Spring is the time of plans and projects." – Leo Tolstoy quotes
"Nothing is so necessary for a young man as the company of intelligent women." – Leo Tolstoy
"We can know only that we know nothing. And that is the highest degree of human wisdom." – Leo Tolstoy
"He stepped down, trying not to look long at her, as if she were the sun, yet he saw her, like the sun, even without looking." – Leo Tolstoy quotes
"All happy families resemble one another; every unhappy family is unhappy in its own way." – Leo Tolstoy
"It is amazing how complete is the delusion that beauty is goodness." – Leo Tolstoy
"Respect was invented to cover the empty place where love should be." – Leo Tolstoy
"The changes in our life must come from the impossibility to live otherwise than according to the demands of our conscience not from our mental resolution to try a new form of life." – Leo Tolstoy
"Joy can only be real if people look upon their life as a service and have a definite object in life outside themselves and their personal happiness." – Leo Tolstoy
"One of the first conditions of happiness is that the link between Man and Nature shall not be broken." – Leo Tolstoy.
"Rummaging in our souls, we often dig up something that ought to have lain there unnoticed." – Leo Tolstoy
"There is something in the human spirit that will survive and prevail, there is a tiny and brilliant light burning in the heart of man that will not go out no matter how dark the world becomes." – Leo Tolstoy
Thanks for reading about Leo Tolstoy Quotes, leave your reply in the comments below,
Source: Glusea
Content on this website is protected by DMCA.  Dont waste your time copying because you would eventually remove it.