President lifts movement restrictions, other measures still in force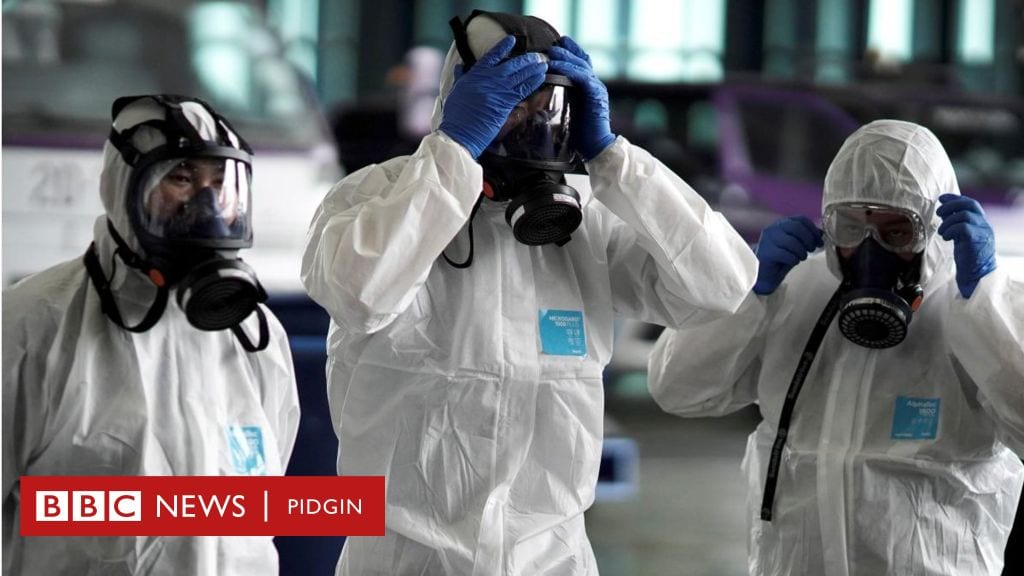 President Akufo-Addo  lifts restriction to movement
President Nana Addo Dankwa Akufo-Addo Sunday lifted the three-week restriction to movement of persons in Accra, Kumasi, Tema and Kasoa, effective 0100 Hours, Monday, April 20, 2020.
However, all other enhanced measures and protocols, including the closure of borders, ban on social and religious gathering, and the strict adherence to social and physical distancing, is still in force to halt the rate of spread of the COVID-19 in the country.

In a national address, President Akufo-Addo explained that even though Ghana's case count had increased over the past three weeks to 1,042 people from test results of 68,591 contacts, and with 67,549 of that number testing negative for the virus, the decision to lift the restriction on movement was backed by data and science.

He pointed out that the main reason the country had witnessed an increase in the number of confirmed cases over the period of movements restrictions due to the aggressive tracing and testing of contacts of infected persons, which "has enabled us to identify and isolate infected persons, protect the population from further infections, and contain better the spread of the virus."

Thus, "In view of our ability to undertake aggressive contact tracing of infected persons, the enhancement of our capacity to test, the expansion in the numbers of our treatment and isolation centers, our better understanding of the dynamism of the virus, the ramping up of our domestic capacity to produce our own personal protective equipment, sanitizers, and medicines, the modest successes chalked at containing the spread of the virus in Accra and Kumasi, and the severe impact on the poor and vulnerable," necessitated the lifting of the restriction on the movement of persons, the President held.

President Akufo-Addo however stressed that the lifting of the partial lockdown "does not mean we are letting our guard down. All other measures are still firmly in place, and have not been relaxed."

"I am referring to the suspension of all public gatherings, including conferences, workshops, funerals, parties, nightclubs, drinking spots, beaches, festivals, political rallies, religious activities and sporting events.
"All educational facilities, private and public, are to remain closed. Businesses and other workplaces can continue to operate, observing staff management and workplace protocols with the view to achieving social distancing and hygiene protocols," he added.

The President further called on operators of public transport, including buses, trotros and taxis, to continue to run with a minimum number of passengers, and to maintain established social distancing and hygiene protocols both in their vehicles and terminals.

He said the local government and rural development ministry, in collaboration with the Metropolitan, Municipal and District Assemblies, would continue to implement measures to enhance conditions of hygiene in markets across the country and expand the policy of alternate-days-for-alternative-products to improve social distancing in all markets.

The President further advised all and sundry to wear face mask "wherever you go, as it will help you not to contract the virus, and keep it clean."

"If you own a business, or are providing a service, i.e. a barber, a hairdresser, a tailor, a taxi driver, a trotro driver and his 'mate', a shop keeper, a food seller, please do well to use a mask. The Ministry of Health will very soon issue guidelines on face masks for public use."

He also admonished religious, traditional, community and opinion leaders to partner with government in engaging, mobilising and enforcing adherence to social distancing and personal hygiene practices in their respective communities, and urged persons who had lost their loved ones to bury them, as the morgues in the country are becoming full.

To the bereaved, he encouraged "to conduct private burials of their loved ones, but ensure that the twenty-five (25) person limit is not breached… Indeed, some are burying their loved ones now, in order to have the final funeral rites later. The morgues in the country are becoming full, and will, in themselves, soon pose a public health hazard. So, let us act quickly on this."

Noting that though the country would continue to record new cases of infections, particularly with the policy of aggressive tracing and testing, the President assured that Government had put in place the appropriate measures to isolate and treat them.

"Should there be an unexpected outburst in infections within a community, I have put the health workers and the security services, including the Police Service and the Armed Forces, on standby, to co-ordinate a rapid response of human and logistical resources, if necessary, to cordon, impose a curfew, trace, test, and treat infected persons in the affected community.

"Indeed, the focus of Government's policy and action will be based on the implementation of the 3Ts, i.e. tracing, testing and treating. In any event, stay at home, unless it is absolutely essential," he stated.

"Our success in defeating the virus is largely within our control. That means each and every one of us must exercise, at all times, during this period without the partial lockdown in Accra and Kumasi, a strong sense of selflessness, self-control and self-discipline.

"It is important to stress strongly that coming out of the partial lockdown in Accra and Kumasi does not mean we are out of the pandemic. We will continue to monitor closely events in some hotspots in the Greater Accra Metropolitan Area like Weija Gbawe, Ga East, and Ayawaso East Municipalities, and Tema Metropolis, and in the Eastern Region, like Asuoygaman and Lower Manya Krobo Districts.

"Whenever the situation so warrants, a community in which the virus is identified as becoming prevalent will be locked-down, until there is a clear understanding of the trajectory of the virus that will allow us to contain it. We must obey the measures still in place, including the new ones, because we know our survival depends on them, and, the harder we are on ourselves in obeying them, the quicker and more enduring will be the victory.

"To Ghanaians in all parts of the world, I urge you to remain steadfast in abiding by the rules and regulations that have been put in place by your host countries to combat the virus, and I extend the condolences of all your compatriots at home to all families abroad who have lost their loved ones to the virus," the President said.

GNA
Total number of confirmed cases increases by 208 to 1042 as at 4am April 20,2020. #DynamiteFm #Tarkwa

trending now #TheLockdown [ Nana Addo ] [#daterush ] [Germany] [Ghanaians] pic.twitter.com/gU7PYeTRha

— Dynamite 88.9 FM (@DynamiteFm) April 20, 2020
Charles Woodburn Net Worth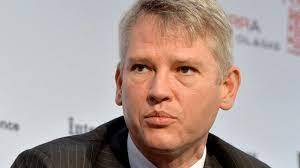 What is Charles Woodburn net worth?
Charles Woodburn is a British businessman who has been the CEO of BAE Systems since July 2017.
Woodburn earned a bachelor's degree in electrical sciences from St John's College at the University of Cambridge in 1992 and a PhD in engineering from Cambridge University, followed by an MBA from Erasmus University Rotterdam.
Keep reading to find Charles Woodburn net worth
Read Tim Cook net worth
Before working for BAE Systems, Woodburn was chief executive of Expro Group, which surveys and manages oil and gas wells around the world. He had also spent 15 years at Schlumberger, an oil services company, overseeing major projects in Thailand, Australia, and the US.
On joining BAE Systems he was to be paid a base salary of £750,000 a year and given more than £1.6m to buy him out of incentive schemes at Expro. It was reported in December 2016 that he was paid a total joining package worth £3 million.
Read Latest Updates here
Thanks for reading Charles Woodburn net worth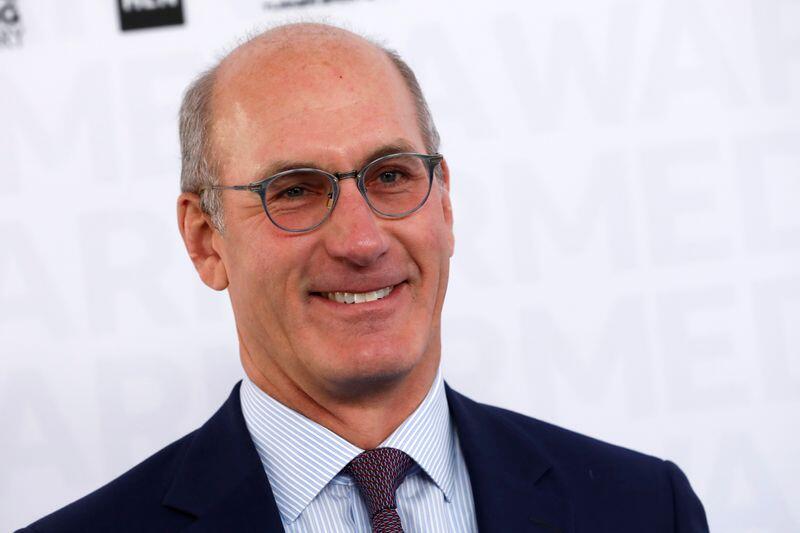 What is John Stankey net worth?
| | |
| --- | --- |
| Net worth | $76 million |
| Name | John T. Stankey |
| Date of birth | 1962 |
| Occupation | businessman and CEO of AT&T Inc. |
| Nationality | United States |
John Stankey net worth: John T. Stankey is an American businessman currently serving as CEO of AT&T Inc. and as a member of AT&T Inc.'s board of directors. He previously served as AT&T's president and COO and was former CEO of WarnerMedia.
Early life and education
Stankey was raised in Los Angeles, the youngest of three children. His father was an insurance underwriter and his mother a housewife. In the 1980s, he graduated with a B.A. in finance from Loyola Marymount University. In 1985, he took an entry-level position with Pacific Bell. In 1991, he earned an M.B.A. from UCLA.
Career
In 1995, after Southwestern Bell Corporation became SBC Communications, Stankey served as the Executive Vice President of Industry Markets beginning in 1998 becoming the Executive President of Industry Markets in 2000.
Read Tim Cook net worth
In 2001 Stankey became the President and CEO for SBC Southwest. Stankey served as CIO of the "new AT&T" after the merger of SBC with AT&T Corporation finalized in 2005, becoming the senior executive vice president and CTO for AT&T from 2008 to 2012, Stankey held various senior executive positions within the company and in January 2012, Stankey became the CSO and group president of AT&T Inc.
In 2015, Stankey became the CEO of AT&T Entertainment Group and during the merger of Time Warner with AT&T, Stankey served as the senior executive vice president of AT&T/Time Warner merger integration planning. He earned $22.5 million from AT&T in 2019 and $21 million in 2020; in 2020, AT&T lost $5.4 billion and cut thousands of jobs.
Read Eric Yuan net worth
On October 1, 2019, Stankey became the COO of AT&T while continuing to serve as the CEO of WarnerMedia.
On April 1, 2020, Stankey announced that he would be stepping down as CEO of WarnerMedia, and that former Hulu CEO Jason Kilar would be assuming that role effective May 1, reporting to Stankey who will continue as COO of AT&T.
 On April 24, 2020, AT&T announced that effective July 1, 2020, Stankey will replace Randall L. Stephenson as CEO of AT&T.
John Stankey Net Worth
John Stankey net worth is $75 million. Since June 2018, Stankey has been the CEO of WarnerMedia which owns various media and film corporations, including Warner Bros., HBO, Turner Broadcasting System, and CNN.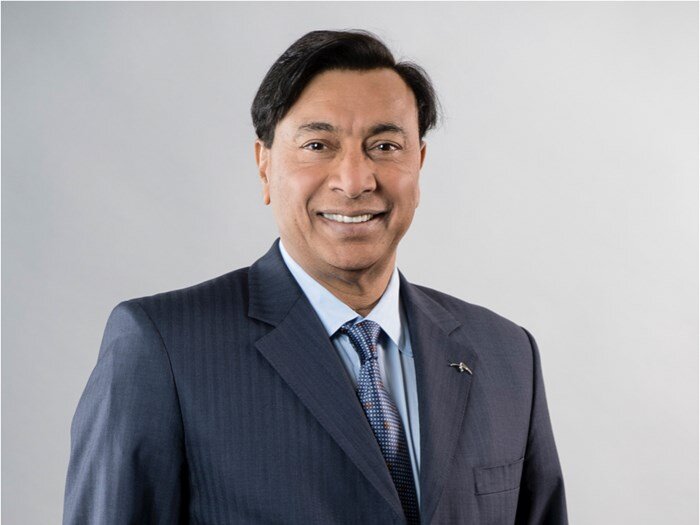 What is Lakshmi Mittal net worth?
| | |
| --- | --- |
| Net worth | $17.7 billion |
| Name | Lakshmi Niwas Mittal |
| Date of birth | 15 June 1950 |
| Nationality | Indian |
| Occupation | chairman and CEO of ArcelorMittal |
Lakshmi Mittal net worth 2021: Lakshmi Niwas Mittal is an Indian steel magnate, based in the United Kingdom. He is the chairman and CEO of ArcelorMittal, the world's largest steelmaking company. Mittal owns 38% of ArcelorMittal and holds a 20% stake in Queens Park Rangers F.C.
Early life and career
Mittal was born in a Marwadi family. He studied at Shri Daulatram Nopany Vidyalaya, Calcutta from 1957 to 1964. He graduated from St. Xavier's College, affiliated to the University of Calcutta, with a B.Com degree in the first class. His father, Mohanlal Mittal, ran a steel business, Nippon Denro Ispat.
Mittal opened his first steel factory PT Ispat Indo in Sidoarjo, East Java, Indonesia. In 1989 Mittal purchased the state-owned steelworks in Trinidad and Tobago, which were operating at an enormous loss. He turned them into profitable ventures in a year.
Mittal purchased the Irish Steel plant based in Cork, Ireland, from the government for a nominal fee of £1 million. Three years later, in 2001, it was closed.
Lakshmi Mittal Net Worth
Lakshmi Mittal net worth is $17.7 billion. He is one of the richest people of Indian descent. His wealth is sourced from stealmaking, education and health.
Mittal has been a member of the board of directors of Goldman Sachs since 2008. He sits on the World Steel Association's executive committee and is a member of the Global CEO Council of the Chinese People's Association for Friendship with Foreign Countries, the Foreign Investment Council in Kazakhstan, the World Economic Forum's International Business Council, and the European Round Table of Industrialists. He is also a member of the board of trustees of the Cleveland Clinic.
the Lakshmi Niwas Mittal, Usha Mittal Foundation and the Government of Rajasthan partnered together to establish a university, the LNM Institute of Information Technology (LNMIIT) in Jaipur as an autonomous non-profit organisation.
In 2008, the Mittals made a donation of £15 million to Great Ormond Street Hospital in London, the largest private contribution the hospital had ever received. The donation was used to help fund their new facility, the Mittal Children's Medical Centre.
Personal life
Mittal is married to Usha Mittal. They have a son Aditya Mittal and a daughter Vanisha Mittal.
His residence at 18–19 Kensington Palace Gardens—which was purchased from Formula One boss Bernie Ecclestone in 2004 for £67 million (US$128 million)—made it the world's most expensive house at the time.
Read Eric Yuan net worth
Content on this website is protected by DMCA. reproducing any content on this site without explicit permission is strictly prohibited.