President lifts movement restrictions, other measures still in force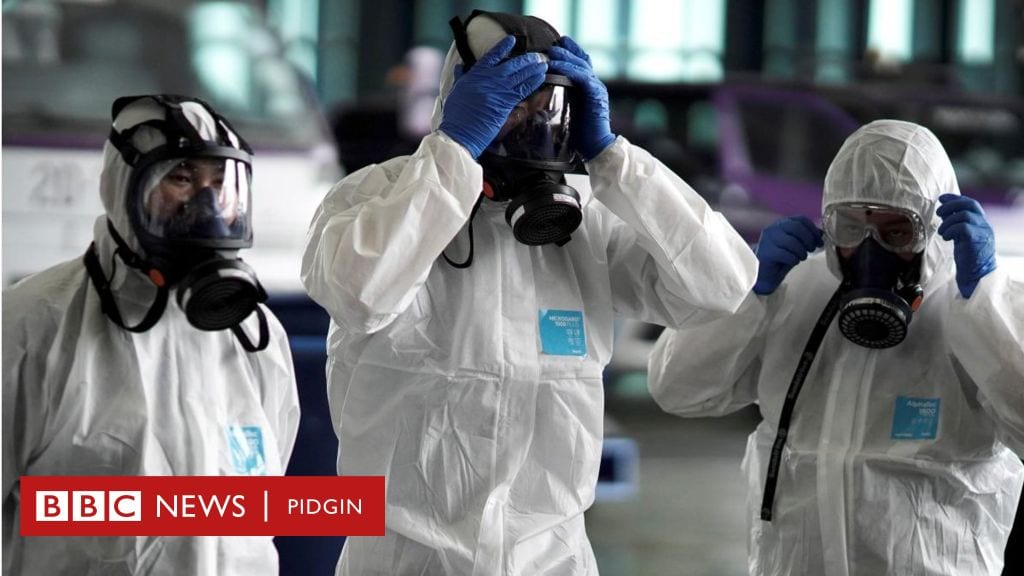 President Akufo-Addo  lifts restriction to movement
President Nana Addo Dankwa Akufo-Addo Sunday lifted the three-week restriction to movement of persons in Accra, Kumasi, Tema and Kasoa, effective 0100 Hours, Monday, April 20, 2020.
However, all other enhanced measures and protocols, including the closure of borders, ban on social and religious gathering, and the strict adherence to social and physical distancing, is still in force to halt the rate of spread of the COVID-19 in the country.

In a national address, President Akufo-Addo explained that even though Ghana's case count had increased over the past three weeks to 1,042 people from test results of 68,591 contacts, and with 67,549 of that number testing negative for the virus, the decision to lift the restriction on movement was backed by data and science.

He pointed out that the main reason the country had witnessed an increase in the number of confirmed cases over the period of movements restrictions due to the aggressive tracing and testing of contacts of infected persons, which "has enabled us to identify and isolate infected persons, protect the population from further infections, and contain better the spread of the virus."

Thus, "In view of our ability to undertake aggressive contact tracing of infected persons, the enhancement of our capacity to test, the expansion in the numbers of our treatment and isolation centers, our better understanding of the dynamism of the virus, the ramping up of our domestic capacity to produce our own personal protective equipment, sanitizers, and medicines, the modest successes chalked at containing the spread of the virus in Accra and Kumasi, and the severe impact on the poor and vulnerable," necessitated the lifting of the restriction on the movement of persons, the President held.

President Akufo-Addo however stressed that the lifting of the partial lockdown "does not mean we are letting our guard down. All other measures are still firmly in place, and have not been relaxed."

"I am referring to the suspension of all public gatherings, including conferences, workshops, funerals, parties, nightclubs, drinking spots, beaches, festivals, political rallies, religious activities and sporting events.
"All educational facilities, private and public, are to remain closed. Businesses and other workplaces can continue to operate, observing staff management and workplace protocols with the view to achieving social distancing and hygiene protocols," he added.

The President further called on operators of public transport, including buses, trotros and taxis, to continue to run with a minimum number of passengers, and to maintain established social distancing and hygiene protocols both in their vehicles and terminals.

He said the local government and rural development ministry, in collaboration with the Metropolitan, Municipal and District Assemblies, would continue to implement measures to enhance conditions of hygiene in markets across the country and expand the policy of alternate-days-for-alternative-products to improve social distancing in all markets.

The President further advised all and sundry to wear face mask "wherever you go, as it will help you not to contract the virus, and keep it clean."

"If you own a business, or are providing a service, i.e. a barber, a hairdresser, a tailor, a taxi driver, a trotro driver and his 'mate', a shop keeper, a food seller, please do well to use a mask. The Ministry of Health will very soon issue guidelines on face masks for public use."

He also admonished religious, traditional, community and opinion leaders to partner with government in engaging, mobilising and enforcing adherence to social distancing and personal hygiene practices in their respective communities, and urged persons who had lost their loved ones to bury them, as the morgues in the country are becoming full.

To the bereaved, he encouraged "to conduct private burials of their loved ones, but ensure that the twenty-five (25) person limit is not breached… Indeed, some are burying their loved ones now, in order to have the final funeral rites later. The morgues in the country are becoming full, and will, in themselves, soon pose a public health hazard. So, let us act quickly on this."

Noting that though the country would continue to record new cases of infections, particularly with the policy of aggressive tracing and testing, the President assured that Government had put in place the appropriate measures to isolate and treat them.

"Should there be an unexpected outburst in infections within a community, I have put the health workers and the security services, including the Police Service and the Armed Forces, on standby, to co-ordinate a rapid response of human and logistical resources, if necessary, to cordon, impose a curfew, trace, test, and treat infected persons in the affected community.

"Indeed, the focus of Government's policy and action will be based on the implementation of the 3Ts, i.e. tracing, testing and treating. In any event, stay at home, unless it is absolutely essential," he stated.

"Our success in defeating the virus is largely within our control. That means each and every one of us must exercise, at all times, during this period without the partial lockdown in Accra and Kumasi, a strong sense of selflessness, self-control and self-discipline.

"It is important to stress strongly that coming out of the partial lockdown in Accra and Kumasi does not mean we are out of the pandemic. We will continue to monitor closely events in some hotspots in the Greater Accra Metropolitan Area like Weija Gbawe, Ga East, and Ayawaso East Municipalities, and Tema Metropolis, and in the Eastern Region, like Asuoygaman and Lower Manya Krobo Districts.

"Whenever the situation so warrants, a community in which the virus is identified as becoming prevalent will be locked-down, until there is a clear understanding of the trajectory of the virus that will allow us to contain it. We must obey the measures still in place, including the new ones, because we know our survival depends on them, and, the harder we are on ourselves in obeying them, the quicker and more enduring will be the victory.

"To Ghanaians in all parts of the world, I urge you to remain steadfast in abiding by the rules and regulations that have been put in place by your host countries to combat the virus, and I extend the condolences of all your compatriots at home to all families abroad who have lost their loved ones to the virus," the President said.

GNA
Total number of confirmed cases increases by 208 to 1042 as at 4am April 20,2020. #DynamiteFm #Tarkwa

trending now #TheLockdown [ Nana Addo ] [#daterush ] [Germany] [Ghanaians] pic.twitter.com/gU7PYeTRha

— Dynamite 88.9 FM (@DynamiteFm) April 20, 2020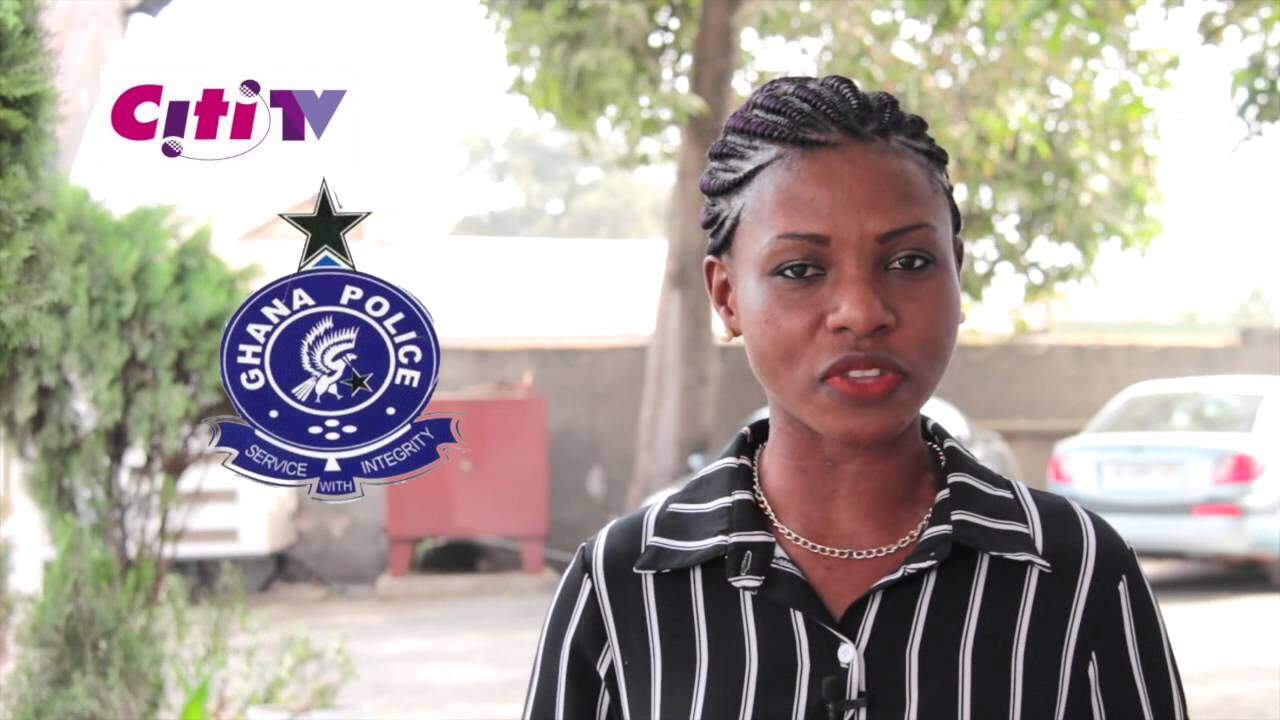 Pearl Akanya Ofori is a Ghanaian broadcast journalist and radio personality who currently works for Ghanaian radio station Citi FM (97.3) Ghana. She is a graduate of the University of Ghana (Legon).
She was nominated for the Radio and Television Personality Awards (RTP) organized by Big Event Ghana in 2015 Radio and TV Personality Award
Ofori began her early education at De Youngster's International School at Kokomlemle in Accra, and went on to attend the West African Senior High School in 2003.
Pearl Akanya Ofori
Read About Richest Journalist in Ghana
After her high school education, she attended the University of Ghana, Legon, where she offered a Program in Political Science, Psychology and Linguistics and majored in Linguistics.
Ofori was born in Ghana's capital, Accra, to Miss Grace Owusu and have two fathers- Rev. Joseph Akanya and Mr. Benson Owusu.
Ofori was among few persons selected by radioUnivers, a campus-based radio station, to attend a radio training in Dakar, Senegal. In 2012, she joined Citi FM (97.3) Radio where she currently serves as a broadcast journalist.
Facebook: Pearl Akanya Ofori
Twitter: @pearlakanya
Source Glusea.com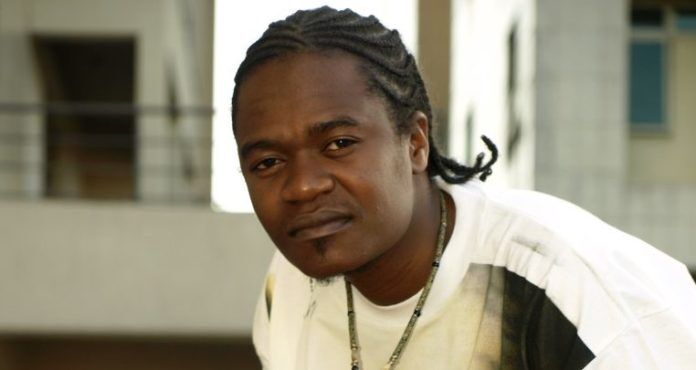 Paul Julius Nunda better known by his stage name Jua Cali, is a Kenyan hip-hop artist. In 2000, together with record producer Clemo, he founded Calif Records where he has been ever since. Jua Cali performs in Swahili and Sheng in a popular Kenyan style of rapping called genge. Read more on Jua Cali Net Worth here
Early life
Jua Cali was born in Eastlands, Nairobi. His parents, Doreen Onditi and Evans Onditi (deceased) were both schoolteachers. He grew up with a strict Catholic upbringing in California Estate to the east of Nairobi city.
Read Top 10 Richest Musicians in Africa
He began rapping at age 10, encouraged by his elder brother Christopher Sati. He was known as an introverted teenager who was often quiet, hardly ever socializing.
Jua Cali Net Worth
He attended Ainsworth Primary School (Standards 1 to 6); Shepherds Junior Buruburu (Standards 6 to 8); Jamuhuri High School and eventually Kenya Christian Industrial Training Institute (K.C.I.T.I) Eastleigh where he received a diploma in Information technology.
There, he played basketball with ambitions to make it to the Kenyan National Basketball Team.
He never made it in the team, blaming this on his height. His earlier foray into music included singing in a band called 'Sita Futi'. Sita Futi disbanded almost as soon as it was started leaving behind Jua Cali and his close friend Jemmoh.
The departing group members left to pursue careers outside music. Calif Records came into being after Jua Cali teamed up with childhood friend Clemo to form the record label that quickly became a hit factory, gaining prominence in the East Africa music scene with chart topping artists and music.
Calif Records also invented the Genge genre of Kenyan hip hop. Jua Cali often cites his brother, Chris, and his parents as his greatest influences in life.He is also related to dell xerxes as his brother in law
Jua Cali Net Worth
Jua Cali net worth is estimated at $16 million. He is one of the richest rappers in Kenya. He has a number of endorsements adding to his net worth.
Read Richest Musicians in Kenya
Music career
His first recorded track was Ruka, released in 2001, and was followed by Nipe Asali in 2002. In 2004 he collaborated with Pilipili in track "Kamata Dame". Like most Kenyan artists, it took several years before his first full album was released. His album "Juacali Sekta" reached the stores in 2006, containing mostly previously released singles.
His single Kwaheri (featuring Sainapei Tande-winner Coca-Cola pop star and radio presenter) was a major hit in Kenya in 2007.
At the New Year's Eve 2008/2009 he released a new album, Ngeli ya Genge. He has toured the US and other countries. In August 2007, he was among 100 most influential Kenyans as selected by The Standard newspaper.
His stage name Jua Cali, is derived from California, an estate in Nairobi (as is the name of Calif Records). It also resembles Jua Kali, a Swahili term meaning fierce sun, which has been taken to refer to Kenya's informal sector of the economy.
He has released a series of new songs with a new producer Keggah based in the United States. His new songs include Karibu Nairobi and Kuna Sheng which have both received massive airplay and good reviews.
Endorsements
Besides being talented, he's a commercial success, thanks to his appeal to the young and the not-so-young alike. For instance, he became Kenya's first artiste to get an endorsement deal when in 2007 he signed a reported Sh1-million-a-year deal with mobile phone giant Motorola for its W model.
And, according to the company, he was quite a catch. " Jua Cali is part of the Motorola family, and we are honored to have worked with him in the recent past," says Joanne Doyle, the marketing manager for East Africa. "He has been a great ambassador and, like Motorola, he is all about creativity, style, and substance, so we could not be happier that his hard work has been recognized at the prestigious Kisima awards."
Albums:
JuacaliSekta (October 2006:)
Ngeli ya Genge (December 2008)
TuGenge Yajayo(December 2013)
Mali Ya Umma (September 2019)
More on Jua Cali Net Worth
Biden Appoints Nigerian-Born Adewale Adeyemo As US Deputy Treasury Secretary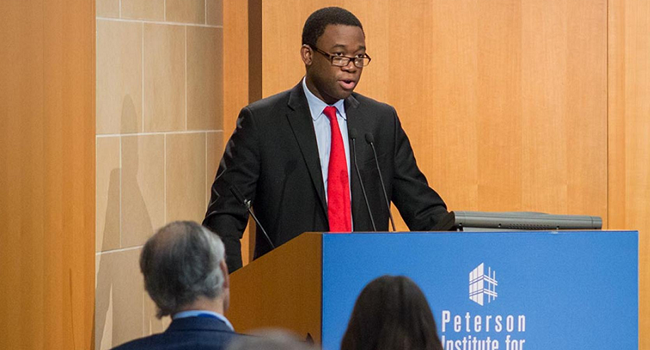 US President-elect, Joe Biden has appointed Nigerian-born attorney, Adewale  Adeyemo, as Deputy Treasury Secretary
"It's official! Wale Adeyemo becomes the first-ever Nigerian American Deputy Secretary of the US Treasury, in the history of the country!! Congrats to Wale," the Chairman of the Nigerians in Diaspora Commission (NIDCOM), Abike Dabiri-Erewa tweeted on Monday, confirming the appointment of the former senior international economic adviser during the Obama administration.
Adeyemo will serve under former Federal Reserve Chair Janet Yellen, who Biden plans to appoint to lead the US Treasury Department.
Born in Nigeria, Adeyemo was raised in California where he obtained a bachelor's degree before proceeding to Yale Law School for his legal education.
Adewale Adeyemo
Before his appointment into the Obama administration, Adeyemo worked as an editor at the Hamilton Project, then served as senior advisor and deputy chief of staff to Jack Lew in the United States Department of Treasury.
He later worked as the chief negotiator for the Trans-Pacific Partnership and also served as the first chief of staff of the Consumer Financial Protection Bureau under Elizabeth Warren.
In 2015, he was appointed to concurrently serve as Deputy National Security Advisor for International Economics and deputy director of the National Economic Council.
He went on to become the first president of the Obama Foundation.
According to Politico, Biden is also expected to name Cecilia Rouse, an African American economist at Princeton University, to lead the Council of Economic Advisers.