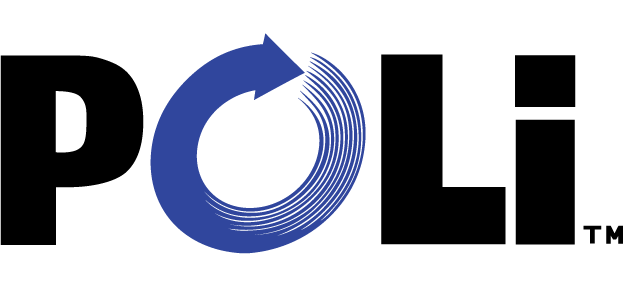 As online casinos continue to rise, more and more casino players are looking for safe and secure ways to make transactions. POLi payment solution is one of the most popular methods used by online casino players today.
POLi payment was established in 2006 in Australia. The company started as a small payment processor but has since grown to become one of the most used payment methods for online casino players.
Since the company's inception, it has made it possible for New Zealand and Australian customers to purchase online services or goods without using a credit card.
The beauty of POLi payment is that it offers great flexibility. So if you want to learn more about using Poli Payment at your favorite online casino, read on!
What Is Poli Payment Solution and How Does It Work?
Poli Payment is a type of online banking that uses the funds in your bank account to make a payment. It's similar to using an e-check or ACH transfer from your checking account to pay for something online.
You do not need to sign up for a Poli Payment account or provide your credit card information. The transaction is processed through your bank's online banking system when you use Poli Payment.
You simply log in to your online casino account and select Poli Payment as your deposit method. Then you'll be redirected to the Poli Payment website, where you'll enter your online banking login information.
Thus, online casino players may now use the software version to complete any online payments.
How Safe and Secure Are Online Casino Transactions With POLi?
When you make an online transaction with Poli Payment, your personal and financial information is never shared with the merchant.
All of your information is encrypted and transmitted securely to your bank. Poli Payment also adheres to strict security measures and complies with PCI-DSS Level I standards.
It means that Poli Payment meets the highest security standards for online payments. So you can rest assured that your transactions are safe and secure when you use Poli Payment at your favorite online casino.
How to Make a Deposit With POLi Payment
Making deposits with Poli Payment is quick and easy. Here's a step-by-step guide on how to deposit at an online casino using Poli Payment:
Find a reputable casino that offers POLi payment.
Create an account at the casino and log in.
Go to the casino's cashier page and select Poli Payment as your deposit method.
Enter the amount you want to deposit and click submit.
You will be redirected to the Poli Payment website, where you'll log in to your online banking account.
Before moving on to the payment procedure, you should double-check the deposit information page.
Follow the instructions on the Poli Payment website to complete your transaction.
Once your transaction is processed, the funds will be instantly credited to your casino account. And that's it! You've successfully deposited at an online casino using Poli Payment.
How to Make Withdrawals Using Poli Payment
Poli Payment can also be used for making withdrawals at some online casinos. The process is similar to making a deposit, but you'll need to select Poli Payment as your withdrawal method on the cashier page.
Withdrawals usually take longer to process than deposits. Once your withdrawal request is approved, the funds will be transferred from your casino account to your Poli Payment account. From there, you can log in to your online banking account and transfer the funds to your bank account.
Depending on your bank's policies, the funds may be available in your account immediately or within a few days.
Pros and Cons of Poli Payment
Like any payment method, Poli Payment has its pros and cons. Here's a quick overview of the advantages and disadvantages of using Poli Payment at online casinos:
Pros:
Without confirmation delays or pending holdings, POLi makes immediate deposits.
When a deposit is completed, POLi delivers a transaction receipt as proof.
No charges are applied to Poli Payment deposits.
Since POLi often facilitates transactions straight from bank accounts, debit or credit cards are not necessary.
You can make anonymous transactions without sharing personal or financial information with the merchant.
Cons:
Users from the US, New Zealand, and Australia are the only ones who can access it.
Some banks may block Poli Payment transactions or flag them as suspicious activity.
Bottom Line
If you're looking for a secure and convenient payment method for your next online casino transaction, Poli Payment is definitely worth considering. While it's not available in all countries, Poli Payment is a great option for players from the US, New Zealand, and Australia
published by Glusea.com