Philip Mataranyika Net worth 2022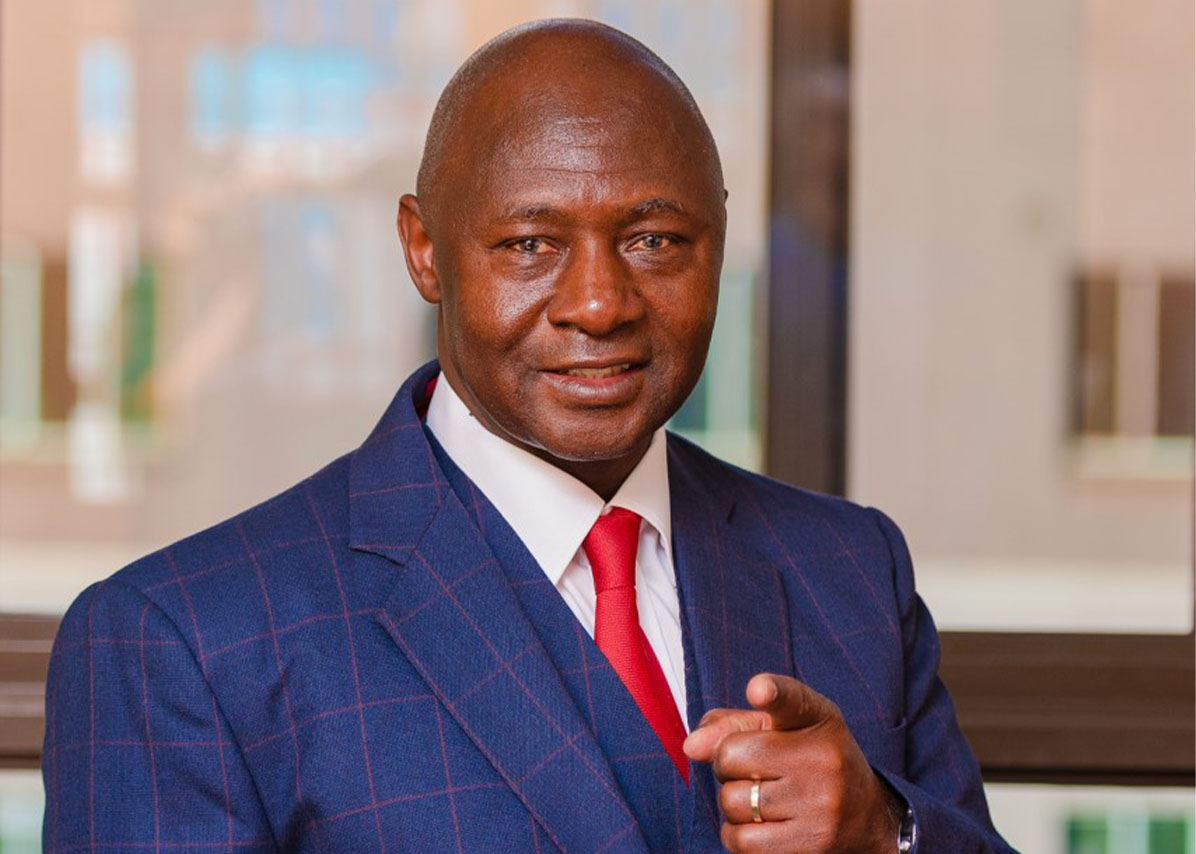 Philip Mataranyika Net worth 2022 : Philip Mataranyika is a very popular figure in Zimbabwe. Apart from the fact that he is among the top ten richest men in Zimbabwe, Mataranyika is known for his determination and dedication to what he has passion for. Who would have believed that some one who decided to venture into funeral arrangement which caused a lot of stir, in fact his mother seriously kicked against it claiming that starting a funeral company will annoy the dead. He received a lot of criticism from his relatives, and neighbors but he was still focused despite that.
Philip Mataranyika Net worth
Philip Mataranyika Net worth is $160 million, making him one of the top ten richest men in Zimbabwe.
Biography
Mr Mataranyika is a graduate of the Institute of Marketing Management of South Africa. He also holds a Master of Science Degree in Strategic Management from the Chinhoyi University of Technology
Prior to the establishment of his company Nyaradzo, Philip Mataranyika worked as a Benefits Administrator for Old Mutual group for fifteen years. His selfless services and diligence saw him rise above most of his colleagues to the point of being appointed the Financial Advisor, which he held unto before resigning to set up his own company.
Nyaradzo Group has made remarkable progress since it was established more than 18 years ago. Since its inception, Nyaradzo Group had further expanded to the pint of producing other subsidiaries such as Calundike Exports, Nyaradzo Funeral Assurance, Eureka Insurance Brokers and also Sahwira Events.
Read Strive Massiyiwa net worth
One of the subsidiaries of Nyaradzo Group, Calundike majors in the manufacture of Caskets which are used by Funeral Assurance, then Eureka Insurance's specialty is on insurance. There is even a runout that has been in circulation for sometime now regarding the venturing of Nyaradzo Group into tourism. Not only is the group diverting to tourism, it is also venturing into foreign markets and it has already set up offices in South Africa.
Awards
Philip Mataranyika has won many awards which include the Business Luminary Award (2013)
Leadership Award of the Year (2013)
Chief Executive Officer of the Year (2010)
National Businessman of the Year (2010) among others
Philip Mataranyika Net worth
Philip Mataranyika Net worth is $160 million, making him one of the top ten richest men in Zimbabwe.
Despite the fact that he was greatly opposed and ridiculed when he made his intentions of venturing into funeral assurance, Philip Mataranyika kept his focused on his dream and through hard work and determination the business that many believed had no future, has stood the test of time and today it has many subsidiaries which has fetched Mataranyika a ton of money.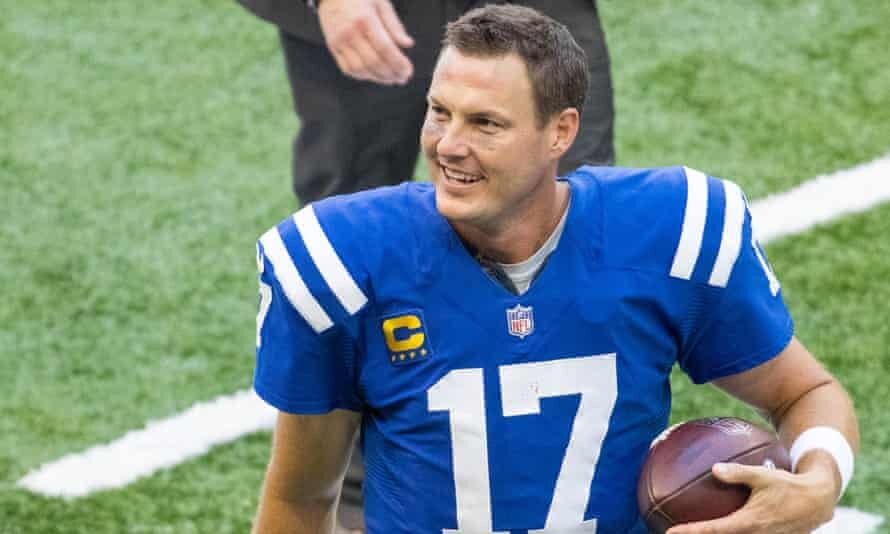 What is Philip Rivers net worth?
| | |
| --- | --- |
| Net Worth | $80 million |
| Name | Philip Michael Rivers |
| Date of birth | December 8, 1981 |
| Occupation | former American football quarterback |
| Nationality | US |
Philip Rivers net worth 2022: Philip Michael Rivers is a former American football quarterback who played in the National Football League (NFL) for 17 seasons, primarily with the Chargers franchise.He is among the richest NFL players. Keep reading to find more information about Philip Rivers net worth here.
Early life
Rivers was born in Decatur, Alabama, where his father, Steve, was the head coach of Decatur High's football team and his mother, Joan, was a teacher.
Rivers' first start in an official game came in the seventh grade, in 1994. After his dad got the head coaching job, Rivers played high school football at Athens High School in nearby Athens.
As Rivers's senior season unfolded, he established himself as the best prep passer in the state. Although he had offers from Auburn and Alabama, neither projected him as a starting quarterback. Rivers rejected them in order to go to a program where he would have more playing time.
Read Cam Newton net worth
The first college to seriously recruit Rivers as a quarterback was North Carolina State. Joe Pate convinced Rivers and his parents to consider graduating from high school in December 1999.
College career
After high school, Rivers attended North Carolina State University in Raleigh, North Carolina, where he played for coach Chuck Amato's Wolfpack football team. Rivers enrolled in January and suited up for his first practice as a college quarterback in the spring of 2000.
As a freshman in 2000, Rivers led NC State to an 8–4 record, including a win against Minnesota in the MicronPC Bowl.
He played college football at North Carolina State and was selected fourth overall in the 2004 NFL Draft by the New York Giants, who traded him to the San Diego Chargers during the draft. Rivers was a member of the Chargers for 16 seasons and played his final season for the Indianapolis Colts.
Professional career
After spending his first two seasons in a backup role, Rivers served as the Chargers' starting quarterback from 2006 to 2019.
During his tenure, he was named to eight Pro Bowls while leading the team to four division titles and six postseason appearances. Rivers also helped the franchise win their first playoff game since 1994 during the 2007 season, culminating in a trip to the AFC Championship Game.
Read Joe Flacco net worth
With the Colts in 2020, he qualified for the playoffs a seventh time as a starter. He was less successful in the postseason, however, where he compiled a 5–7 record and never made a Super Bowl appearance.
Rivers ranks fifth all-time in passing yards (63,440) and touchdowns (421), which are the most of quarterbacks without Super Bowl appearances. He is also second all-time in consecutive regular season starts by a quarterback at 240, having started every regular season game between 2006 and 2020.
Rivers is considered among the best quarterbacks to have never played in a Super Bowl.
Philip Rivers Net Worth
Philip Rivers net worth 2022 is $80 million. He ranks among the all time best NFL players in history. He is also one of the richest NFL players.
Career Highlights
Games played: 228
Wins: 123
Pass completions: 4,908
Pass attempts: 7,591
Completion percentage: 64.7
Passing yards: 59,271
Passing touchdowns: 397
Game winning drives: 32
Seasons with 4,000+ passing yards: 11
Seasons with 3,000+ passing yards: 14
400+ yard passing games: 8
Yards per attempt (Min. 500 attempts): 7.8
Yards per game: 259.9
Passer Rating: 95.1
Times sacked: 445
Consecutive games with at least one touchdown pass: 28
Consecutive regular season games with 300+ yards passing: 5 (October 42, 2015 to November 1, 2015)
Most consecutive starts by a quarterback: 224 (2006–2019)
Interception percentage: 2.6%
Most sack yards lost: 2,714
Most 4th quarter comebacks: 27
Content on this website is protected by DMCA.  Dont waste your time copying because you would eventually remove it.