Pearl Esua-Mensah is a phenomenal woman in the business environment of Ghana. She has served in several capacities including; chief executive officer (CEO) for Media General Ltd, Deputy Managing Director for now debunked UT Bank Ghana.
Read on to uncover the success story of this great woman in Ghana.
Read Richest man in Ghana
Pearl Esua-Mensah Profile
Pearl holds a BSc in Business Administration from the University of Ghana, Legon and a Masters in International Business Strategy form the Manchester Business School. She is also a Fellow of the Association of Chartered Certified Accountants (FCCA)


Pearl Esua-Mensah Career
Pearl Esua-Mensah is an astute business leader and dynamic professional with over 20 years' global experience in Banking and Finance at senior management level.
She founded Feniks Ltd, a fast growing business consulting firm to support medium sized and small businesses realize their growth ambitions.
Read Osei Kwame Despite net worth
She has also served as the Deputy Managing Director of UT Bank, a position she held until exiting the bank in 2015.
Pearl is reputed for her ability to turn around businesses for growth.
She is a Founding and Executive Council member of the Executive Women Network — a non-profit organisation committed to providing a platform for women to achieve their professional goals, to be influential and to fully realize their potential.
She worked as Group Financial Accountant for Parity Group PLC,Group Reporting Accountant for Kantar Group, DSC Communications Ltd UK and Data Layout Ltd all in the United Kingdom.
She is also on the boards of Galaxy Capital, Global Media Alliance and TXT Group Ghana.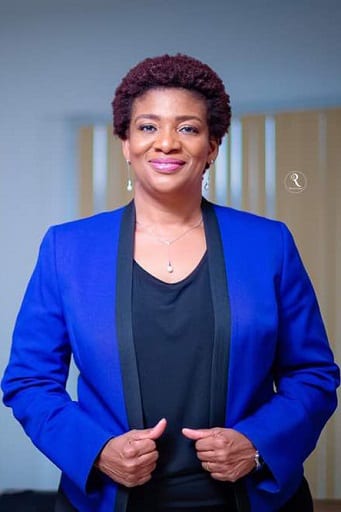 She is also on the seven member board of the Deposit Protection Corporation, that was sworn in,in November 2019.
She joined Ashesi University's Board of Directors in 2014 and headed the Board's Finance Committee till she became its chairperson in 2017.
Awards and nominations
She was recognized as the Finance Personality of the Year at the 2014 National Women in Finance Awards.
Pearl Esua-Mensah was nominated among the top 60 corporate women leaders in Ghana in 2017
The Young Professionals & Youth Coalition initiative voted her the Young Professional Role Model 2011 (Female Category)
Read DJ Switch Profile