Patience Ozokwor Net Worth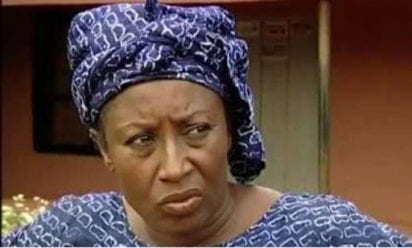 Patience Ozokwor  is a Nigerian musician, fashion designer, gospel singer and actress. She is often described as one of the talented stars in Nollywood. She has starred in over 500 movies. Read on to find out Patience Ozokwor net worth.
Patience Ozokwor Profile
Ozokwor was born on 15th September, 1958 in the village of Amaobo, Ngwo in  Enugu State, Nigeria. She attended Abimbola Gibson Memorial School in Lagos. She proceeded to Institute of management and technology Enugu, where she obtained a degree in fine and applied arts.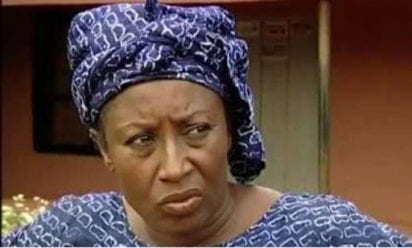 Read Top 10 Richest Nollywood Actresses
Ozokwor got married at age 19 and has eight children (three biological children and five adopted ones). She lost her husband in the year 2000.
Patience Ozokwor Career
Ozokwor had a passion for acting since she was at primary school, where she would act in different stage plays.
She took part in a soap opera by the Nigerian Television Authority (NTA) titled Someone Cares.
She was also involved in a radio Drama plays. Since starting a career in movie acting, the "mother of Nollywood" has starred in over 500 movies.
Patience Ozokwor net worth
According to Legit.ng, Patience Ozokwor net worth is estimated at N350 million. She is ranked as the 19th richest actress in Nigeria by the site.
She won the Best Supporting Actress 2012 & 2013 award at the 10th Africa Movie Academy Awards.
 Ozokwor was among 100 Nigerians honored by the government to celebrate the amalgamation of the northern and southern protectorates in 2014.
Some of the movies starred by Patience Ozokwor are;
Second Chances
Return Of Kings Battle
Senator
Holy Anger
Price Of The Wicked
Price Of Destiny
The Price Of Sacrifice
Wheel Of Life
Igbu Du
Ungodly Generation
Black Image
Voicemail
Open And Close 2011
Lost But Found
Revenge Of The Gods
End Of Widow's Tears
Burial Bussiness
Daughters Of Ages
Honourable
Strange Affection
Iron Ladies
My Life Story
My Only Hope
Return Of Miracle
Morning Joy
Ijabu
Desperate Soul
Caught In The Middle 2007
Lord's Chosen 2007
Royal Lust 2010
Plane Crash 2008
Stubborn Doctor 2008
Okoro 2003
Oganigwe 2000
Havoc 2000
Combined Business 3000
Deceptive Mind 2010
Secret In Mind 2010
My Saviour 2009
Love In Berlin 2009
Moments Of Maddness 2 2004
Tolerance II 2001
To Rise Again 2 2009
Save My Home 2008
Royal Wives 2008
Marcus "D" Millionaire 2008
Lady On The Move 2 2008
In The Name Of The Lord 2007
Family Disgrace 2 2008
Dying For A Nation 2 2001
Compulsory Risk 2 2009
Black Angel 1 & 2 3000
End Of Pride 1 & 2 2007
Secret Courage 3000
Final Coincidence 2007
By Fire By Thunder 3000
Mansion Models 3000
Power Of A Kiss 2011
Son Of The Soil 3000
HOUSEBOY FOR SALE 2003
A Woman's Honor 3000
Twisted Fate 3000
Before My Wife 3000
Late Arrival 3000
Loss Of Trust
Revenge
Emergency Wedding
Emotions Blackout
Igede
King From Nowhere
Eg'gwe
Show Me Your Kindness
Two Became One
Rihanna Returns
Palace Scandal
Evil Shadow
Fake Identity
Game Of Dons
The Hour Has Come
My Beloved Wife
Wicked Time
Wind Of Mistake
The Bombshell
Return Of Blood Sisters
Cast Away
Last Day
Out Of Cage
Power Play
Prince Of Peace
Infinite Mercy
Sisters At War
Congo Boy In The City
Happy New Year
Mine Forever
Orija Shrine
He Goat
Holy Love And Violence
Help
Way Of The Heart
Stone Face
Blood On Fire
Cats Of Darkness
Buried In Heaven
Money Love
Heartless
Holy Kidnappers
Wrong Money
Sorrow To Joy
Making Of The King
American Villager
Firefox
Life After Death
Woman To Woman
The Champion Sportsman
Owerri Soup
Arrangee Mama
Fulton Mansion
Madam Chelsea
Return Of The King
Total Sin
Sisters On Fire
A Dance For The Prince
Content on this website is protected by DMCA.  Dont waste your time copying because you would eventually remove it.