Patience Ozokwor Net Worth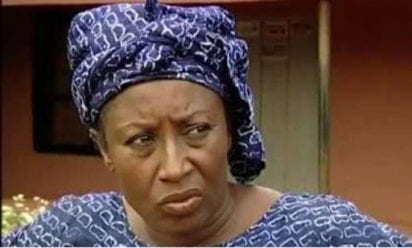 Patience Ozokwor  is a Nigerian musician, fashion designer, gospel singer and actress. She is often described as one of the talented stars in Nollywood. She has starred in over 500 movies. Read on to find out Patience Ozokwor net worth.
Patience Ozokwor Profile
Ozokwor was born on 15th September, 1958 in the village of Amaobo, Ngwo in  Enugu State, Nigeria. She attended Abimbola Gibson Memorial School in Lagos. She proceeded to Institute of management and technology Enugu, where she obtained a degree in fine and applied arts.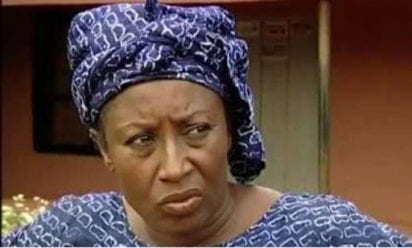 Read Top 10 Richest Nollywood Actresses
Ozokwor got married at age 19 and has eight children (three biological children and five adopted ones). She lost her husband in the year 2000.
Patience Ozokwor Career
Ozokwor had a passion for acting since she was at primary school, where she would act in different stage plays.
She took part in a soap opera by the Nigerian Television Authority (NTA) titled Someone Cares.
She was also involved in a radio Drama plays. Since starting a career in movie acting, the "mother of Nollywood" has starred in over 500 movies.
Patience Ozokwor net worth
According to Legit.ng, Patience Ozokwor net worth is estimated at N350 million. She is ranked as the 19th richest actress in Nigeria by the site.
She won the Best Supporting Actress 2012 & 2013 award at the 10th Africa Movie Academy Awards.
 Ozokwor was among 100 Nigerians honored by the government to celebrate the amalgamation of the northern and southern protectorates in 2014.
Some of the movies starred by Patience Ozokwor are;
Second Chances
Return Of Kings Battle
Senator
Holy Anger
Price Of The Wicked
Price Of Destiny
The Price Of Sacrifice
Wheel Of Life
Igbu Du
Ungodly Generation
Black Image
Voicemail
Open And Close 2011
Lost But Found
Revenge Of The Gods
End Of Widow's Tears
Burial Bussiness
Daughters Of Ages
Honourable
Strange Affection
Iron Ladies
My Life Story
My Only Hope
Return Of Miracle
Morning Joy
Ijabu
Desperate Soul
Caught In The Middle 2007
Lord's Chosen 2007
Royal Lust 2010
Plane Crash 2008
Stubborn Doctor 2008
Okoro 2003
Oganigwe 2000
Havoc 2000
Combined Business 3000
Deceptive Mind 2010
Secret In Mind 2010
My Saviour 2009
Love In Berlin 2009
Moments Of Maddness 2 2004
Tolerance II 2001
To Rise Again 2 2009
Save My Home 2008
Royal Wives 2008
Marcus "D" Millionaire 2008
Lady On The Move 2 2008
In The Name Of The Lord 2007
Family Disgrace 2 2008
Dying For A Nation 2 2001
Compulsory Risk 2 2009
Black Angel 1 & 2 3000
End Of Pride 1 & 2 2007
Secret Courage 3000
Final Coincidence 2007
By Fire By Thunder 3000
Mansion Models 3000
Power Of A Kiss 2011
Son Of The Soil 3000
HOUSEBOY FOR SALE 2003
A Woman's Honor 3000
Twisted Fate 3000
Before My Wife 3000
Late Arrival 3000
Loss Of Trust
Revenge
Emergency Wedding
Emotions Blackout
Igede
King From Nowhere
Eg'gwe
Show Me Your Kindness
Two Became One
Rihanna Returns
Palace Scandal
Evil Shadow
Fake Identity
Game Of Dons
The Hour Has Come
My Beloved Wife
Wicked Time
Wind Of Mistake
The Bombshell
Return Of Blood Sisters
Cast Away
Last Day
Out Of Cage
Power Play
Prince Of Peace
Infinite Mercy
Sisters At War
Congo Boy In The City
Happy New Year
Mine Forever
Orija Shrine
He Goat
Holy Love And Violence
Help
Way Of The Heart
Stone Face
Blood On Fire
Cats Of Darkness
Buried In Heaven
Money Love
Heartless
Holy Kidnappers
Wrong Money
Sorrow To Joy
Making Of The King
American Villager
Firefox
Life After Death
Woman To Woman
The Champion Sportsman
Owerri Soup
Arrangee Mama
Fulton Mansion
Madam Chelsea
Return Of The King
Total Sin
Sisters On Fire
A Dance For The Prince
Khabonina Qubeka Net Worth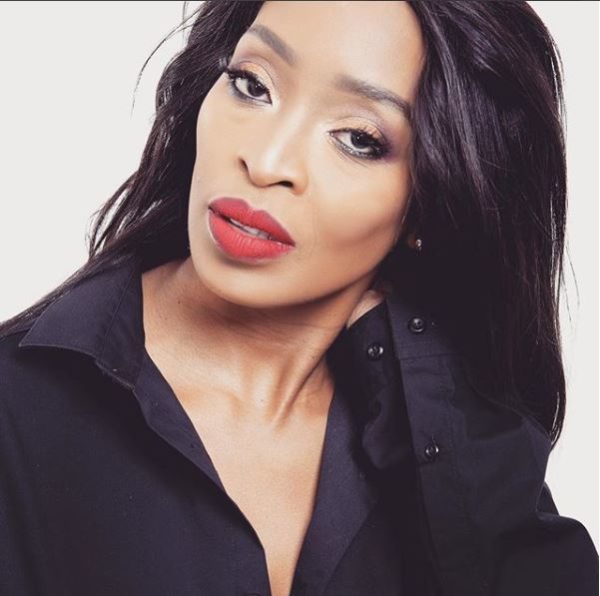 What is Khabonina Qubeka net worth
Khabonina Qubeka aka Khabodacious. Nina is a South Africa actress television presenter, dancer, choreographer, fitness and wellness coach, businesswoman and singer. She is one of the most successful celebrities in South Africa.
Read on as we bring to you What is Khabonina Qubeka net worth and biography
Acting career
Qubeka first rose to prominence playing the character of Doobsie on the SABC 2 soapie "Muvhango", from 2006 to 2007 . She had various other TV roles in the following years, including in the SABC drama series For Sale (2007), The Lab (2008) and on the eTV soapie "Rhythm City", in 2009.
Read Top 10 Richest Celebrities in South Africa
As of 2010, she started in the M-Net telenovela The Wild, as well as appearing on the shows The Mating Game and Erfsondes. In 2014, she hosted her own fitness and lifestyle show on OpenView HD's eKasi+ channel, called Gym e'Kasi (Gym at Home), about making the right food and exercise choices in the comfort of your home and neighbourhood. She's also done the political thriller Ihawu Lesizwe, for the SABC. In 2017,she won the Indie Spirit Award for best actress at the Boston International Film Festival. 
She got the award for playing the character Dora in the film, Dora's Peace. According to her, starring in the film made her see prostitutes from a different perspective. The film was also screened at Orlando Film Festival and Beijing International Film Festival. In 2017, she was reported to be acting as Nina Zamdela in television series, Isidingo.
In the same year, she was also reported to be releasing a new film, titled She is King. In October 2017, she was announced as the hostess of a new South African program, that is centered around school teachers.
In addition to acting, Qubeka is also a dancer and fitness advocate. She regularly uses social media to promote healthy lifestyles and body shape.
Khabonina Qubeka Net Worth
Khabonina Qubeka net worth is estimated at R16 million. she won best actress at the Boston International Film Festival Awards and was nominated as best actress at the Florida Film Festival and Best Actress at the Africa Movie Academy Awards for her role as "Dora" in Dora's Peace. 
She hosted a BET show Fix My Love and has been known for her role as Maxine on a South African award winning show The Wild.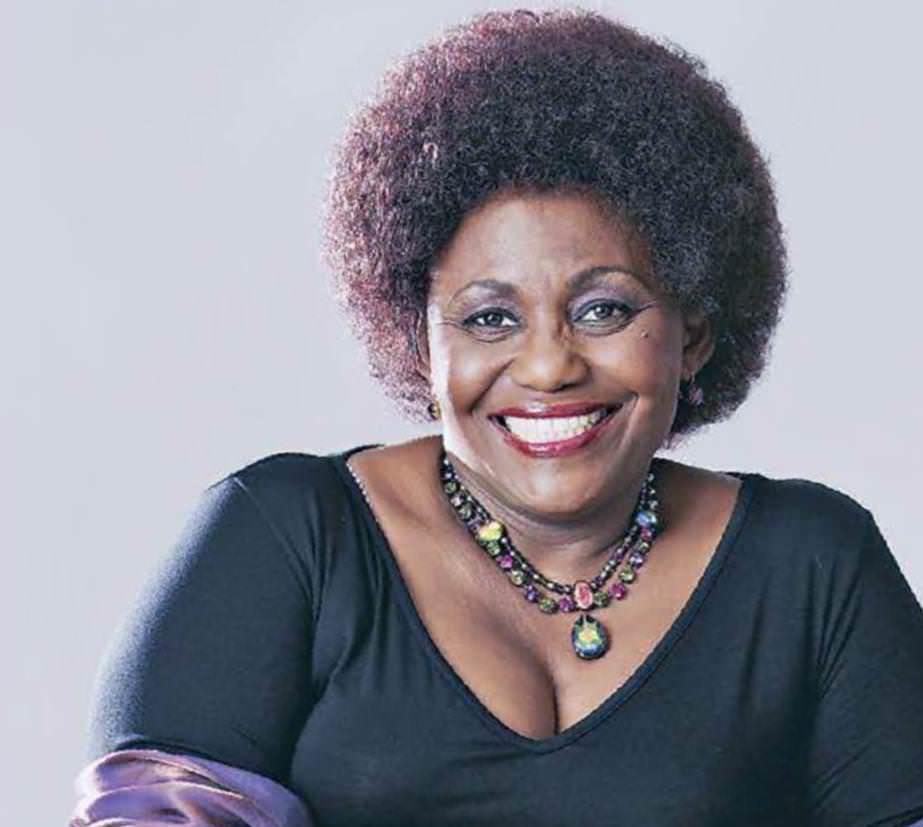 Glusea brings to you Nandi Nyembe net worth
Nandi Nyembe  is a South African actress known for her roles in the sports drama Zone 14, and Soul City.
Early life
Nyembe was born in Kliptown, Johannesburg, in 1950, also stayed in various places, like Botswana and East London , South Africa when she was young. Nyembe has shared how she used to always be cast as a maid in auditions, because of the apartheid regime
Nyembe is known for playing Nandi Sibiya from 1 until 2012 on Zone 14.She also portrayed the character of Lily on SABC 1 hit teen-dramaYizo Yizo (2001-2004), and the leading character in the SABC 1 sitcom Izoso Connexion, from (2006-2007).
She acted in feature films, including Reasonable Man (1999), Saturday Night at the Palace (1987) and supporting actress in Yesterday, in 2004
Nandi Nyembe Net Worth
Nandi Nyembe net worth is estimated at $800,000..
Nyembe has also been a cast member on several television shows, including Mzansi Magic's Isithunzi, Isibaya and The Road for two seasons. In 2016, she was cast in the e.tv drama series Ashes to Ashes. In 2017,Nyembe joined the cast of Mzansi Magic Isithembiso Dolly.
Read Thishiwe Ziqubu net worth
Nyembe has a daughter Nyembe who practiced sangoma (Medium/phycic), she had her sangoma initiation when she was only 17.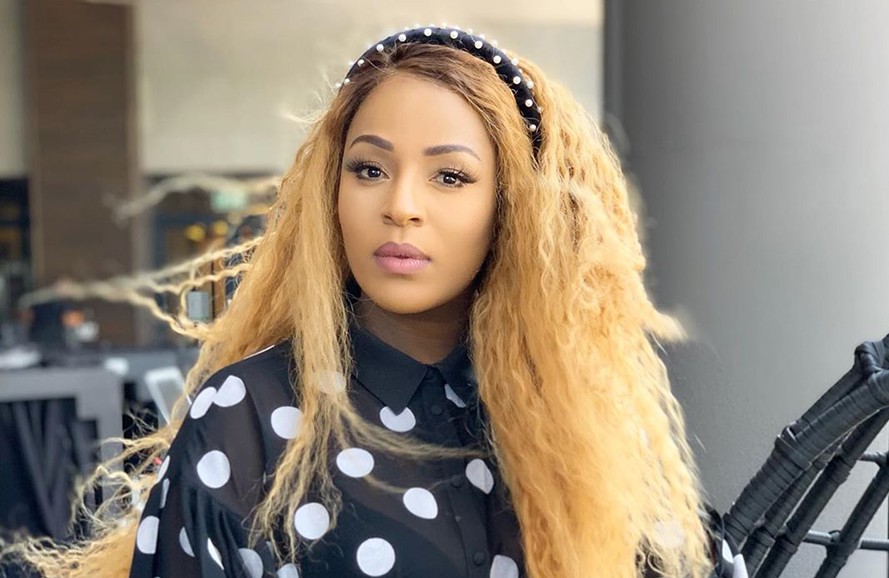 Glusea brings to you Jessica Nkosi net worth and biography
Jessica Ayanda Nkosi is a South African actress and TV presenter, best known for her leading roles in M-Net commissioned telenovelas Isibaya, Ayeye and recently The Queen.
In this article, we will be bringing to you Jessica Nkosi net worth and other information you need to know.
Early life
Jessica Nkosi was born in Empangeni, KwaZulu-Natal to Jabu Nkosi and Nhlanhlayethu Ntuli. Nkosi moved to Eshowe, KwaZulu-Natal after the separation of her parents. While Nkosi was in Grade 11, her father died from Hodgkin's Lymphoma.
Nkosi attended the University of KwaZulu-Natal. Although she began her studies pursuing a Bachelor's Degree in Law, she later switched to studies toward a Bachelor's Degree in Drama and Performing Arts from which she graduated in 2012
Read Thisshiwe Ziqubu net worth
On September 2018, Nkosi and her partner Uzalo actor, Ntokozo Dlamini welcomed their daughter, Namisa Dlamini.
n 2015, she starred as Eve on Mzansi Magic's Ayeye.
In 2020, Jessica began her new role as Thando Sebata on the popular South African telenovela, The Queen.
Jessica Nkosi Net Worth
Jessica Nkosi net worth is $16 million. Nkosi has made appearances on numerous award shows such as the Channel O Music Video Awards, the MTV Africa Music Awards, V-Entertainment and other shows. She has appeared on variety shows such as MTV's Lip Sync Battle Africa as a celebrity guest. She has been brand ambassador for several brands including;
Durban Tourism – Ambassador
Clinique – Global Ambassador
Volvo – Ambassador
G.H. Mumm – Ambassador