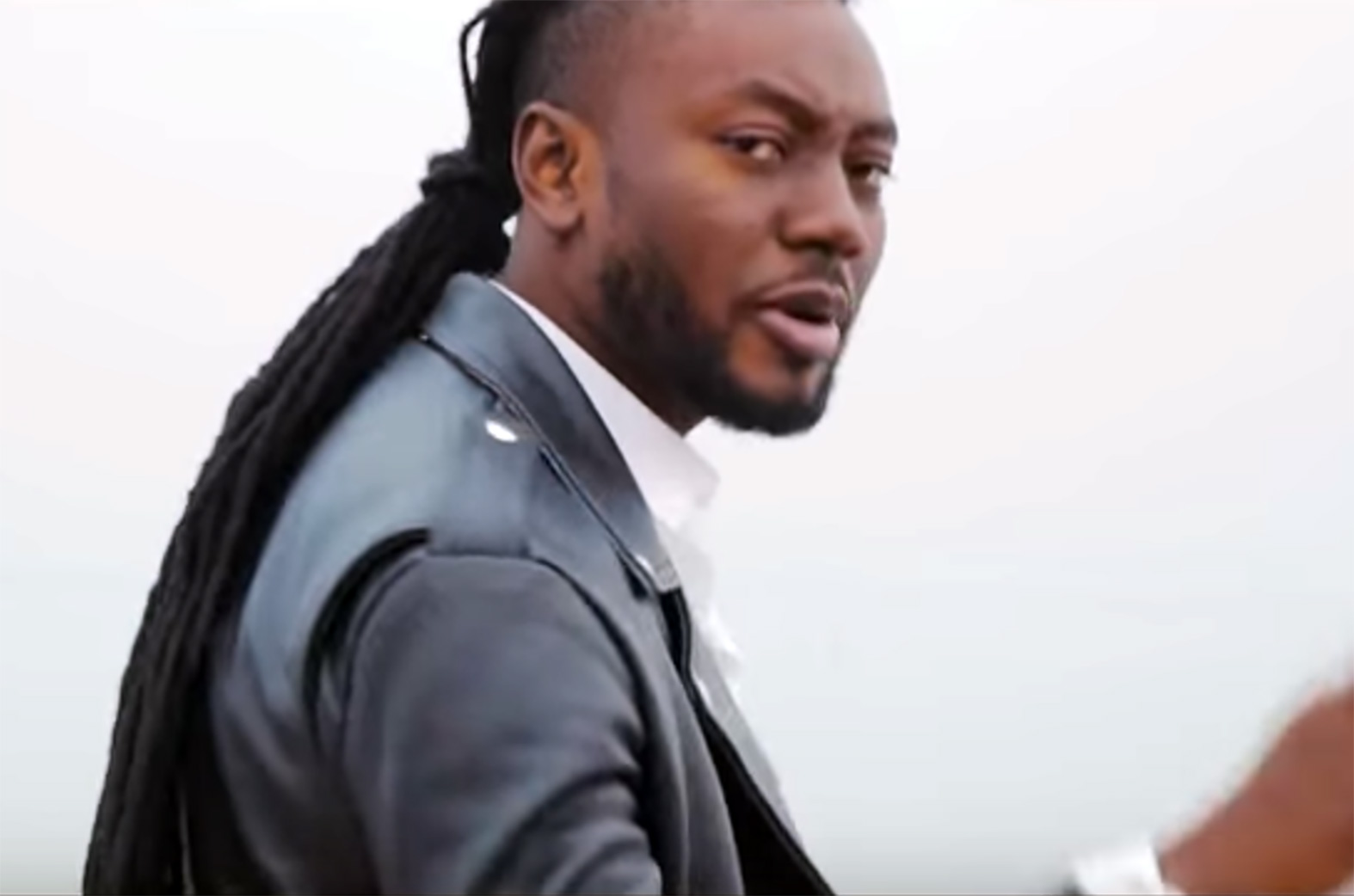 what is Pappy Kojo net worth ?
Pappy Kojo is a Ghanaian hip hop musician from Takoradi. He is best known for the hits song "realer no". Pappy is one of the best indigenous rappers in the country. Read on to find more about Pappy Kojo net worth.
Pappy Kojo Profile
Pappy's real name is Jason Gaisie. He is also known as; Fante Van Damme or Realer No. Pappy was born on 13 February 1989 in Takoradi in the Western region of Ghana. Gaisie parents are Kofi Badu and Rosemond Gaisie.
He attended Ridge International School up until 2004, then went to Italy to be with his mother.
Papyy Kojo's Music Career
Pappy Kojo showed his interest and love for music at an early age. He took part in locally organized rap shows where he would rap to Obrafour, Tic Tac, Reggie Rockstone, and Lord Kenya.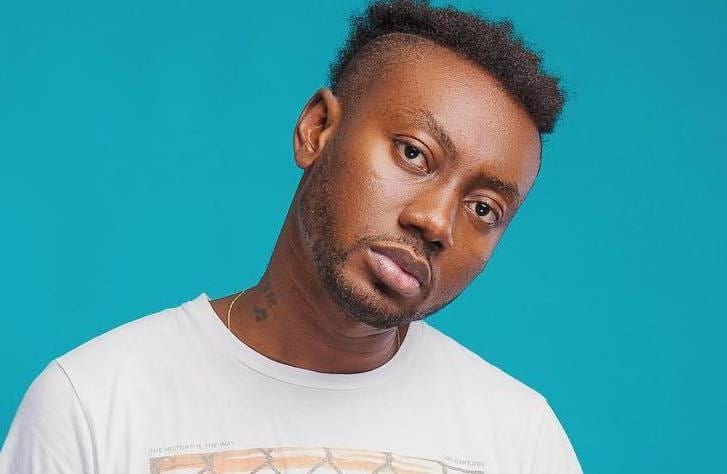 Pappy said his music has been influenced greatly by Obrafour, The Shady Aftermath Camp, and Michael Jackson.
He started his music career by covering popular songs and posting them on his YouTube channel.
Around the same time, he began recording his own material with Italian and Ghanaian music producers.
This created some buzz for the young rapper. He grew in popularity in the latter part of 2014 when he collaborated on a smash hit record with Ghanaian superstar Joey B.
Pappy Kojo Net Worth
Pappy has been in the music scene for a while now. He has collaborated with top musicians including; Joey B, Mr. Eazi, Sarkodie, Kwesi Arthur. Edem among others.
The musician's net worth is estimated arround $ 1 million.
Pappy's music has been recognized both locally and internationally.
The talented rapper was nominated three times at the 2015 Ghana Music Awards and won an award for the Hip-Hop Song of the year.
Pappy has also been nominated for the Best Newcomer in Africa at the AFRIMMA Awards.
Read Joey B net worth
Kelvyn Boy Net Worth and Biography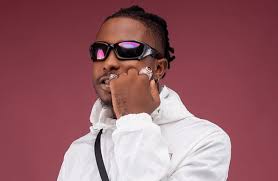 Glusea brings to you Kelvyn Boy net worth and biography
Kelvyn Boy  is a Ghanaian Afrobeat singer from Assin Fosu, Central region of Ghana. He is known for popular songs like "Mea", Loko,  Yawa No Dey,  and Momo.
Who is the richest musician in Ghana
Kelvyn Boy was born on April 1, 1991 in Assin Fosu to his parent Solomon Yeboah(Father) and Adwoa Safoa.(Mother), unlucky for him he lost his mother at early stage. Even through his challenges ,Kelvyn boy was able to complete Osei Tutu Snr high school in Kumasi
Read Stonebwoy net worth
Kelvyn Boy Net Worth
Kelvyn Boy net worth is currently estimated at $900,000. Among the singles released by the promising star includes;
Mea(2019)
Yawa no Dey feat M.anifest(2019)
New Year(2020)
Momo feat Darko Vibes, Mugeez
Killa Killa(2020)
Mata (2020)
Olusegun Obasanjo Net Worth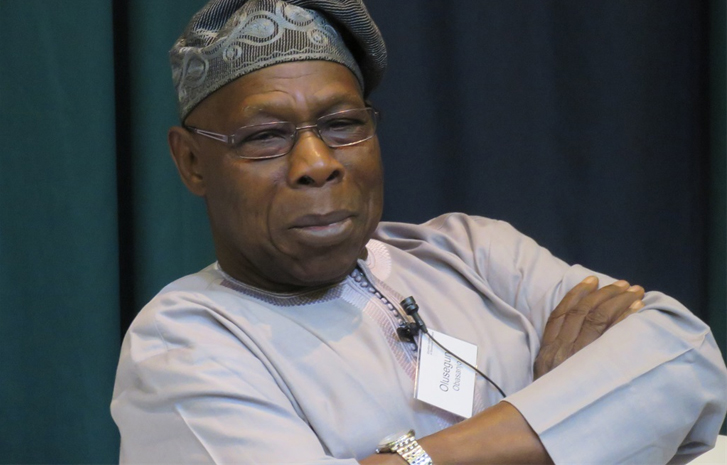 Glusea brings to you Olusegun Obasanjo net worth and Biography
Olusegun Matthew Okikiola Aremu Obasanjo is a Nigerian military and political leader who served as military head of state from 1976 to 1979 and later as President of Nigeria from 1999 to 2007. Ideologically a Nigerian nationalist, he was a member of the People's Democratic Party.
As 0f 2021, Olusegun Obasanjo net worth has been purged at $1.8 billion.
Biography
Born in the village of Ibogun-Olaogun to a farming family of the Owu branch of the Yoruba, Obasanjo was educated largely in Abeokuta.
Read Goodluck Jonathan net worth
Joining the Nigerian Army, where he specialised in engineering, he spent time assigned in the Congo, Britain, and India, rising to the rank of major. In the latter part of the 1960s, he played a senior role in combating Biafran separatists during the Nigerian Civil War, accepting their surrender in 1970.
In 1975, a military coup established a junta with Obasanjo as part of its ruling triumvirate. After the triumvirate's leader, Murtala Mohammed, was assassinated the following year, the Supreme Military Council appointed Obasanjo as head of state. Continuing Murtala's policies, Obasanjo oversaw budgetary cut-backs and an expansion in access to free school education.
Increasingly aligning Nigeria with the United States, he also emphasised support for groups opposing white minority rule in southern Africa. Committed to restoring democracy, Obasanjo oversaw the 1979 election, after which he handed over control of Nigeria to the newly elected civilian president, Shehu Shagari.
He then retired to Ota, Ogun, where he became a farmer, published four books, and took part in international initiatives to end various African conflicts.
In 1993, Sani Abacha seized power in a military coup. Openly critical of Abacha's administration, in 1995 Obasanjo was arrested and convicted of being part of a planned coup, despite protesting his innocence.
While imprisoned, he became a born-again, Christian, with providential strongly influencing his subsequent worldview. He was released following Abacha's death in 1998. Entering electoral politics, Obasanjo became the People's Democratic Party candidate for the 1999 presidential election, which he won comfortably.
Read Muhammadu Buhari nt worth
As president, he de-politicized the military and both expanded the police and mobilized the army to combat widespread ethnic, religious, and secessionist violence. He was re-elected in the 2003 election. Influenced by Pan-Africanist ideas, he was a keen supporter of the formation of the African Union and served as its chair from 2004 to 2006.
Obasanjo's attempts to change the constitution to abolish presidential term limits were unsuccessful and brought criticism. In retirement, he earned a Ph.D. in theology from the National Open University of Nigeria.
Obasanjo has been described as one of the great figures of the second generation of post-colonial African leaders. He received praise both for overseeing Nigeria's transition to representative democracy in the 1970s and for his Pan-African efforts to encourage cooperation across the continent. Critics accused him of corruption and of overseeing human rights abuses, as well as focusing on his avoidance of constitutional norms and their perception that he became too interested in power during his presidency.
Olusegun Obasanjo Net Worth
Olusegun Obasanjo net worth is $1.8 billion making him the richest politician in Nigeria. Since he left office as president, Obasanjo has been involved in several peace and election supervisory in Africa.
Obasanjo lived a polygamous lifestyle. He is been married many times. Bola Alice (Wife) Esther Oluremi (ex-wife) Lynda (ex-wife, deceased) Stella Abebe (deceased) Mojisola Adekunle (deceased).
Goodluck Jonathan Net Worth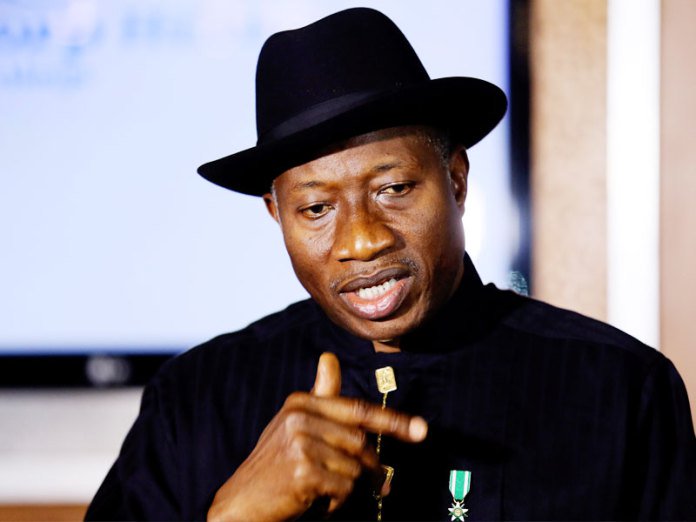 Glusea brings to you Goodluck Jonathan net worth
Goodluck Jonathan is a Nigerian politician who served as the President of Nigeria from 2010 to 2015. Before becoming the president, Goodluck Jonathan had previously served as vice president under late Umaru Yar'Adua from 2007 to 2010. Ebele Jonathan was also the Governor of the oil-rich state of Bayelsa.
Keep reading as we unveil to you Goodluck Jonathan net worth, Philanthropy, Profile and all other facts you need to know about the successful political leader.
Read Goodluck Jonathan net worth
Biography
Goodluck Ebele Azikiwe Jonathan was born on 20th November 1957 in Ogbia. He holds a bachelor degree in zoology, a master's degree in hydrobiology and fisheries biology; and a doctorate in zoology from the University of Port Harcourt.
Political Career
Before his entry into politics in 1998, he worked as an education inspector, a lecturer and an environmental-protection officer
His Execellency Goodluck Jonathan first served as the deputy Governor of Bayelsa state from 2003 to 2005.
From 2005 to 2007, He went on to serve as the Governor of the oil rich state after the impeachment of  Diepreye Alamieyeseigha.
From 2007 to 2010, He became the vice president under late UUmaru Yar'Adua.
In 2010, upon the death of Umaru Yar'Adua, Goodluck Jonathan was made acting president before becoming the substantive president after he won the elections in 2011.
In 2015, He lost a bid for his second term to incumbent Muhammadu Buhari
Goodluck Jonathan Net Worth
Goodluck Jonathan net worth is estimated at $100 million. He has been one of Nigeria's best political leaders.
In 2007, Jonathan declared his assets worth a total of ₦295,304,420 (then equivalent to US$8,569,662)
His Excellency Jonathan is happily married to  Dame Jonathan Patience, have two children, Ariwera (Son) and Aruabai (daughter).