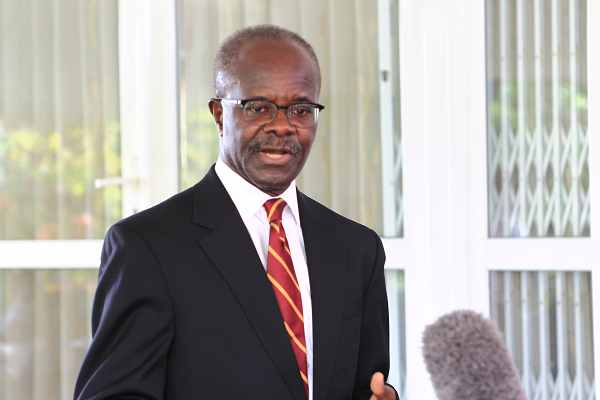 Paa Kwesi Nduom aka  Papa Kwesi Nduom, (born February 15, 1953) is a business consultant and politician. He is the Progressive People's Party's aspiring candidate for president. In 2008, he was the Convention People's Party's nominee to contest the Ghanaian presidential election in December 2008. He was the member of parliament for the Komenda-Edina-Eguafo-Abirem constituency and had served as minister of state in various portfolios in the Kufuor's government between 2001 and 2007. He was named after his father as Joseph Hubster Yorke Jr.
Paa Kwesi Nduom Early life and education
Paa Kwesi Nduom was born at Elmina in the Central Region of Ghana. He had his secondary education at the St. Augustine's College in Cape Coast, where he obtained both the General Certificate of Education (GCE) Ordinary and Advanced Levels("O" level and "A" levels).He proceeded to the United States where he obtained a Bachelor of Arts (Economics) degree at the University of Wisconsin–Milwaukee in 1975. He subsequently went on to pursue a Master's degree in Management (1977) and a Ph.D (Service Delivery Systems) in 1982 at the same university.
READ About Kojo Oppong Nkrumah
Paa Kwesi Nduom Career
Nduom started work as a life insurance underwriter with the North Western Mutual Life Insurance Company between 1975 and 1978. Over the next year, he worked with the Blue Cross Blue Shield of Wisconsin. In 1979, he joined the Milwaukee Metropolitan Sewerage District as a Budget and Management Analyst.  In 1981, he joined Deloitte and Touche as an associate consultant, rising to become a partner in the Milwaukee office of the firm by 1986. In 1992, he helped establish the Deloitte & Touche, West Africa Consulting.
He served as a board member for Fan Milk Ghana Limited, Edinaman Secondary School and the Ghana Heritage and Conservation Trust.
READ About Aaron Mike Oquaye Biography
 Political career
District Assembly
His active role in politics began in 1997 when he was elected as a member of the Komenda-Edina-Eguafo-Abirem District Assembly for the Akotobinsin Electoral Area.
National politics
In December 2000, he contested the Ghanaian parliamentary elections for the Komenda-Edina-Eguafo-Abirem constituency on the ticket of the Convention's People's Party (CPP),However,he lost to the incumbent MP, Ato Quarshie of the National Democratic Congress (NDC) by a margin of 2.6% of the valid votes cast. Two months later however, he was appointed by President John Kufuor as the Minister for Energy although he was not a member of the ruling New Patriotic Party. He also served during this period as the Chairman of the National Development Planning Commission.  During a cabinet reshuffle in April 2003, Nduom became the Minister for Energy. 
 18 months later, he again contested the Komenda-Edina-Eguafo-Abirem seat in the Ghanaian parliamentary election in December 2004 and this time around he won by 33.6 points (30981 votes to 15427). At the time, he served as the chairman of the Organising Committee of the CPP. Early in President Kufuor's second term of office, Nduom became the Minister for Public Sector Reform.  He continued in this capacity till July 2007 when he resigned from government to seek his party's nomination to stand as the CPP presidential candidate.
READ Jerry John Rawlings biography
Bid for president
In December 2007, Nduom was nominated by the CPP to contest the December 2008 presidential election.  Nduom lost the elections, getting less than 1% of the vote. During the CPP party elections of 2011, Candidates reportedly supported by Paa Kwesi Nduom including then Chairman Ladi Nylander lost to newer candidates including Samia Nkrumah daughter of Ghana first president Kwame Nkrumah  Months later Paa Kwesi Nduom was accused by the Convention People's Party of going against the party's regulations. Paa Kwesi Nduom subsequently issued statements, first asking his supporters to stop working against the party, then later issued a statement which though did not talk of a breakaway, to all intents and purposes appeared to do so. In January 2012, Paa Kwesi Nduom formed his own party to contest the 2012 elections, the Progressive People's Party. The CPP subsequently threw him out
 Family
Nduom is married to Mrs. Yvonne Nduom, a management specialist and graduate of the University of Cape Coast in Ghana and the University of Wisconsin in the United states. They are married with four children, Nana Kweku Nduom, Edjah Kweku Nduom, Chief Nduom, and Nana Aba Nduom. Nana Kweku is married to Esinam Julia Nduom (née Baeta) and they have a daughter, Maame Adjoa Kakraba Nduom. Edjah is married to Kelley Nduom (née Coleman).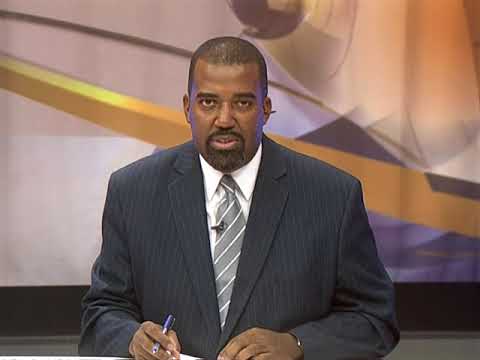 Read about Eddy Kimani biography here
Eddy Kimani born 31 January 1984, is a Kenyan actor, voice artist and radio presenter. He is best known for the roles in the films In a Better World, The Distant Boat and Lusala.
Read Top 10 Richest Men in Kenya
He married his longtime partner Nyambura Njenga in 2011. The couple has two children. He later separated from his wife and kids citing his mental depression.
Career
In 2006, he made the film debut with the film Money and the Cross. However, he played an uncredited role in the film. Then in 2009, he was selected for the role 'Winston Kinyang'weu' in the television serial The Agency. After that supportive role, he starred in the 2010 film In a Better World with another minor role.
Read Best Actors in Kenya
First he joined with Capital FM and continued to work as a broadcaster and radio host. He also worked as a TV presenter with the national broadcaster KBC and NTV. In 2014, he was appointed as the communications director for Nakuru County.
Apart from acting, he is also a full time mental health advocate and campaigner. He completed the Quality Rights training course developed and provided by WHO. In 2019, he made a lead role in the television serial Country Queen.
Dr. Lawrence Tetteh Biography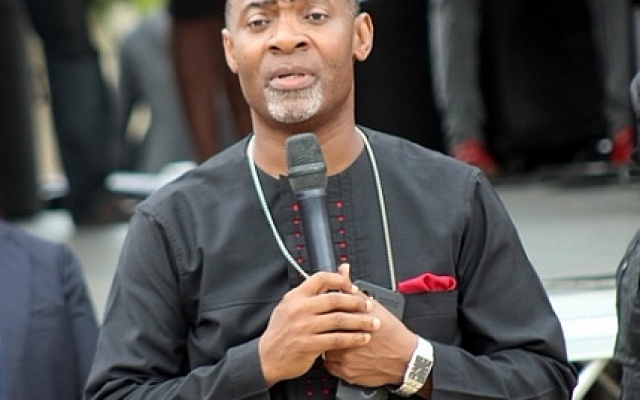 Lawrence Nene Kofi Tetteh is a Ghanaian International Evangelist (born 15th May 1964) in JamesTown, Accra, Ghana. He is the founding President of the Worldwide Miracle Outreach with its international headquarters based in London, UK. He is married to Barbara Tetteh also an ordained minister, an administrator and a social scientist, who is an integral part of his worldwide ministry and their children live with them in the UK.
He is a teacher of the gospel and the author of many books, including Dangers of Offence, Count your Blessings and Benefits of the Anointing. He is a televangelist, a philanthropist, a public speaker and the host of Miracle Touch TV programme worldwide.
Early life
He was born into the Ga-Dangme royal lineage to Sampson Kwadjo Tetteh of Dodowa and Juliana Norchoe Tetteh of Osu in the Greater Accra Region of Ghana. He trained as an economist at the Budapest Corvinus University of Economics Sciences in Hungary and also at the London School of Economics (LSE) in the United Kingdom. Whilst he was still pursuing his PhD programme in International Relations at the University in Hungary, he responded to the call as an Evangelist and a preacher of the Gospel. He was ordained into ministry by T.L. Osborn and Archbishop Benson Idahosa in the United Kingdom.
Read Top 10 Richest Pastors in the world
As a researcher in economics and international relations, he had the real opportunity to work with many international organisations but the Lord had completely different plans for him. His style of preaching with singing, dancing and sharing of touching stories through his messages earned him admiration across many denominations.
Ministry, Evangelism and Religious Association
He has had the privilege to work and minister with other ministers in ministry such as Oral Roberts and Richard Roberts (evangelist) of the Oral Roberts University and Ministries; T.L. Osborn; Kenneth Hagin; Archbishop Desmond Tutu; Morris Cerullo; Archbishop Benson Idahosa, Benny Hinn, Pastor Ayo Oritsejafor, Dr Richard Shakarian among others.
He is one of the few Charismatic Christianity preachers who transcends the barriers of Ecumenical relations and works, collaborating in evangelism and nationwide crusades with mainstream and Pentecostal churches such as the Anglican, Methodist, Presbyterian, Catholic, Apostolic and the Assemblies of God churches to spread the word of God accross Ghana and the world.
In the year 2002, he was the main speaker of the first-ever National crusade of the Methodist Church of Ghana held at the Independence Square in Accra, Ghana with over 200,000 people including the then president of Ghana, John Agyekum Kufuor in attendance.
Subsequent crusades organised with him as the main speaker by the Presbyterians, Anglicans, and other denominations were attended by the then sitting presidents and their representatives; President Jerry John Rawlings, President John Agyekum Kufuor, President John Evans Atta Mills, President John Dramani Mahama and President Nana Akufo-Addo Addo.
He has a rare gift in connecting with many Presidents and world leaders globally and has served as a great counsel and friend to most of them. In 2014 he organised the Asanteman for Christ Crusade together with Dr Richard Roberts of the Oral Roberts Ministries at the Kumasi Sports Stadium with Asantehene Tutu II, the king of the Ashanti Kingdom as the special guest of honour.
Lawrence Tetteh has ministered in many international conferences and universities in Europe, Africa, Asia, Australia and the USA. He has been a regular speaker of the Full Gospel Business Men's Fellowship International FGBMFI. He was the main speaker for the world convention at Florida, USA 2008 and in Yerevan, Armenia 2013.
He is a fellow of the Royal Society of Arts and the chaplain of the Ghana Christian Council of the UK and Ireland. He was inducted as an Honorary Canon in the Anglican Church in 2017 by the Archbishop Daniel Yinkah Sarfo, Primate of the church of the Province of West Africa.
He is a faculty member of the Sundoulos Advanced Leadership Training (SALT) – Institute of Ghana and a governing council member of the Ghanaian Hungarian Business Council.
Publications
Books self published by Lawrence Tetteh include:
Benefits of the Anointing
Count your blessings
Dangers of Offence
God is Able
Trix Vivier Biography and Net Worth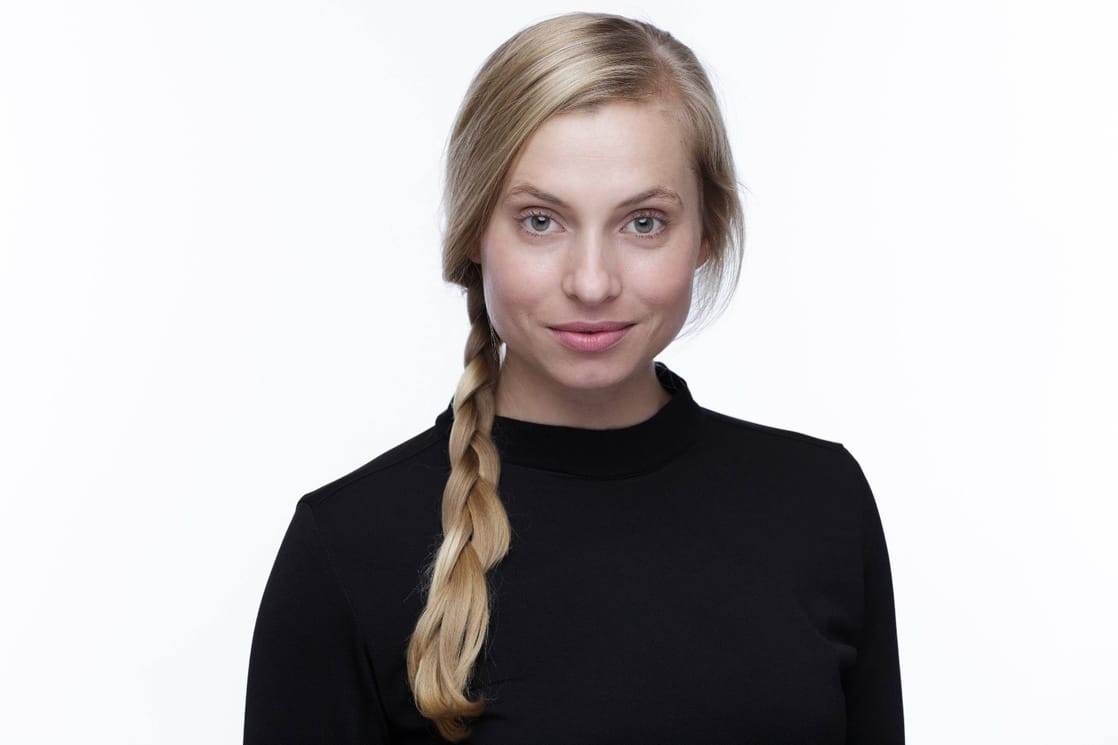 rix Vivier born on 28 June 1988 is a South African film, television and theatre actor, who is known for portraying the role of Flea van Jaarsveld in the 2020 Cinemax original television series Trackers for which she gained prominence and international recognition.
She is renowned for her role as Kate Myburgh in kykNET and Showmax's co-production of Waterfront, a role that laid the foundation of her consistent and diverse television career to date. She is a series regular on Legacy, a new and first of its kind South African Telenovela.
Content on this website is protected by DMCA. reproducing any content on this site without explicit permission is strictly prohibited.