www.glusea.com brings to you the list of Oil companies in Ghana.
The marketing of oil in Ghana is a very lucrative business. there more than 1 million vehicles in Ghana, most of them run their engines on fuel. you can imagine the amount the oil companies get to make in a day. Read on to find the list of oil marketing companies in Ghana.
Oil Companies in Ghana
FRIMPS OIL COMPANY LIMITED
FRIMPS OIL COMPANY LIMITED was incorporated as a private limited liability company under Ghana's Companies Code, Act 179 of 1963 on February 27, 2003.
Frimps Oil is licensed by the National Petroleum Authority as an Oil Marketing Company (OMC). The Company since inception has maintained a key strategic position in the oil and gas industry in Ghana creating value for money for its esteemed customers.
Below is the List of oil Marketing Companies in Ghana by the Association of Oil Marketing Companies.
OBIBA J.K COMPANY LTD(OJK OIL)
OVH ENERGY GHANA
PACIFIC OIL COMPANY LIMITED
PETRO AFRIQUE LIMITED
PETROBAY OIL COMPANY LIMITED
PETROLAND LIMITED
PETROLEUM SOLUTIONS LIMITED (PETROSOL)
PUMA ENERGY LIMITED
QUANTUM PETROLEUM COMPANY LIMITED
RADIANCE PETROLEUM
READY OIL LIMITED
RICH OIL COMPANY LIMITED
SEPHEM OIL CO. LIMITED
SHAKAINAH OIL
SHELLEYCO PETROLEUM LIMITED (GAS)
SKY PETROLEUM COMPANY LIMITED
So Energy Ghana Limited
SONNIDOM ENERGY LIMITED
STAR OIL COMPANY LIMITED
STRATEGIC ENERGIES
SUPERIOR OIL COMPANY LIMITED
TEL ENERGY LIMITED
TOP OIL COMPANY LIMITED
TOTAL PETROLEUM COMPANY LIMITED
TRADE CROSS LIMITED (GAS)
Continue Reading the List of Oil Companies in Ghana
ANASSET COMPANY LIMITED (GAS)
ANNADALE GHANA LIMITED
AP OIL & GAS GHANA LIMITED(Forte)
BAFFOUR GAS COMPANY LIMITED
BANO OIL COMPANY LIMITED
BENAB OIL COMPANY LIMITED
GRID PETROLEUM
HAVILAH OIL COMPANY LIMITED
HILL OIL MARKETING COMPANY
JOEKONA COMPANY LIMITED
JUSBRO CO. LTD
KABORE OIL CO.LIMITED
KAYSENS OIL MARKETING COMPANY LIMITED
KINGS ENERGY LIMITED
LAMBARK GAS COMPANY LIMITED
LIFE PETROLEUM
LONESTAR GAS
LOUIS GAS
LUCKY OIL COMPANY LIMITED
Read Kikuu Ghana Branches
COMPASS OLEUM COMPANY LIMITED
CROWN PETROLEUM GHANA
DUKES PETROLEUM COMPANY LIMITED
ENGEN GHANA LIMITED
EV OIL COMPANY LIMITED
EXCEL OIL COMPANY LIMITED
FIRST GAS LIMITED
FRAGE OIL COMPANY LIMITED
FRIMPS OIL COMPANY LIMITED
FRONTIER OIL GHANA LIMITED
GALAXY OIL GHANA LIMITED
GHANA OIL COMPANY LIMITED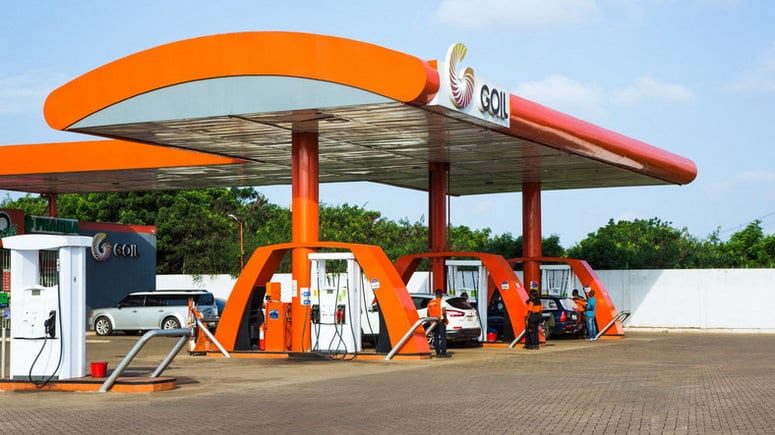 GLASARK OIL
GLEE OIL COMPANY LIMITED
GLORY OIL COMPANY LIMITED
AGAPET OIL COMPANY LIMITED
AI ENERGY GROUP
ALIVE GAS
ALLIED OIL COMPANY LIMITED
Read Top 50 CEOs in Ghana 2020
MANBAH GAS COMPANY LIMITED
MAXXON PETROLEUM
BF ENERGY GROUP
BLANKO OIL COMPANY LIMITED
CAPSTONE OIL LIMITED
CHAMPION OIL COMPANY LIMITED
COEGAN GHANA LIMITED
MERCHANT OIL GHANA LIMITED
MIDAS OIL & GAS LTD
MIGHTY GAS
NAAGAMNI OIL COMPANY LIMITED
NASONA OIL COMPANY LIMITED
TRINITY OIL COMPANY LIMITED (GAS)
UNION OIL COMPANY LIMITED
UNITY OIL COMPANY LIMITED
UNIVERSAL OIL COMPANY LIMITED
VENUS OIL COMPANY LIMITED
VIRGIN PETROLEUM COMPANY LIMITED (GAS)
VIVO ENERGY
WEST AFRICAN PETROLEUM COMPANY LIMITED
XPRESS GAS LTD
ZEN PETROLEUM