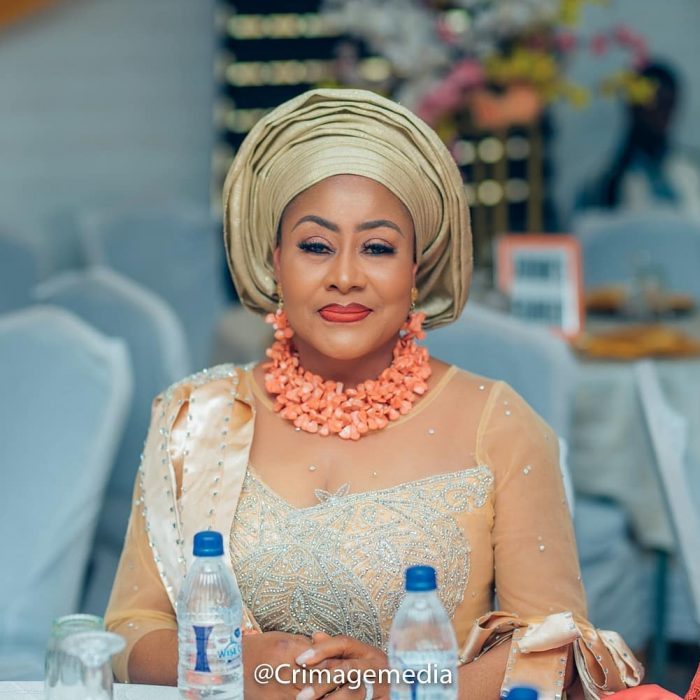 Ngozi Ezeonu is a veteran Nigerian actress and a former journalist. She is best known for her maternal role in the Nollywood movies. Ngozi Ezeonu net worth is estimated at $650,000. Read on to find more on her profile.
Ngozi Ezeonu Profile
Ngozi was born on May 23 1965. Her birth name is Ngozi Ikpelue.
She was born in Owerri to Dennis and Ezenwanyi Ikpelue. Prior to finding fame as an actress, she studied Journalism at the Nigerian Institute of Journalism and worked for Radio Lagos and Eko FM
Ngozi's Movie Career Story
Although best known for her maternal roles, Ezeonu was originally cast as a young single character at the start of her career.
In 1993, veteran film director Zeb Ejiro offered Ezeonu a supporting role as Nkechi, the antagonist's best friend in the Igbo blockbuster Nneka The Pretty Serpent.
This was followed by her role in 1994's Glamour Girls as Thelma, a high society woman making a living as a courtesan.
Read Richest Nollywood Actresses
Ngozi Ezeonu Net Worth
Ngozi Ezeonu net worth about $650, 000. She has starred in a lot of movies of which most of them have generated a lot of revenue. She noted that aside acting, she also loves to travel and she also engages in doing businesses
Ngozi's Movies
Ezeonu is one of the Big Mamas of Nollywood. She has starred in over 150 movies. She has been described as one of the most influential in the Nigerian movie industry.
Read Also Destiny Etiko net worth
During an interview, Ngozi Ezeonu disclosed that she does not fancy playing nude in a movie, romantic roles or play roles where they mishandle children. Ngozi Ezeonu to date, is known as a disciplined and reserved woman, as well as a mother figure in the Nigerian movie industry.
She has featured in more than 150 Nollywood films. Among them:
Glamour Girls
Shattered Mirror
The Pretty Serpent
Tears of a Prince
Cry of a Virgin
Abuja Top Ladies
Family Secret
The Confessor
The Kings and Gods
Zenith of Sacrifice
A Drop of Blood
Divided Kingdom
Diamond Kingdom
God of Justice
Read Patience Ozokwor net worth